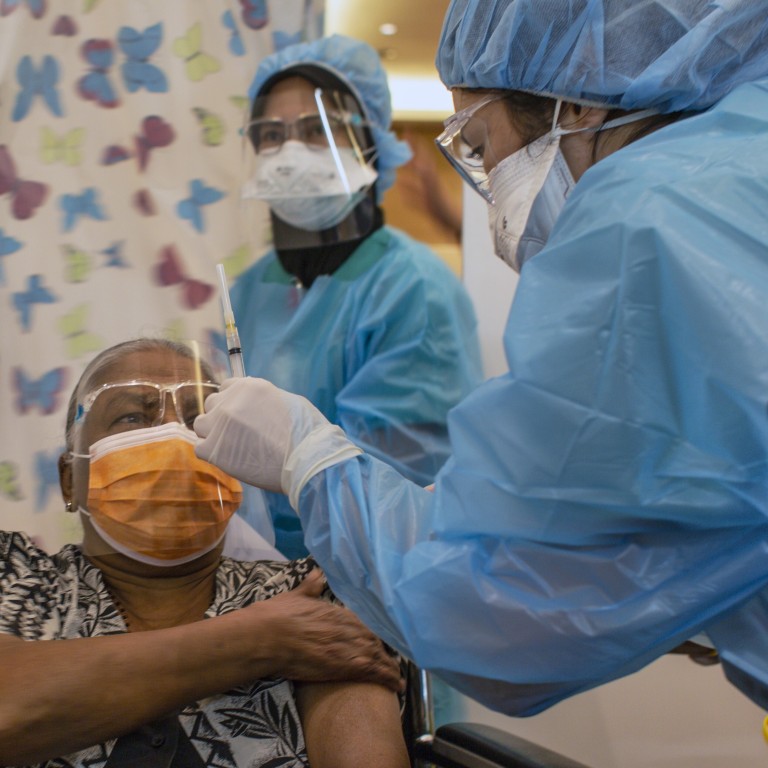 Coronavirus: Japan plans to give vaccines to Vietnam, Malaysia; Indian states ease lockdowns
Suga's administration will offer Malaysia and Vietnam the AstraZeneca vaccine because it's approved by both nations' health authorities
Elsewhere, foreign ministers from Asean and China will meet next week to discuss issues related to the pandemic
Tokyo on Friday delivered about 1.24 million doses of AstraZeneca vaccines to Taiwan. The Japanese government has sufficient supplies to cover its own population and on Wednesday hosted a summit aimed at accelerating global vaccination efforts.
Vietnam's government seeks to buy 150 million doses this year to cover 75 per cent of its population, and has so far secured more than 80 per cent of that target. The nation is facing a lack of vaccines as outbreaks hit key manufacturing hubs.
Vietnam detected 91 more local virus cases with two more provinces reporting first infections, pushing the nationwide locally-acquired tally from late April to 5,340, the health ministry said.
As of Saturday, 39 out of a total 63 provinces and cities, including Hanoi and Ho Chi Minh Ciy, have virus infections.
In nearby Bac Ninh province, where Samsung has factories, authorities said the number of virus infections dropped to a multiple-day low of 12 on Friday. The nation's second-worst virus-hit province has recorded 1,031 infections from May 5, according to the provincial government's website.
Indian states ease lockdowns
Some of
India
's states are easing lockdown restrictions as coronavirus infections subside, with the world's second most-populous nation on Saturday logging its lowest daily case count in nearly two months.
The national capital territory of Delhi was among those relaxing restrictions and will allow shops to open on alternate days. Shops with even numbers will open on one day while those with odd numbers will open the next day. Private offices will also now be allowed to operate at 50 per cent of normal staffing levels.
"The coronavirus situation in Delhi is slowly getting better," Chief Minister Arvind Kejriwal said in an online news conference as he announced that the city will build oxygen storage capacity of 420 tonnes.
Kejriwal said Delhi would in future be prepared to deal with 37,000 new cases a day. Its peak thus far was 28,395 new infections on April 20.
In northern Uttar Pradesh, the country's most populous state, only night curfew restrictions remain for 55 of its 75 districts.
"Districts which have positive cases under 600 have been given permission to open but with restrictions, while cities with over 600 positive cases will be under lockdown till the next order," a local government spokesperson said.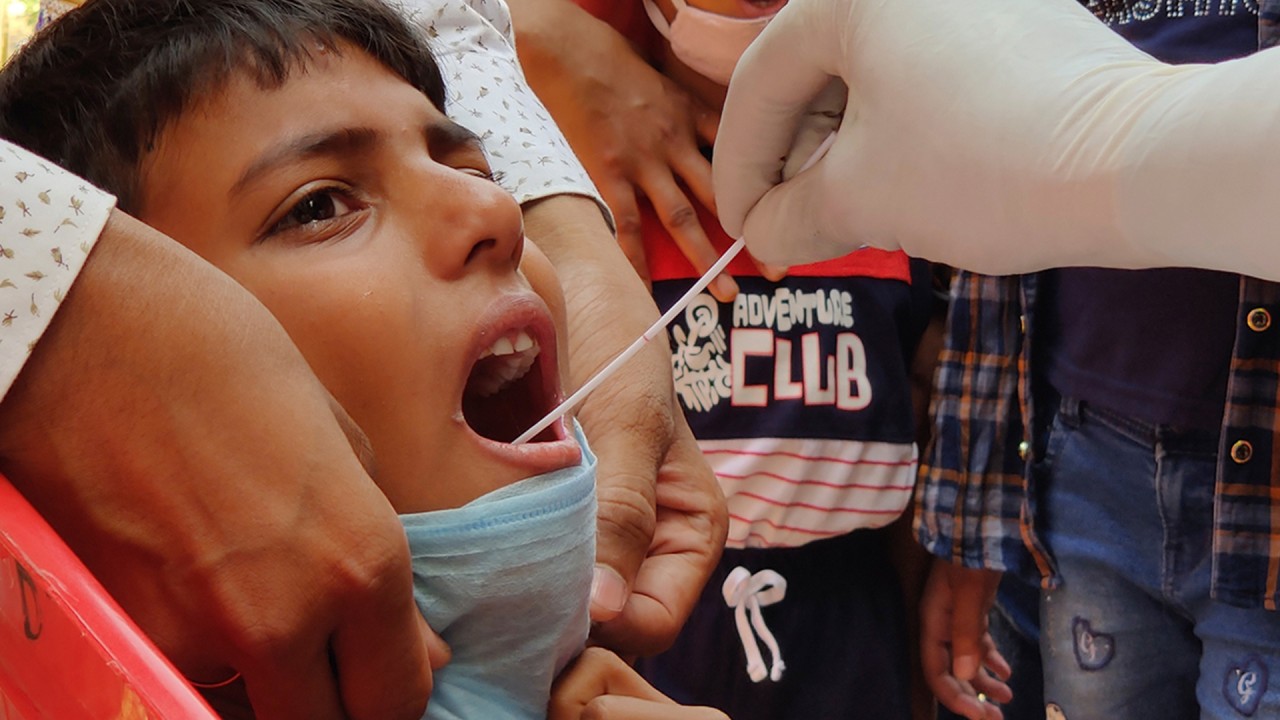 06:05
'Silent emergency': children in India facing Covid-19 crisis, says Unicef
'Silent emergency': children in India facing Covid-19 crisis, says Unicef
Overall, India saw 120,529 new coronavirus infections emerge over the last 24 hours, while deaths rose by 3,380. The country's total case tally stands at 28.69 million while 344,082 people have died.
In the industrialised western state of Maharashtra, the local government will from June 7 allow malls, cinemas, restaurants and offices to open regularly in districts where the positivity rate has fallen below 5 per cent.
In Prime Minister Narendra Modi's home state of Gujarat, all government and private offices will be allowed to operate fully staffed from June 7, instead of the current restriction of 50 per cent.
The Gujarat government has also eased restrictions on commercial activities, allowing shops in 36 cities to remain open for longer.
In eastern Orissa state, lockdowns have been eased in three districts thanks to a decline in coronavirus cases while the southern state of Tamil Nadu now allows grocery retailers to open for most of the day and has permitted offices to operate with 30 per cent capacity.
The Delta variant or B. 1.617.2 strain is the reason behind the second wave of Covid-19 in India and prior infections or partial vaccination aren't enough to stop its spread, The Times of India reported on Saturday, quoting a study conducted by a team of scientists from different institutions.
"We would re-emphasize that prior infections, high seropositivity and partial vaccination are insufficient impediments to its spread, as seen in Delhi, and strong public health response will be needed globally for its containment," the study said.
Asean, China foreign ministers to discuss pandemic
Foreign ministers from China and the Association of Southeast Asian Nations (
Asean
) will meet next week and discuss issues including cooperation to stem the coronavirus pandemic.
The meeting on June 7 will be in Chongqing in southwest China as part of the 30th anniversary of Asean-China Dialogue Relations, Malaysia's Ministry of Foreign Affairs said in a statement on Saturday.
Besides an exchange of views and finding collaborative ways to deal with Covid-19, ministers will also discuss "regional and international matters of common concern," it said.
Victoria reports five new local cases
Australia
's Victoria state recorded five new locally-acquired coronavirus cases as officials attempt to combat an outbreak that's put Melbourne into a second week of lockdown.
In the past 24 hours to midnight, authorities also detected one new infection from overseas, bringing the state's total active cases to 78, the Victorian government said on Twitter on Saturday.
Officials on Wednesday extended Melbourne's lockdown for a further seven days, while restrictions in regional areas of Victoria were eased on Friday.
One in five Australians aged 16 and over have received their first
Covid-19 vaccine
dose, Prime Minister Scott Morrison said in a Facebook post on Saturday.
The government has been under pressure to speed up its vaccine roll-out for the nation of about 26 million.
Reporting by Reuters, Bloomberg