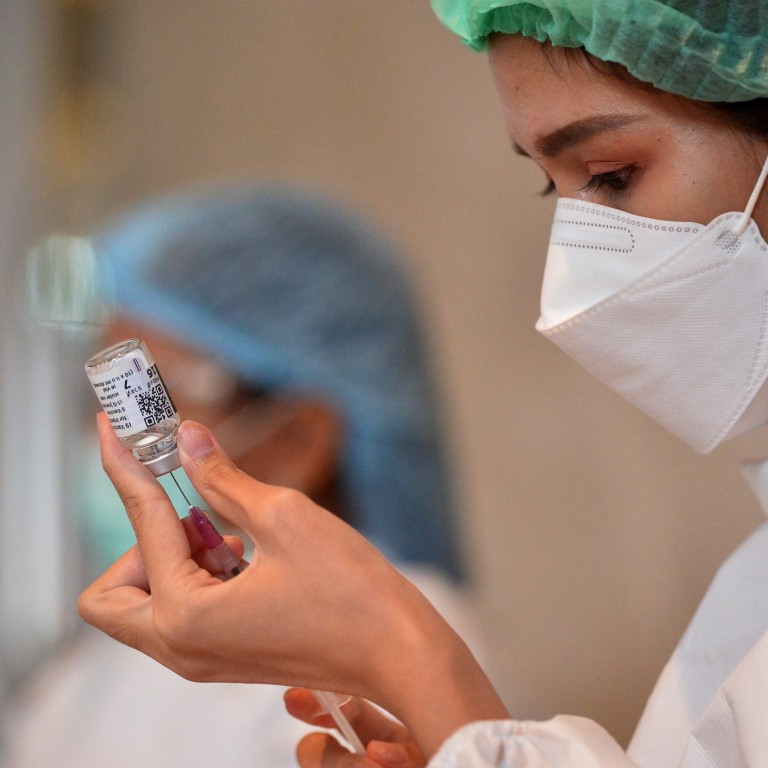 Coronavirus: Thailand to mix Sinovac, AstraZeneca vaccines; Tokyo enters fourth emergency
Thailand's plan marks the first publicly announced mix and match of a Chinese coronavirus vaccine and a Western-developed shot
Meanwhile, Tokyo's Olympic Games, which will open on July 23 and end on August 8, will be held behind closed doors at almost all venues
Thailand
said on Monday it will use AstraZeneca's
Covid-19 vaccine
as a second dose for those who had already received Sinovac's shot to increase protection against the disease.
The plan, if implemented, would be the first publicly announced mix and match of a Chinese vaccine and a Western-developed shot.
"This is to improve protection against the Delta variant and build high level of immunity against the disease," Health Minister Anutin Charnvirakul told reporters.
The majority of Thailand's medical and frontline workers were given Sinovac's shots after February with the viral vector vaccine from AstraZeneca arriving in June.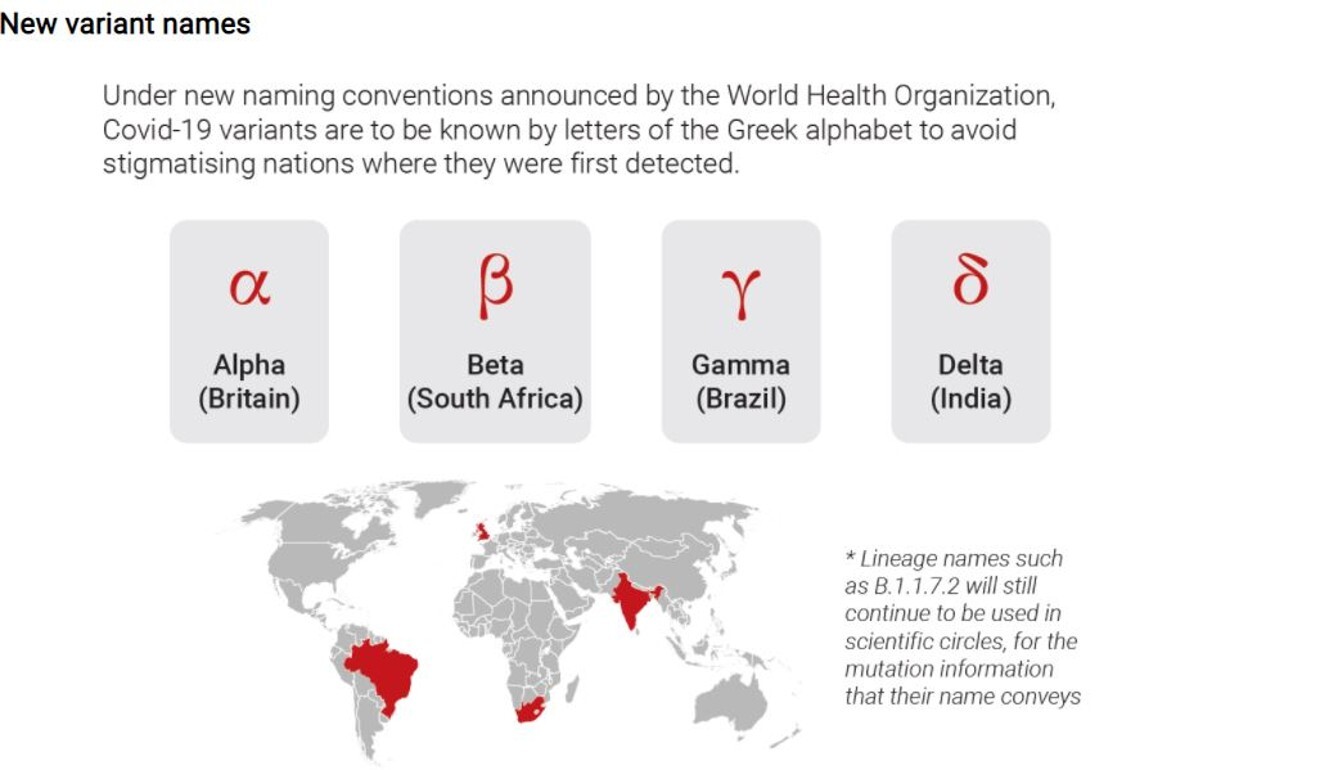 The announcement came a day after Thailand's health ministry said 618 medical workers out of 677,348 personnel who received two doses of Sinovac became infected with Covid-19 from April to July. One nurse has died and another medical worker is in critical condition.
The country plans to also give mRNA booster shots to medical workers who received two shots of the Sinovac vaccine.
Thailand recorded 8,656 infections and 80 deaths on Monday, among the 345,027 cases and 2,791 fatalities overall, the vast majority from an outbreak since early April that is being fuelled by the highly transmissible Alpha and Delta Covid-19 variants.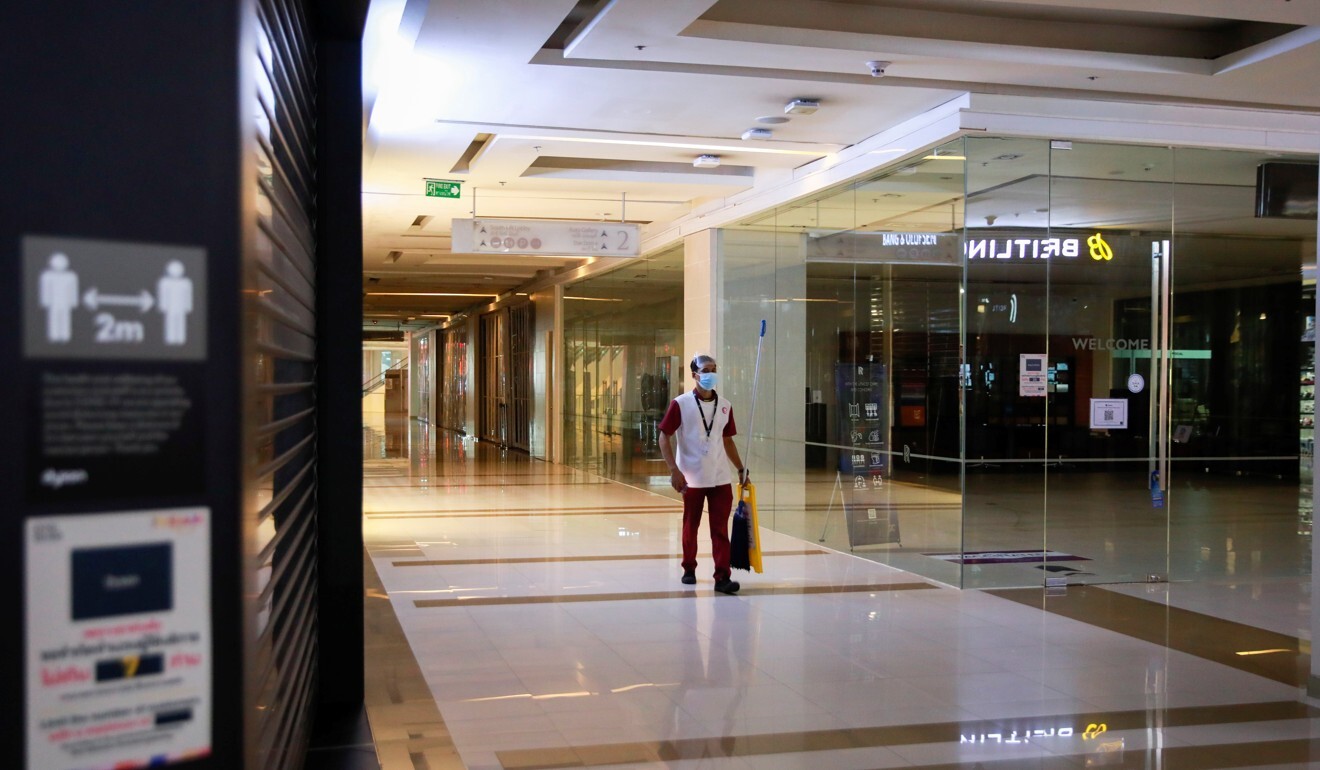 It implemented its toughest coronavirus restrictions in more than a year on Monday in Bangkok and surrounding provinces, with new curbs on movement and gatherings imposed and widespread suspensions by airlines and bus firms.
The measures, initially for two weeks, aim to slow the spread of the coronavirus and include a curfew, mall closures and a five-person limit on gatherings, after a period of record or near-record deaths and cases.
Tokyo enters fourth Covid-19 emergency
With the measure, to last until August 22, a period that will cover the duration of
the Tokyo Olympics
, the government aims to curb the movements of people during the global sports event, as well as the summer holiday period including Japan's "bon" holiday in mid-August.
The Games, which will open on July 23 and end on August 8, will be held behind closed doors at almost all venues.
With the fresh emergency in place, some people voiced
fear over an increase in infections
in the country, as well as dissatisfaction toward the government's pandemic response.
"It is natural to have the games with no spectators, but I believe it would surely increase the flow of people. I'm worried that it could lead to a further rise in the number of infections," said Toshihiro Numata, a 60-year-old worker in the city of Yokohama, near Tokyo.
A woman in her 50s from Tokyo's Minato Ward expressed frustration over the government's repeated declaration of Covid-19 emergencies in the capital.
"I don't see any point in having the same measure [of emergency] being repeated," she said. "Also, I think there is not enough explanation from the government about its purpose."
Besides Tokyo, a Covid-19 state of emergency in Okinawa Prefecture as well as a quasi-state of emergency in Chiba, Saitama, Kanagawa and Osaka prefectures, which had been set to expire at midnight on Sunday, were extended to August 22.
The country's vaccination rate lags far behind other developed nations and its recent decision to halt company applications for workplace vaccinations has drawn fire.
Singapore reports highest daily cases in weeks
Singapore
's daily tally of coronavirus cases rose to the highest in two weeks, just as authorities eased up on restrictions on groups of people dining at food outlets from Monday as part of a phased easing of restrictions linked to rising vaccination rates.
Eight new coronavirus cases were detected locally with five linked to existing infections, the Health Ministry said. This is the highest since June 27 when 12 cases were found in Singapore.
The uptick in cases from just one infection on Sunday comes as Singapore prepares to further reopen the economy when it achieves getting half of its population fully inoculated by end of this month and two-thirds around its National Day on August 9. As a start, groups of five are now allowed to dine-in from two previously.
Even so, there are concerns Singapore's reopening could be complicated by its senior citizens who have the lowest take-up rate in Covid-19 vaccinations across all age groups and remain the most vulnerable to any easing of restrictions and increase in infections.
About 70 per cent of those 70 years and above took their first dose so far, Health Ministry data showed, despite being the first to register for the vaccinations from around February. In contrast, the 12-39 years cohort achieved 70 per cent of first vaccinations in a far shorter time, with appointment bookings opening for them in June.
Australia's Delta outbreak intensifies despite lockdown
The prospect of an extended lockdown in Sydney loomed on Monday as Australian health officials reported yet another record daily rise in Covid-19 cases for the year, fuelled by the highly infectious Delta variant.
The state of New South Wales reported 112 new locally transmitted Covid-19 cases, almost all of them in Sydney, despite the country's biggest city entering its third week of lockdown. Case numbers have been at record levels for at least three days.
Schools in Sydney, home to one-fifth of Australia's 25 million population, are closed, public gatherings are limited to two people and residents may only leave home for essential business, including work and grocery shopping.
The Sydney outbreak, nearing 700 cases since the first was detected in mid-June, has put Australia's
sluggish vaccine roll-out
under the microscope. Only around 11 per cent of Australia's adult population of just over 20.5 million have been fully vaccinated. Critics have pointed to confusing public advice as well as vaccine shortages.
Official federal health guidance recommends the locally produced AstraZeneca vaccine be restricted to people aged over 60 because of blood clot concerns, while the imported Pfizer vaccine is currently limited to people aged 40 to 60 due to supply constraints.
However, New South Wales officials on Monday said the state's vaccination centres and pharmacies would be authorised to give the AstraZeneca vaccine to anyone over 40. The federal government, meanwhile, has said anyone under 40 who wants to receive the AstraZeneca vaccine can do so following consultation with their doctor.
Ardern convenes emergency Apec meeting
New Zealand Prime Minister Jacinda Ardern on Monday announced a hastily convened virtual meeting of Apec leaders this week to discuss the Asia-Pacific region's response to the Covid-19 pandemic and its economic impact.
Ardern is scheduled to host the annual 21-nation Asia-Pacific Economic Cooperation (Apec) summit online in November, but called an additional 'informal' meeting for this Friday to examine immediate steps to address the crisis.
"This is the first time in Apec's history that leaders have had an additional meeting at leaders' level and it reflects our desire to navigate together out of the Covid-19 pandemic and economic crisis," she said in a statement.
"Apec economies have suffered their biggest contraction since World World II over the past year, with 81 million jobs lost – responding collectively is vital to accelerate the economic recovery for the region."
The Apec grouping brings together Pacific Rim countries ranging from the US to Papua New Guinea, collectively accounting for about 60 per cent of global GDP.
As host nation for 2021, New Zealand has already signalled its intention to expedite the trade of
Covid-19 vaccines
and medical material across the region.
Ardern said Friday's meeting would examine issues such as vaccination roll-outs and how governments could protect jobs and the economy.
"I will be inviting discussion on immediate measures to achieve more coordinated regional action to assist recovery, as well as steps that will support inclusive and sustainable growth over the long term," she said.
"Apec leaders will work together to get through the pandemic … because nobody is safe until everyone is safe."
Vietnam imposes movement restrictions
Vietnam on Monday imposed movement restrictions in the Mekong Delta city of Can Tho for 14 days s the Southeast Asian country battles its worst outbreak of the pandemic.
The city of 1.23 million people in the far south reported seven infections over the past week, the government said in a statement on Sunday.
After successfully containing the disease for much of the pandemic, Vietnam has faced a more stubborn outbreak since late April, with daily infections climbing to record levels.
The health ministry reported 1,953 new infections on Sunday, the seventh straight day of more than 1,000 cases, and exceeding Saturday's record of 1,853. Most of the cases were recorded in Ho Chi Minh City, the epicentre of the country's outbreak.
Vietnam has recorded 29,816 infections in total and 116 deaths – very low figures compared with some European nations, India and the US.
The country has over the past week begun imposing restrictions on movement in major cities, including the economic hub of Ho Chi Minh City and the capital Hanoi.
Reporting by Reuters, Kyodo, Agence France-Presse
This article appeared in the South China Morning Post print edition as: Australia's Delta outbreak worsens despite lockdown