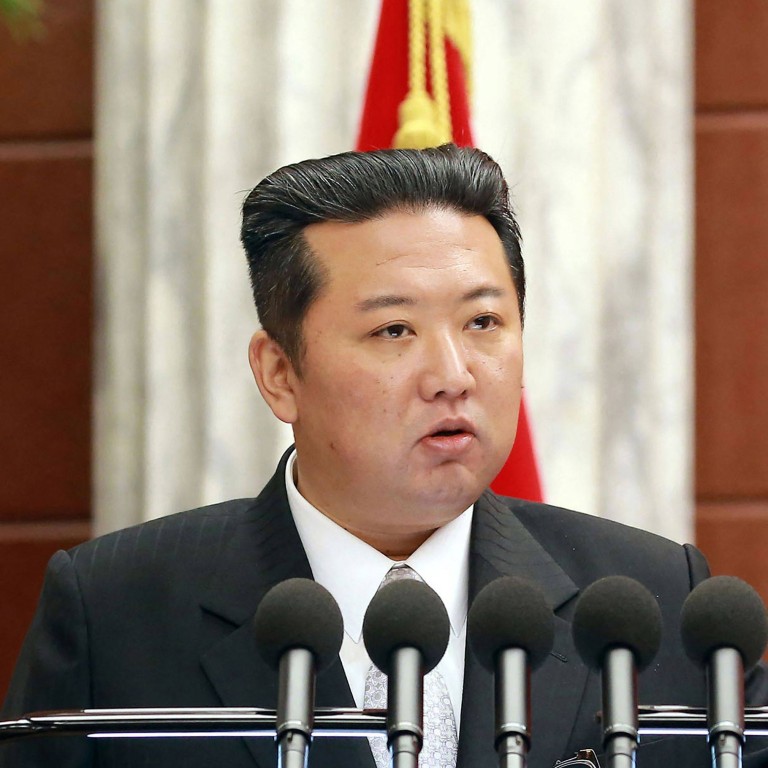 Kim Jong-un talks food, Covid and defence as North Korea sets focus for 2022
Key North Korea ruling-party meetings end with no public mention of the United States
Meetings coincided with the 10-year anniversary of Kim Jong-un effectively assuming power
North Korea has wrapped up a key ruling-party meeting with leader Kim Jong-un calling for strengthening his military, thorough anti-pandemic measures and more efforts to resolve the country's chronic food shortages, Pyongyang's state media said on Saturday.
With Kim presiding over the unusually long five-day plenary meeting, the party central committee also discussed foreign policies concerning South Korea and the United States, but details were withheld from the public.
The 4th Plenary Meeting of the 8th Central Committee of the Workers' Party of Korea (WPK), came as Kim, 37, marks 10 years in power.
Kim did not issue any particular messages intended either for South Korea or the United States, sparking speculation that he might bide his time until the presidential elections in the South in March to make diplomatic gestures.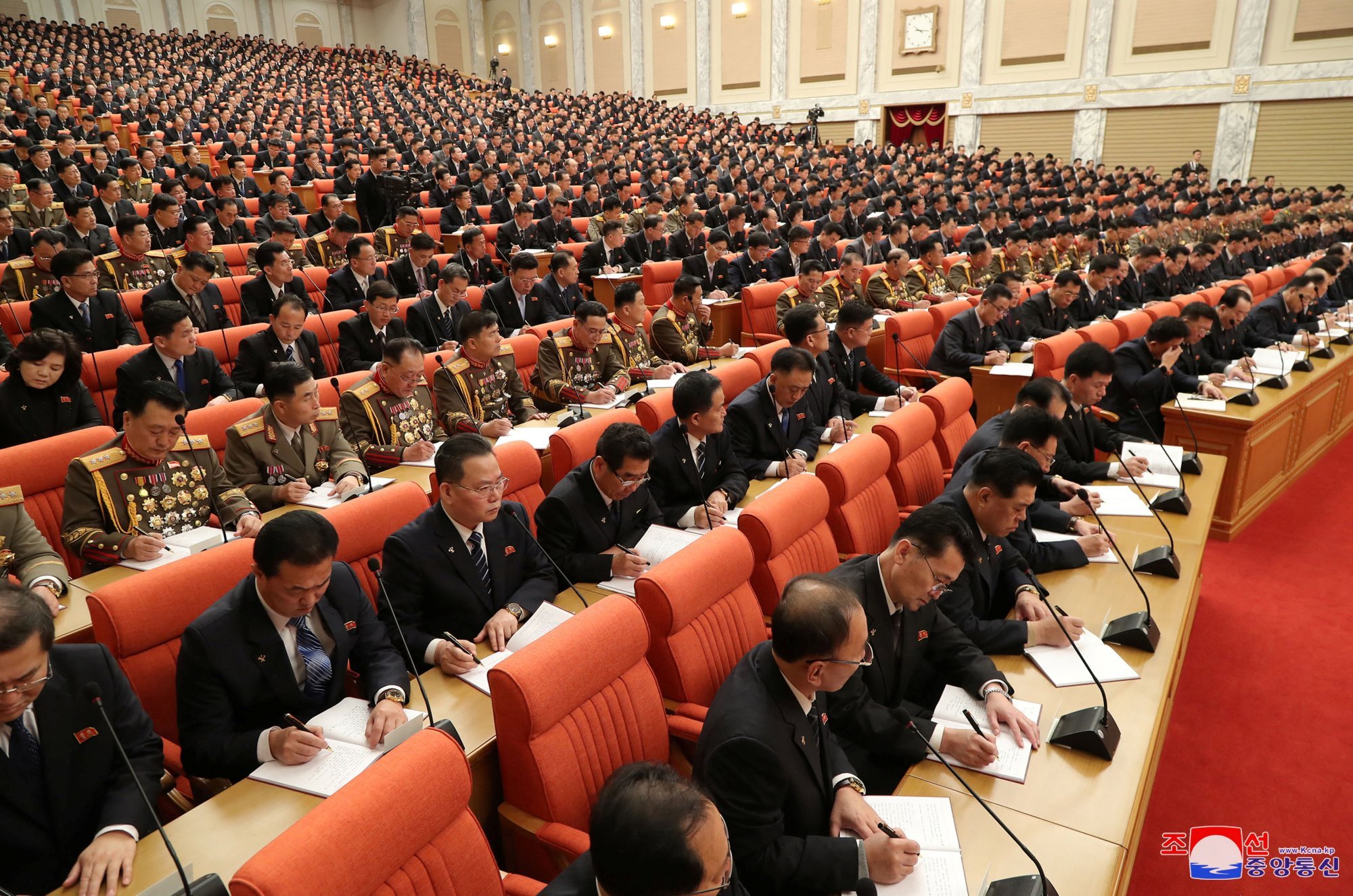 "The growing instability of the military situation on the Korean peninsula and international circumstances are demanding us to push forward more forcefully with the strengthening of national defence capabilities without a hitch," Kim said, according to the Korean Central News Agency (KCNA).
He called for the production of weapons for modern warfare. This would be in line with the country's five-year military build-up plan – announced in January last year – where Kim spoke of "completing the national nuclear force project" in order to build a "powerful socialist state".
Pyongyang is under multiple sets of international sanctions over its nuclear and ballistic missile programmes, which have progressed rapidly under Kim. The North Korean leader has also shown little public interest in returning to nuclear talks that were revived and then collapsed under former US president Donald Trump.
In recent months, Kim has rolled out his most latest weaponry designed to deliver nuclear strikes against US allies in Asia. North Korea's last nuclear test was in 2017.
The Biden administration has said the door was open for talks and indicated it would be willing to consider economic incentives to reward North Korea for taking steps to wind down its nuclear arsenal.
But North Korea remains unresponsive to US overtures for talks after their no-deal Hanoi summit in 2019. The North has repeatedly called for the United States to give up its "hostile policy" and "double standards" towards Pyongyang, which it says are exemplified by joint US-South Korea military drills and their own weapons tests.
"We have to wait and see how flexible the North will be in insisting on preconditions for dialogue in coming months after [South Korea's presidential] election," said Professor Yang Moo-jin, from the University of North Korean Studies in Seoul.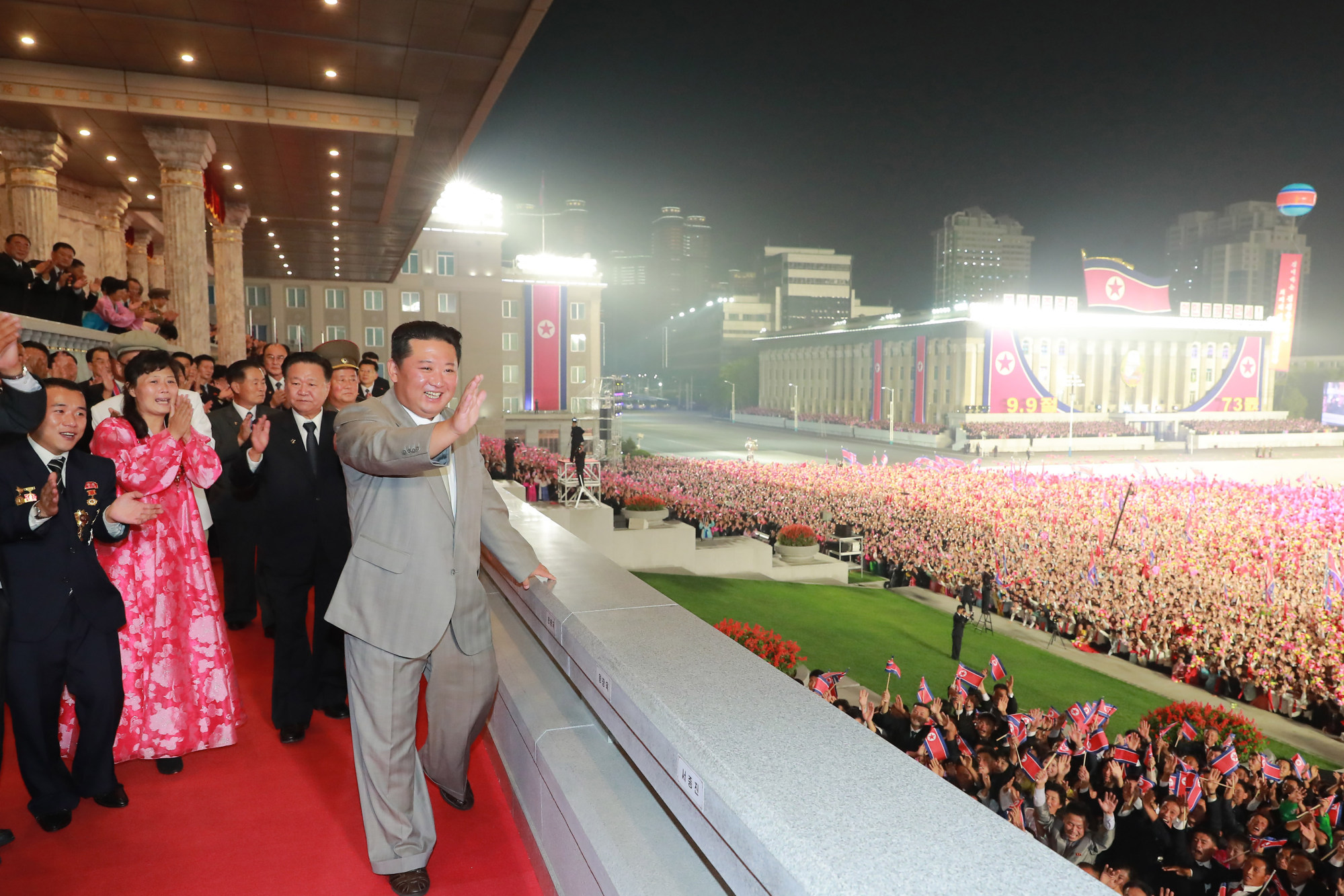 At this week's meeting, Kim largely urged North Korea to focus on easing food shortages and containing Covid.
The impoverished, nuclear-armed nation has been under a rigid self-imposed coronavirus blockade that has hammered its economy and left it struggling with food shortages.
"Achieving an epoch-making step in resolving issues related to the people's daily necessities was presented as an important task," KCNA said in a report on Kim's speech.
The pandemic and resulting border closure saw the North record its biggest economic contraction in over two decades in 2020, according to the South Korean central bank.
Concerns have grown about a full-blown food crisis in the country, and a United Nations human rights expert warned in October that the most vulnerable were "at risk of starvation".
Additional reporting by Bloomberg and Agence France-Presse