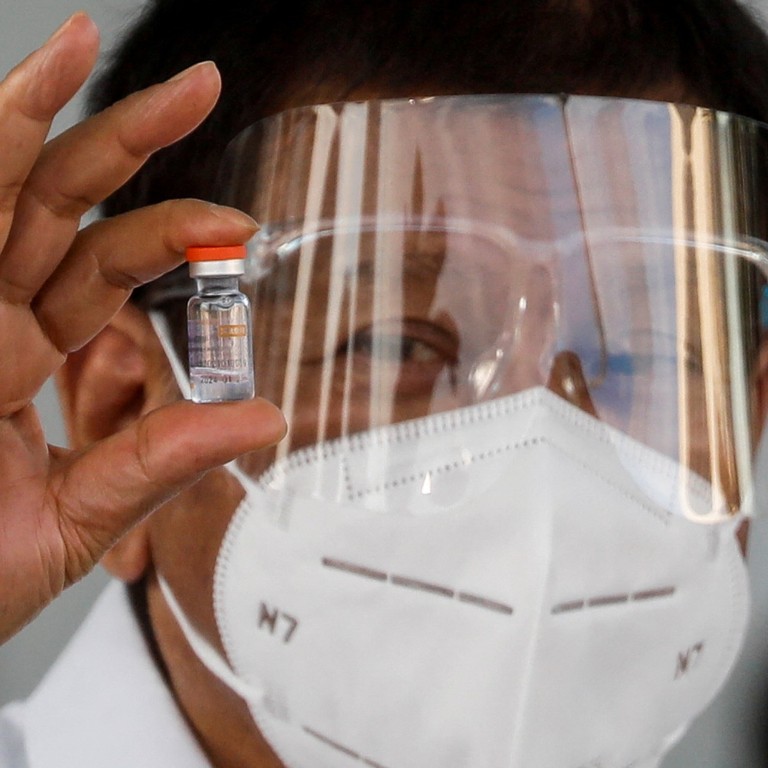 Coronavirus: Philippines' Duterte threatens unvaccinated with arrest; thousands sign Japan petition to ease rules over Omicron
Philippines' president said he was asking community leaders to look for unvaccinated people and make sure they were confined to their homes
Elsewhere, thousands sign Japan petition to ease tight entry rules over Omicron; Singapore cases could reach 15,000 a day
Philippines President Rodrigo Duterte said on Thursday people who have not taken Covid-19 shots will be arrested if they disobeyed stay-at-home orders as infections hit a three-month high.
Duterte in an televised address to the nation said he was asking community leaders to look for unvaccinated people and make sure they were confined to their homes.
"If he refuses, if he goes out his house and goes around the community, he can be restrained. If he refuses, the captain is empowered now to arrest recalcitrant persons," Duterte said.
Daily coronavirus infections in the Philippines hit the highest since September 26 at 17,220 cases on Thursday, the health ministry said, including those caused by the Omicron variant of Covid-19.
The tally, which was more than triple recorded on Tuesday brought total cases to over 2.88 million, and deaths to more than 51,700, the second highest Covid-19 infections and casualties in Southeast Asia, next to Indonesia.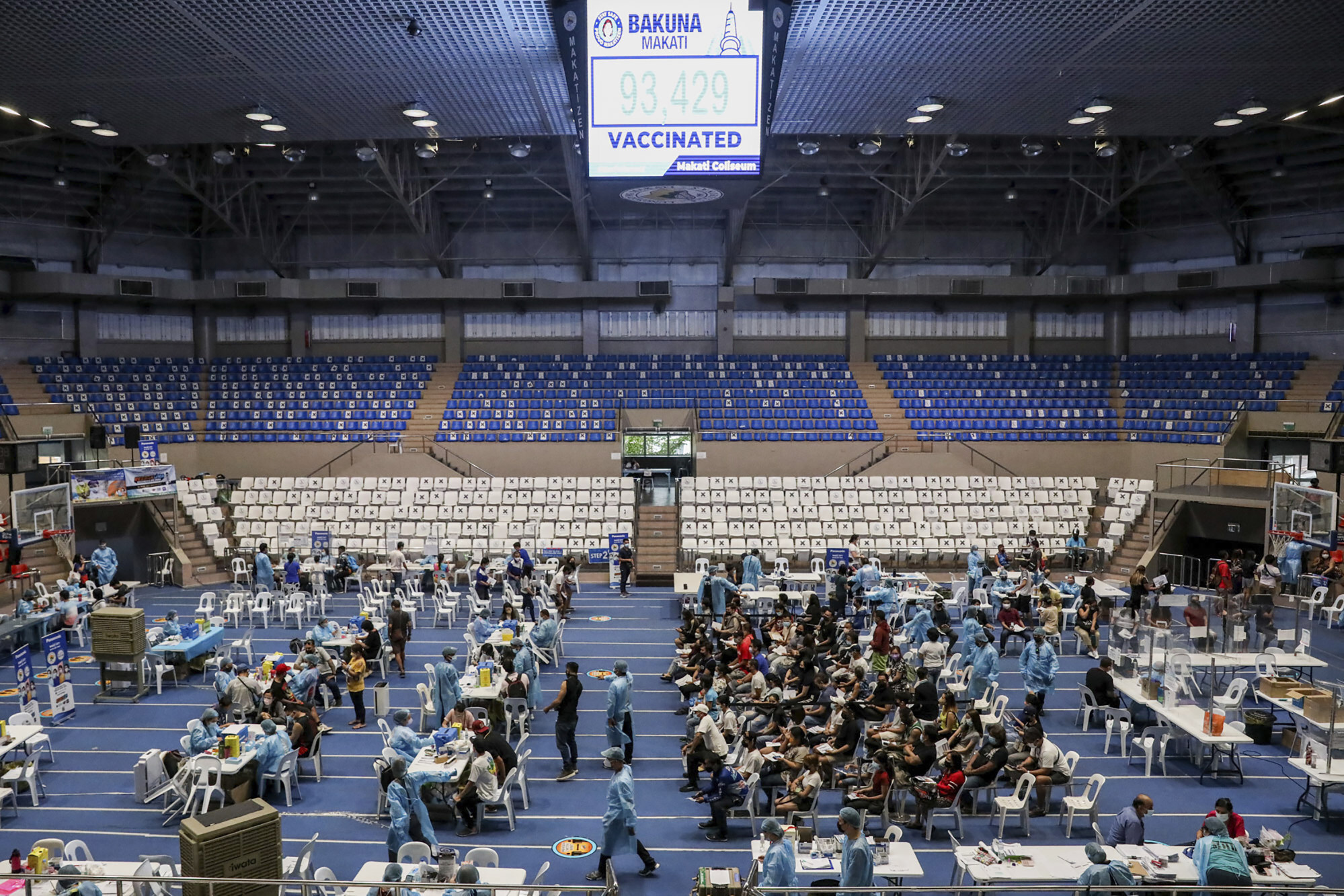 "I am responsible for the safety and well-being of every Filipino," Duterte said as he challenged those who disapprove of his directive to file a case against him.
At the end of last year, 49.8 million people had been fully vaccinated, or 45 per cent of the country's 110 million people. Under existing rules unvaccinated people in the capital region of Manila can only step out of their homes for essential trips.
Duterte is known for his bellicose rhetoric. Last year, he threatened people who refuse to get inoculated with jail or an injection of Ivermectin, an anti-parasite drug widely used to treat animals.
But his latest remarks underscored his government's growing concerns over the rising number of Covid-19 cases which health experts warn could overwhelm the country's health systems again.
The Philippines has so far detected 43 domestic and imported cases of Omicron, prompting the government to tighten curbs this week.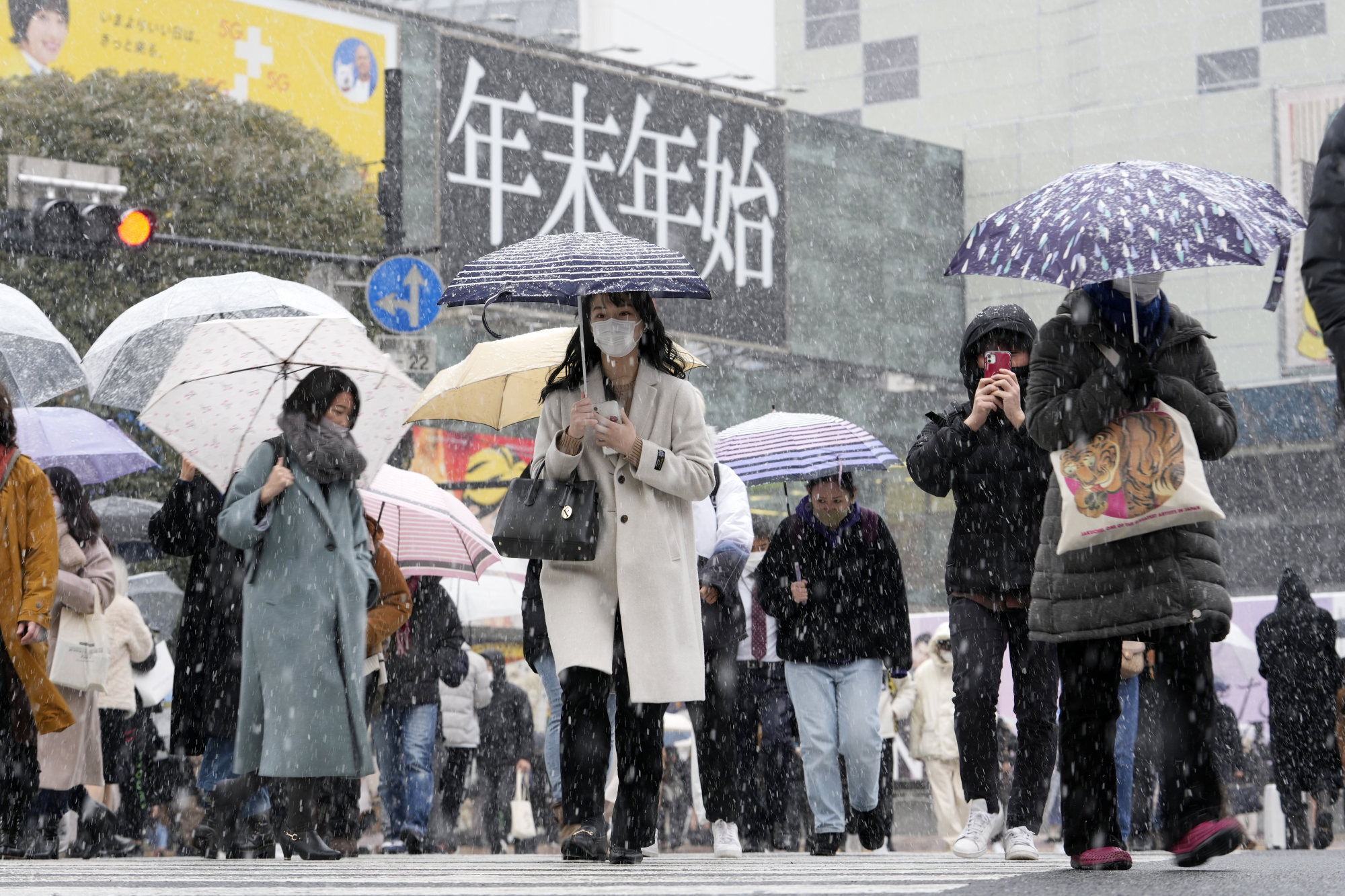 Thousands sign Japan petition to ease rules over Omicron
An online petition demanding that Japan ease its tight entry rules to prevent the spread of the Omicron variant of the coronavirus was submitted to the Foreign Ministry on Thursday with about 12,000 signatures, a civic group said.
The petition addressed to Foreign Minister Yoshimasa Hayashi says that the "excessive" border controls have affected those who want to see their families living overseas.
Japan has banned new entries by foreigners worldwide since November 30, following increasing reports on the highly contagious variant. Even entry of spouses and children of Japanese nationals or permanent residents is denied unless they are in "special exceptional circumstances."
The government has also suspended the validity of visas issued before December 2 other than those for diplomats, spouses of Japanese nationals and permanent residents, among others.
The campaign to collect signatures for the petition was launched in early December by a group led by Japanese artist Takashi Arai and Melek Ortabasi, an associate professor at Simon Fraser University in Canada.
"We recognise it as an issue of international human rights law," said Arai, whose German wife was denied entry to Japan, at an online press conference held after the group submitted the petition to the ministry.
Ortabasi, a single mother who left her three children in Canada to come to Japan for research work in October, said she will "keep fighting" because she does not want other people to have the same experience.
The children, who had been denied entry, were recently allowed to enter Japan exceptionally. But the family has yet to be reunited as the children are quarantined at a designated facility.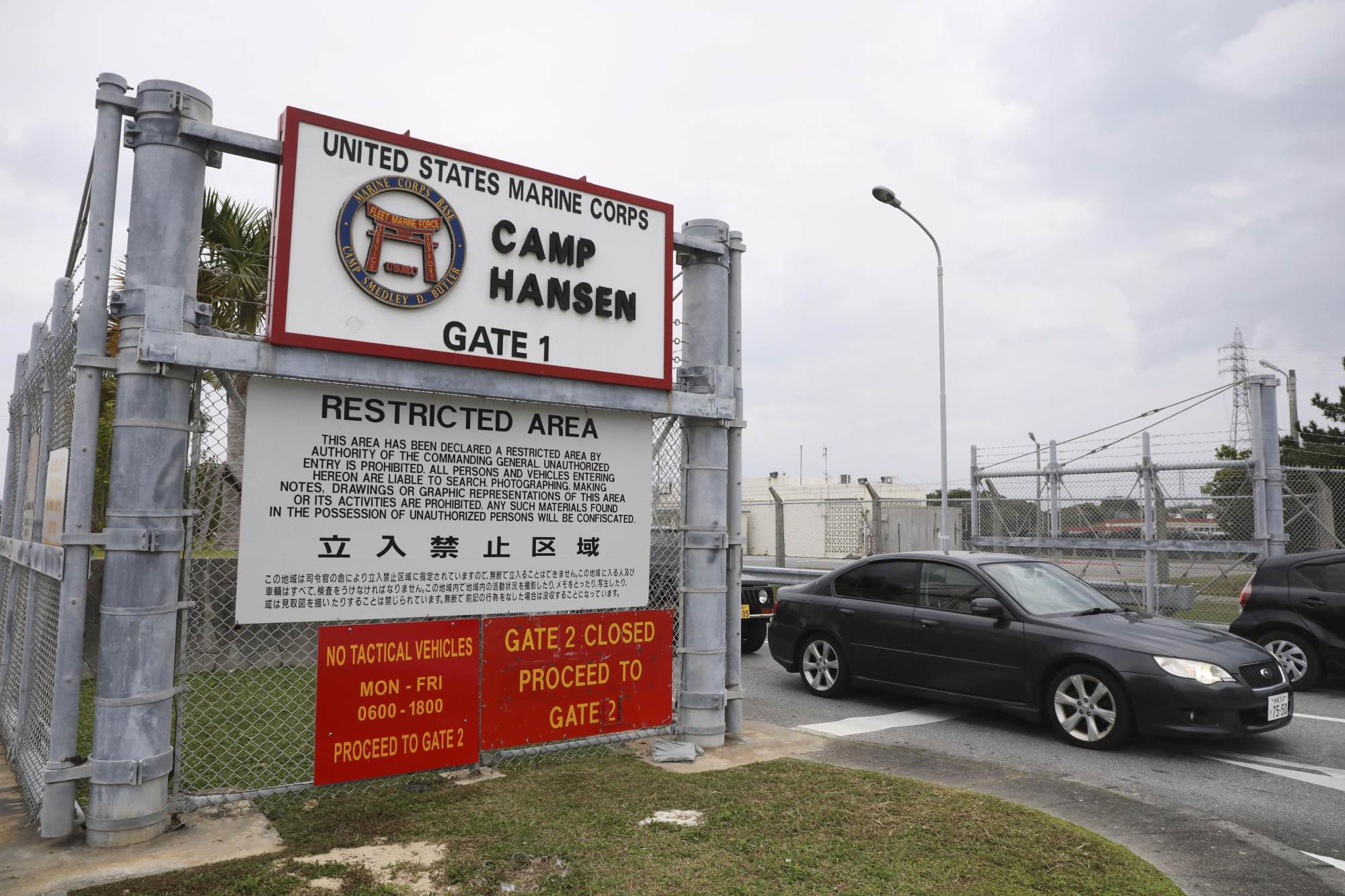 The Japanese government initially said the tightened entry rules would be in place for about a month to year-end but later decided to extend them at least through early this year as the country braces for its sixth wave of Covid-19 infections amid the spread of the Omicron variant.
The measures have been criticised as discriminatory by the World Health Organization, which has urged countries not to impose blanket travel bans, saying they are ineffective in preventing the virus from spreading and place a heavy burden on people's lives.
Also on Thursday US military bases in
Japan
introduced stricter measures to tackle an increase in Covid-19 cases as the government expressed grave concern over the outbreak.
Singapore cases could reach 15,000 a day
Singapore
expects the Omicron coronavirus variant to cause a bigger wave of infections than Delta, the health ministry said on Wednesday, adding a booster dose will soon be required for adults to maintain their fully vaccinated status.
From February 14, eligible persons aged 18 years and above should have received a booster dose no later than 270 days after the last dose in the primary vaccination series to continue to be considered fully inoculated, the ministry said.
The city state of 5.5 million people allows only those counted as fully vaccinated to enter malls or dine in restaurants or at hawker stalls.
Over the past week, Singapore detected 1,281 Omicron cases, comprising 1,048 people who had come from overseas and 233 local cases. The number made up around 18 per cent of its total infections in the last week.
The Delta variant hit a peak of about 5,000 cases in a day, while Omicron could far exceed this and lead to as many as 10,000-15,000 infections in a worst-case scenario, Kenneth Mak, the health ministry's director of medical services, told reporters.
The island nation's week-on-week infection ratio hit 1.09 on Tuesday, the first time in nearly two months that the rate crossed 1, which indicates the number of new weekly local Covid-19 cases is rising.
Authorities said on Wednesday the pandemic situation remained under control and that they would maintain current Covid-19 rules, such as restricting social gatherings to five people through the expected Omicron wave and during the Lunar New Year period, which is in about a month.
The government said it plans to tighten measures only as a last resort.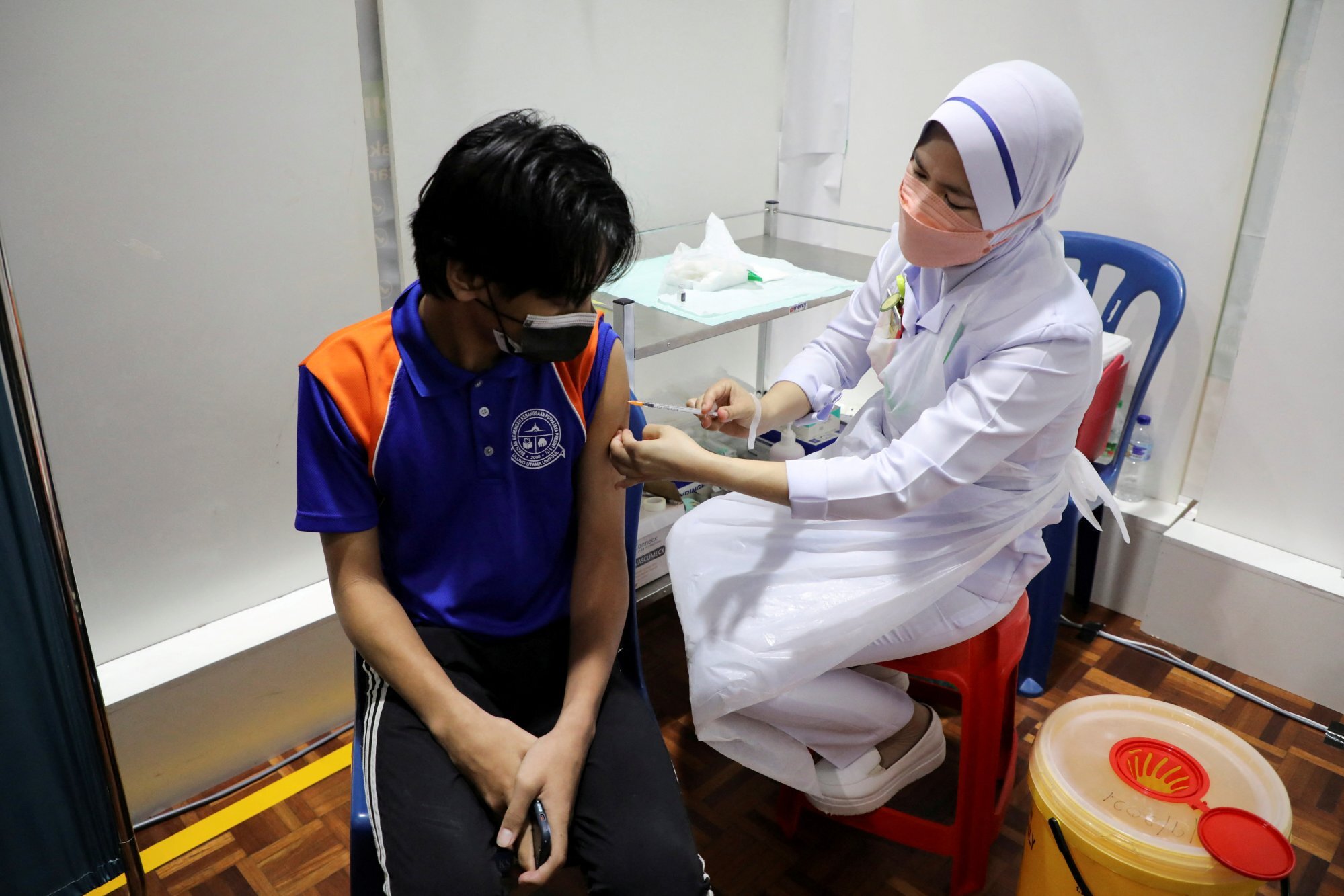 Malaysia approves Pfizer vaccine for children aged 5 to 11
Malaysia has granted conditional approval for the use of Pfizer Inc.'s
Covid-19 vaccine
for children aged between 5 and 11 years old, the health ministry said on Thursday.
The country's drugs regulator has also cleared a vaccine made by Chinese firm CanSino Biologics to be used as a booster shot for adults over the age of 18, health minister Khairy Jamaluddin said in a statement.
Malaysia, which has one of the highest vaccination rates in Southeast Asia, last week cut waiting times to encourage more people to take a booster jab, in a bid to stem the spread of the highly infectious Omicron variant of the coronavirus.
Most of the country's population has received two doses of the vaccine, including nearly 98 per cent of adults and 88 per cent of those aged between 12 and 17, government statistics show.
Malaysia has reported 245 Omicron cases, most which were Muslim pilgrims returning from Saudi Arabia, Khairy said. The country will temporarily suspend all religious trips to Saudi Arabia for a month from Saturday, he added.
Reporting by Reuters, Bloomberg