Chinese residents in South Korea targeted in health insurance clash between presidential candidates
Opposition party's Yoon Suk-yeol says foreigners and dependents 'put spoons on meal tables' prepared for Koreans through their hard work
DPK candidate Lee Jae-myung urges Yoon end 'politics that encourage hatred of foreigners', says nation benefits from their insurance payments
State health insurance coverage for foreigners living in South Korea has become the latest point of contention between the presidential candidates of the main opposition People Power Party (PPP) and the ruling Democratic Party of Korea (DPK).

The stand-off started off with PPP candidate Yoon Suk-yeol saying on Facebook on Sunday that he would apply more stringent standards to screen foreigners living in Korea who are benefiting from the National Health Insurance Service (NHIS) coverage.

Yoon, who was leading major public opinion polls as of early this month, said he will raise the bar for foreigners so NHIS coverage will be more limited and less available to their family members or other dependents.
He described foreigners as "putting their spoons on meal tables that have been prepared for Korean citizens through their hard efforts for the past 40 years".
Yoon specifically targeted Chinese residents, saying, "Eight out of 10 people who were covered the most by the NHIS (in 2021) were Chinese, with six of them being their dependents."
He added that the Chinese dependent who was reimbursed by the NHIS the most received about 3.3 billion won (US$2.72 million), while having paid only 10 per cent of their medical bills.
"Foreigners wishing to apply for NHIS coverage are required to live in
Korea
for at least six months, but their dependents aren't subject to such requirements," wrote Yoon. "It allows them to come to the country to take advantage of the service and leave soon after they are done with their medical treatments."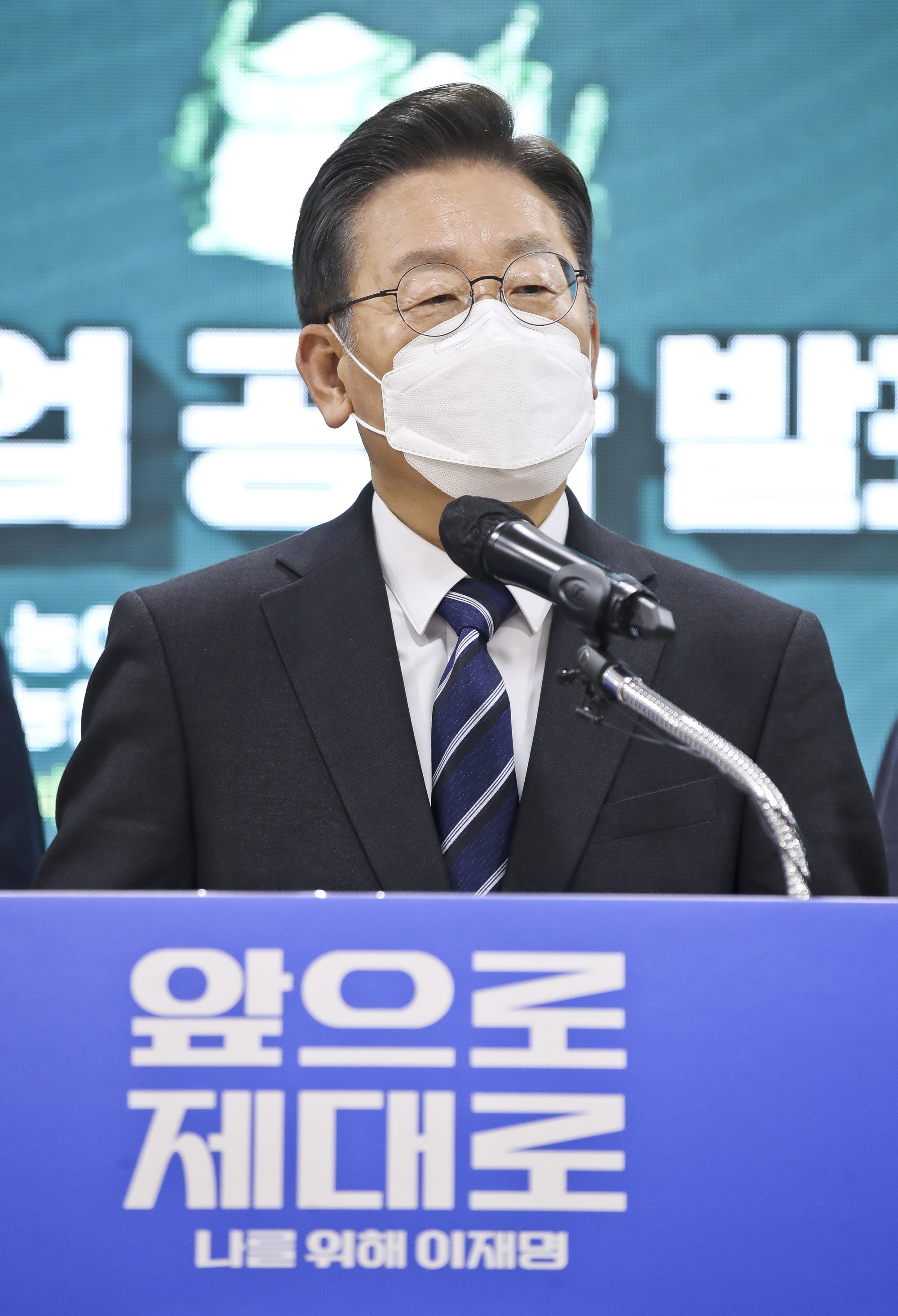 DPK presidential candidate Lee Jae-myung countered Yoon's pledge on Wednesday. On Facebook, Lee told Yoon to stop his "politics that encourages hatred of foreigners," disagreeing with his argument that foreign nationals are "putting their spoons on tables prepared for Koreans".

"The fact is that the country has profited more than 500 billion won (US$415 million) from foreign national residents' insurance payments," Lee said. "The ones who are actually benefiting from the service (those whose reimbursed amounts surpass their insurance payments) are Korean citizens."
Lee also described Yoon's campaign as an "ultraconservative populist pledge that's hazardous to the country" and compared it to "the words of the Nazis".
"Instigating hatred and discrimination to encourage conflict and divide the country is old-style Yeouido politics," said Lee, referring to the Seoul district where the National Assembly is located. "Stop rushing yourself and start walking the road of inclusive politics."

Others echoed Lee's criticism, including Ilya Belyakov, a naturalised Korean citizen from Russia who became famous after regularly appearing in TV network JTBC's now-defunct talk show, "Non-Summit."
On Twitter on Monday he said Yoon was encouraging racial discrimination through lies.

"Stop copying things from conservative campaigns and at least do some fact checking," Lee said, adding a link to a news report that supports his argument about the NHIS profiting from foreign nationals' insurance payments.
He also told Yoon to seek out a shaman if he was not so sure, as the candidate has been involved in a controversy about him maintaining ties with spiritual advisers and fortune-tellers during his presidential bid.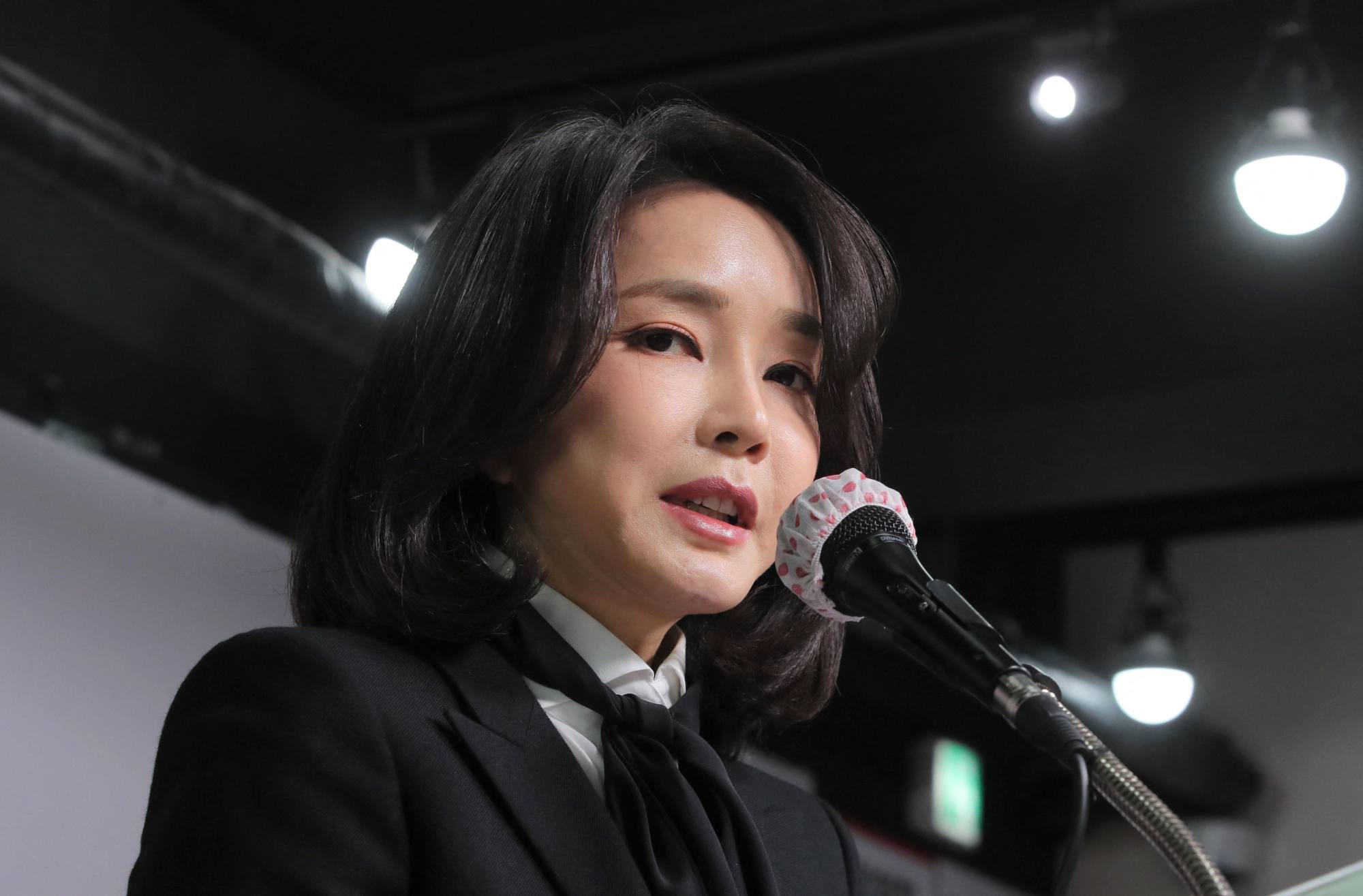 Other people also criticised Yoon on Facebook. Some pointed out that his "narrow vision is unfit for broader politics" while others cited allegations about his wife Kim Keon-hee. According to Rep. Cho Eung-cheon of the DPK, she accrued assets worth over 6 billion won (US$4.9 million) but only paid 70,000 won (US$58) per month for her NHIS coverage.
According to the NHIS, over 1.2 million residents with foreign nationality in Korea made monthly payments to the national insurance service in 2020, totalling over 1.5 trillion won (US$1.24 billion).
Their total amount of reimbursements during the same year amounted to less than 960 billion won, bringing the NHIS a net profit of over 580 billion won. In addition, the health insurance service for foreign nationals made continuous profits from 2018 to 2020, accumulating over 1 trillion won in total in profits from them during that period.

However, when taking into account Korean citizens, the NHIS suffered a net loss in 2020. The NHIS collected insurance payments of over 73.4 trillion won but reimbursed more than 73.7 trillion won, producing a net loss of more than 350 billion won.

"From 2019, when foreign workers became subject to the national health insurance service on a mandatory basis, the NHIS' net profit amount increased each year," an NHIS official said. "By and large, foreigners who have enrolled in the service are contributing to the service's stable financial status."