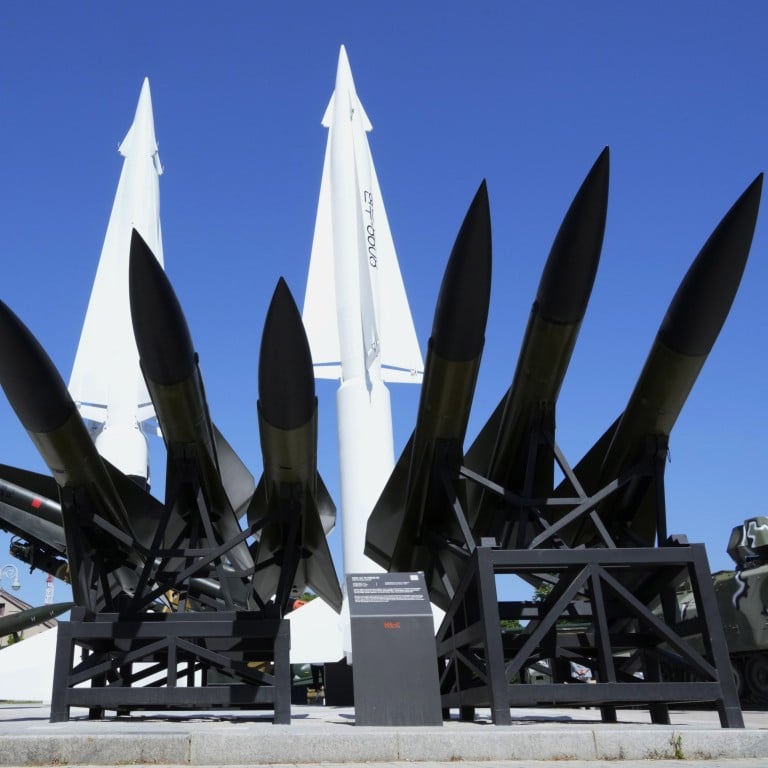 South Korea emerges as fastest-growing arms exporter in the world
The nation hit an arms exports record high of more than US$7 billion dollars last year – 177 per cent higher during 2017-21 than in 2012-16 period
Now eighth largest exporter globally, and Asia's second after China – The Philippines and Indonesia are the two biggest buyers of its weapons
South Korea has emerged as the world's fastest-growing arms exporter, vastly outpacing the growth of other major market players in recent years.
According to a recent report by the Export-Import Bank of Korea, the nation's arms exports hit a record high of more than seven billion dollars last year. Its exports during the 2017-21 period were 177 per cent higher than that in the 2012-16 period ― by far the highest growth among the top 20 exporters, followed by Australia (98 per cent) and France (59 per cent).
South Korea's share of global arms exports nearly tripled to 2.8 per cent from 1 per cent. It is now the world's eighth largest, and Asia's second (after China), arms exporter – a rapid rise from 31st position on the list by the SIPRI arms transfer database back in 2000.
"Exports of naval vessels grew by 1,660 per cent (during the 2017-21 period compared to 2012-16) which led the trend," the report says. "Arms exports are estimated to continue to grow. The number is expected to reach US$10 billion in 2022."
The Philippines and Indonesia are the two biggest buyers of South Korean weapons, accounting for 16 per cent and 14 per cent of its sales, respectively. Although the Asian region will remain an important market, the country is expanding its global presence with its newly developed military hardware.
In January, South Korea signed a deal with the United Arab Emirates to export its Cheongung-II medium-range surface-to-air missiles, developed by the Agency for defence Development (ADD), in its largest-ever arms export deal.
The following month, the Korean firm Hanwha Defence signed a contract to sell K9 self-propelled howitzers to Egypt in a deal worth over 2 trillion won (US$1.65 billion).
Another big deal appears to be in the making in Europe. Poland, a Nato member bordering war-torn Ukraine, is set to sign a contract with South Korea next week to purchase its tanks, howitzers and fighter jets, Polish Defence Minister Mariusz Blaszczak reportedly said.
The deal includes 48 FA-50 light combat aircraft developed by Korea Aerospace Industries (KAI) with Lockheed Martin, 180 K2 Black Panther tanks developed by the ADD and some K9 howitzers, Blaszczak was quoted as saying by local media.
The FA-50 is a variant of KAI's T-50 supersonic trainer jet. KAI President Ahn Hyun-ho told reporters at the Farnborough International air show in Britain last week that he aims to export 1,000 FA-50s over the next 10 years, including to the United States.
South Korea is also seeking to sell its high-end KF-21 fighter jet to nations in Southeast Asia and beyond, after the prototype jet successfully carried out its first test flight on July 19. The country has been pushing to replace its ageing fleet of F-4 and F-5 fighters with the high-end jet and bolster its air power to counter North Korea's growing military threats.
With many countries allocating more money to their defence in response to Russia's invasion of Ukraine, the report says the market is expected to continue to grow in the coming years.
"Trade deals in the defence industry are expected to improve diplomatic trust between the countries involved and positively affect trade-in other industries," the report says. "Setting up a unified organisation to support the exports would be helpful for improving efficiency."