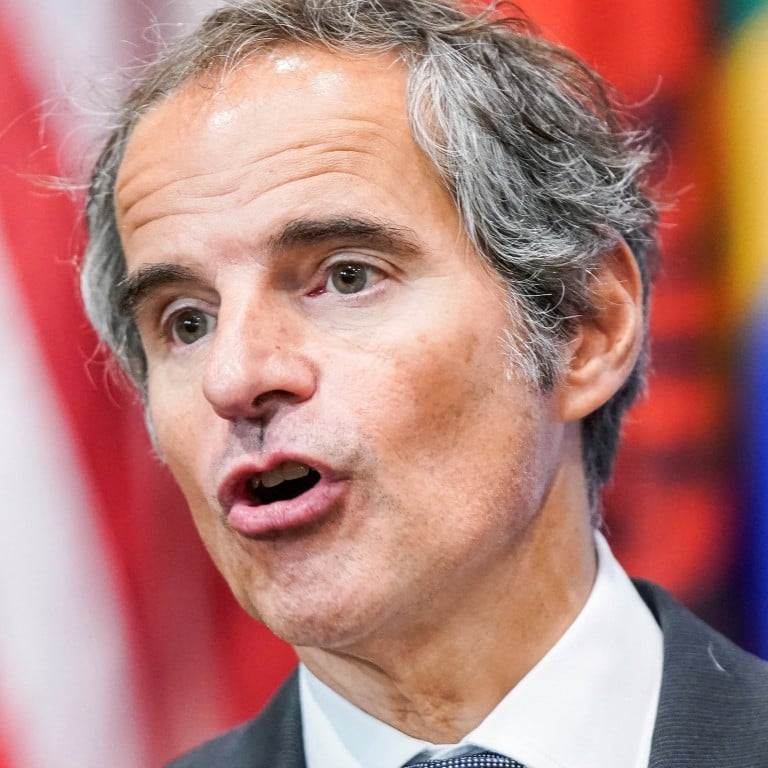 North Korea launches ballistic missiles, as IAEA chief says world 'holding breath' over possible nuclear test
The International Atomic Energy Agency (IAEA) said there were increasing indications that North Korea is preparing to carry out its first nuclear test since 2017
Warning from the IAEA comes as South Korea said North Korea fired two ballistic missile toward its eastern waters on Friday
The world is holding its breath over the possibility that
North Korea
might undertake a nuclear bomb test, the director general of the International Atomic Energy Agency (IAEA), said on Thursday.
"Everybody is holding its breath about this, because another nuclear test would be yet another confirmation of a programme which is moving full steam ahead, in a way that is incredibly, incredibly concerning," IAEA head Rafael Grossi said after meeting with the UN World Security Council on Ukraine.
"Further tests, of course, means that they are refining the preparations and the construction of their arsenal," he told reporters.
"So we are following this very, very closely. We hope it doesn't happen, but indications unfortunately go in another direction," Grossi said.
Grossi's warning came before South Korea said North Korea fired two ballistic missile toward its eastern waters.
South Korea's military detected the two launches from the North's eastern coastal Tongchon area around midday on Friday, Seoul's Joint Chiefs of Staff said in a statement. It said both missiles flew about 230 kilometres (140 miles) at a maximum altitude of 24 kilometres (15 miles).
The statement said South Korea strongly condemns the launches, calling them "a grave provocation" that undermines regional peace and violates UN Security Council resolutions banning any ballistic activities by North Korea.
This is the latest in a series of weapons tests by North Korea in recent weeks, and came as South Korea is wrapping an annual military drill that the North views as an invasion rehearsal.
The
United States
has been warning since at least April that Pyongyang is preparing to undertake nuclear bomb test after a five-year hiatus.
But Grossi said he did not think a test was immediately imminent.
"We see preparation, we see lots of things, but in terms of degrees of imminency, no," he replied.
The IAEA has been highlighting activity at Punggye-ri, where North Korea conducted six nuclear test explosions between 2006 and 2017, since June.
The Pyongyang government is subject to stringent sanctions as a result of its nuclear weapons and ballistic missile programme.
Worries about North Korea's nuclear programme have also deepened in recent months as the country adopted a new law authorising the pre-emptive use of its bombs in certain cases and took reported steps to deploy tactical nuclear weapons along its border with South Korea. This year, North Korea has carried out more than 40 missile launches.
North Korea announced in April 2009 that it was kicking out IAEA inspectors and they have not been allowed to return.
Additional reporting dpa, Associated Press