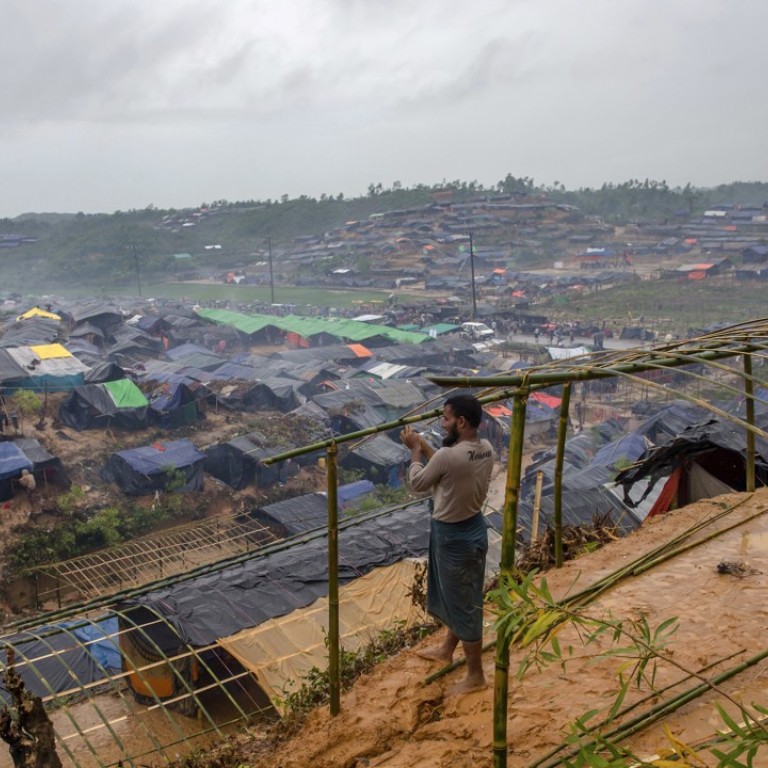 World's biggest refugee camps ranked: Bangladesh prepares to host 800,000 Rohingya as crisis deepens
UN refugee agency estimates there are an unprecedented 65.5 million refugees in the world today
Bangladesh has announced plans to build a refugee camp that could accommodate around 800,000 Rohingya Muslims pouring over the border from Myanmar.
The camp would be the largest in the world and has raised concerns about the risks of concentrating vulnerable people, such as the spread of disease.
Around 550,000 Rohingya have fled communal bloodshed in Myanmar since the latest violence began in August 25.
While some have joined the roughly 33,000 fellow Rohingya living in the official camps of Kutupalong and Nayapara since the 1990s, most have set up alongside hundreds of thousands more already living in makeshift camps and villages outside those settlements.
The UN's refugee agency estimates there are an unprecedented 65.5 million refugees in the world today, split between urban centres or informal settlements, and more formal camps.
Here are some of the largest of these camps, based on UN figures.
Bidibidi, Uganda: 285,000
This vast settlement in far northern Uganda has sprang up over the past year as people flood out of South Sudan, fleeing civil war and severe food shortages.
A village in the Yumbe district on the South Sudan border, Bidibidi became a refugee settlement in August 2016 and now hosts nearly 285,000 people, according to figures from the UN High Commissioner for Refugees.
Uganda hosts more than half of the nearly two million South Sudanese who have fled their country since war erupted in 2013.
The Adjumani district in the same border area of Uganda contains many further camps and settlements where there are together about 233,000 more South Sudanese.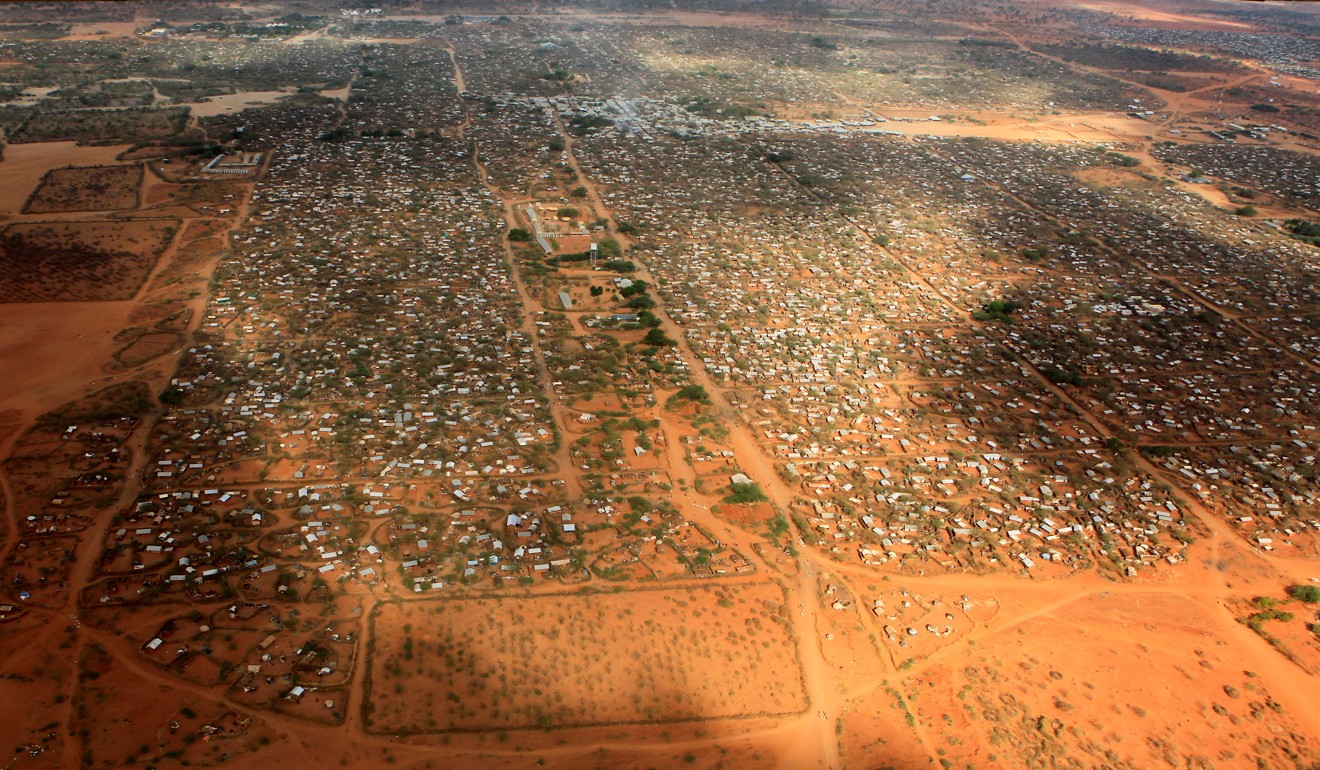 Dadaab, Kenya: 239,500
The sprawling Dadaab complex 100 kilometres from Kenya's border with Somalia has housed Somali refugees for around 26 years.
The majority fled the outbreak of civil war in Somalia 1991 and many never returned, going on to have children and grandchildren.
Dadaab is made up of four camps, some of which have come to resemble towns, but is considered a single area.
There were about 239,500 people in Dadaab at the end of September, according to UN figures. The population peaked at around 485,000 in 2012 following a new influx after famine in Somalia.
A voluntary repatriation programme is helping some to return.
The Kenyan government decided last year to close Dadaab, about 450 kilometres northeast of the capital Nairobi, saying it was a training ground for Shabaab Islamist militants from Somalia.
The decision was
overturned by Kenya's High Court
on the grounds that it violated the country's international obligations and amounted to the persecution of refugees.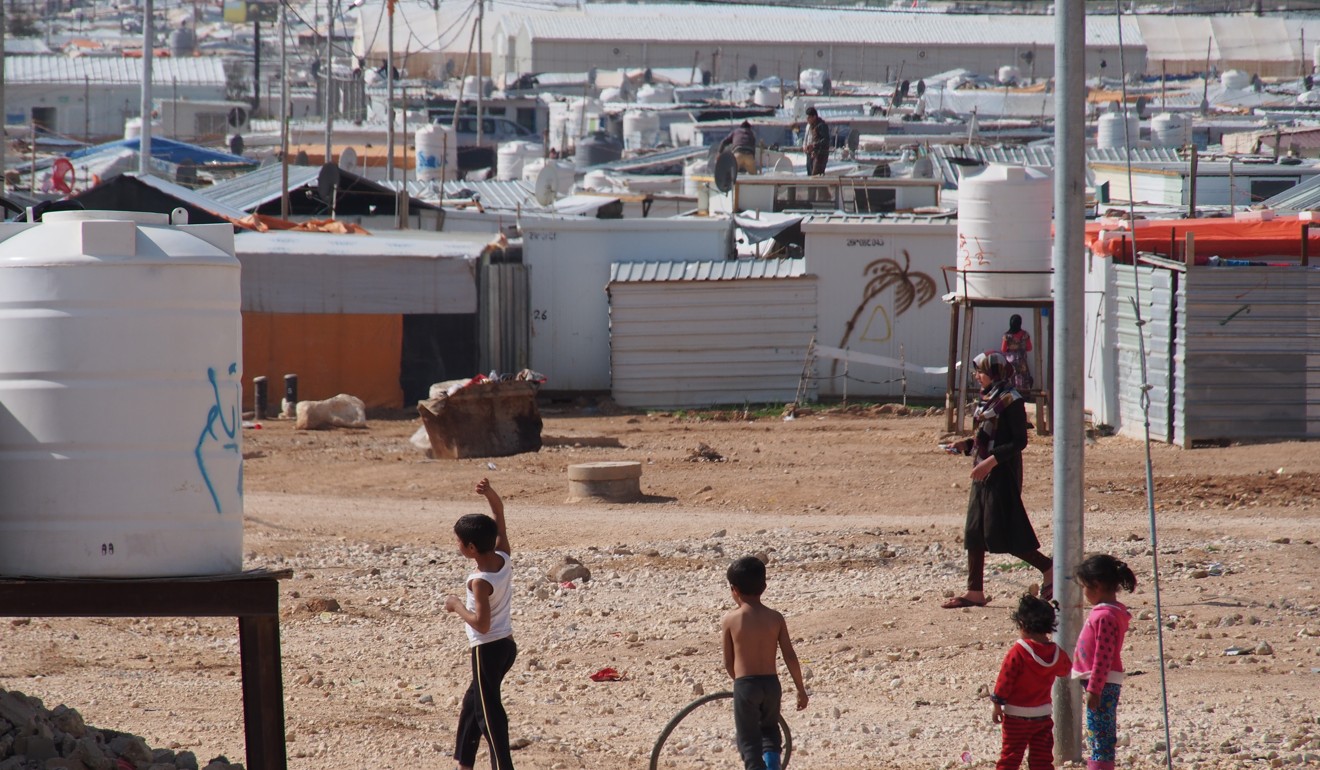 Kakuma, Kenya: 185,000
This camp on the outskirts of the town of the same name in northwestern Kenya was established in 1992 following the arrival of thousands of people fleeing from southern Sudan during the 1983-2005 war.
Many were young boys who risked being forced into combat.
The camp also took in some of the hundreds of thousands of Ethiopians who fled around the fall of the military government in 1991.
About half of the refugees there today are from South Sudan and a quarter from Somalia, with those from Ethiopia down to under four per cent.
Nyarugusu, Tanzania: 139,630
Just 37 kilometres from the border with Burundi, this camp was opened in November 1996 to host people fleeing conflict in the neighbouring Democratic Republic of Congo.
Tens of thousands of Burundians arrived in 2015 when their country plunged into crisis after President Pierre Nkurunziza sought a fiercely contested third term.
Burundians now account for around 47 per cent of the camp's population.
Tanzania hosts around 60 per cent of the 410,000 Burundians who are refugees.
Zaatari, Jordan: 80,140
About 5.2 million Syrians have left their country since conflict erupted in 2011, the largest migration in the world today.
Most are in neighbouring countries, where only nine per cent are in camps, the UN says.
About 20 per cent of those in Jordan are in camps, the largest of which is Zaatari with about 80,140 people, according to figures for August.
Some 80 kilometres north of the capital Amman, Zaatari was established in 2012 and evolved from a collection of tents into an urban settlement.
There are also more than 3.2 million Syrians in Turkey, which hosts the largest number of refugees in the world, the UN says. However only about 10 per cent are in camps, the largest being the Akcakale tent camp with around 26,400 people.
The government of Lebanon estimates it hosts 1.5 million Syrians. Most of them live informal tented settlements in the Bekaa Valley.