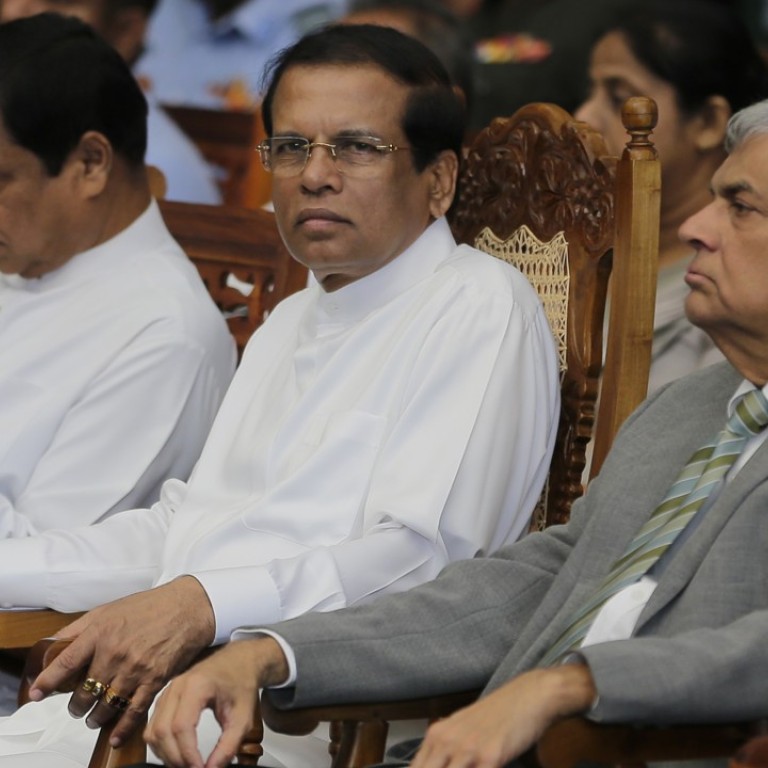 Sri Lanka court dashes President Sirisena's hope of extending his term in office
He had asked whether a term limit, which he introduced in 2015 as part of measures to curb the power of the executive, applied to his own mandate
Sri Lanka's top court has rejected a controversial attempt to extend President Maithripala Sirisena's term in office by an extra year, further souring the ruling party's relations with its coalition partners.
Sirisena had asked the Supreme Court whether a limit on presidential terms, which he introduced in 2015 as part of measures to curb the power of the executive, applied to his own mandate.
His chief attorney general last week told the court that the constitutional provision reducing terms from six to five years would not apply to the incumbent.
But that position was unanimously rejected by the five-judge bench which ruled that Sirisena was not exempt from the law, official sources said.
"The Supreme Court has conveyed the opinion that the President's term of office is five years," Sirisena's office said in a statement Monday.
"The court arrived at this opinion after the President sought its opinion with regard to the term of office of the incumbent President."
Efforts to extend Sirisena's rule have further strained relations with his main coalition partner, which has indicated it may go it alone in the next general election in 2020.
The United National Party joined hands with Sirisena to topple Mahinda Rajapakse in January 2015, ending the strongman president's decade in power.
But since then their alliance has fractured, with Sirisena clashing with his Prime Minister Ranil Wickremesinghe over economic policy.
Sirisena has publicly accused Wickremesinghe's UNP of being more corrupt than the regime which together they helped oust.
During his rule, Rajapakse granted himself greater powers over the police, judiciary and civil servants, excesses which Sirisena pledged to curb upon his election.
Parliament voted overwhelmingly in early 2015 to restrict the power of the presidency, restoring a two-term limit and reviving independent bodies to manage key institutions such as the police and the judiciary.