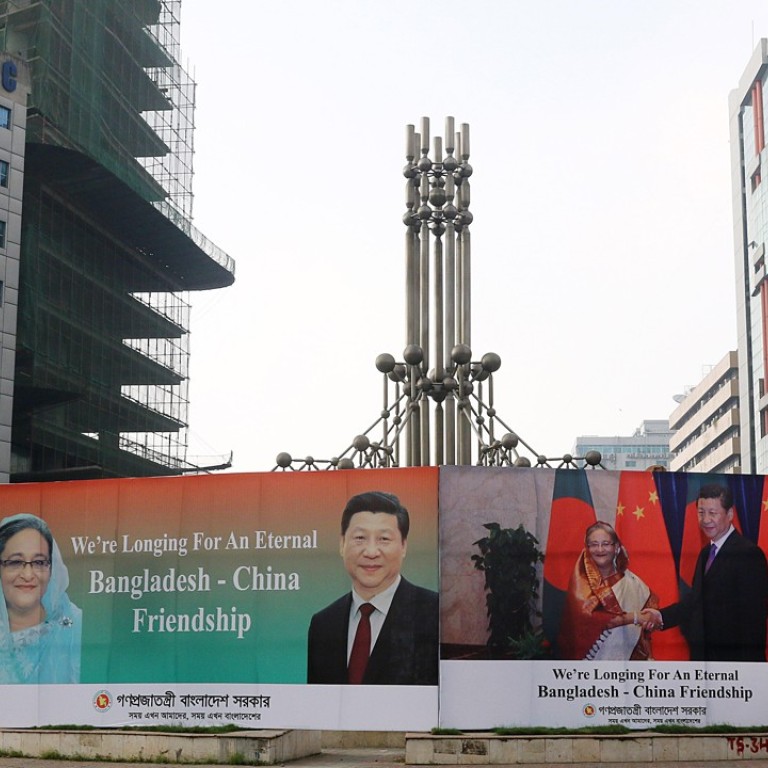 Bangladesh blacklists Chinese construction firm, cancels highway deal after bribe claim
State-backed China Harbour Engineering Company (CHEC) was in negotiations with the Bangladesh government to expand a major highway
Bangladesh has blacklisted a top Chinese construction firm for allegedly trying to bribe a senior government official and stopped its work in the country.
The state-backed China Harbour Engineering Company (CHEC) was in negotiations with the Bangladesh government to expand a major highway from the capital Dhaka to the northeastern city of Sylhet, a top government official said.
The country's road transport minister Obaidul Quader said Wednesday that the blacklisted company's work in Bangladesh has been stopped, but declined to identify the firm or its projects.
Finance minister A.M.A. Muhith had confirmed the ban late Tuesday when he was asked by a reporter about CHEC allegedly trying to bribe an official.
Muhith told reporters that the firm was blacklisted and could no longer work in Bangladesh after it offered the top bureaucrat in the road transport ministry around 5 million taka (US$60,000) as a bribe.
CHEC could not be reached for comment.
The company has undertaken several large infrastructure projects around the world and operates in over 80 countries, according to its website.
"I have taken action," Quader, the road transport minister, said.
"If I did not take any action, then why was the work of the company halted?"
He declined to comment further, but said the affair would not dampen Bangladesh's growing ties with China.
Beijing has been Dhaka's main lender in recent years for major infrastructure projects, including highways and power plants.
"We don't want to strain ties with a country due to one company," Quader said.
The finance minister said Tuesday that Bangladesh will fund the US$2.1 billion Dhaka-Sylhet highway expansion project itself.
Ties between Bangladesh and China got a huge boost in October 2016 when Xi Jinping became the first Chinese president to visit Dhaka in more than three decades.
During his visit, the two countries signed a raft of deals worth more than US$20 billion.
Xi called it a "historical turning point" in relations with Bangladesh after talks with Prime Minister Sheikh Hasina, who is seen as close to New Delhi.
India, China's regional rival, has long considered Bangladesh a part of its area of influence, and Prime Minister Narendra Modi's government has boosted economic links with Dhaka.
Bangladesh needs tens of billions of dollars of investment to build and upgrade its transport infrastructure and increase power generation to boost its economy.
This article appeared in the South China Morning Post print edition as: Bangladesh blacklists Chinese firm in bribe claim