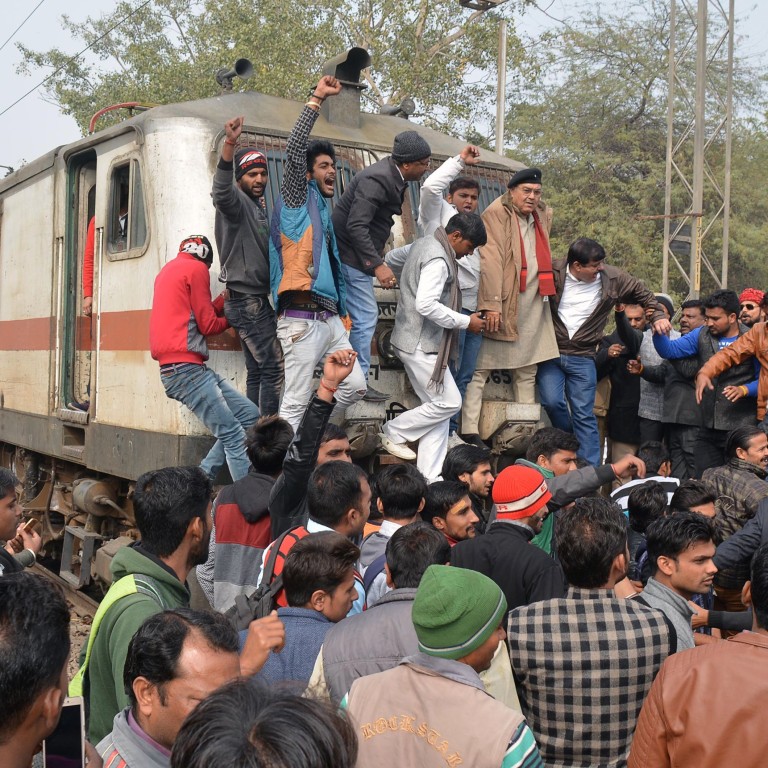 Bollywood epic Padmavati, about 14th-century Hindu queen, has provoked mobs rioting in the streets ahead of its release
Radical groups have blocked roads and burned buses and toll boths in protests against the film in recent days
Hundreds of protesters went on a rampage vandalising malls and torching vehicles in the Indian city of Ahmadabad in a bid to stop the release of a controversial Bollywood film scheduled for Thursday.
Violence against Padmaavat, a film about a mythical Hindu queen, started late on Tuesday and continued into the night in the main city of Prime Minister Narendra Modi's home state of Gujarat.
Several hundred people attacked shops in malls, set alight 50 motorbikes and damaged more than 150 cars across the city, police said.
Protesters claim the film falsely depicts a romance between 14th-century Hindu queen Padmavati and Muslim ruler Alauddin Khilji. The producers deny this and insist the film portrays her respectfully.
Gujarat home minister Pradipsinh Jadeja said 10 people were arrested on Tuesday and would be "dealt with strictly".
"These are antisocial elements who are attempting to disrupt the peace in the state," Jadeja told journalists.
Police said the names of more than 500 suspects for rioting and unlawful assembly had been registered across Gujarat.
At least 100 suspects had been detained and could face charges over the riots, a senior police officer in Ahmadabad said.
"Their accounts, and CCTV footage from different areas, is being verified. Some of them may be arrested later," the officer said on condition of anonymity.
Threats by Hindu fringe groups against Padmaavat have forced police to step up security around cinemas across the country.
Police in Mumbai rounded up 50 suspects affiliated with hardline groups in a "pre-emptive action" ahead of the release, said the city's police spokesman Deepak Deoraj.
Hindu protesters had set car tyres ablaze during a demonstration in India's financial capital on Tuesday.
Radical groups have blocked roads and burned buses and toll boths in protests against the film in recent days.
A caste-based group, the Shree Rajput Karni Sena, has threatened to attack cinemas showing the film. It was not known if they were linked to the Ahmadabad troubles.
"We have increased deployment near malls and cinema halls. The mob resorted to violence despite the cinema hall owners assuring that they will not screen Padmaavat," Ahmadabad police commissioner A.K Singh told media.
The Rajasthan and Madhya Pradesh state governments lost a bid on Tuesday to get the country's Supreme Court to retract its ruling stopping states from banning Padmaavat.
Rajasthan, Madhya Pradesh, Punjab and other states had wanted to halt the release. But the Supreme Court has ruled such action violated creative freedoms.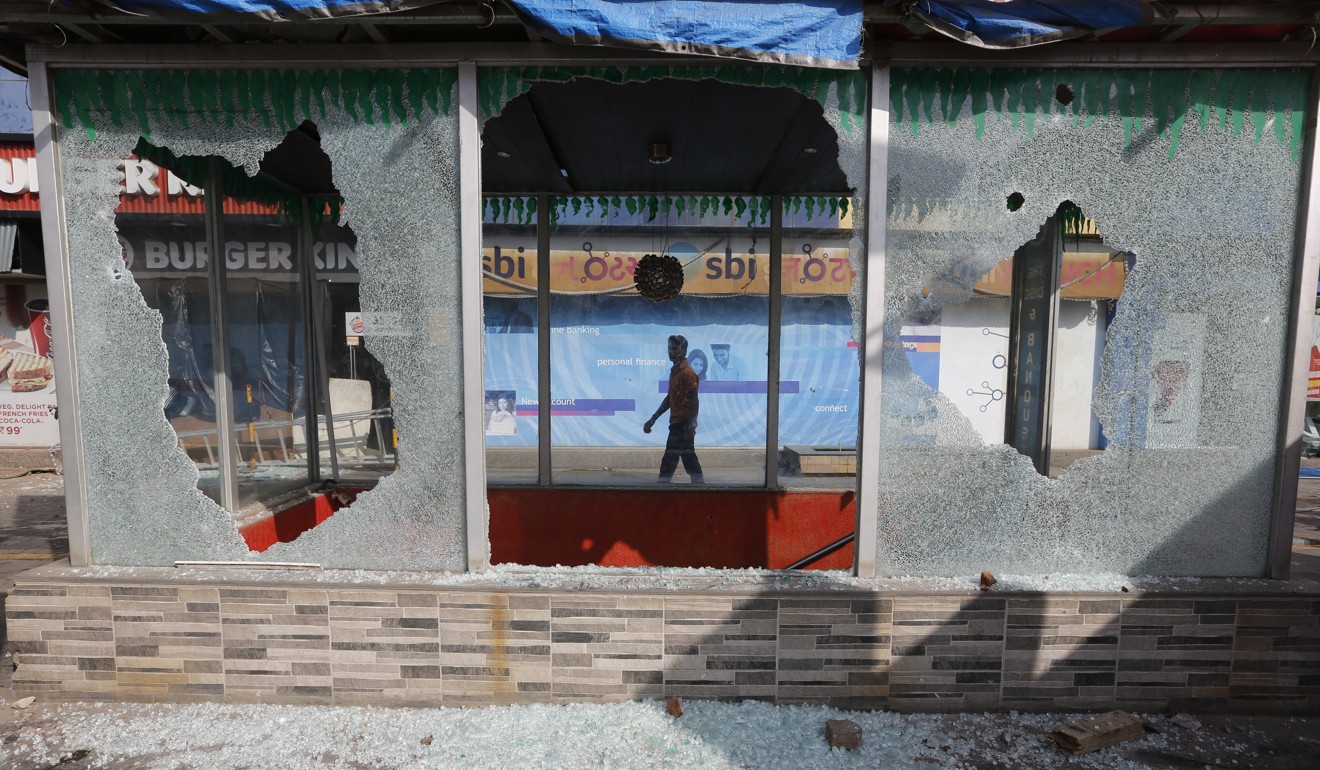 Police in Rajasthan said protesters had attempted to block traffic but they had been dispersed, said Ravindra Kumar Reddy, additional director general of the state's police.
"We have deployed additional forces across the state," he said.
In January last year Rajput Karni Sena members attacked the film's director Sanjay Leela Bhansali and vandalised the set during filming in Rajasthan.
The group's leader Lokendra Singh Kalvi said on Wednesday they respected the Supreme Court's ruling but their opposition to the film had not wavered.
Several hardliners have offered bounties of up to 50 million rupees (US$769,000) to anyone who "beheaded" lead actress Deepika Padukone or Bhansali.
The film stars Shahid Kapoor as Maharawal Ratan Singh, the husband of Padmavati, and Ranveer Singh as Khilji who leads an invasion to try to capture the queen.
Protesters maintain it distorts history, even though experts say the queen is a mythical character.
Earlier this month the film censor board cleared Padmaavat for release with five changes.