Aviation
Get more with myNEWS
A personalised news feed of stories that matter to you
Learn more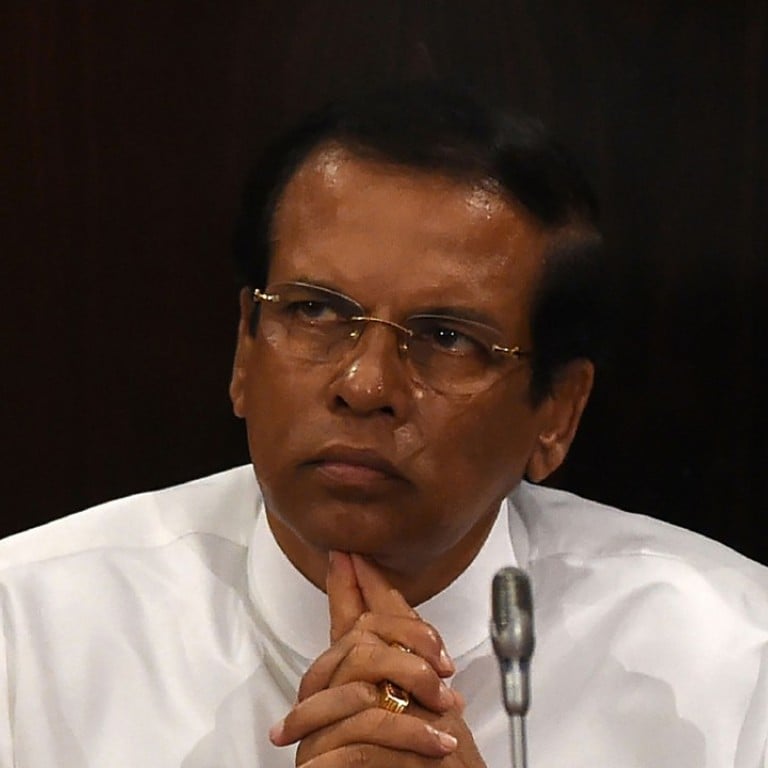 Corruption investigation into Sri Lankan airlines to focus on termination of Emirates deal
Founded in 1979, the airline was profitable until the government of strongman president Mahinda Rajapakse kicked out the management team from the UAE carrier
Sri Lanka has ordered a corruption investigation into its national carrier, including the controversial termination of a management deal with Emirates airline, the government said on Saturday.
President Maithripala Sirisena has appointed a five-member panel to investigate the financial transactions of Sri Lankan airlines from 2006 to 2008, when the deal with Emirates was ended, a statement from his office said.
Sri Lankan, founded in 1979 as Air Lanka, was profitable until the government of strongman president Mahinda Rajapakse, who ran the country from 2005 to 2015, kicked out the Emirates management team.
The deal was cancelled in 2008 after Emirates refused to bump fare-paying business class passengers to give the seats to Rajapakse's family, who were returning to Colombo from London.
A furious Rajapakse removed the Emirates-appointed chief executive of Sri Lankan from his post and put his brother-in-law, who had no aviation industry experience, in charge of the airline.
Since then, Sri Lankan airlines has sunk into the red, with an estimated loss of more than US$1 billion and debts of US$3.2 billion.
Sirisena's office said he ordered the five-member panel to focus on the "termination of agreements between Sri Lankan airlines and Emirates, including reasons and ramifications thereof".
Emirates paid US$70 million to buy a 43.6 per cent stake in Sri Lanka's national carrier when it was privatised in 1998 and had a contract to fully manage the airline till it was forced to leave.
Emirates' share of the company was eventually bought by the Sri Lankan government.
A criminal investigation is already under way into the airline's purchase of new Airbus aircraft at a cost of more than US$2 billion during Rajapakse's decade in power.
The mounting debt crisis at Sri Lankan airlines has forced the new government to seek international partners to inject capital and manage the airline, but there have been no takers so far.
The move comes amid allegations that Sri Lanka's new government, which came to power January 2015, has been slow to crack down on corruption under Rajapakse.
The government last week set up special courts to investigate charges of corruption amounting to billions of dollars under the former regime.
This article appeared in the South China Morning Post print edition as: Sri Lankan flag carrier faces probe over graft