Pakistan
Get more with myNEWS
A personalised news feed of stories that matter to you
Learn more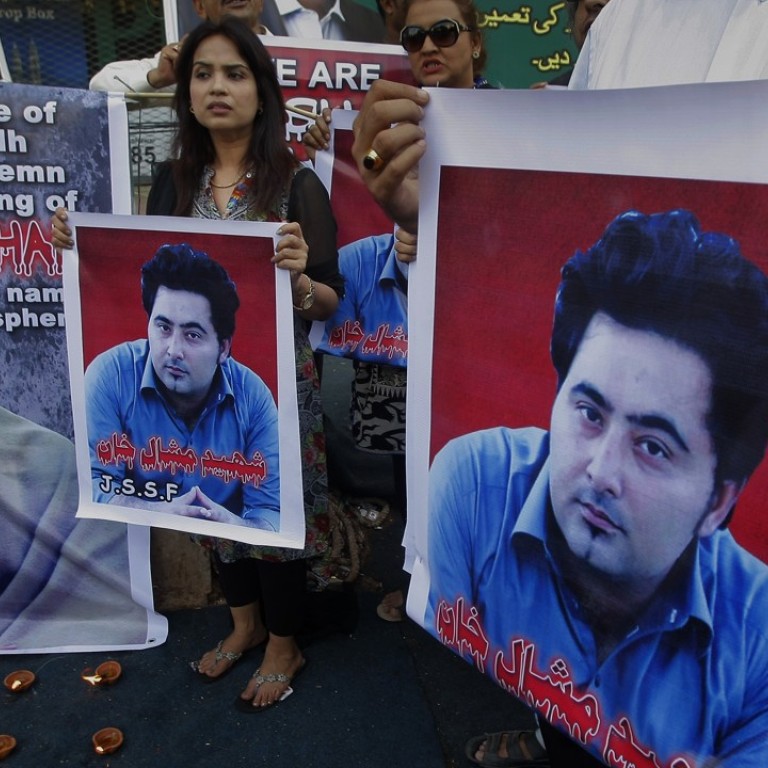 Pakistan court jails 30, sentences one to death over campus lynching of student accused of blasphemy
The court acquitted 26 others out of a total of 57 people indicted by a court late last year over the death of an intellectually curious 23-year-old
A Pakistani court on Wednesday convicted 31 people over the campus lynching of a university student who was falsely accused of blasphemy, and sentenced one of them to death, a defence lawyer said.
The killing of student Mashal Khan, 23, last year sparked an outcry and raised fresh questions about the misuse of a harsh blasphemy law, which carries a death sentence for insulting Islam or the Prophet Muhammad.
Barrister Ameerullah Chamkani told Reuters one of the 31 accused had been sentenced to death, five were jailed for life and the other 25 were jailed for four years.
The court acquitted 26 others out of a total of 57 people indicted by a court late last year.
Chamkani said one of the convicts, Imran Ali, had been sentenced to death because he had shot Mashal three times.
The accused were students, teachers and some officials of Abdul Wali Khan University named after a secular political leader in northwest Pakistan.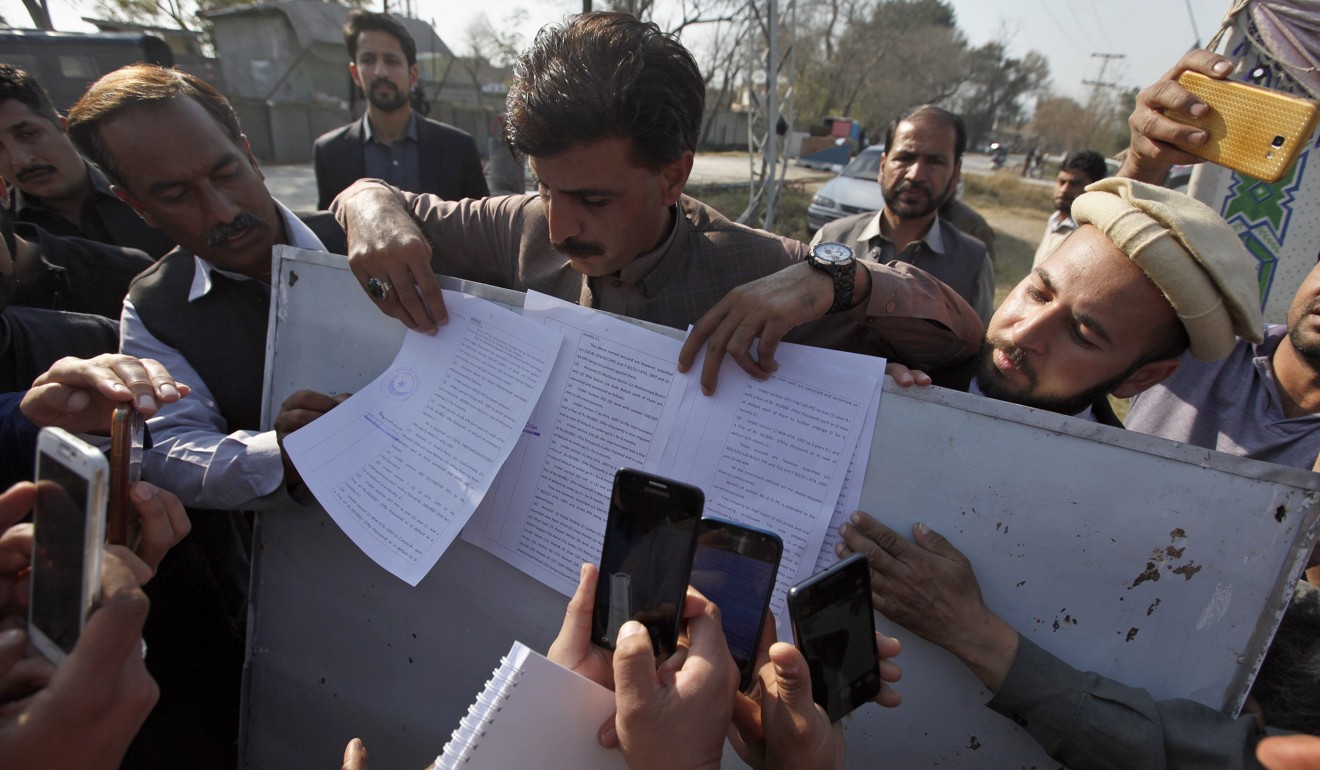 They all pleaded not guilty in the trial conducted at a high-security prison due to threats to defence lawyers and government prosecutors, Chamkani said.
Khan was known as an intellectually curious and religious student who liked to debate controversial social, political and religious issues.
He was attacked and killed by a mob on the campus on April 13 after a dormitory debate about religion.
Blasphemy is a highly sensitive issue in Pakistan, where insulting Islam's prophet is punishable by death. Even a rumour of blasphemy can spark mob violence and there have been cases of people misusing the law to settle scores.
At least 67 people have been killed over unproven blasphemy allegations since 1990, according to human rights groups.
In 2011, a bodyguard assassinated Punjab provincial governor Salman Taseer after he called for the blasphemy laws to be reformed. His killer, Mumtaz Qadri, who was executed last year, has been hailed as a martyr by religious hardliners.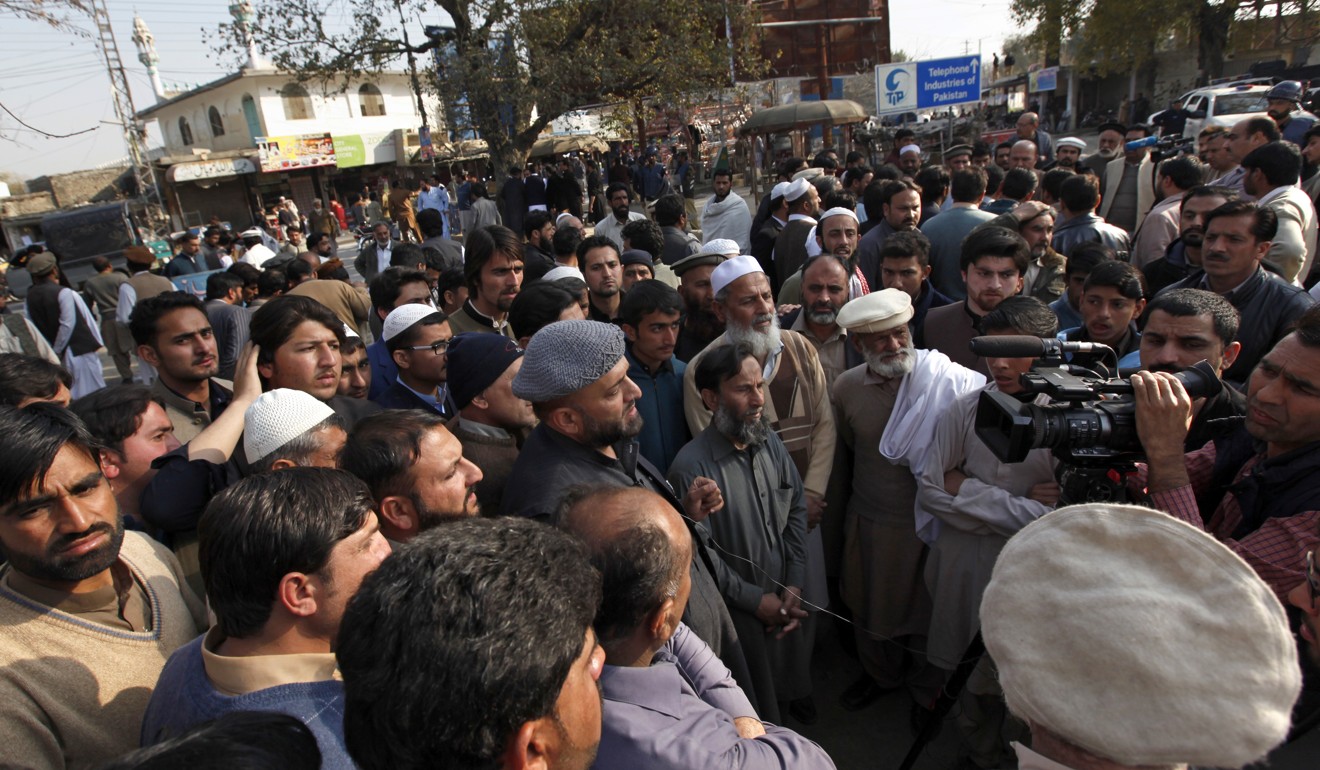 A political party founded in Qadri's honour has made blasphemy its central issue in the run-up to a general election later this year.
The party last year forced the government to retract within a day a change in electoral laws that it deemed blasphemous.
Party supporters also blocked the main road into Islamabad for nearly three weeks last year in a protest against a law minister they accused of blasphemy.
The government eventually gave in, agreeing to an army-brokered deal that included the resignation of the minister.
Khan's younger brother, Aimal Khan, told reporters he was not happy about the acquittals and his family would decide whether to challenge the court decision.
Khan's family say they have been threatened since his death and his two sisters have had to drop out of school while police guard his grave.