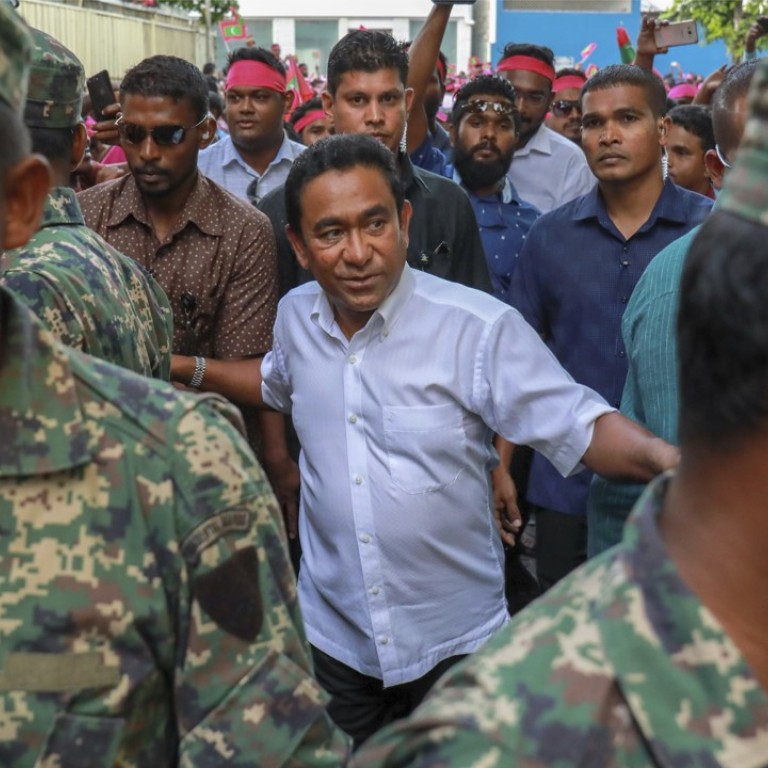 Maldives court suspends opposition MPS as president seeks to extend state of emergency
The Maldives' top court has suspended 12 pro-opposition legislators, emboldening President Abdulla Yameen, who on Monday sought to extend a state of emergency by a month.
The Supreme Court decision reversed its original order to reinstate the MPs, who had defected from the ruling party, as parliament prepares to ratify the state of emergency declared by Yameen two weeks ago.
Yameen imposed the emergency on February 5 for 15 days to annul a Supreme Court ruling that quashed convictions against nine opposition leaders and ordered his government to free those held in prison. The state of emergency is to end on Tuesday.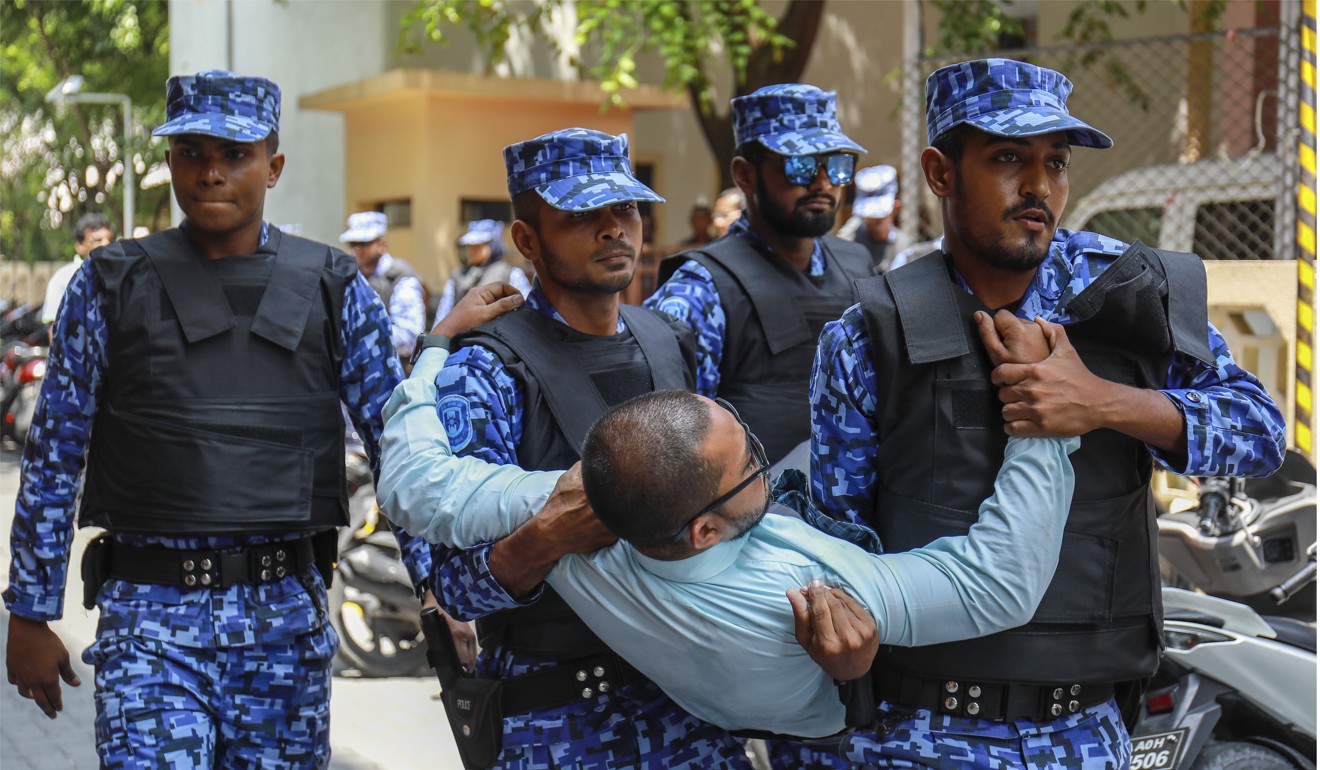 The court had ruled on February 1 that the 12 defectors be reinstalled as legislators, reducing the president's party to minority rule in the Indian Ocean archipelago.
But this latest backflip  by the Supreme Court - reversing a February 1 ruling that the 12 defectors should be reinstalled as legislators - restores Yameen's majority in the 85-member legislature.
There may still be roadblocks ahead, however; Deputy Parliamentary Secretary General Fathmath Niusha was told a quorum of at least 43 out of the 85 members of parliament was required to win a vote.
No opposition MPs showed up for Monday's session, leaving only 39 present from the ruling party. Another vote will be held on Tuesday. 
Yameen's office said he wanted the state of emergency extended by a further month "as the threat to national security has not diminished and the constitutional crisis has not been resolved".
It gives wide powers to security forces to arrest and detain suspects.
Under the emergency, Yameen's administration has arrested the chief justice, another Supreme Court judge and former president Maumoon Abdul Gayoom on allegations of attempting to overthrow the government.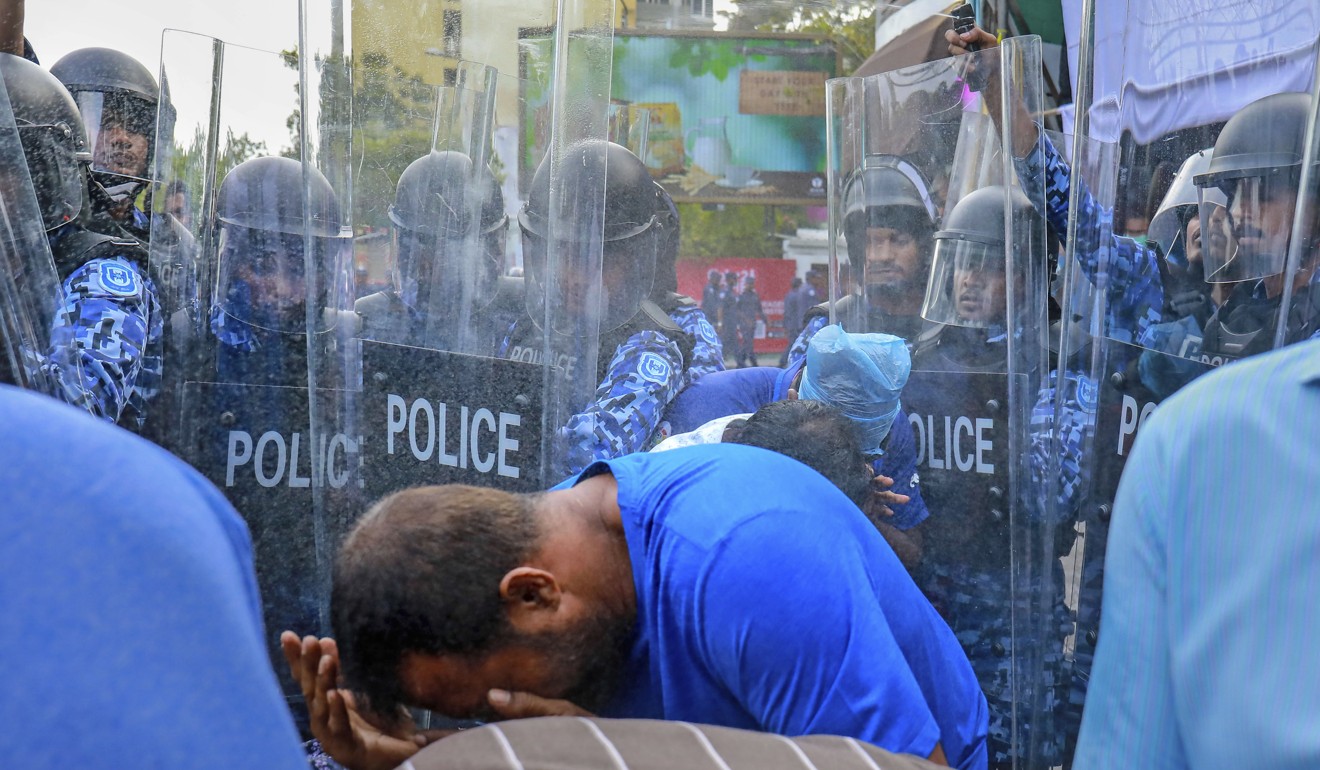 The three-judge bench said on Sunday night that it was suspending the February 1 order to reinstate the politicians following an appeal by the attorney general - its second U-turn since their arrest.
Earlier this month the remaining judges of the court reversed their earlier order to release nine political prisoners, including Yameen's main rival, Mohamed Nasheed.
That ruling threw the popular holiday islands into turmoil as Yameen cracked down on his opponents. 
Ruling and opposition party leaders clashed over whether parliament's approval is required under the constitution to extend the state of emergency.
"If the opposition wants to annul this declaration, they have to go to the parliament and ask for a vote," ruling party group leader in parliament Ahmed Nihan said. 
"The... emergency does not become void because parliament does not approve it."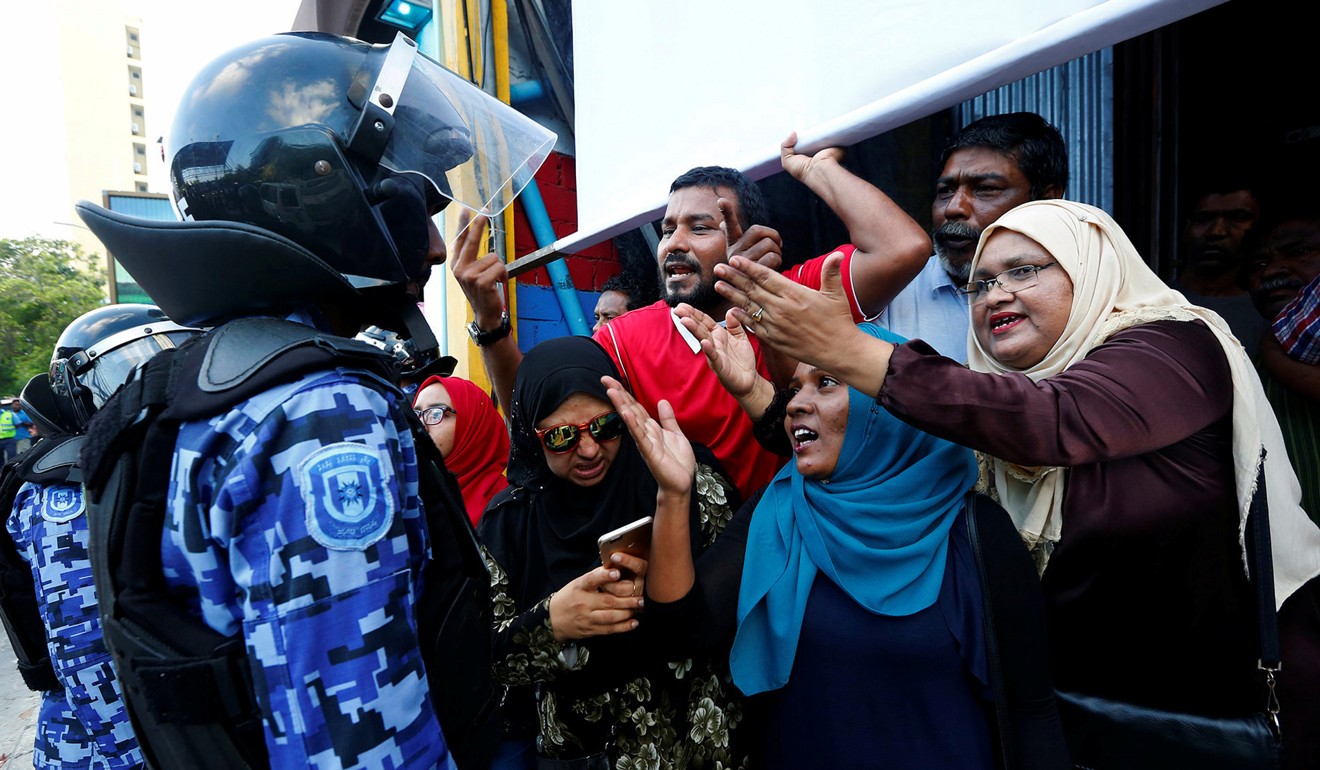 Ibrahim Mohamed Solih, opposition parliamentary group leader said the constitution "clearly states" parliament's indispensable role in extending an emergency.
"If this is not approved [by parliament], it is going to be invalid. Once the emergency becomes void everything done under that state of emergency also will be void and invalid."
Though Yameen has ignored the court rulings, he has stopped short of saying he will not obey them. He has fired two police chiefs who said they would uphold the court verdict, however,and continues to jail opposition members.
Yameen has faced international censure over his refusal to abide by the top court's rulings and his declaration of a state of emergency, described by the UN human rights chief as "an all-out assault on democracy".
The unrest has dented the Maldives' image as a popular holiday destination, with China, India, the United States and Britain issuing travel warnings after Yameen imposed the emergency. 
The nation's top earner is tourism, with honeymooners drawn by its pristine islands and crystal-clear blue waters.