India
Get more with myNEWS
A personalised news feed of stories that matter to you
Learn more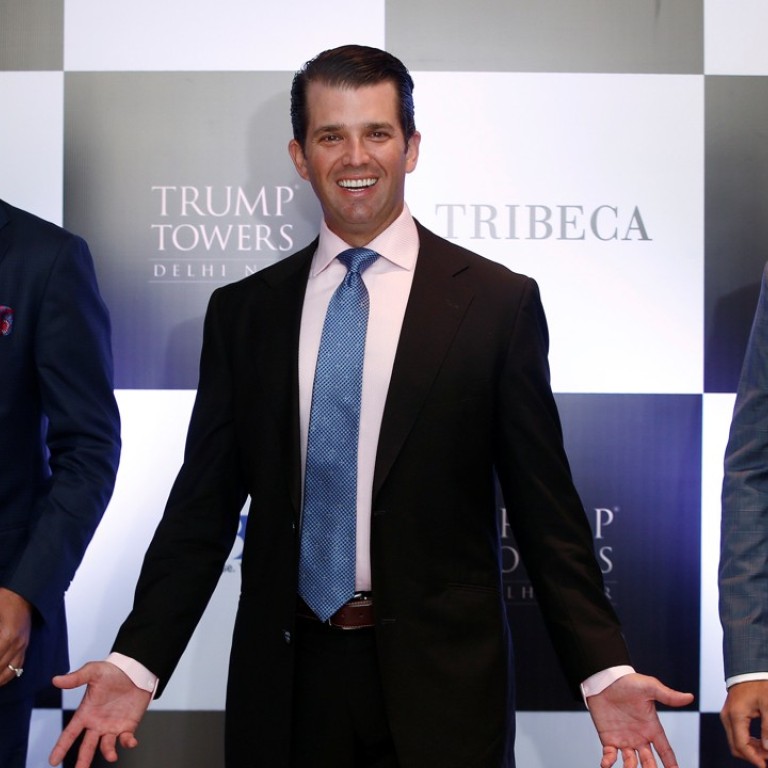 'Trump is here. Are you invited?' US president's son in India to sell luxury flats
Later in the week, Trump's son is expected to make a speech about Indo-Pacific relations at a New Delhi business summit, sharing the stage with Prime Minister Narendra Modi
The eldest son of US President Donald Trump has arrived in India to help sell luxury flats and lavish attention on wealthy Indians who have already bought units in Trump-branded developments.
Donald Trump Jnr posed for photos Tuesday morning with Indian developers, who are building the complexes in four cities.
Later in the week, he is expected to make a speech about Indo-Pacific relations at a New Delhi business summit, sharing the stage with Prime Minister Narendra Modi.
The Trump Organisation has licensing agreements with all its Indian business partners, who build the properties and acquire the Trump name in exchange for a fee.
The organisation has five projects in India, making it the brand's largest market outside the United States.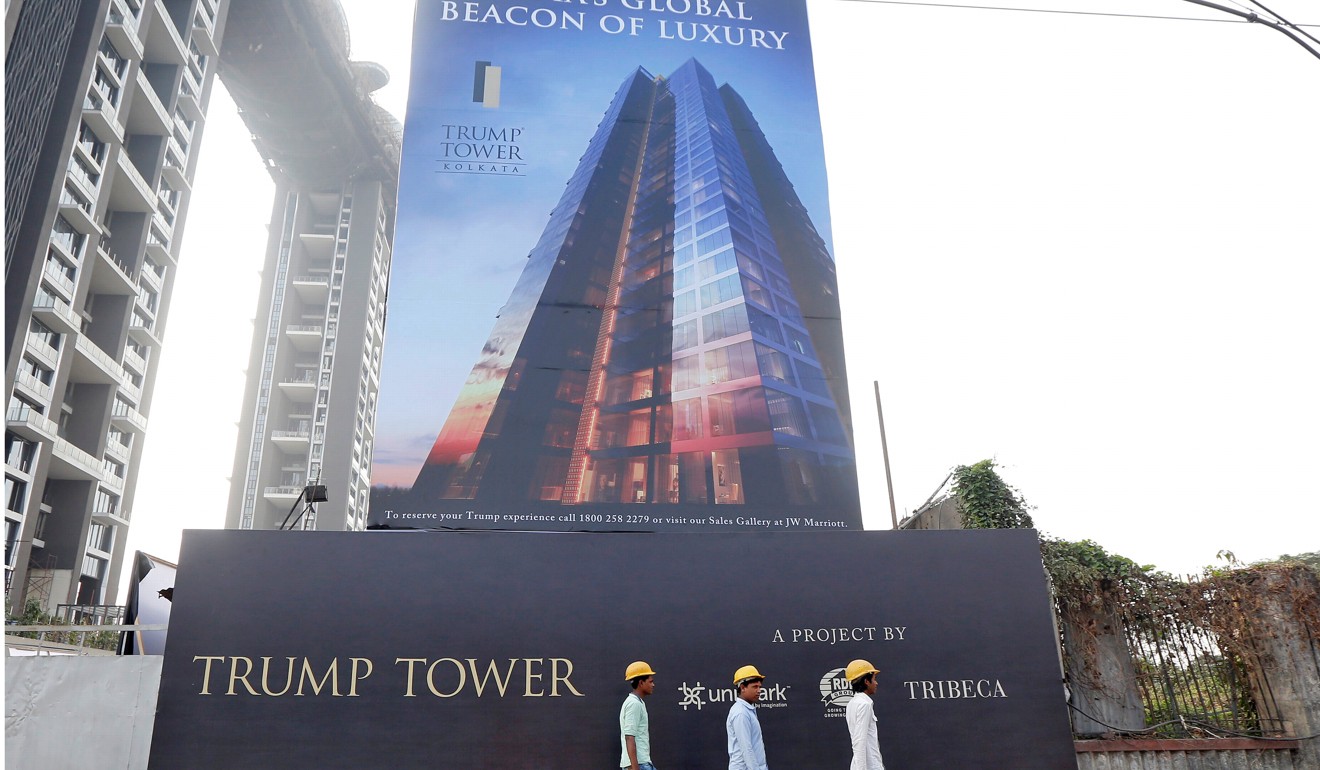 A luxury complex is already open in the central city of Pune, with other developments in varying stages of construction in the coastal cities of Mumbai and Kolkata, and two in a chrome-and-glass New Delhi suburb, Gurgaon.
A flat in the Trump Towers complex in Gurgaon runs between US$775,000 and US$1.5 million.
Trump's local partners have promised dinner with the US president's son to anyone who buys into the development of high-rise flats boasting floor-to-ceiling windows, state of the art amenities and a "lifestyle concierge".
At 2.5 million rupees (around US$39,000) just for the down payment on the smallest and cheapest flat, that is well beyond most Indians.
Nonetheless, the development has already clocked up sales worth nearly US$80 million, according to a statement released on Monday.
"Despite the sluggishness of the luxury residential market in Delhi NCR (National Capital Region) and in India, the project has smashed all sales records," said the statement.
Around 75 people have already stumped up and Indian developer Tribeca expects that number to increase to 100 before the promotion deadline expires on Thursday, a staff member said.
"The meeting is a token of gratitude to the clients for showing tremendous faith in the upcoming project," said the Tribeca employee.
Adverts in Indian newspapers on Monday promised prospective buyers their neighbours would include a "renowned industrialist", "art maestro" and "famous Indian cricketer" – although it was not clear whether this was based on the identity of the existing buyers.
"Trump is here. Are you invited?" read the full-page advert in Monday's Times of India.
Prospective buyers are promised an adjoining nine-hole golf course and access to a club that will include an indoor pool, spa and fitness centre.
According to media reports, the estimated cost of developing these projects is $1.5 billion.
The Trump family earned US$3 million in royalties in 2016 from ventures in India, according to a New York Times report.
Trump junior and his brother now head the company after their father stood down when he became president amid concerns over a conflict of interest.
Associated Press, Agence France-Presse
This article appeared in the South China Morning Post print edition as: Trump son helps sell luxury flats to Indians