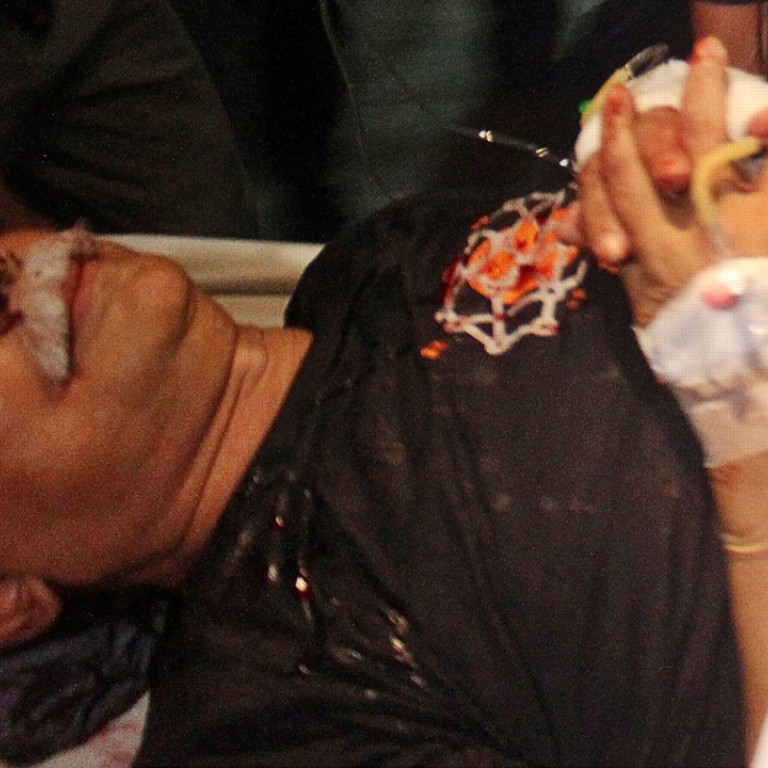 Top Bangladesh sci-fi writer stabbed in head at seminar because he's an 'enemy of Islam'
Zafar Iqbal, a top selling author and celebrity speaker, was rushed to hospital after the attack
Bangladeshi investigators said Sunday that a young man accused of stabbing a bestselling science fiction writer at a seminar had targeted him as "an enemy of Islam".
Saturday's attack on Zafar Iqbal in the northern city of Sylhet was just the latest in a series of stabbings of secular or atheist authors and bloggers in Muslim-majority Bangladesh.
Iqbal, a long-standing champion of free speech and secularism, remains in stable condition in hospital where he is being treated for stab wounds to his head.
Police detained 21-year-old Faizul Hasan, a former Islamic seminary student, and were investigating any ties to radical groups.
Colonel Ali Haider Azad Ahmed from the Rapid Action Battalion police unit said Hasan told investigators it was "his duty as a Muslim to resist those who work against Islam".
"He has said Dr Zafar Iqbal was an enemy of Islam," Ahmed said.
Police said Hasan, whose father was a teacher at an Islamic seminary, may have had links to extremists blamed for attacks on secular and atheist writers in the last four years.
Suspected Islamist radicals have killed around a dozen such writers and bloggers, including an American atheist blogger of Bangladeshi origin.
Police have blamed home-grown Islamist extremist group Ansarullah Bangla Team – also known as Ansar al Islam and linked to al-Qaeda in the Indian Subcontinent – for most of the attacks.
Bangladesh's government has provided security for top secular writers and activists since Islamist extremists named them in several lists of targets.
Iqbal, 64, is a bestselling author and celebrity speaker who regularly appears at campuses nationwide. The US-trained professor teaches at a state university in Sylhet.
He was rushed to hospital in the city and later flown to a military hospital in Dhaka.
The attack was swiftly condemned by protesters in Dhaka and Sylhet, who staged torchlit marches demanding justice, as well as by Prime Minister Sheikh Hasina.
In recent years Iqbal had supported the execution of top Islamist party leaders – key opponents of Hasina – for their part in war crimes in the early 1970s, despite allegations the prime minister was crushing dissent.
Bangladesh has been waging a war against extremists in the wake of numerous attacks by radical groups in recent years.
In July 2016 militants stormed a Dhaka cafe and massacred 22 hostages, including 18 foreigners, in an assault claimed by Islamic State.
This article appeared in the South China Morning Post print edition as: Sci-fi writer stabbed 'for being enemy of Islam'