Pakistan
Get more with myNEWS
A personalised news feed of stories that matter to you
Learn more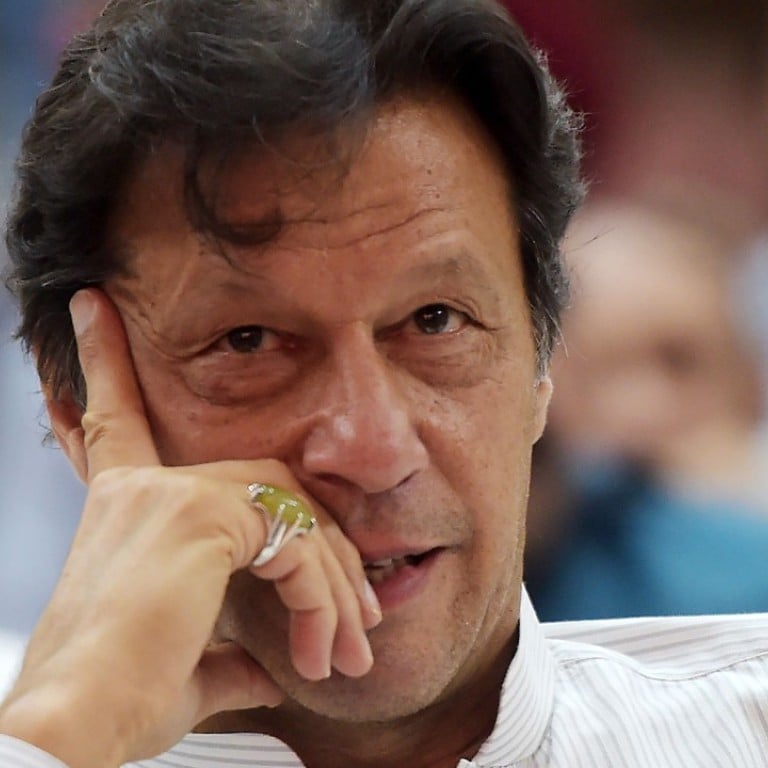 Pakistan cricket hero Imran Khan on path to be next PM as military denies meddling
Political 'turncoats' boost Imran Khan's prospects in the Pakistan general election on July 25 as army denies it was rigging the poll
Makhdum Khusro Bakhtyar, a Pakistani landowner and politician, recently switched to his third party in a decade.
That is unlikely to prevent him retaining his seat in parliament this month, thanks to loyalty to a family name that has held sway over politics in this part of central Pakistan for generations.
"We've lived here for eight centuries," said Bakhtyar, who will contest the seat under the banner of ex-cricket hero Imran Khan's opposition party, after abandoning the outgoing ruling party of ousted former prime minister Nawaz Sharif.
"If you live in an area for that long, you tend to develop social and political capital," he said at his marble-floored mansion, nestled among the rolling mango plantations of Mianwali Qureshian, a village in southern Punjab.
Such outsize influence, enjoyed by dozens of aristocratic families in rural parts of Punjab province thanks to centuries of rigid social, tribal or religious tradition, is key to Khan's strategy for winning Pakistan's July 25 general election.
Entrenched local power brokers, who include feudal lords, tribal chiefs, clan elders and spiritual leaders and are known in Pakistan as "electables", hold about a quarter of Punjab's 141 elected parliamentary seats.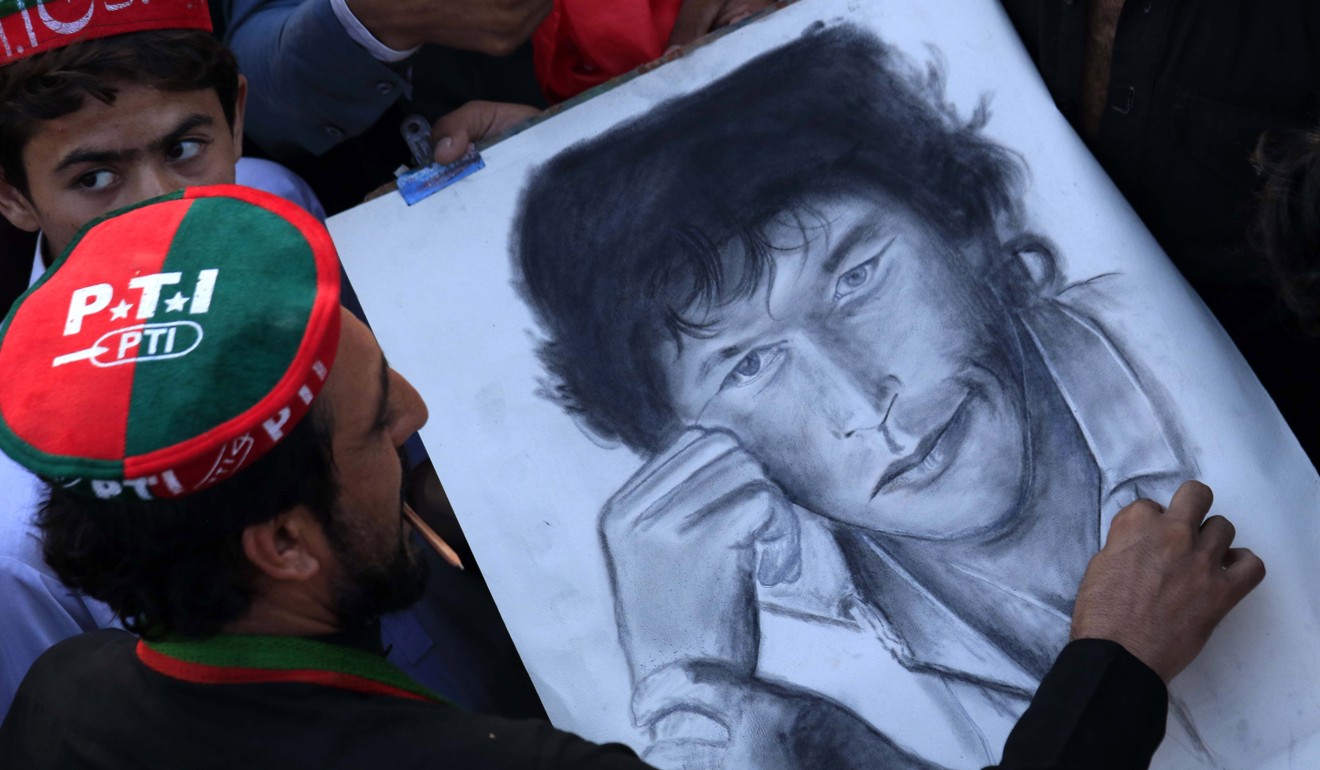 Punjab, long the Sharif family's electoral power base, in turn accounts for more than half the 272 elected seats in the National Assembly, making it the key election battleground.
Khan has previously said he believes that winning over the province's electables can weaken the Sharifs' grip on Punjab and open up a path to power for him.
So far at least 21 Punjab lawmakers from Sharif's Pakistan Muslim League-Nawaz (PML-N) have defected to Khan's Pakistan Tehreek-e-Insaf (PTI), or Movement for Justice party, suggesting the strategy is bearing fruit.
With polls also showing the PTI gaining ground, Khan is increasingly being tipped by analysts to be the next prime minister.
But the embrace of "turncoat" politicians from traditional elites risks damaging his image as the candidate of change.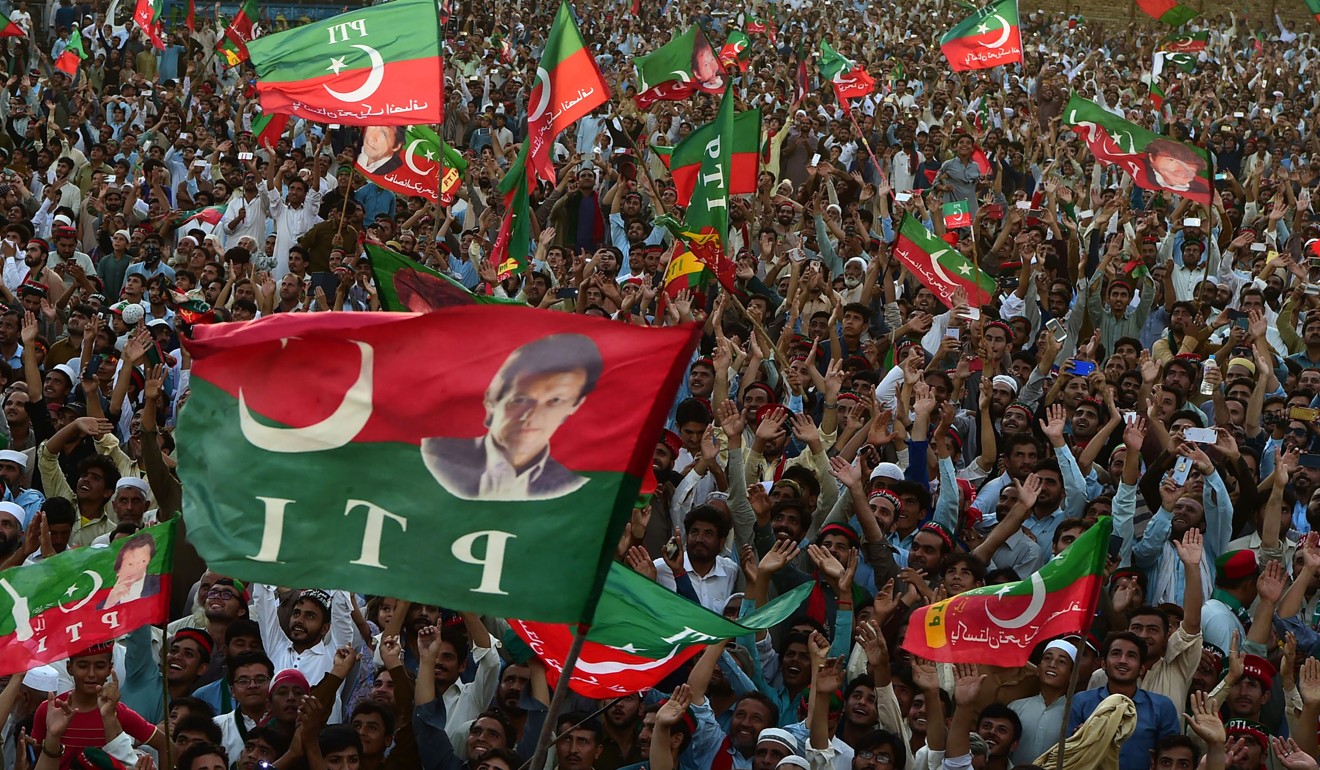 Khan wooed the electables bloc at the last election, but by his own admission they flirted with him before opting for Sharif's PML-N once it swept to power in 2013.
Shah Mehmood Qureshi, deputy-chairman of PTI, said the party has become "pragmatic" after the 2013 poll, in which it fielded ideological candidates who did not know the "art of contesting elections".
"We need numbers (in parliament)," Qureshi said when asked about the party's pursuit of electables. "Unless we have numbers, how do we implement the agenda for change?"
Khan, a former Pakistan cricket captain, founded PTI in 1996, but has only recently broken through as a credible contender for power.
Sharif, who has clashed with the military before he was ousted from power by the Supreme Court last year, alleges members of the military's intelligence agency have been leaning on his lawmakers to switch sides and usher Khan to power.
Several politicians from prominent south Punjab families said that people they believed were intelligence agents have threatened them with corruption cases if they did not abandon PML-N.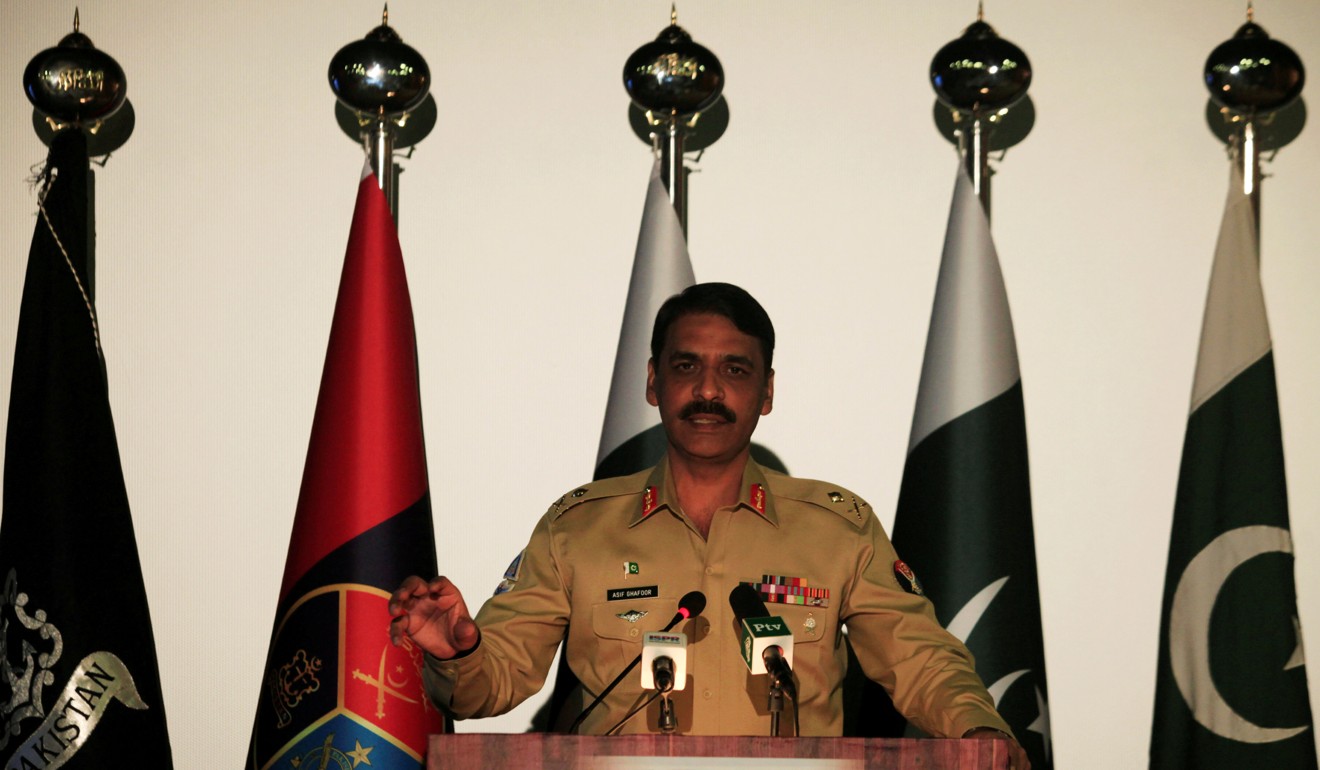 Pakistan's army said on Tuesday it will deploy about 371,000 troops to ensure a "fair and free" election, denying it was rigging the poll to tip the scales in favour of Khan.
"We don't have a political party. We don't have a loyalty," Military spokesman Major General Asif Ghafoor said.
Khan has also dismissed suggestions he was colluding with the generals.
Critics scorn electables as opportunists who switch allegiance depending on which way the electoral winds are blowing, and accuse them of selling their loyalty to maintain access to resources.
"This happens in almost every election," said Suhail Warraich, editor of Urdu-language Daily Jang newspaper.
"But the tilt is more obvious (as it appears) PML-N will not be allowed to come to power and definitely PTI is the favourite of our establishment," he added, referring to elements of the military, judiciary and civil service.
An anti-corruption crusader, Khan spent years on the fringes deriding the influence of powerful dynastic families as a symptom of a dishonest and venal political system. Now he defends his alliance with the electables as necessary.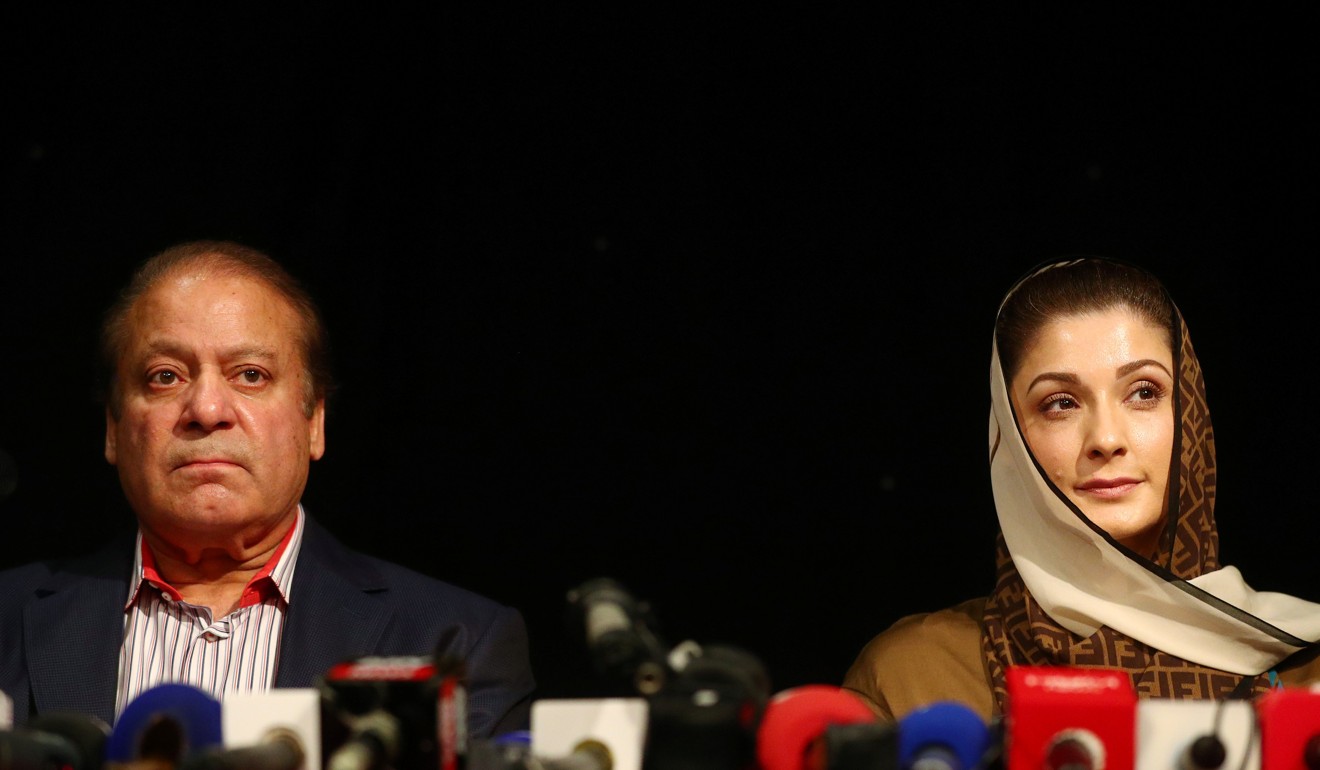 "I am fighting elections in Pakistan, not Europe," Khan told the English-language Dawn newspaper last week.
"You contest elections to win. You don't contest elections to be a good boy. I want to win."
Meanwhile, the party of slain former prime minister Benazir Bhutto on Wednesday decried what it called "pre-poll rigging", saying the reopening of a criminal case against its co-chairman was politically motivated.
A federal investigation agency this week summoned Pakistan Peoples Party (PPP) co-chairman Asif Ali Zardari for questioning in a money laundering case allegedly involving 35 billion rupees (US$350 million).
Zardari is the widower of two-time prime minister Bhutto, who died in a 2007 suicide attack while campaigning.
The PPP decried the money laundering investigation as political, saying the case was three years old.
The PPP also said men identifying themselves as military officers had pressured some of their candidates to switch affiliation to a "King's party", a common euphemism for one favoured by the powerful military.
The accusations echo those made by former prime minister Sharif, who was convicted of corruption last week. He has said elements of the military are trying to deny his PML-N party a second term in office.
Sharif is expected to be arrested when he returns to Pakistan on Friday to face his seven-year sentence.
This article appeared in the South China Morning Post print edition as: 'turncoats' switch to Imran Khan for polls