Pakistan
Get more with myNEWS
A personalised news feed of stories that matter to you
Learn more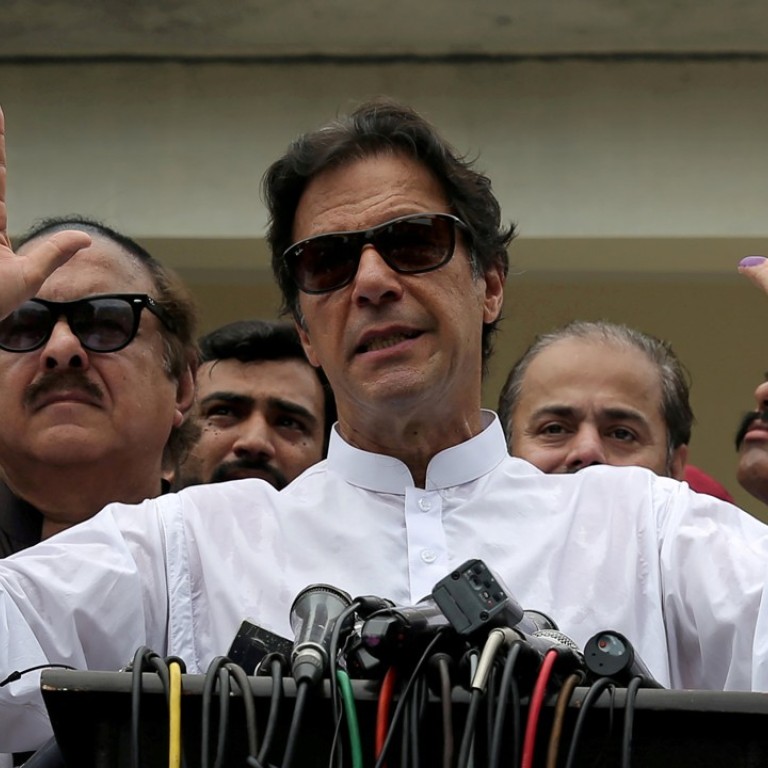 IMF warns Pakistan of risks of working with China
Chief economist Maurice Obstfeld says the debt-ridden country should carefully examine its dealings with China as it heads for another bailout
Pakistan has been warned not to underestimate the economic risks from its China-funded building projects as the International Monetary Fund's chief economist urged it to carefully examine its relationship with Beijing.
Maurice Obstfeld on Tuesday told the annual meeting of the IMF that there were "both benefits and risks" to Pakistan's cooperation with China.
Speaking in Bali, Obstfeld said the country needed substantial improvements to its infrastructure and China could help in this regard, but "the design of the projects, and the governance of the projects must be sound" to avoid excessive debt or financial instability.
On Monday, Pakistan's finance minister said the country would seek an IMF bailout to stabilise its teetering economy and replenish its dwindling foreign exchange reserves.
The IMF said it had yet to receive a formal request from Islamabad, but added: "Once we receive a formal request, the IMF will consider it as it does for other members of the IMF."
Prime Minister Imran Khan, who took office almost two months ago, had been exploring alternatives, including a US$2 billion loan from China, to avoid a second IMF bailout in five years.
The Pakistani government has also told Beijing it wants to reconsider some of the projects it signed up to under the US$62 billion China-Pakistan Economic Corridor.
The infrastructure scheme has increased Pakistan's debt burden and before his election victory Khan strongly criticised the handling of some Chinese investments.
Pakistan's foreign currency reserves dropped to US$8.4 billion in late September, barely enough for current debt payments. The new government blames the previous administration for the country's economic woes.
It is unclear how much Pakistan will seek to borrow, but the Financial Times and other media outlets have reported that at least US$8 billion is needed to tackle the current crisis.
The value of Chinese loans given to Pakistan over the last 13 months is close to the US$6.2 billion the IMF lent it during the last bailout, according to a Bloomberg report in August.
The size of Pakistan's debts to China has prompted concern from US Secretary of State Mike Pompeo, who told CNBC that he would be watching to see whether Khan's government used IMF funds to pay off Chinese loans.
However, in a newspaper article, the country's former ambassador to the World Trade Organisation Manzoor Ahmad said China only accounted for 10 per cent or so of Pakistan's loan repayments.
Writing in Pakistan's Express Tribune newspaper on Monday, he argued that the crisis facing Pakistan "has more to do with the incumbent governments postponing many fiscal decisions near the end of their tenures but still going on a spending spree to get more votes in next elections".
This article appeared in the South China Morning Post print edition as: Pakistan told of risks in working with China