Bhutan
Get more with myNEWS
A personalised news feed of stories that matter to you
Learn more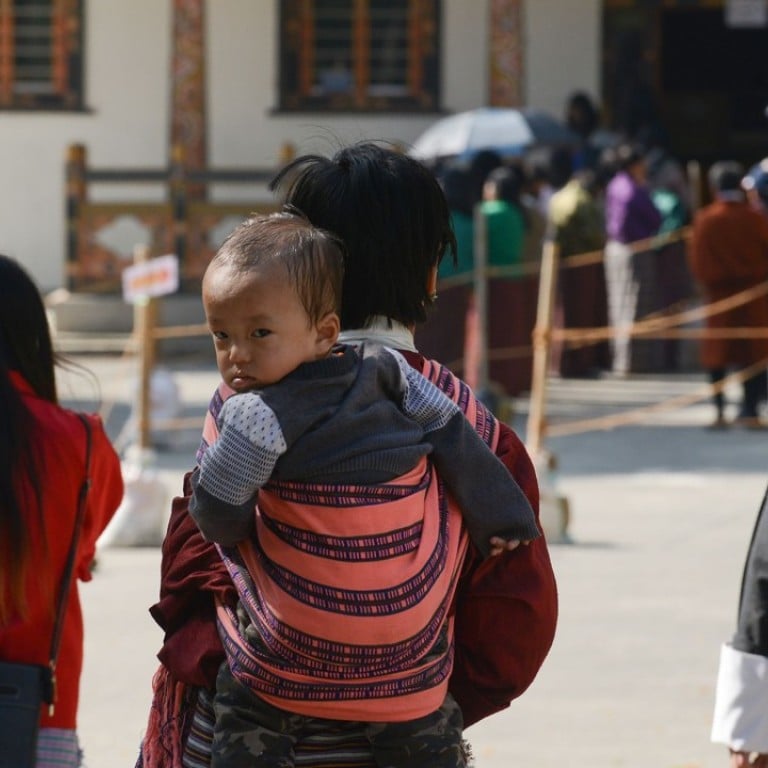 Famously happy Bhutan goes to the polls to pick new government
The tiny Himalayan kingdom looks set to elect untested party only registered in 2013
Bhutan is set to get a new ruling party as the tiny Himalayan kingdom holds a run-off vote on Thursday.
The country of 800,000 people, famed for its Gross National Happiness index, is holding only its third democratic election since the ending of the absolute monarchy in 2008.
Bhutan's helter-skelter politics could see a spectacular entry into government of a party only registered in 2013.
Druk Nyamrup Tshogpa narrowly led the first round of voting on September 15 with 92,722 votes just ahead of the Druk Phuensum Tshogpa, which won Bhutan's first election in 2008, on 90,020.
Harvard-educated prime minister Tshering Tobgay conceded defeat after his ruling party slumped to third place.
The DNT got more votes but the rival DPT led in more constituencies and both have been seeking to woo the third of voters who backed other parties in the first round.
The rivals have vowed to bolster the economy and health system and improve government transparency. Corruption, rural poverty, youth unemployment and criminal gangs are problems for the "Land of the Thunder Dragon."
The DPT has said it will make "Bhutan's economy self reliant by 2025" while DNT has used the slogan of "Narrowing the gap" with richer countries.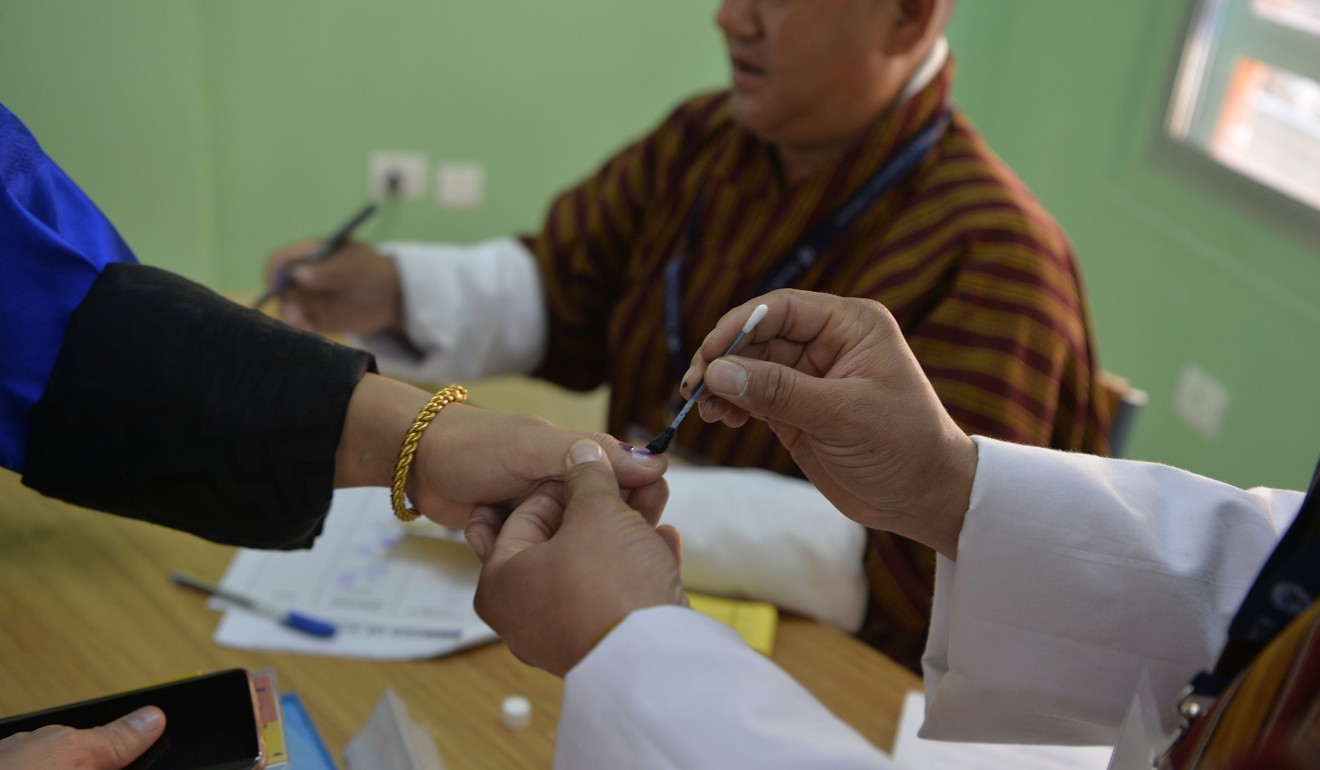 Bhutan has tried to shield itself from the downsides of globalisation, striving for "Gross National Happiness" over GDP growth, maintaining a carbon-negative economy and keeping tourist numbers down with a daily fee of US$250 per visitor.
Television was banned until 1999 when the country also got its first internet network.
Bhutan is also fiercely proud of its independence, having diplomatic relations with barely 50 countries.
India is unhappy about China's growing influence in Bhutan.
During the last election campaign in 2013, fearing that Bhutan was coming too close to rival China, India abruptly withdrew subsidies for kerosene and cooking gas imports, in what was seen as an attempt to coerce a change of government.
Last year India and China became embroiled in a military stand-off over the Doklam plateau high in the Himalayas claimed by both China and Bhutan.
India has a military presence in Bhutan and stepped in to prevent Chinese border guards from building a road there. China accused Indian troops of trespassing on its soil.