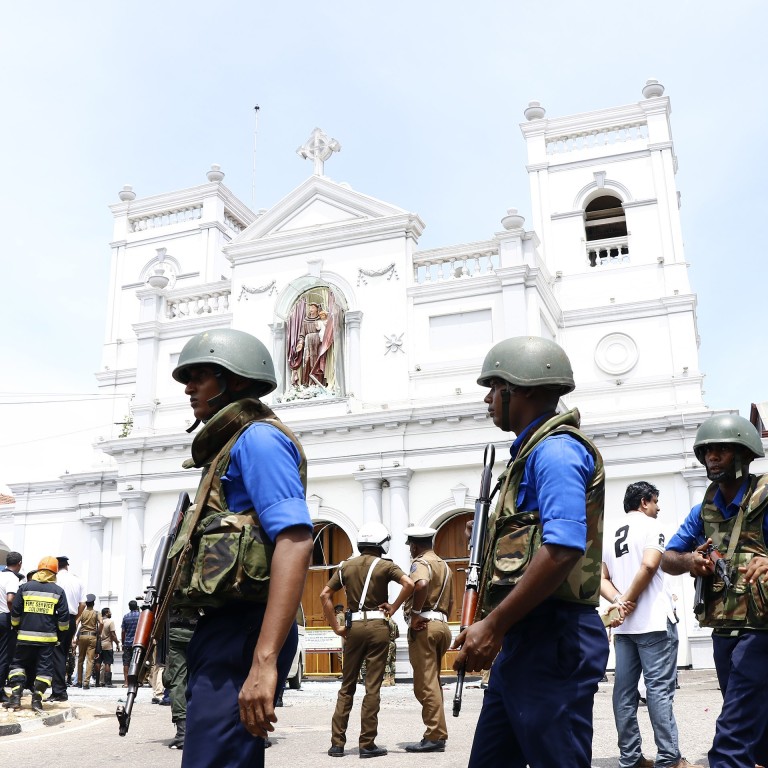 Sri Lanka bombings: eight arrests after eight explosions kill 207, injure hundreds in bloody Easter Sunday attacks
Eighth blast said to be a suicide bombing in a home that was being searched by police
Sri Lanka's most senior Catholic figure called on the government to find the attackers and 'punish them mercilessly'
Sri Lanka was locked down under a nationwide curfew yesterday as authorities launched a massive security operation following a wave of coordinated bombings at churches and hotels that left more than 200 people dead and ­hundreds ­injured.
Prime Minister Ranil Wickremesinghe condemned the attacks – which also killed dozens of ­foreigners, including two ­mainland Chinese.
His government shut down social media networks in an attempt to clamp down on the spread of misinformation, while some officials admitted they had no idea who was behind the ­devastation – the worst the country had seen since the civil war that ended in 2009.
The first six explosions were reported within a short period in the morning just as churches were beginning their Easter Sunday services and hotel guests ate breakfast.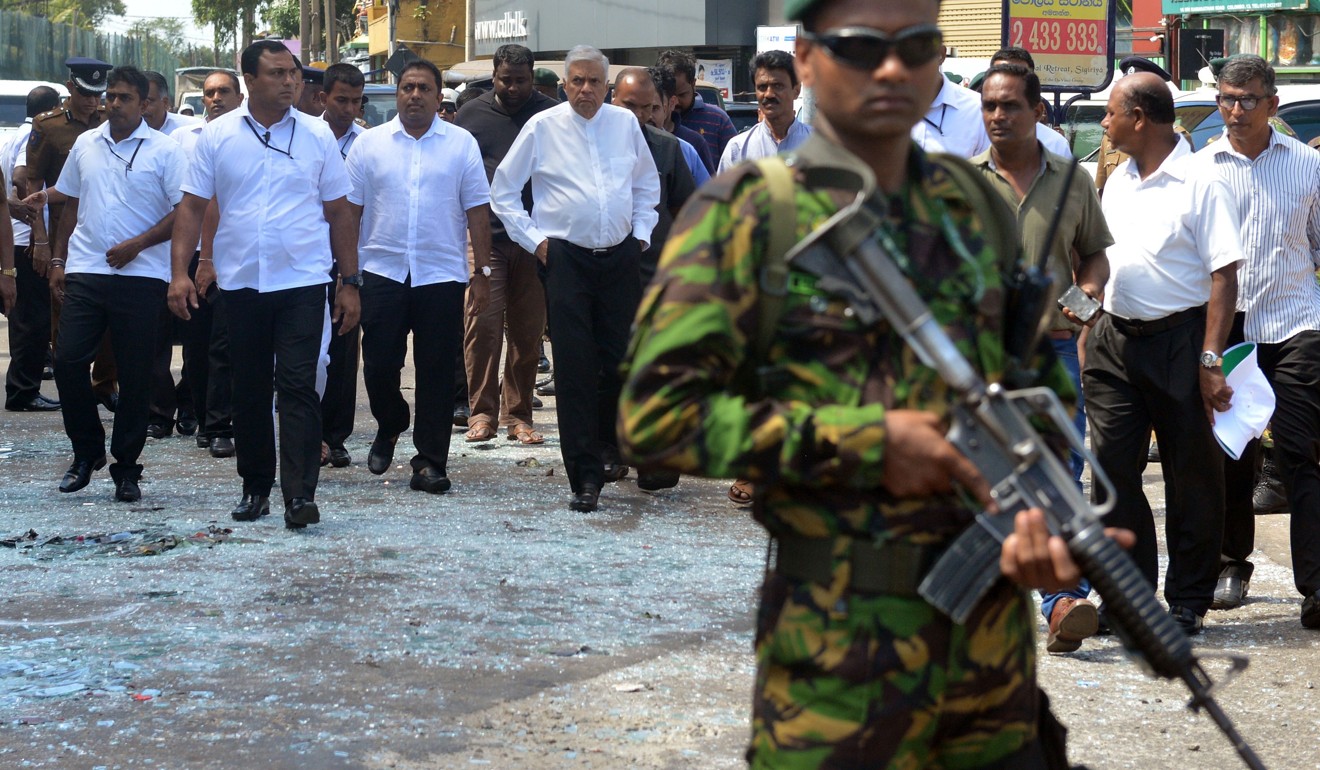 They were followed by two blasts about two hours later – one near a zoo and another in suburban Colombo.
One of the initial explosions in the capital Colombo was at St ­Anthony's Shrine, a Catholic church in ­Kochchikade – a popular tourist spot.
Police spokesman Ruwan Gunasekera said the death toll was at least 207, with more than 450 people wounded. Eight people had been arrested.
Ravinatha Aryasinha, secretary to the foreign ministry, told reporters there were 27 bodies of suspected foreign nationals in the Colombo National Hospital.
Hospital sources said British, Dutch and American citizens had been killed, with Britons and­ Japanese also injured. Beijing media reported two Chinese citizens were among the dead.
Sri Lanka's Minister of Economic Reforms and Public Distribution, Harsha de Silva, said he had been to two of the attacked hotels and was at the scene at St Anthony's, where he described "horrible scenes".
"I saw many body parts strewn all over," he tweeted, adding that there were "many casualties including foreigners".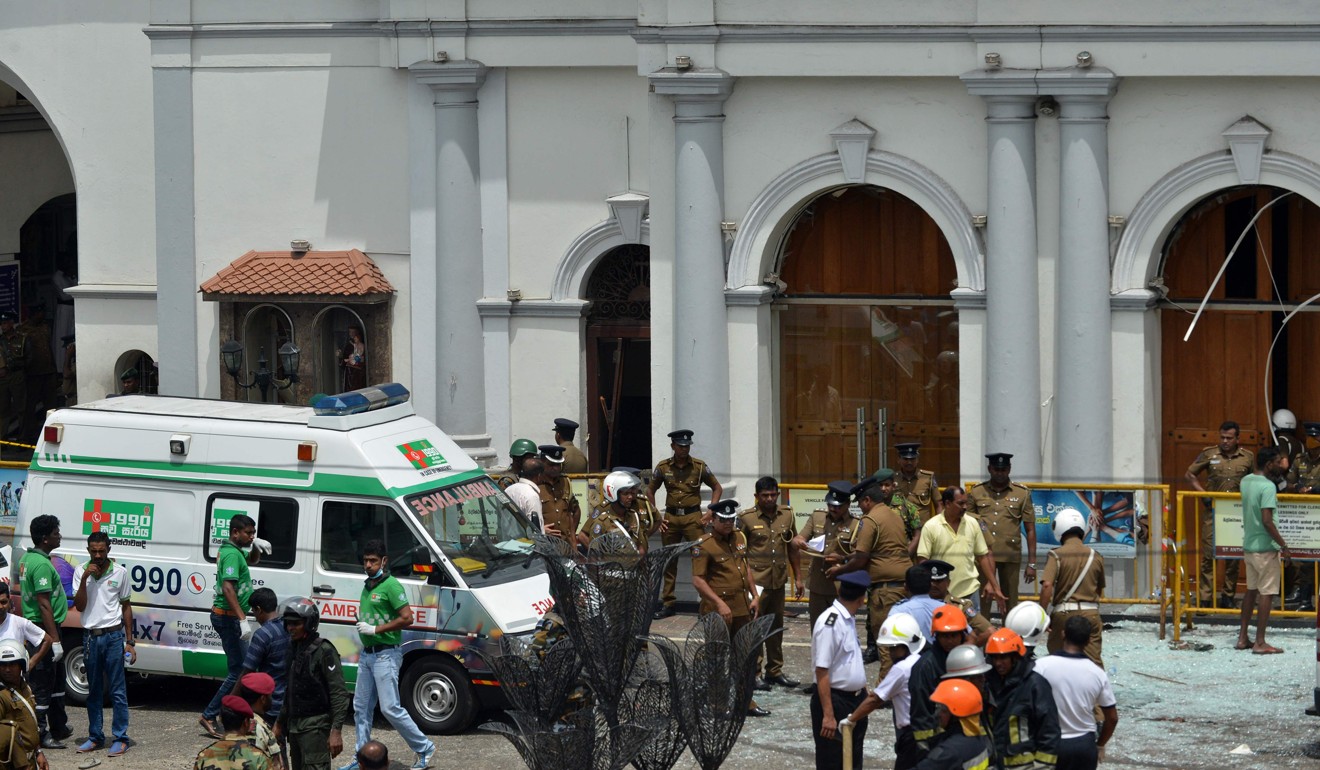 There were no immediate claims of responsibility for the blasts, but documents seen by AFP show that Sri Lanka's police chief Pujuth Jayasundara issued an intelligence alert to top officers 10 days ago, warning that suicide bombers planned to hit "prominent churches".
"A foreign intelligence agency has reported that the NTJ [National Thowheeth Jama'ath] is planning to carry out suicide attacks targeting prominent churches as well as the Indian high commission in Colombo," the alert said. The NTJ is a radical Muslim group in Sri Lanka that was linked last year to the vandalisation of Buddhist statues.
The first blast was reported at St Anthony's, followed by a ­second deadly explosion at St ­Sebastian's in Negombo.
Witnesses at St Anthony's saw bodies lying on the floor, some draped with scarves and clothes.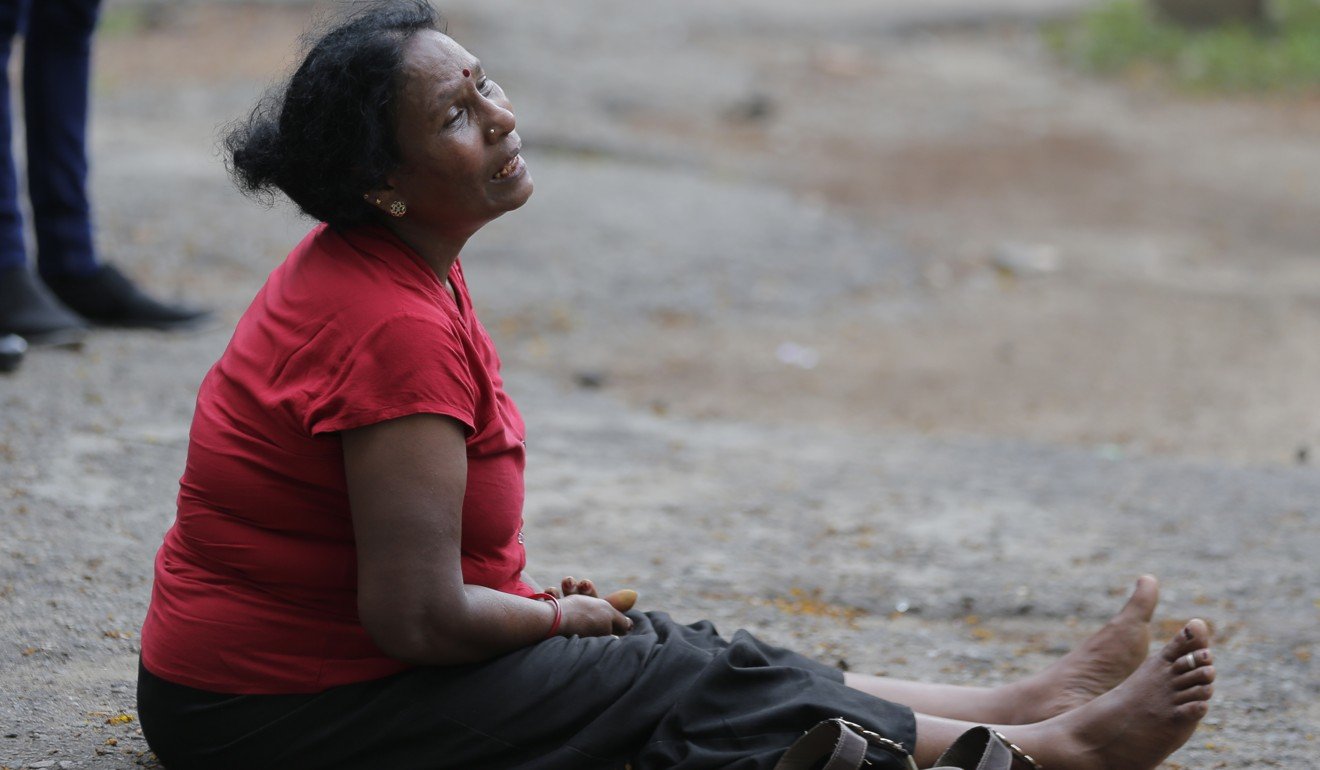 Much of the church roof was blown out in the explosion, with roof tiles, glass and splintered wood littering the floor along with pools of blood. N. A. Sumanapala was at his shop near the church when the blast happened. "I ran inside to help. The priest came out and he was covered in blood," he said.
Soon after, police confirmed a third church in the east-coast town of Batticaloa had been hit, along with three high-end hotels in the capital – the Cinnamon Grand, the Shangri-La and the Kingsbury.
Later in the afternoon, two died in a strike at the Tropical Inn hotel in the south of Colombo, while a police source said a ­suicide bomber killed three ­officers in the suburb of Dematagoda in the north of the capital.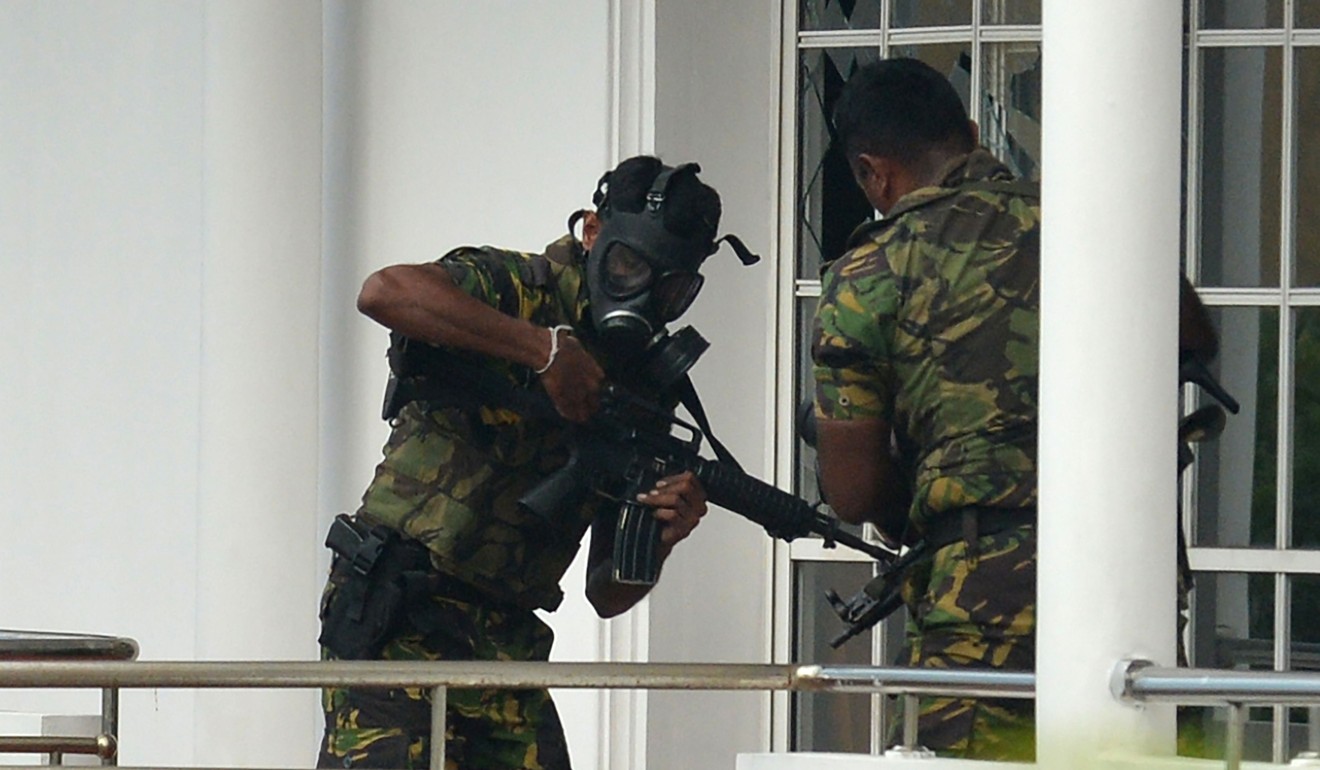 President Maithripala Sirisena said he was shocked by the explosions and appealed for calm.
On Twitter, Wickremesinghe – who visited St Anthony's Shrine late yesterday – wrote: "I strongly condemn the cowardly attacks on our people today. I call upon all Sri Lankans during this tragic time to remain united and strong."
The Catholic Archbishop of Colombo, Malcolm Ranjith, described those behind the attacks as "animals" and called on the ­authorities to "punish them ­mercilessly".
United States President Donald Trump tweeted his condolences on the "horrible terrorist attacks", and Pope Francis in his Easter address at the Vatican spoke of his "affectionate closeness with the Christian community, attacked while it was at prayer".
Embassies in Colombo warned their citizens to shelter in place, and Sri Lankan Airlines told customers to arrive at the airport four hours ahead of flights because of ramped-up security.
Agence France-Presse, Reuters, The Washington Post
This article appeared in the South China Morning Post print edition as: more than 200 killed in Sri Lanka Bombingsxplosions hit 2 churches in Sri Lanka on Easter Sunday