Pakistan
Get more with myNEWS
A personalised news feed of stories that matter to you
Learn more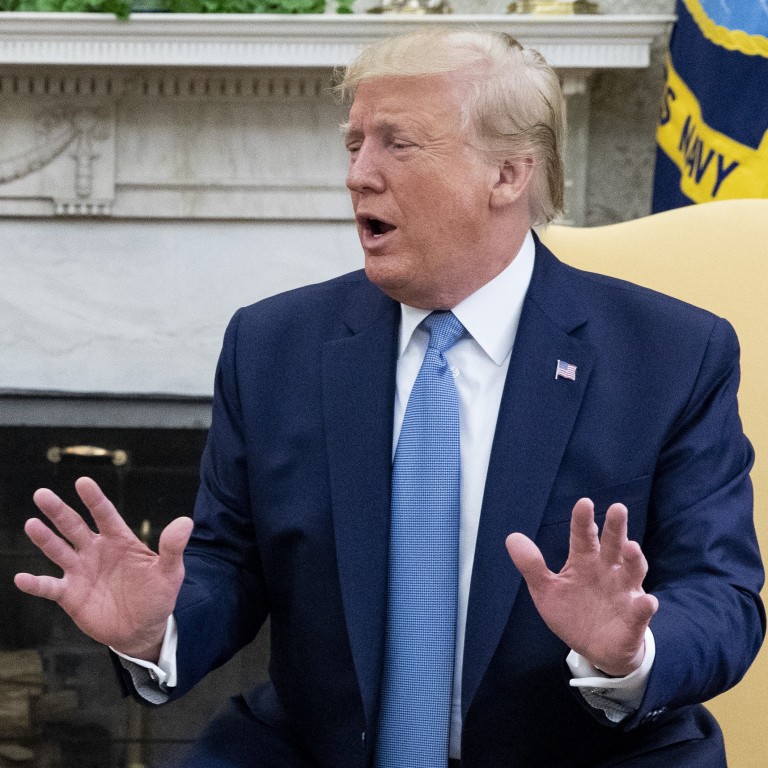 Donald Trump says Narendra Modi asked him to mediate on Kashmir. India denies making the request
US president also claimed he could end Afghanistan war in a week but does not want to 'kill millions of people'
He also suggested Pakistan could use its influence with the Taliban to help the US 'extricate' from Afghanistan
India on Tuesday denied that Prime Minister
Narendra Modi
asked US President
Donald Trump
to mediate the decades-long Kashmir conflict with Pakistan, emphasising that third-party involvement is unnecessary.
Trump made the claim on Monday while speaking from the Oval Office where he hosted
Pakistan's
Prime Minister Imran Khan.
The president said that, during a meeting in Japan last month, Modi had asked: "'Would you like to be a mediator, or arbitrator' [on Kashmir]?"
"If I can help, I would love to be a mediator," said the president, who prides himself on being a deal maker. "Right now there's just bombs all over the place. They say everywhere you go you have bombs and it's a terrible situation … If I can do anything to help that, let me know."
Trump's claim triggered a political storm in India, which has long bristled at any suggestion of third-party involvement in tackling Kashmir, a Muslim-majority region it considers as an integral part of the country.
Foreign Minister Subrahmanyam Jaishankar, who was part of the Indian delegation at the G20 meeting in Japan where Trump and Modi met, told agitated lawmakers that Modi did not seek any help from Trump over
Kashmir
.
"The US president made certain remarks to the effect he was ready to mediate if requested by India and Pakistan. I categorically assure the house that no such request has been made by the prime minister. I repeat, no such request was made," he told parliament.
Raveesh Kumar, India's foreign ministry spokesman, said: "It has been India's consistent position that all outstanding issues with Pakistan are discussed only bilaterally. Any engagement with Pakistan would require an end to cross-border terrorism."
India and Pakistan divided Muslim-majority Kashmir after their independence in 1947, but both claim the region in its entirety. An insurgency on the Indian side over the past three decades has left more than 70,000 dead, mainly civilians.
In February, a suicide bombing claimed by a Pakistan-based militant group killed 41 Indian troops in Indian-controlled Kashmir, prompting tit-for-tat air strikes between the two countries.
Some 70,000 people, mostly civilians, have died over the past 30 years in Indian-administered Kashmir, monitoring groups say. The fighting is between Indian soldiers – who number around 500,000 on the ground – and rebels wanting either independence or union with Pakistan.
"I honestly don't think Trump has the slightest idea of what he's talking about," said Shashi Tharoor, a senior politician from India's main opposition Congress party, on Twitter. "He has either not been briefed or not understood what Modi was saying or what India's position is on 3rd-party mediation."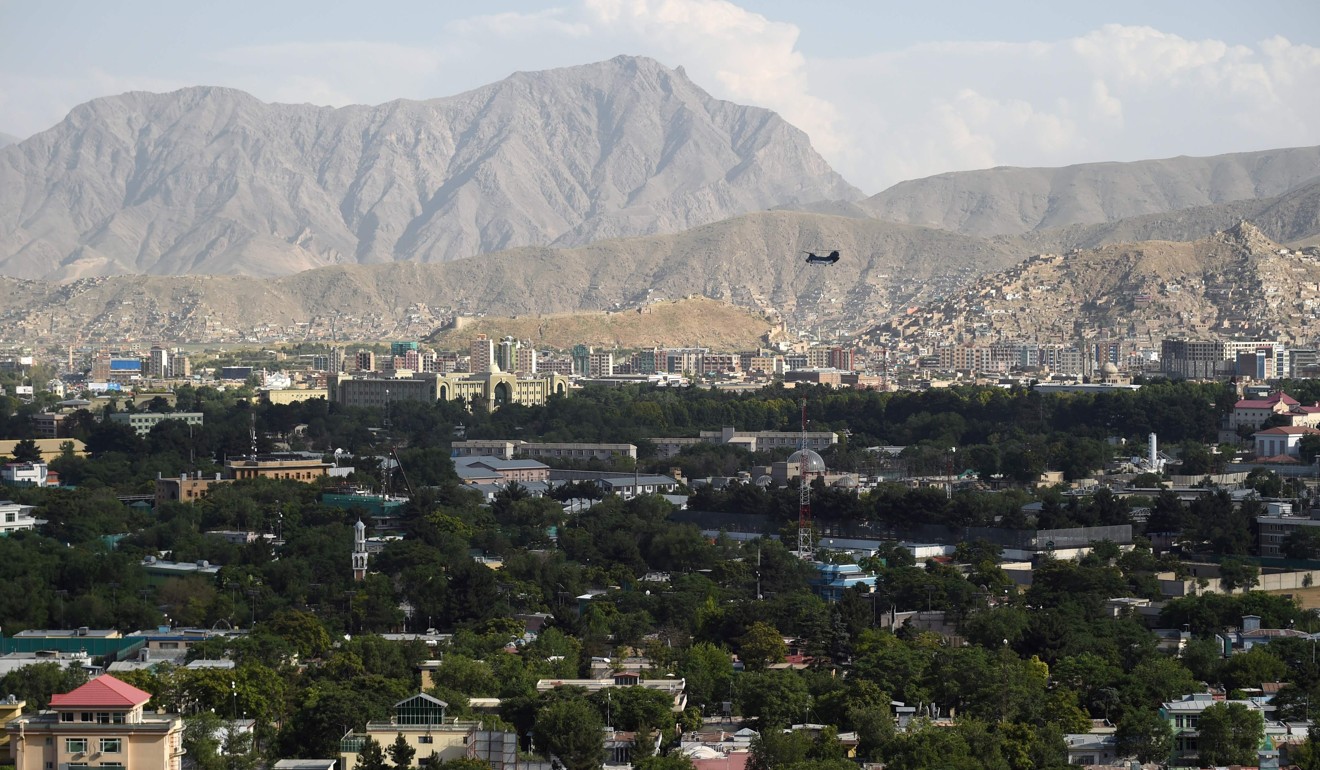 Soon after Trump's remarks, the US State Department said in a post on Twitter that it supported any dialogue between India and Pakistan, but that Kashmir was a matter for the two countries.
"While Kashmir is a bilateral issue for both parties to discuss, the Trump administration welcomes Pakistan and India sitting down and the United States stands ready to assist," it said.
The Democratic chairman of the US House of Representatives Foreign Affairs Committee, Eliot Engel, spoke to the Indian ambassador to say there was no change in the US position on Kashmir, the committee said on Twitter.
"Engel reiterated his support for the longstanding US position on the Kashmir dispute, saying he supported dialogue between India & Pakistan, but the dialogue's pace & scope can only be determined by India & Pakistan."
He also said that Pakistan must "dismantle the terrorist infrastructure" for any meaningful dialogue with India.
Pakistan's Khan and Kashmiri separatists welcomed US intervention.
"I can tell you right now Mr President you will have the prayers of over a billion people if you can mediate and resolve this issue," Khan said.
Kashmir separatist leader Mirwaiz Umar Farooq said he would support any effort to end the conflict in the region in which tens of thousands have been killed, and the people of Kashmir would welcome Trump's intervention.
It was by no means the first time Trump has offered to intervene in a seemingly intractable international dispute.
On Friday, Trump said he remained at the ready to help South Korea and Japan solve their lingering dispute over World War Two-era forced labour that has blighted their trade ties. In 2017, he offered to mediate territorial disputes in the
South China Sea
between China, Vietnam and other Asia-Pacific countries – a proposal that did not move forward.
During his meeting with Khan, Trump also said he could win the war in
Afghanistan
in a week, but that he does not want to kill millions of people and wipe Afghanistan "off the face of the Earth". He is trying to persuade Pakistan to help get a deal with the Taliban that would end America's longest war.
Afghanistan is high on Trump's agenda as his testy relationship with Khan may be improving. Trump suggested Pakistan could use its influence with the Taliban to help the US "extricate" from Afghanistan.
Pakistan, which is suffering economically, wants to reset relations with the US in hopes of securing more investment, trade and possibly a restoration of American aid that Trump cut.
Trump and Khan – a former sports star – are both unpredictable and their relationship has been rocky. Monday's visit was meant to resolve tensions and address complex problems facing both nations.
In recent years, relations between the US and Pakistan have resembled a yo-yo. They reached rock bottom under former President Barack Obama when the US carried out the raid on al-Qaeda leader Osama bin Laden's compound in Pakistan without giving Islamabad a heads-up. The relationship did not improve when Trump took office.
In November 2018, Trump tweeted: "We no longer pay Pakistan the $Billions because they would take our money and do nothing for us, Bin Laden being a prime example, Afghanistan being another."
That statement created a furore in Islamabad.
Khan, the former captain of the Pakistani cricket team who assumed office last fall, fired back. He tweeted that Pakistan has suffered 75,000 casualties and lost US$123 billion in the "US War on Terror" despite the fact no Pakistanis were involved in the September 11 attacks. He said the US has only provided a "minuscule" US$20 billion in aid.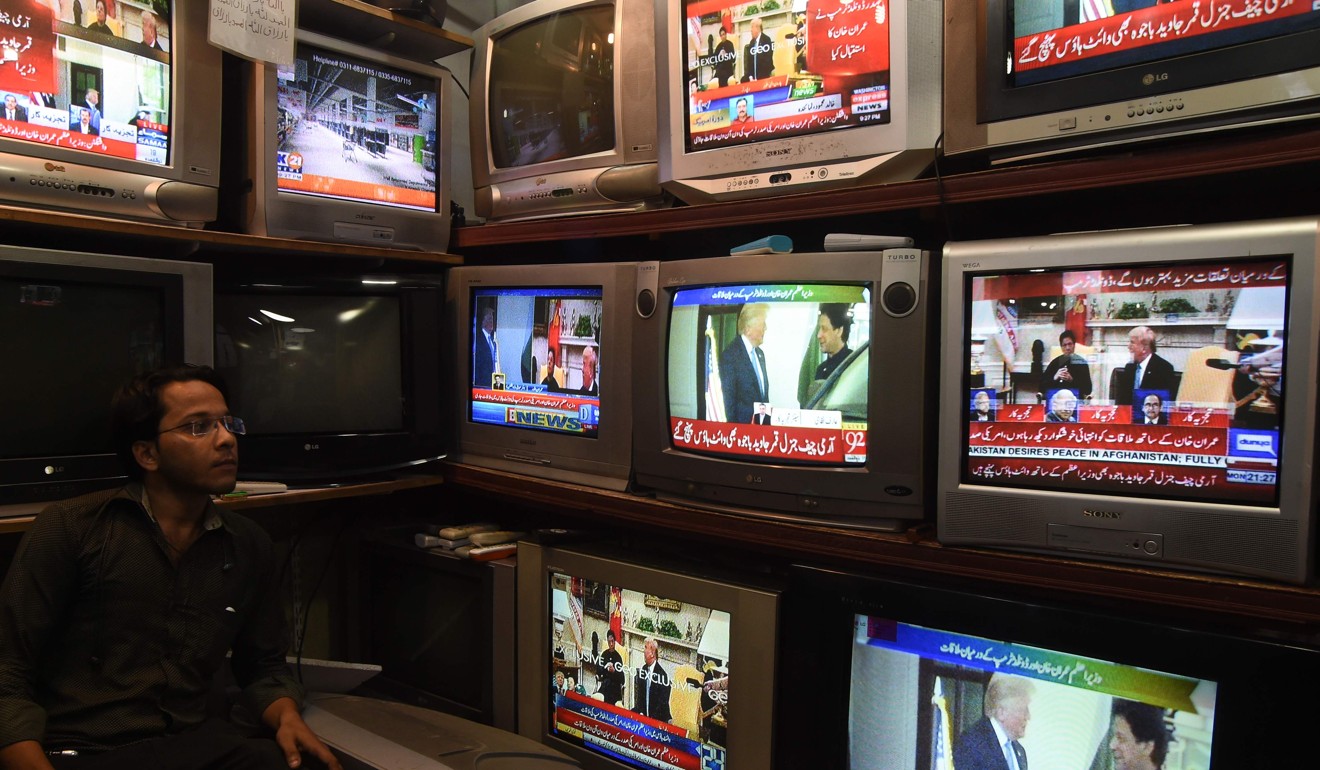 Now, both countries appear to be seeking to improve the relationship.
"We've made a lot of progress over the last couple of weeks, and Pakistan has helped us with that progress," Trump said. "A lot of things are happening for the United States, and I think a lot of great things are going to be happening for Pakistan under your leadership."
Trump took personal credit for the apparent revival of Pakistani cooperation, telling reporters: "I don't think Pakistan respected the United States, I don't think Pakistan respected its presidents."
Khan, for his part, said: "I am one of those who always believed there was no military solution," adding: "I have to compliment President Trump, because he has now forced people to end the war."
Shamila Chaudhary, a senior fellow at the New America think tank and a former National Security Council official, said Khan's visit amounted to "a reward for good behaviour for following through on the Taliban talks".
"It will boost Imran Khan's standing, both at home and internationally, [and] also opens up political space for him not to be seen as a pariah of the United States," Chaudhary said.
However, Chaudhary also suggested the Trump-Khan encounter was in some ways a "formality" because it will be the meetings between the US and Pakistan's powerful army chief, General Qamar Javed Bajwa, who also travelled to Washington, where the "real substance … will be discussed".
Additional reporting by Associated Press
Connect with us on Twitter and Facebook