Kashmir
Get more with myNEWS
A personalised news feed of stories that matter to you
Learn more
Injured, pregnant Kashmiris cut off from emergency aid as phone lines go dead in Modi's communications blackout
Since August 5, when Modi's government revoked the autonomy of Jammu and Kashmir, people have struggled to access critical services
Meanwhile, at least 152 people have been hurt by tear gas and pellets as Indian security forces crack down on the disputed region
Mohammad Altaf Dar was asleep in his home in Srinagar when the roof went up in flames at about 1.30am. The auto rickshaw driver hurried his wife, son and mother out of the house through a window and stayed behind to remove gas cylinders from the kitchen, to prevent a big explosion.
"By then, the fire had spread to the first floor and I had to break windows to escape, which injured my feet," Dar said, surveying the black ash and debris left of the two-storey home.
Since August 5, when Indian Prime Minister's government announced it was
revoking the autonomy
of the Indian-administered part of disputed
Kashmir
, thousands of troops have poured into Jammu and Kashmir. A strict curfew and near-total communications blackout have also followed.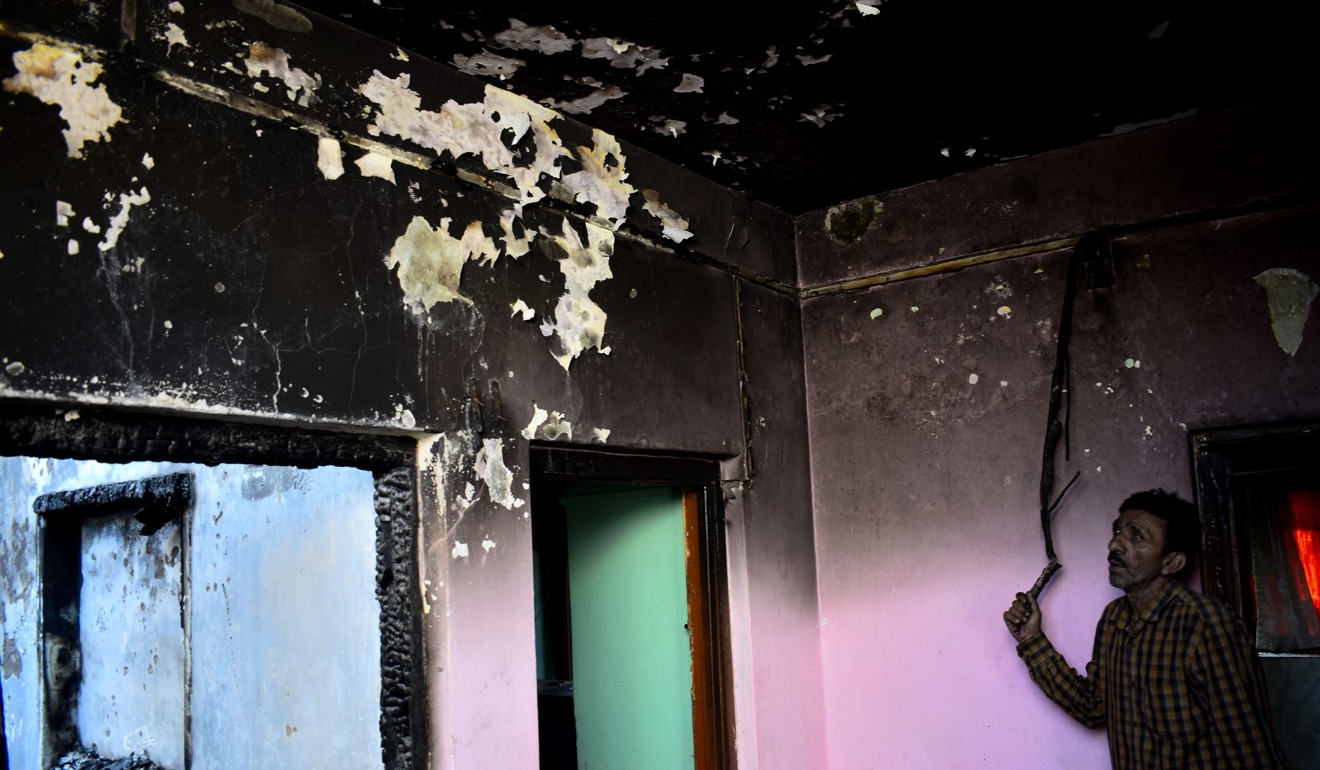 Families have not been able to contact one another domestically – even within the two newly-created federal territories of Jammu and Kashmir, and Ladakh – and with relatives and friends abroad.
Worse still, the blackout has prevented people from accessing essential services.
Dar's neighbours failed to get through to the hotline of the fire service headquarters in nearby Batmalloo. By the time help arrived after a fellow resident drove to alert the fire station, Dar's house was reduced to a pile of ashes.
"If phones were working, only the roof would have been burnt, and not the whole house," Dar said. "They saved other houses at least, but it was too late for our house."
A phone operator at the fire and emergency services headquarters said all the phone lines have been dead since August 5.
"Locals can't call us," said the operator, who received 30 to 40 calls per day before the blackout. "People are going to the nearest fire station by foot, and we are informed via the wireless service. All our 13 telephone lines are dead and the government should do something about it."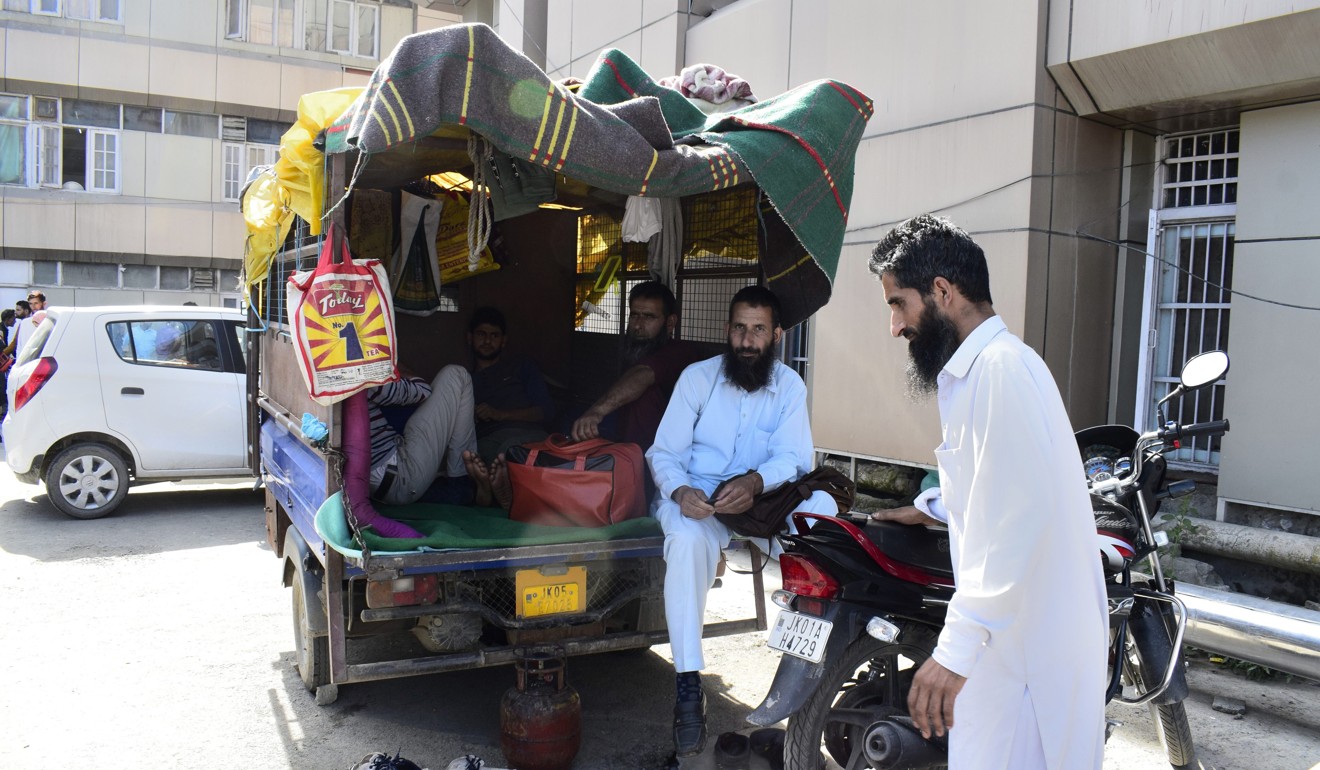 Apart from communications issues, road blocks imposed by Indian paramilitary officers have also affected residents attempting to access health services.
As Rafiqa Manzoor, 32, approached her pregnancy due date last Saturday, she discovered no ambulances were available to take her from her village in Singhpora, North Kashmir, to the Lal Ded Hospital, about a 40-minute drive away.
Taxi drivers flagged down that morning by her husband, Manzoor Ahmad Waza, 35, declined to drive the family as they feared being stopped by Indian troops.
Waza, a fruit seller, eventually used the family's goods vehicle to take his wife to the hospital, where they arrived about two hours past their 10am appointment.
"My pregnant wife sat in front, next to the driver, sharing the seat. We sat at the back. It was difficult for her to reach here," said Waza, adding he could not update others about his wife's pregnancy. "Nobody knows she is admitted here or what's her condition."
As shops were closed, the family brought cooking equipment, including a small gas stove and utensils, clothes and a mirror along with them to the hospital, where Rafiqa was scheduled to give birth via C-section on Saturday.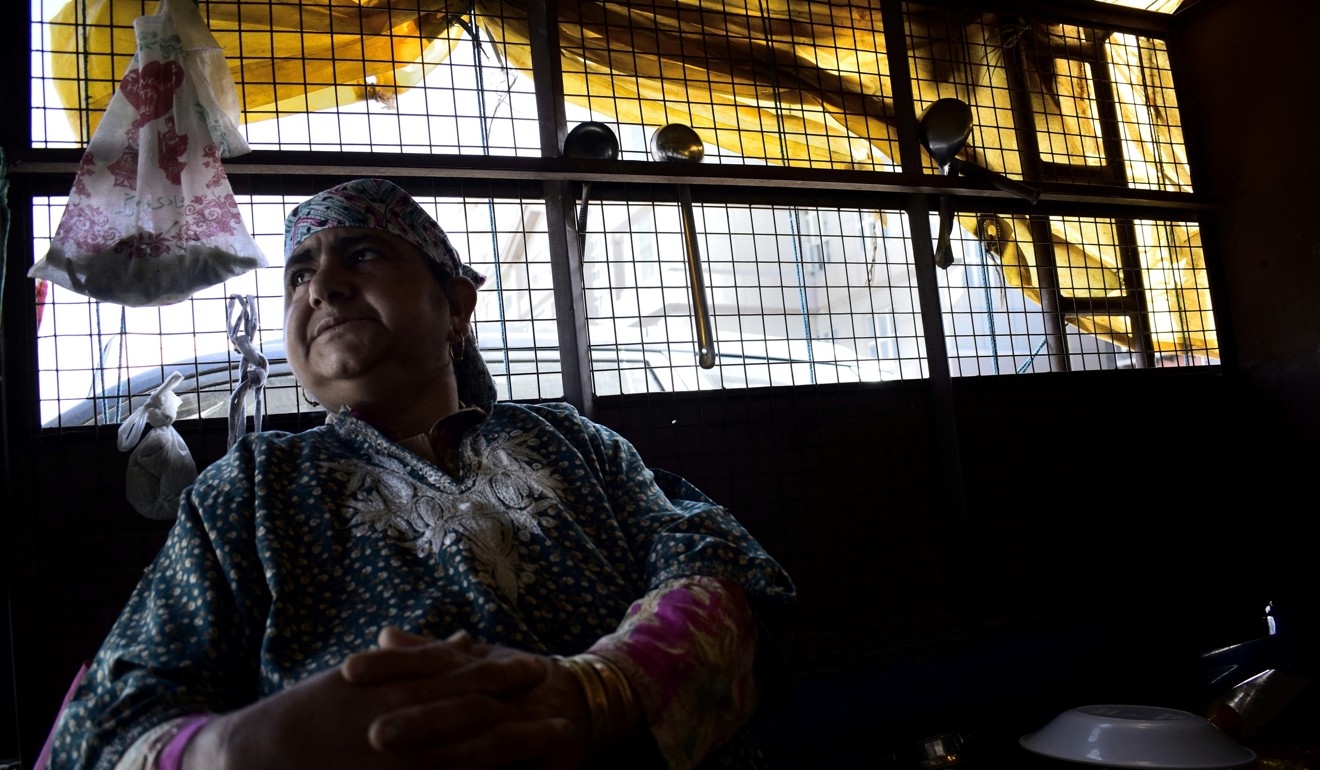 Shabir Ahmad, an ambulance driver, said the check points made transporting patients a slow and nerve-racking experience.
"We face abuses, restrictions – at every barricade it takes five minutes to pass, due to concertina wires. It wastes our time but we have to tolerate it," said Shabir, describing the situation in the region as "oppression and hardship" brought upon Kashmiris by the Indian government.
"We leave at 9am and bring in patients as well as staff. It isn't easy to drive in these circumstances, but it is our duty. Phones are not working so we get instructions directly from the hospital administration," he added.
At least 152 people have been hurt by tear gas and pellets since security forces launched a sweeping crackdown, data from the Himalayan region's two main hospitals shows.
Authorities intensified patrols on Friday in Srinagar after posters appeared in the city calling for a public march to a United Nations office to protest Modi's tightened grip on the disputed region.
The posters – bearing the name of the Joint Resistance Leadership, comprised of three separatist leaders fighting Indian sovereignty in Kashmir – called for preachers to educate the public about the "explosive situation arising from India's political, geographical and demographic plans" in Kashmir.
Police and paramilitary soldiers reimposed restrictions on traffic in areas where they had been eased, putting steel barricades back up and laying razor wire across roads, bridges and intersections.
This article appeared in the South China Morning Post print edition as: india's blackout and curfew cut access to basic services