Nepal
Get more with myNEWS
A personalised news feed of stories that matter to you
Learn more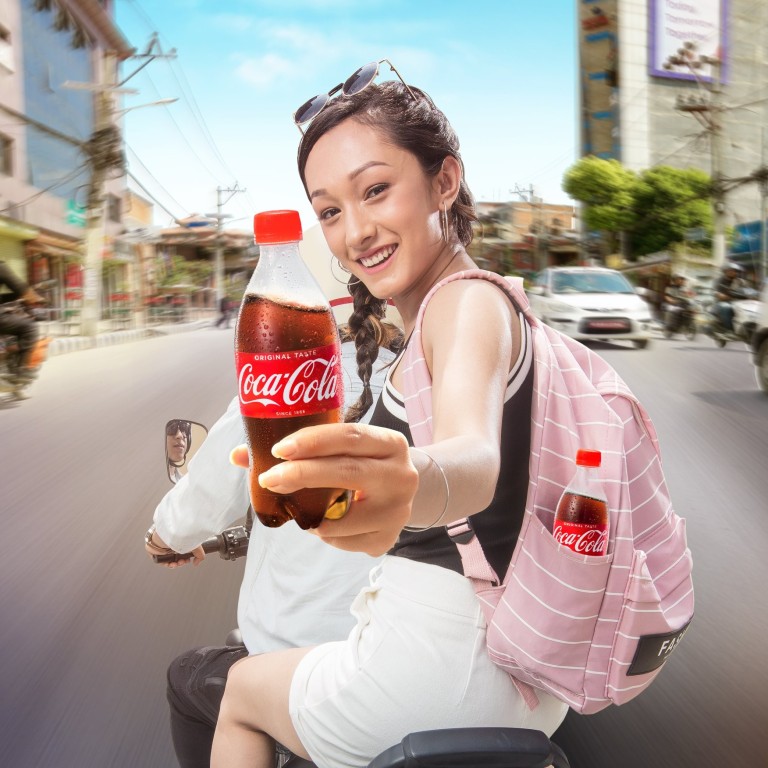 Coca-Cola's 'jigri' campaign to push pocket-sized bottles falls flat in Nepal
The drinks giant's attempt to market its product in smaller bottles has been met with a social media backlash in the Himalayan nation
Environmentally conscious young people questioned why the company was creating more waste in a country already grappling with litter and pollution
Coca-Cola
may have hoped the star power of social media influencers, models and actors would help it sell the new pocket-sized bottles of its signature drink in
Nepal
as part of a marketing campaign called
jigri
, meaning best friend.
The adverts featured celebrities searching for their jigri, which after a weeklong campaign was revealed to be one of the new 250ml bottles of Coke – marketed as perfectly adapted for fast-paced lifestyles, with their small size especially suited to stashing in a pocket, cup holder or handbag.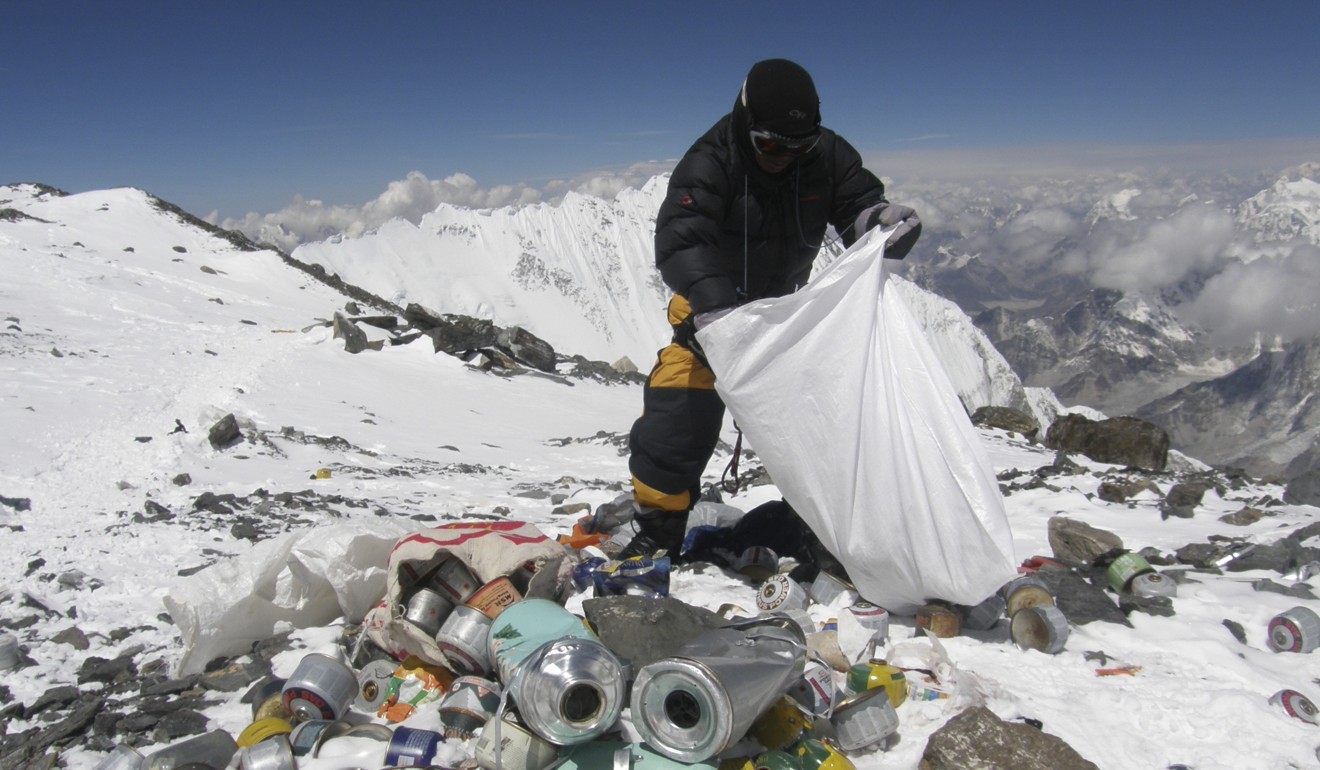 But far from generating friendly feelings, the campaign has fallen flat among Nepal's young people, who blasted the company on
social media
for marketing wasteful packaging in a country already grappling with litter and pollution.
Kathmandu,
the country's capital
, has some of the highest air pollution levels in the world, and the nation is also facing a crisis in waste management – with individual municipalities responsible for their own garbage, but ill-equipped to process it. Earlier this year, a government-backed drive cleared 11 tonnes of
trash from the Nepalese-side of Mount Everest
.
Alok Thapa, a Nepali filmmaker, writer and radio host, said the social media backlash against Coca-Cola's marketing campaign could have a positive effect – by drawing more attention to Nepal's problem with waste.
But then again, the new jigri bottles are so small that no one will bother to recycle them, he said, and Coca-Cola's ubiquity could only make things worse.
"Coke is such an integral part of society, people have such easy access to it," he said. "For them to launch a product like that is mind boggling – it's just going to add to the whole littering problem."
On
Facebook
, the adverts received a barrage of criticism from users shaming Coca-Cola for undermining environmental values and calling the campaign "dumb and degrading", while referencing the epidemic of plastic pollution facing Nepal.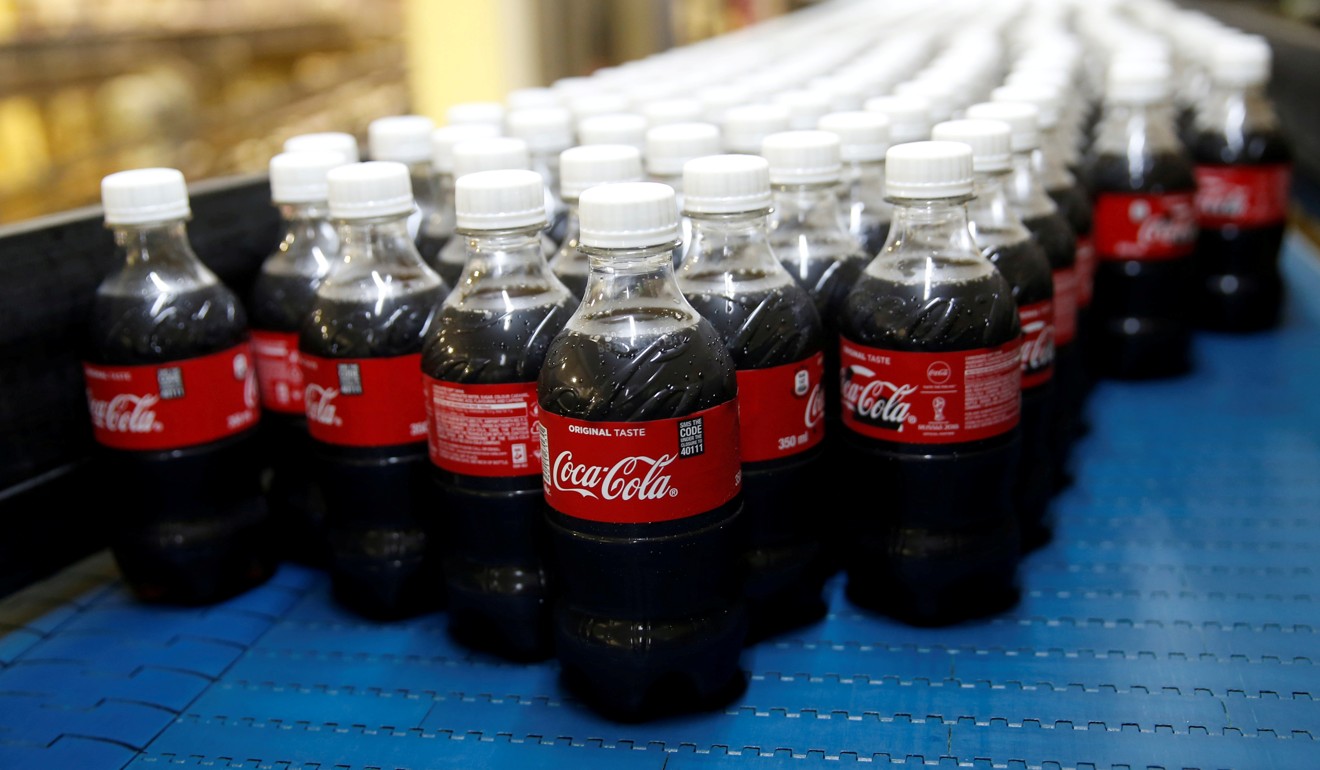 Last year, Coca-Cola publicly committed itself to recycling the equivalent of one bottle or can for every one it sells globally by 2030.
In its marketing materials, it claimed the jigri bottles were innovative as they are completely recyclable and not made from single-use plastic, but while PET bottles are considered highly suitable for recycling, there are few options for doing so in Nepal.
India banned the importation of all plastic waste in 2016, including PET, and according to The Kathmandu Post, there is only one registered company in Nepal that can recycle the material.
The CEO of a non-profit organisation, who declined to be named, said part of the problem is that Nepal does not produce enough waste for major investment in the country's recycling infrastructure to be considered worth it. "But at 15,000 tonnes, it's still enough to make Nepal dirty," she said.
Coca-Cola's marketing campaign also took a hit from its focus on selling the new smaller bottles to the country's youth, who tend to be more environmentally conscious consumers than previous generations.
"The conversation about plastic has moved forward in the past six years," the CEO said. "When we talk with young people about recycling, they understand within a minute, and they want to know how they can take action."
While for Thapa, the filmmaker, it is the social media influencers – who can earn as much as 100,000 rupees (US$870) per post selling products to the country's estimated 9.3 million Facebook users and 1.2 million Instagram users – who should share at least some of the blame.
"These same influencers post online about how they don't use plastic straws, they're vegans," he said. "This is so ironic, that they're promoting a product that's just going to get thrown everywhere."
This article appeared in the South China Morning Post print edition as: Campaign to push pocket-sized Coke bottles fizzles