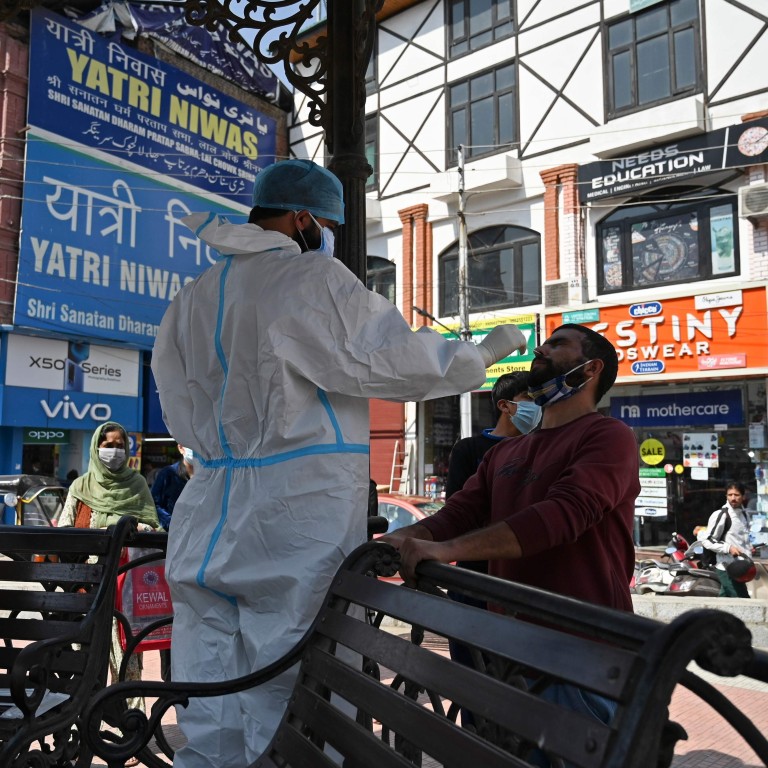 Coronavirus latest: India deaths near 100,000; Indonesia plans travel corridor with Singapore
Malaysia reported 287 new cases on Friday while India has more than 6.3 million Covid-19 cases, with 99,773 deaths
Indonesia is planning a travel corridor with Singapore. There will be special booths for travellers entering through Jakarta airport and Batam island
India's
Covid-19
fatalities are closing on 100,000 with another 1,095 deaths reported in the past 24 hours. The update by the health ministry on Friday raised the country's death toll to 99,773.
Its reported deaths are low for a nation with nearly 1.4 billion people and more than 6.3 million cases of coronavirus infection, but experts say it may not be counting many deaths.
The ministry also reported 81,484 new cases of infection on Friday. Total cases jumped from 1 million in mid-July to more than 6 million in less than two and a half months.
New Delhi, Mumbai, Chennai and Bengaluru are the main urban centres of the infections, accounting for one in every seven confirmed cases and one in every five deaths in the country.
The South Asian nation, which is second only to the US in terms of total cases, has a scope for higher infections with a large chunk of the population still unexposed to the virus, a survey showed on Tuesday.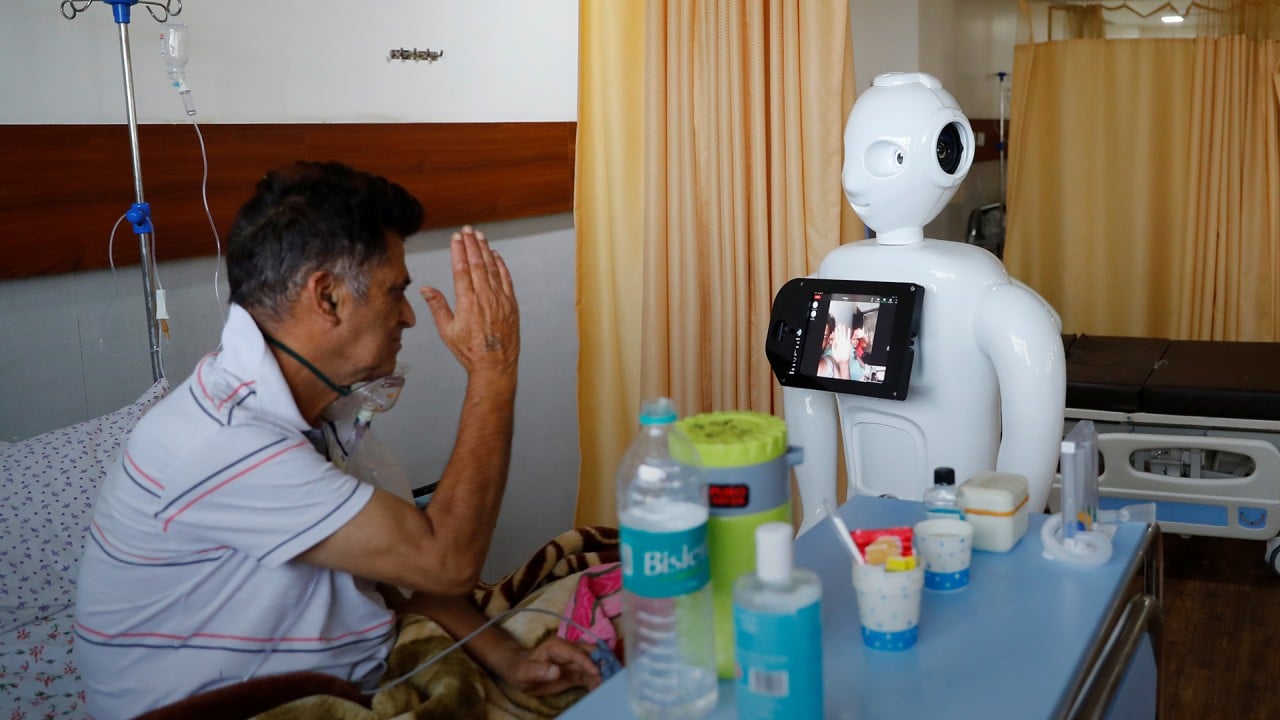 02:19
Indian hospital installs robot to help Covid-19 patients connect with family
Indian hospital installs robot to help Covid-19 patients connect with family
Malaysia cases surge
Malaysia
reported 287 new coronavirus cases on Friday, according to the health ministry, the highest daily increase since the country started tracking the spread of the pandemic.
The Southeast Asian country has reported a total of 11,771 cases of the virus so far, including 136 deaths.
Indonesia revises rule on entry ban for Singapore travel
Indonesia
is revising a rule banning foreigners from entering the country, as it discusses opening a travel corridor for essential business purposes from Singapore, according to
Kompas
.
The government is opening travel corridors to allow businesspeople, experts, investors and state officials to enter the country, the newspaper reported, citing Yasonna Laoly, minister of law and human rights. Indonesia is in talks with Singapore, after agreeing to arrangements with the United Arab Emirates, South Korea and China.
Southeast Asia's largest economy has banned the entry of foreigners since April as it seeks to curb the spread of coronavirus infections, with exemptions given to those with long-term passes including a work permit.
An electronic visa service for travel under the corridor arrangement will be available from October 15, and there will be special booths for Singapore travellers entering through Soekarno-Hatta International Airport and Batam island, Laoly said in the report.
Meanwhile, national flag carrier Garuda Indonesia on Friday unveiled an aircraft with a face mask livery stretching cross its nose, as the country works to stem the spread of the coronavirus.
The Airbus A330-900 Neo took off on Friday morning from Jakarta's s Soekarno-Hatta International Airport, bound for the North Sumatra provincial capital of Medan.
The blue mask has its straps heading back to the aircraft's passenger windows painted until the middle of the plane, as if they are blown by the wind. The phrase "Ayo Pakai Masker" (Let's Wear Masks) is written underneath the airline's name.
Revealing the special livery on its social media, Garuda Indonesia said its launching is a part of the airline's support for the government's programme to educate the public to wear masks.
As of Friday, Indonesia had recorded 295,499 cases of Covid-19, second only to the Philippines in Southeast Asia, with 10,972 fatalities, the highest number in the region.
Vaccination to be made free in Japan
Members of the public in Japan will get vaccinated against the coronavirus for free, according to a health ministry policy approved on Friday by its advisory panel, in a bid to curb serious and fatal cases of infection.
The Japanese government is trying to secure enough vaccines by the first half of 2021 to administer to all members of the public, having earmarked a budget of 671.4 billion yen (US$6.4 billion).
It has agreed with British drug maker AstraZeneca Plc and US pharmaceutical giant Pfizer Inc. to receive vaccines when successfully developed, and is also negotiating with US firm Moderna Inc. for a supply.
The Health, Labour and Welfare Ministry will also submit a bill to amend the country's immunisation law to an extraordinary Diet session expected to start later this month, so that the state can redress patients and pay damages instead of companies in case a vaccination causes serious side effects.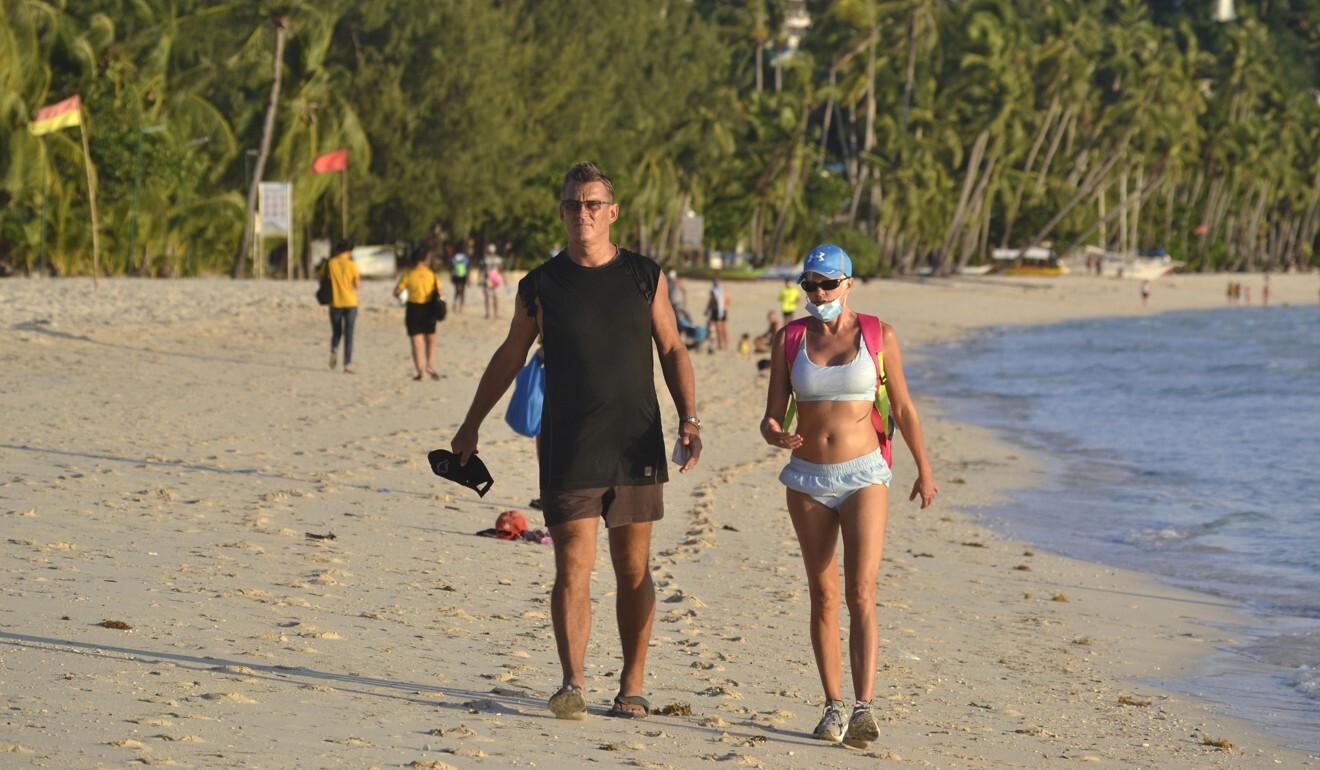 Philippine tourist sites reopen cautiously
Two of the most popular Philippine tourist destinations, including Boracay beach, have partially reopened, drawing only a fraction of their usual huge crowds given continuing coronavirus restrictions.
Tourism Secretary Bernadette Romulo-Puyat said on Friday that 35 local tourists, including seven from Manila, came on the first day of the reopening of Boracay, a central island famous for its powdery white sands, azure waters and stunning sunsets. Only local tourists from regions with low-level quarantine designations could go, subject to safeguards, including tests showing a visitor is coronavirus-free.
The mountain city of Baguio, regarded as a summer hideaway for its pine trees, cool breeze and picturesque upland views, has been reopened to tourists only from its northern region, she told ABS-CBN News.
Despite the urgent need to revive the tourism industry, it's being done "very slowly, cautiously," she said, adding mayors and governors would have to approve the reopening of tourism spots. "We really have to be careful," she said.
Like in most countries, the pandemic has devastated the tourism industry in the Philippines, which now has the most confirmed Covid-19 cases in Southeast Asia at more than 316,600, with 5,616 deaths.
Australia to open up to New Zealanders
In a bid to boost its struggling tourism industry,
Australia
announced on Friday that New Zealanders will be allowed to visit parts of the country without having to undergo quarantine.
From October 16, New Zealanders will be able to visit New South Wales state and the Northern Territory, Deputy Prime Minister Michael McCormack told reporters.
Officials from both nations have been working toward a "trans-Tasman bubble" to stimulate tourism and help their economies recover from the pandemic. While
New Zealand
had virtually eliminated community transmission and swiftly brought a more limited outbreak in Auckland under control, a resurgence of the virus in Australia's Victoria state has delayed the plans.
Victoria accounts for 90 per cent of national Covid-19 deaths and remains in partial lockdown.
Victorian officials said seven people had been diagnosed with Covid-19 in the past 24 hours, down from 15 on Thursday and near the four-month low of five cases reported on September 28.
It's unclear whether Friday's announcement will see a rush in demand. New Zealand Prime Minister Jacinda Ardern has made clear that if her country folk do travel to Australia, they will have to quarantine on their return home. Indeed, she has urged them to spend their tourist dollars in New Zealand instead.
"We want to open Australia up to the world," McCormack said. "This is the first part of it."
Additional reporting by Reuters, Bloomberg, Kyodo and Associated Press