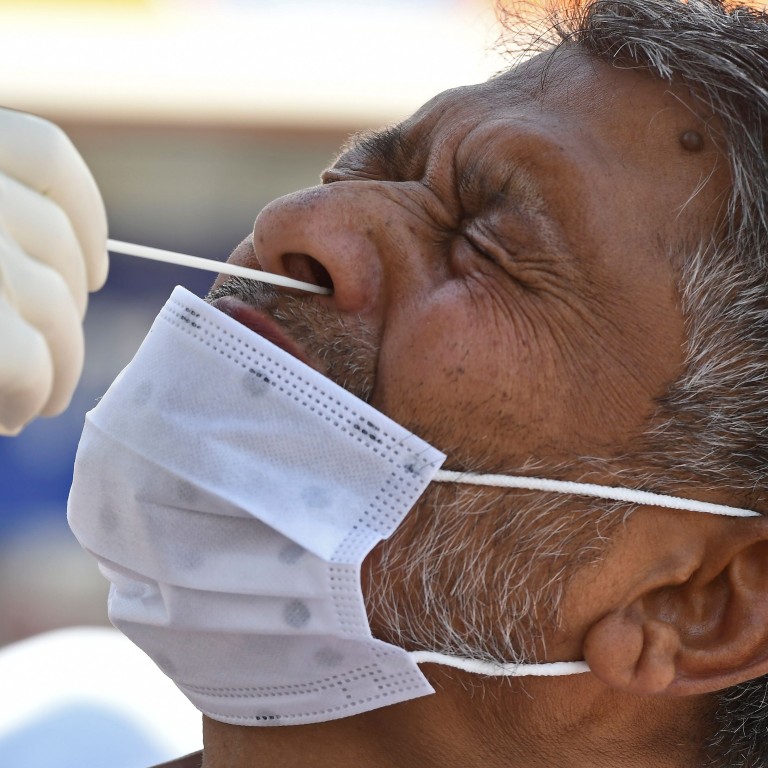 Coronavirus latest: India deaths pass 100,000; Malaysia rules out new lockdown despite spike in cases
India has recorded 6.47 million cases and is on course to overtake the US as the country with the most infections in the coming weeks
Malaysia on Saturday reported 317 new infections, the highest daily rise since it began tracking the pandemic
Deaths from the novel coronavirus in
India
passed 100,000 on Saturday, official data showed as the pandemic continued to rage across the world's second most populous country.
A total of 100,842 people have now died, health ministry figures showed, giving India the third-highest death toll in the world behind the United States and Brazil.
In terms of infections, India has recorded 6.47 million cases and is on course to overtake the US as the country with the most infections in the coming weeks.
India's population of 1.3 billion is, however, around four times larger than that of the United States, which has seen more than twice as many deaths, raising doubts about India's official numbers.
"We do not know the reliability of death rates in India," virologist T. Jacob John said.
"India does not have a public health surveillance system, documenting real-time all disease events and deaths," he said.
Even though India is carrying out around 1 million tests per day, as a percentage of the population its testing rate is much lower than many other countries. The US, for example, has tested more than five times as many people as India proportionately.
That
India's real numbers
might be much worse than the official data suggest is borne out by a string of studies measuring antibodies to the virus among the population.
On Tuesday, India's lead pandemic agency released a survey suggesting that more than 60 million people – 10 times the official figure – could have contracted the virus.
At the same time,
Prime Minister Narendra Modi's government
is pressing ahead with opening up Asia's third-largest economy even as virus cases surge. A strict lockdown imposed in March not only failed to stop the spread of the virus but also caused misery for millions of people suddenly left jobless.
In the last quarter, the Indian economy – which even before the pandemic was struggling – shrank 24 per cent, one of the steepest drops of any major economy.
International commercial flights remain suspended although limited services, many to allow citizens to return to their home countries, have been operating. Trains, metros, domestic flights, markets and restaurants have already reopened or resumed service, with some restrictions.
On Wednesday, the government said that all schools could reopen along with cinemas and swimming polls, subject to certain conditions. Uttar Pradesh state, home to 200 million people, is allowing religious events from October 15, clearing the way for major gatherings in India's upcoming festive season.
The state of Bihar will allow its 70 million voters to cast ballots in upcoming elections, one of the biggest to take place worldwide since the pandemic began.
Malaysia will not reimpose curbs for now
Malaysia
will not reimpose widespread coronavirus restrictions on travel despite a recent spike in infections, which a government minister said was partly caused by migrants from neighbouring countries.
Malaysia imposed a nationwide lockdown in March but has been gradually lifting the curbs, though authorities have warned that they could be reinstated if daily increases in infections reached triple-digits.
The Southeast Asian country has seen a steady climb in cases in the past week and on Saturday reported 317 new infections, the highest daily rise since it began tracking the pandemic.
But security minister Ismail Sabri Yaakob said the government did not see the need to reimpose the lockdown as the majority of cases were being reported in detention centres and isolated districts.
"There's only one or two cases in each state so it's not something that's worrying at this point," Ismail told reporters.
The government has come under criticism for the increase in cases, many of which have been in or linked to the second-largest state of Sabah, on Borneo island, which held an election last week.
Several politicians have been accused of violating social distancing protocols on the campaign trail, while authorities were criticised for not imposing control measures such as a mandatory 14-day quarantine for travellers from Sabah.
Ismail said the Sabah outbreak stemmed from the illegal entry of migrants. The government would increase resources and personnel to guard the state's borders, he said. Malaysia has reported a total of 12,088 infections, with 137 deaths.
Indonesia to vaccinate 160 million people
Indonesia
looks to vaccinate 160 million people against the coronavirus by the end of next year, an ambitious plan targeting more than half of the population of a nation comprised of thousands of separate islands.
The government will focus its efforts on vaccinating working people in the world's fourth-most populous country. The plan prioritises people aged 19 to 59, who make up 70 per cent of Indonesia's 268 million population, as well as those on the front lines of the pandemic, such as health workers, police and military officers, Coordinating Minister for Economic Affairs Airlangga Hartarto said in a briefing on Friday.
Indonesia's economy is set to contract for the first time since the Asian financial crisis more than two decades ago as the country grapples with infections that have recently climbed to about 4,000 per day. The nation is running final-stage clinical trials of a vaccine developed by China's Sinovac Biotech Ltd., while Jakarta-based PT Kalbe Farma is working with South Korea's Genexine Co. on another candidate.
Distributing and administering the vaccines after they are approved will take considerable effort in the world's largest archipelago. It will involve more than 2,900 public and private hospitals, as well as more than 10,000 community health clinics, known as puskesmas, Hartarto said.
Overall, Indonesia needs as many as 370 million vaccine doses to achieve its target, with the first stage of 36 million expected to be distributed in the fourth quarter of this year, Hartarto said.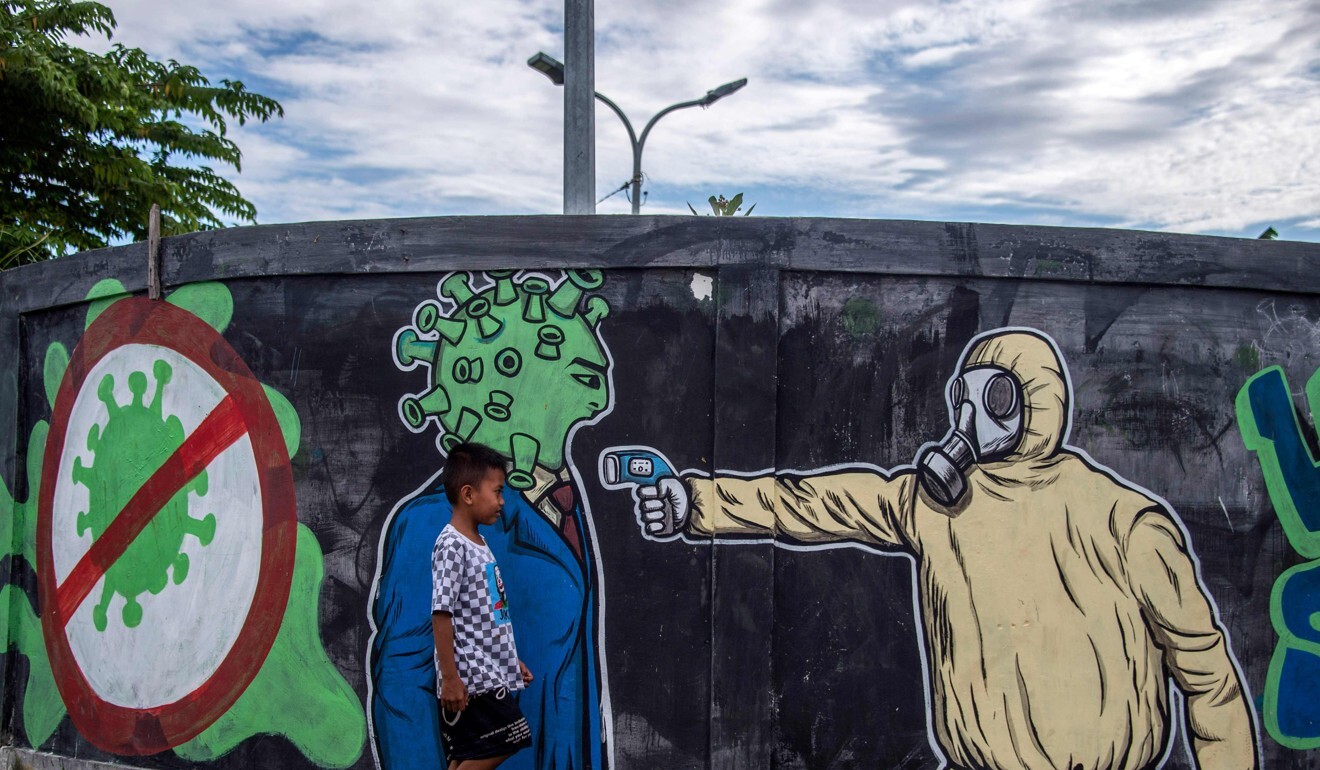 Concerns over Victoria mall outbreak
The Covid-19 figures in
Australia
's Victoria state continued to show improvement on Saturday but officials are concerned about an outbreak at the country's largest shopping centre.
Victoria reported three more Covid-19 deaths and eight more cases. The figures take the state toll to 805 and the national death count to 893.
Melbourne's latest 14-day average stood at 12 cases, and there have been 11 cases with an unknown source in the past two weeks up to Wednesday.
Victoria Premier Daniel Andrews said a recent outbreak linked to southeast Melbourne's Chadstone Shopping Centre showed why it was unsafe to ease restrictions.
A cluster of cases at the 550-store shopping centre grew to 11 and includes a family.
"If we were to open up now, just as our modelling tells us ... it will be many hundreds of cases," Andrews said.
Melbourne's strict lockdown rules continue to be eased, and an overnight curfew ended last week.
Singapore sees lowest cases since March
Singapore
reported on Saturday new coronavirus cases in the single digits for the first time since March.
The city state, which has seen cases fall sharply in recent months as it has brought outbreaks in migrant worker dormitories under control, said it had discovered just six new cases.
Of those six, four were classed as imported cases – travellers who had been ordered to stay home on arrival into the island nation.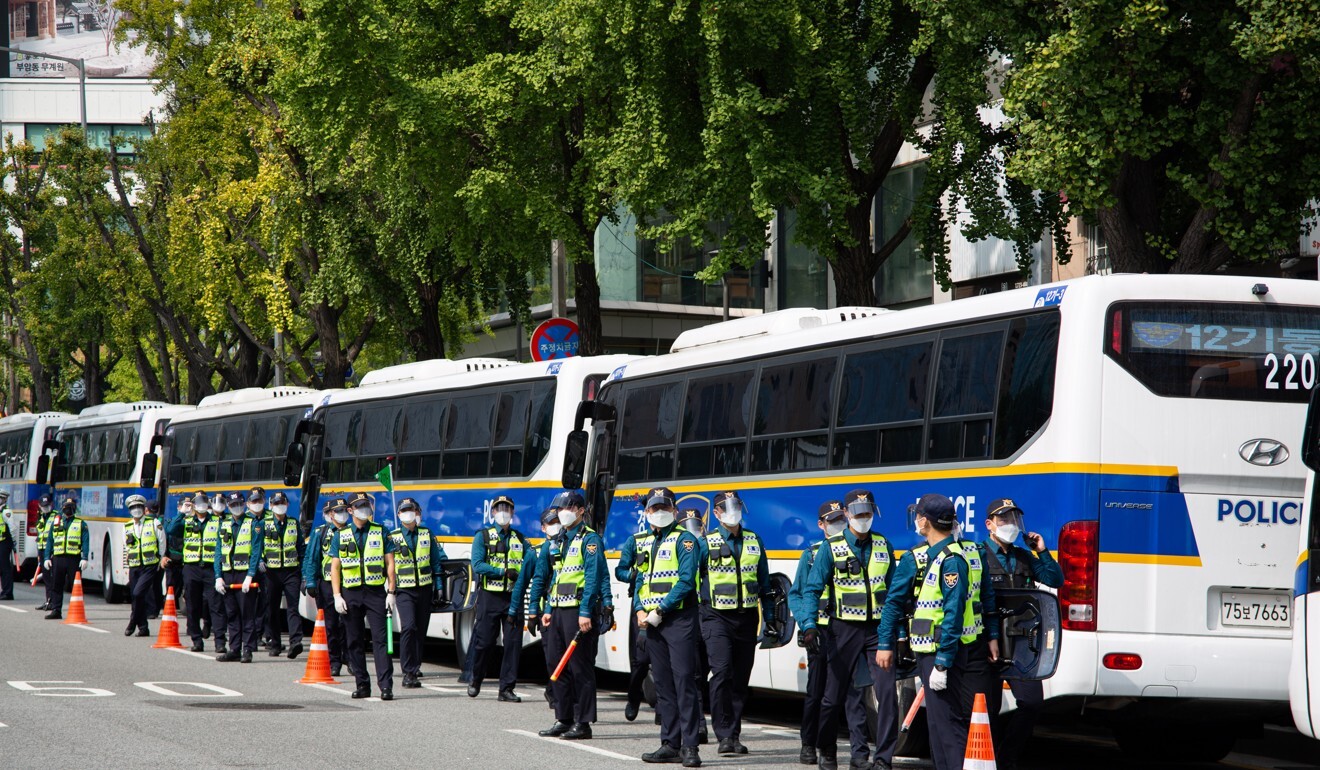 South Korea sets up 'bus walls' to prevent protests
South Korean police mobilised hundreds of buses to head off any political rallies in the capital, Seoul, on Saturday with authorities determined to prevent another cluster of coronavirus cases emerging from a protest.
South Korea has been held up as a coronavirus mitigation success story but it saw a flare-up of more than 1,800 infections linked to a church and a big anti-government rally in August.
The spread of the virus has slowed in recent weeks but the government has banned more than 100 demonstrations planned for Saturday's National Foundation Day, warning of strict punishment for any illegal protest.
Police parked buses along main avenues and around a central Seoul square to seal them off. They also set up some 90 checkpoints to prevent vehicles brining protesters while the subway did not stop at several stations at protest venues.
The Korea Disease Control and Prevention Agency (KDCA) reported 75 new infections by midnight on Friday, a third day of double-digit increases, taking the national tally to 24,027 cases, with 420 deaths.
The government had eased some social distancing rules after new cases edged lower but imposed special measures for the Korean harvest festival holiday of Chuseok, which began on Wednesday.
Additional reporting by Associated Press, Reuters and Bloomberg