Pakistan
Get more with myNEWS
A personalised news feed of stories that matter to you
Learn more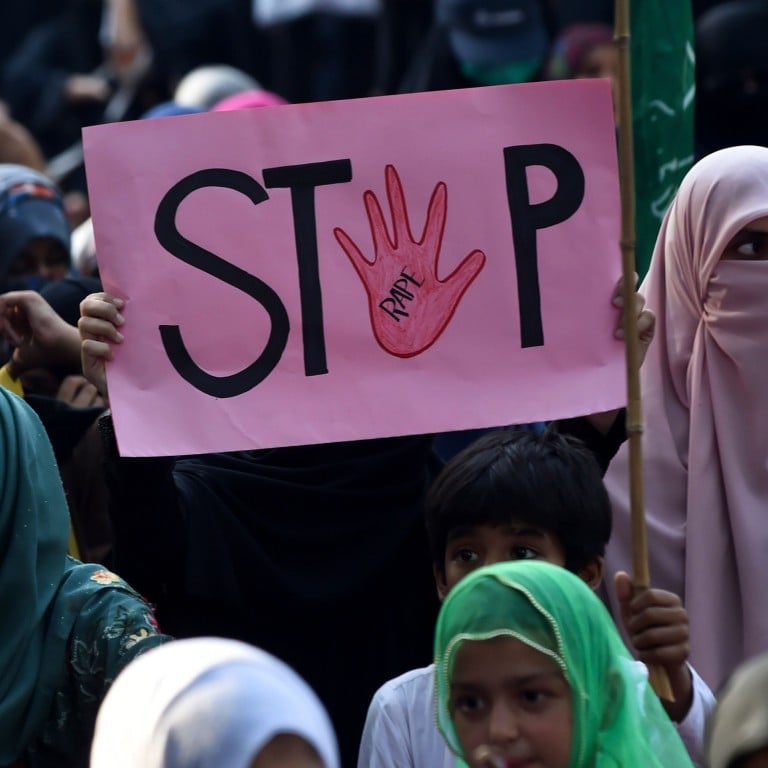 Pakistani men who raped woman in front of her children sentenced to death
Abid Malhi and Shafqat Ali attacked the woman as she was waiting for help at a highway after her car ran out of petrol
The men were also sentenced to 14 years' imprisonment, time that must be served before any executions can take place, the judge said
A court in
Pakistan
sentenced two men to death for the rape of a mother in front of her young children, a crime that shocked the nation and triggered protests.
Prosecutor Hafiz Asghar said the verdict in the closely watched, six-month trial of Abid Malhi and his accomplice Shafqat Ali was issued inside the prison where it was held in Lahore.
Judge Arshad Hussain Bhutta also sentenced the men to 14 years' imprisonment, time that must be served before any executions can take place, he added. Appeals or commutations are likely.
According to the prosecutor and police, Malhi and Ali found the woman waiting for help after her car ran out of petrol.
She had locked the car doors but the attackers broke a window and dragged her outside where they raped her at gunpoint in front of her terrified children. The men also stole money, jewellery, and bank cards before fleeing.
They were tracked down via mobile phone data, Asghar added, and arrested days after the incident. DNA samples taken from the crime scene matched theirs. The survivor identified the two men during the hearing, and Ali confessed to the crime before a magistrate.
The crime had drawn widespread condemnation on social media, with some activists demanding that those involved be hanged in public, and has been closely followed on Pakistani television.
Human rights activists have urged the government to introduce harsh new penalties for rapists. The case was handled by an anti-terrorism court for expediency.
The court decision is being hailed as convictions for rape are rare in Pakistan's complex criminal justice system.
This is the first time that criminals in a gang rape case have been handed death sentences, local broadcaster Geo News reported.
Malhi, the main accused, had been booked on a gang rape case in 2013 but he managed to get released on bail.
Malhi and Ali did not hire lawyers, and their state-appointed lawyers were not available for comment following the verdict.
The rape and subsequent victim-blaming by a senior police officer triggered protests and calls for legislation passed in December that enables courts to order chemical castration of some offenders and allows special tribunals to be established for faster trials.
The presidential decree also provides for anti-rape cells to provide medical examinations within six hours of a complaint being made and creates a national sex offender registry.
Fewer than 3 per cent of sexual assault or rape cases result in a conviction in Pakistan, according to the Karachi-based group War Against Rape.
"The ordinance will help expedite cases of sexual abuse against women and children. Special courts will be set up across the country to expedite trials and cases of rape suspects as soon as possible," President Arif Alvi said in December.
"A register of perpetrators of rape will be prepared at the national level. The ordinance prohibits the identification of rape victims and makes it a punishable offence," he added.
Reporting by AP, dpa, Reuters