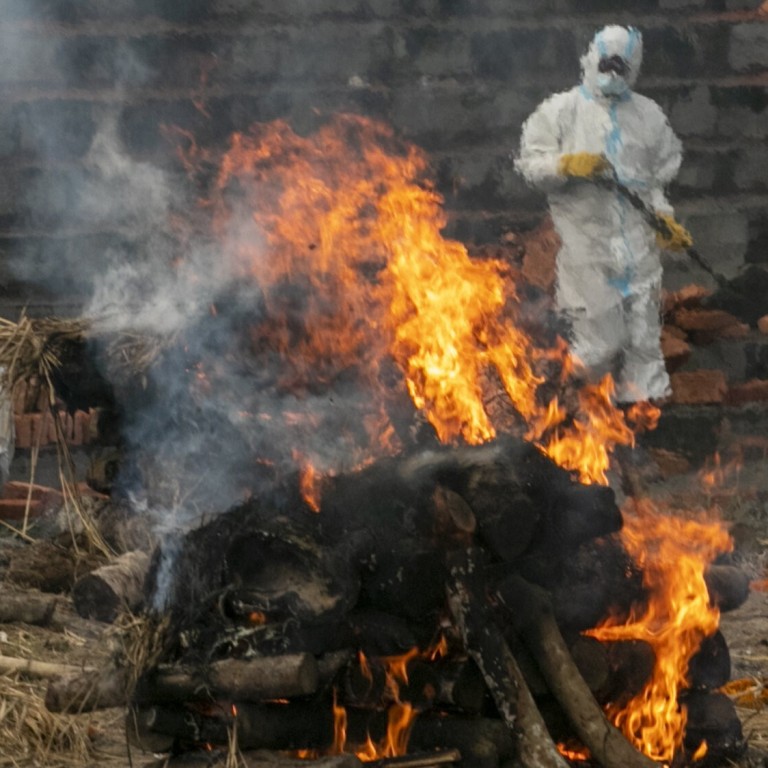 Coronavirus: Nepal's record jump in cases signals impending crisis; Vietnam on high alert
More than 9,000 new cases have been reported in the country's highest single day increase, as infections spill over from neighbouring India
Vietnam has recorded 176 confirmed coronavirus cases from several outbreaks that have spread to 19 provinces during the past 10 days
Health workers and authorities in Nepal are struggling to contain a massive surge of Covid-19 cases as infections spill over from neighbouring India's deadly second wave.
In the last three weeks, Nepal's daily case trajectory has shot up with two out of five people tested now returning positive. On Thursday, Nepal reported 9,023 cases, the highest single day increase.
More than 3,500 people have died since the pandemic began, 400 of them in the last two weeks alone, according to official figures.
"Health facilities have been flooded with symptomatic cases … The situation could become worse in the coming days," said Hemanta Chandra Ojha at Nepal's Epidemiology and Disease Control Division.
"We can manage the oxygen supplies but ventilators and ICU facilities required for the treatment of severe cases are in short supply."
02:23
With infections surging, will Nepal be the next Covid-19 hotspot?
With infections surging, will Nepal be the next Covid-19 hotspot?
The country's health system has been overwhelmed by the sudden spike, with hospitals filling fast.
Nepal shares a 1,850km open border with India, and communities commonly travel across it for work and to visit family, and many are now returning home.
In Bheri Hospital in Nepalgunj, a city bordering India's Uttar Pradesh state, health workers are working tirelessly as the patient flow continues to grow.
"The hospital is overloaded, we are treating patients at each and every corner of the building," said Badri Chapagain, a doctor at the hospital.
Relatives of patients are scrambling for medicine and intensive care beds.
Tanka Nath Pandey spent two days looking for an ICU bed for his ailing brother-in-law in Kathmandu.
"I cannot say how difficult it was. We have found a bed now but we are searching for Remdesivir vials. We are exhausted," Pandey said.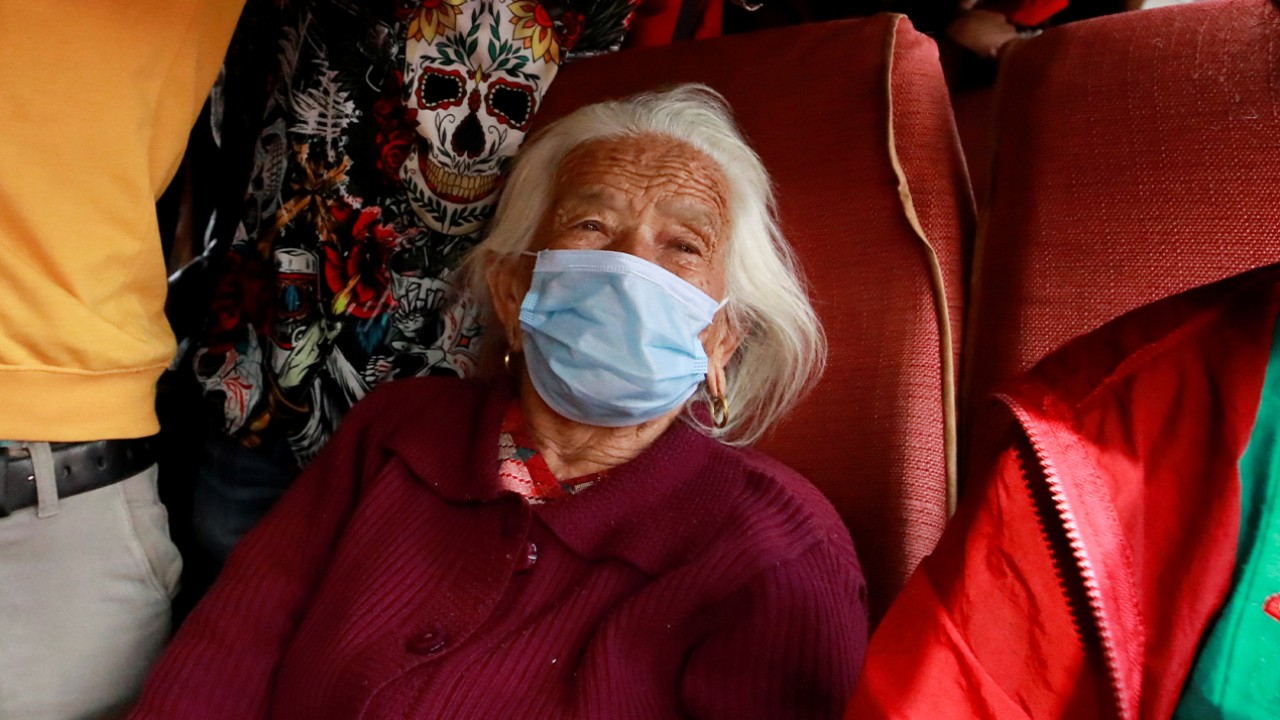 01:57
Nepal fears its Covid-19 surge is fuelled by mutant strains including from India
Nepal fears its Covid-19 surge is fuelled by mutant strains including from India
Surya Raj Pandey, who co-founded Covid Connect Nepal, a volunteer group to help patients, said requests for ICU beds and oxygen cylinders are growing each day and it is becoming harder to find matches.
Nepal shut down almost all flights this week and has imposed lockdowns or partial lockdowns in 80 per cent of its districts to curb infections.
Budhi Setiawan, head of health at Unicef Nepal said that the impact has been "devastating".
"The sheer number of cases striking the health system [is] making it more vulnerable for people now if they are infected with Covid-19, there have been limitations with getting the appropriate care," he said.
Earlier this week Prime Minister KP Sharma Oli, who has been criticised for his handling of the pandemic, appealed to the international community to ensure supply of vaccinations and medical supplies to help Nepal fight the virus.
Nepal's vaccination campaign, which began in January, has faced uncertainty after only half of the ordered supplies from India were delivered. In a country of 30 million, only 2.4 million shots from India and China have been administered, and only a small fraction have received both doses.
Vietnam on high alert after outbreak
After more than a month with no local infections, Vietnam has recorded 176 confirmed coronavirus cases from several outbreaks that have spread to 19 provinces during the past 10 days, the Health Ministry said.
The National Hospital of Tropical Diseases in Hanoi, which has been at the front line treating Covid-19 patients, has been sealed off after a doctor, two nurses and more than 20 patients tested positive earlier the week.
Meanwhile, the city's K hospital, which is designated to treat cancer patients, also closed Friday after 11 cases of Covid-19 were found.
"The situation is alarming because we are having multiple outbreaks scattered across the country with unclear sources of transmission and multiple variants of the virus," Health Minister Nguyen Thanh Long said during a government meeting broadcast on Friday evening.
In the 19 provinces and cities with Covid-19 cases, schools have been closed and classes moved online.
In Hanoi, authorities urged people to refrain from gathering while city parks and food stalls were closed. In southern Ho Chi Minh City, gatherings of more than 30 people were banned starting this weekend. The city has also closed bars, clubs, gyms and buffet restaurants.
Meanwhile, a 35-year-old nurse died of a sever allergic reaction after receiving a shot of AstraZeneca on Friday evening, the Health Ministry said.
Cases jump in Japan
Japan's daily Covid-19 cases topped 7,000 for the first time since mid-January on Saturday, a day after the government's decision to expand the ongoing state of emergency beyond Tokyo and the greater Osaka region, amid growing fears over spreading variants of the coronavirus.
While some people expressed weariness about having to put up with longer restrictions, 13 of the country's 47 prefectures saw record numbers of more coronavirus infections including Aichi and Fukuoka that will be placed under the emergency from Wednesday.
Tokyo, which is set to host the Olympics in less than three months, reported 1,121 new cases, the highest daily level since January 22 when the second state of emergency was still in place.
A woman in her 50s who works at a coronavirus testing centre said, "People are moving around so I don't think the number of infections will decrease despite the extension of emergency."
Of the 13 prefectures, Aichi and Fukuoka confirmed 575 and 519 cases, respectively. Hokkaido reported 403 infections.
"Everyone is wearing face masks and yet more contagious coronavirus variants are on the rise. The state of emergency cannot be helped," said a 76-year-old man in the southwestern city of Fukuoka.
Under the emergency, tougher measures have been taken since late April in an attempt to curb surging infections, such as asking dining establishments to stop serving alcohol, big shopping facilities to close and large-scale events to be held without spectators.
Variants keep Bangladesh on edge
India's
surge in coronavirus cases
is having a dangerous effect on neighbouring Bangladesh. Health experts warn of imminent vaccine shortages just as the country should be stepping up its immunisation drive, and as more contagious virus variants are beginning to be detected.
On Saturday, health authorities said that for the first time, a coronavirus variant originally identified in India was detected in Bangladesh, without providing further details. For weeks, South African strains have dominated the samples sequenced in Bangladesh. There are concerns that these versions spread more easily and that first-generation vaccines could be less effective against them.
Experts say that declining infections in Bangladesh over the last two weeks compared to March and early April – for reasons that aren't fully understood – provided the perfect opportunity for the nation to scale up vaccinations.
However, India has banned the export of vaccines as it grapples with the crisis at home. The country's Serum Institute was supposed to supply 30 million vaccine doses to Bangladesh by June. But the institute has only supplied 7 million doses and has suspended further shipments since February.
Fearing shortages, the government late last month stopped allowing people to register for a first vaccine dose, and the administration of second doses is also being hampered.
The country is desperately seeking new avenues for vaccines other than India, and is attempting to produce Russian and Chinese jabs at home by bringing technology from both countries. Bangladesh is expecting 500,000 doses of Chinese vaccines next week as a gift from Beijing, and has also sought help from the US.
Dr Mustafizur Rahman, a scientist of the Dhaka-based International Centre for Diarrhoeal Disease Research, said threats from new variants remained a big concern, especially when vaccines are not available.
Although the border with India is closed to people, goods continue to cross. Virus sequencing in Bangladesh, like other countries including the US, has been scant. This means there could easily be blind spots.
"We can't rule out that the Indian variant would not make a new wave in Bangladesh. We have a porous border with India," said Dr A.S.M. Alamgir, a scientist with the government's Institute of Epidemiology, Disease Control and Research.
New Zealand to reopen travel bubble
New Zealand will lift its partial suspension of a "travel bubble" with Australia from midnight on Sunday as fears of a Covid-19 outbreak in Sydney eased.
New Zealand had blocked travel to and from New South Wales, Australia's most populous state, on Thursday after a couple in Sydney with no links to high risk professions or people tested positive for Covid-19.
The cases prompted a reinstatement of some social distancing measures around Sydney, and a campaign to get more people tested, as authorities scrambled to determine the source of infection.
However, state health officials on Saturday reported a second straight day without a new case, allaying concerns about a wider outbreak in the city.
New Zealand Covid-19 Response Minister Chris Hipkins said travel to and from NSW, home to one-third of Australia's 25 million population, would resume after health officials determined the risk to New Zealand was low.
"New Zealand has consistently taken a precautionary approach to keeping Covid-19 out," Hipkins said.
Australia and New Zealand began allowing quarantine-free travel less than a month ago, after a protracted run of zero locally acquired cases in the neighbouring countries.
Thai football players test positive
Thailand's national football team has suspended its training camp after players and staff members tested positive for Covid-19, while the number of new cases in the country remained in the thousands.
Thailand's Football Association said in a statement that eight people - including one female and two male footballers as well as five staff members - tested positive for Covid-19 while taking part in a training camp which has been suspended.
An outbreak last month fuelled by a more contagious variant of the virus has led to record numbers of new infections in Thailand.
On Friday, the Bangkok Metropolitan Administration extended for another week an order to close places where people are likely to gather such as schools, parks and entertainment venues as the number of new cases in the capital remained higher than in other provinces.
Health officials on Saturday reported 2,419 new coronavirus cases, 1,112 of which were discovered in Bangkok.
Thailand's population of around 70 million has now seen a total of 52,411 coronavirus cases, with 382 deaths.
Thailand's government has been criticised for a slow roll-out of its vaccination programme as less than 1 per cent of the population has been fully vaccinated.
Pakistan imposes Eid holiday shutdown
Pakistan on Saturday began a nine-day shutdown affecting travel and tourist hotspots in a bid to prevent a surge in Covid-19 cases during the Muslim holiday of Eid al-Fitr.
Already battling a third wave of infections and increasingly nervous about the crisis across the border in India, the government has imposed the most severe restrictions since a one-month lockdown in April last year.
"These measures have been necessitated by the extremely dangerous situation which has been created in the region with the spread of virulent mutations of the virus," tweeted planning minister Asad Umar, who has been leading the government response to the outbreak.
Eid, which comes at the end of the Muslim holy month of Ramadan, usually sees the mass movement of people around the country and tourist spots crowded with Pakistanis.
Last year the country saw a spike in cases in the weeks after the celebrations.
Businesses, hotels and restaurants as well as markets and parks will be closed, while public transport between provinces and within cities has been halted.
The military has been mobilised to monitor the restrictions.
Mosques, however, which have been packed each night throughout Ramadan – with few people wearing masks – will remain open.
Pakistan has recorded more than 850,000 infections and 18,600 deaths, but with limited testing and a ramshackle health care sector, many fear the true extent of the disease is much worse.
Additional reporting by Reuters, dpa, Kyodo