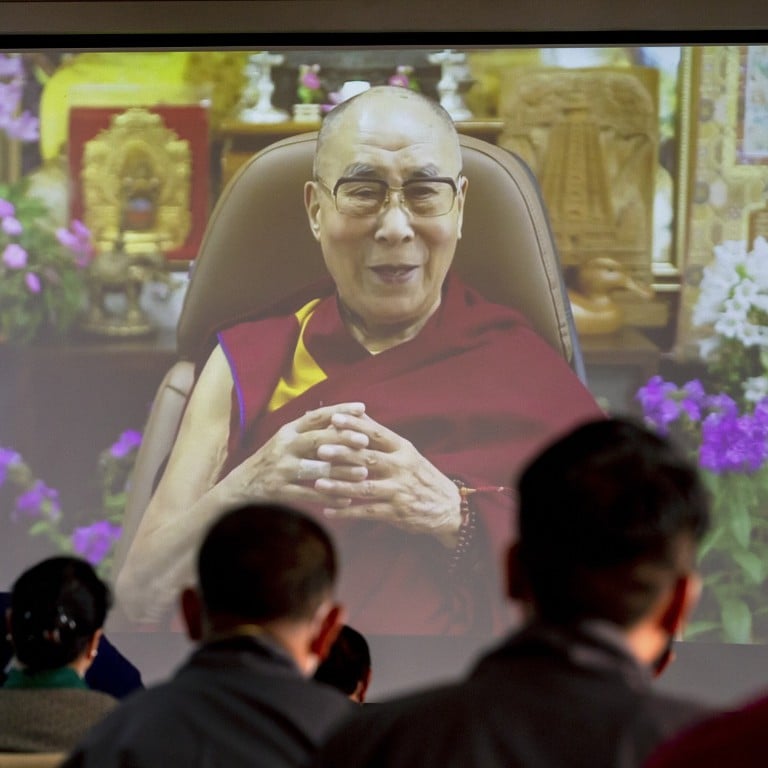 Modi sends birthday wishes to Tibet's Dalai Lama amid strained India-China ties
The 86-year-old Tibetan spiritual leader, who has been living in exile in northern India for some six decades, is regarded as a separatist by China
Observers said Modi's engagement with the Dalai Lama signalled a shift in New Delhi's adherence to Beijing's 'One China' policy and would be welcomed by Tibetans in India
Indian Prime Minister
Narendra Modi
 on Tuesday openly sent his well wishes to the Dalai Lama on his 86th birthday, in a move observers said could have political ramifications amid New Delhi's strained ties with Beijing.
"Spoke on phone to His Holiness the @DalaiLama to convey greetings on his 86th birthday. We wish him a long and healthy life," tweeted Modi, in the first public exchange with the Tibetan spiritual leader since 2015, when he was on the receiving end of birthday greetings.
China regards the 14th Dalai Lama, who has lived in exile in northern India for more than six decades, as a dangerous "splittist", or separatist, and frowns on any engagement with him.
Indian leaders have generally been circumspect about public contact with the spiritual leader to avoid upsetting Beijing.
A planned meeting between the Dalai Lama and Amit Shah, the former president of the Bharatiya Janata Party ruling party, was called off six years ago over concerns over the impact it would have on
India-China ties
.
Indian media reports said the two had spoken on the Dalai Lama's birthday in 2019, but neither side has publicly acknowledged this interaction.
Chinese troops seized
Tibet
in 1950 in what Beijing calls a "peaceful liberation", and the Dalai Lama fled into exile in 1959, following a failed uprising against Chinese rule. He has since made the hillside town of Dharamshala his headquarters.
New Delhi recognises Tibet as an autonomous region of China, but has several
territorial disputes
with Beijing elsewhere on their 3,500km Himalayan border.
Relations deteriorated in June last year following the most serious clash in decades, when Chinese and Indian troops fought with rocks and clubs, leading to 20 deaths. China later said it lost four soldiers during that clash.
Tens of thousands of troops remain in close proximity at several points in the western Himalayas, on the border running through India's Ladakh.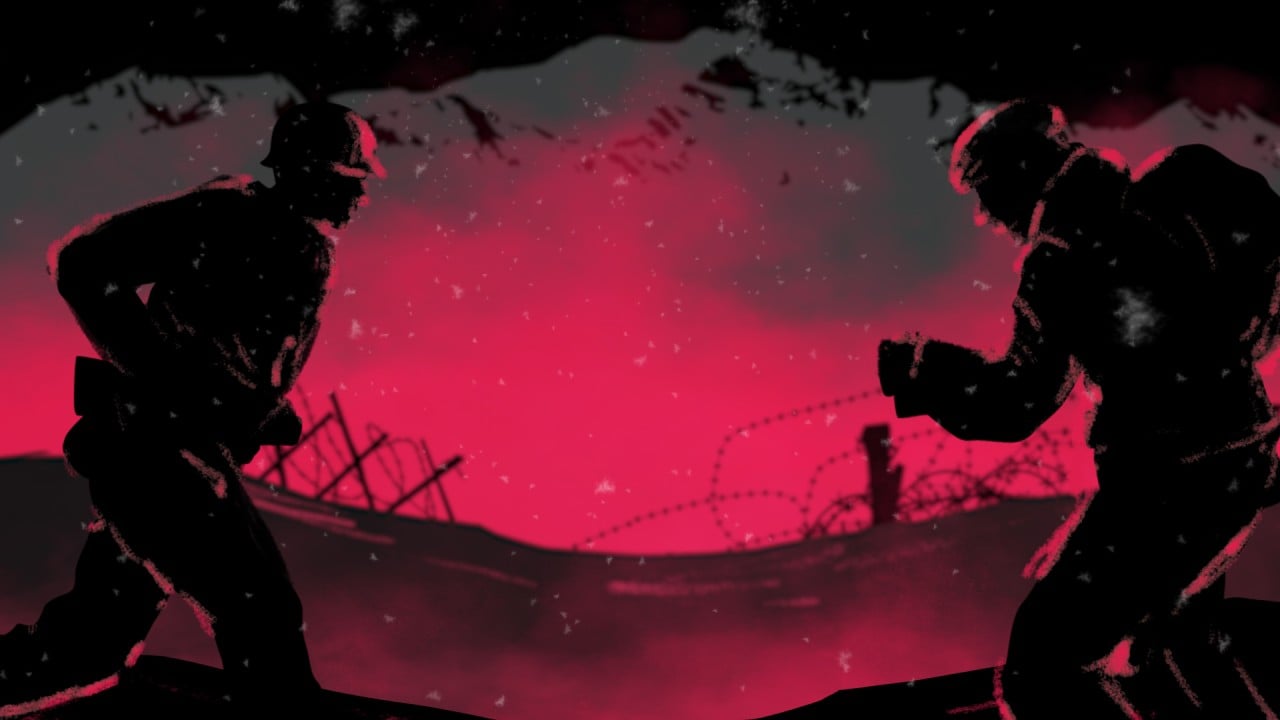 06:15
Who has the upper hand in the India-China border dispute?
Who has the upper hand in the India-China border dispute?
Analysts said Tuesday's phone call signalled a shift in New Delhi's adherence to Beijing's "One China" policy.
Sameer Patil, an international security studies fellow at the Mumbai-based think tank Gateway House, said some observers had long pushed for Indian politicians to be more aggressive on the Tibet issue, but "the government had not paid heed to those voices".
"But clearly, the protracted stand-off in Ladakh has changed the government's thinking," Patil said.
Jigme Yeshe, a Tibetan-origin assistant professor at the University of Calcutta's department of political science, speculated that Modi's call with the Dalai Lama may have been a response to what New Delhi saw as China's "belligerent attitude", after President
Xi Jinping
, in a speech last week marking the
centenary
of the Communist Party, pledged that foreign powers would "get their heads bashed" if they attempted to bully China.
The call could also mark a new beginning of ties between the Indian government and the Tibetan community in the country, he added.
"This is the first time that an Indian prime minister has [publicly] greeted the Dalai Lama on his birthday and it's a clear signal to China that India's Tibet policy can change," he said. "It sends a strong message that India backs the Tibetan people and that it might extend stronger support to the Dalai Lama."
In 2018, the Tibetan government-in-exile cancelled a series of high-profile events to mark the community's six decades in India, after the Modi government asked its employees to shun the events.
At the height of the India-China border stand-off last year, when an Tibetan-origin soldier died in an operation in Ladakh, New Delhi did not immediately acknowledge his death.
Nyima Tenzin was from the covert Special Frontiers Force, a paramilitary unit made largely of Tibetan refugees. Tibetans in India flooded social media timelines with pictures and videos about the killed soldier, forcing the Indian government to organise a funeral with full military honours.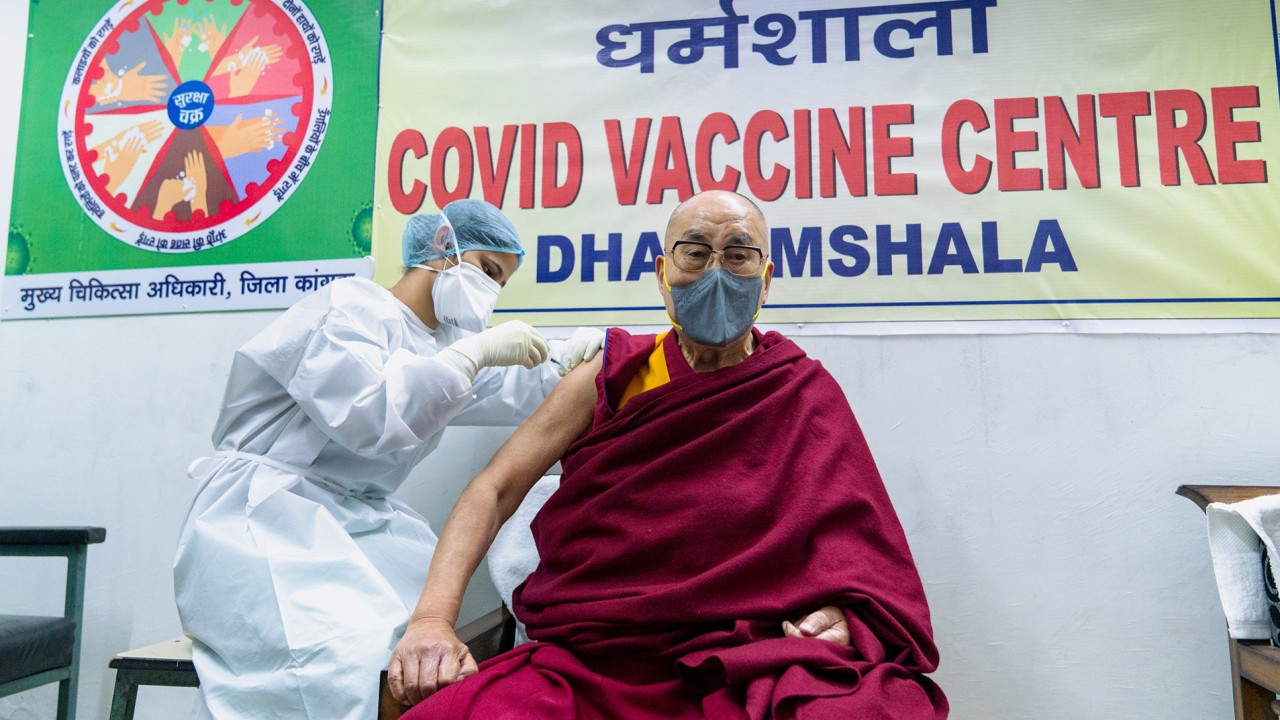 01:06
Tibetan spiritual leader Dalai Lama gets coronavirus vaccine shot
Tibetan spiritual leader Dalai Lama gets coronavirus vaccine shot
Meanwhile, the Dalai Lama on Tuesday said he appreciated the well wishes from supporters.
"I want to express my deep appreciation of all my friends who have really shown me love, respect and trust," he said in a video message played at a small celebration in Dharamshala attended by many exiled government officials.
The spiritual leader reiterated his mission to serving humanity and urged supporters to be compassionate.
"Since I became a refugee and now settled in India, I have taken full advantage of India's freedom and religious harmony," the Dalai Lama said.
He added that he had great respect for India's secular values such as "honesty, karuna (compassion) and ahimsa (non-violence)".
Reporting by Reuters, AP
This article appeared in the South China Morning Post print edition as: Modi sends Dalai Lama birthday wishes amid tensions