India
Get more with myNEWS
A personalised news feed of stories that matter to you
Learn more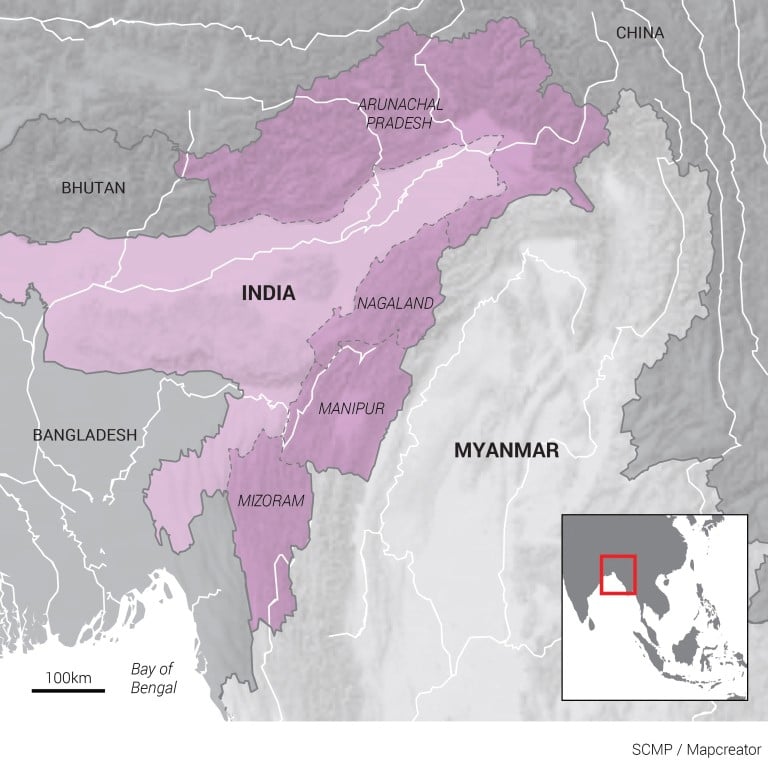 Myanmar coup to blame for increase in smuggling of drugs, exotic animals in India, officials say
One Indian official told local media that Myanmar's unstable political crisis has lured many people into 'smuggling activities' due to a lack of jobs
Amount of heroin recovered by the excise department and the Mizoram state police increased from 20.36kg in 2020 to 34.52kg last year
A surge in smuggling activities has hit the Indian state of Mizoram following the military coup in bordering
Myanmar
.
The northeastern state has seen a rise in the seizure of drugs and exotic animals, officials told the Press Trust of
India
(PTI) on Sunday.
The amount of heroin recovered by the excise department and the state police increased from 20.36kg in 2020 to 34.52kg last year.
Between January and May of this year, 19.81kg of heroin was seized and 374 people were arrested on suspicion of drug possession.
The volume of drugs and other smuggled goods, such as exotic wild animals, dried areca nuts and Burmese cigarettes, recovered by law enforcement agencies has "increased substantially since the military seized power in the neighbouring country in February last year," said an excise and narcotics department official to PTI.
Speaking on condition of anonymity, he added that some of the arrested Myanmar nationals had only recently become involved in a life of crime. "Many Myanmar people are rendered jobless and have no stable sources of income due to the current political crisis there. Many of them were lured into smuggling activities," he said.
This is not the first report suggesting a hike in illicit trade coming from Myanmar. In April, the global conservation body, WWF said the illegal purchase of wildlife online rose 74 per cent from last year. The trafficking included animals like civets and pangolins, which have been identified as potential vectors in the spread of diseases such as
Sars
and
Covid-19
, prompting threats to public health and the endangered species.
The report also indicated that the enforcement of bans on such transactions had deteriorated following the 2021 military takeover in the country.
Reuters reported in February the political instability had also led to a spike in narcotics production within Myanmar and trafficking into Southeast Asia, according to a senior official from the
UN
Office on Drugs and Crime (UNODC).
4,400kg of crystal meth and at least 90 million methamphetamine tablets were seized by authorities in
Laos
,
Thailand
, and Myanmar in January alone. Most of the drugs were manufactured in the remote border areas of Myanmar's Shan State.
Jeremy Douglas, UNODC's regional representative in Southeast Asia told Reuters that: "Meth production increased last year from already extreme levels in northern Myanmar and there is no sign it will slow down."
"Drugs and conflict remain inseparable in Myanmar, one feeding the other," he said, adding that "Chaos and instability work for traffickers."