India
Get more with myNEWS
A personalised news feed of stories that matter to you
Learn more
Indians see China as No 1 military threat followed by US, survey finds
The poll found 43 per cent of Indian respondents perceived China as the greatest threat, with the US next ahead of arch-rival Pakistan
It also found that most Indians place greater blame on Nato and Washington than on Vladimir Putin for his war in Ukraine
Some 43 per cent of the 1,000 respondents perceived China – with whom
India
has a
long-lingering border dispute
and has seen tensions flare again since 2020 – as the greatest threat, according to the survey by Morning Consult, a US-based global business intelligence company.
However, 22 per cent saw the US as the second-most significant security threat, ahead of India's historic arch-rival
Pakistan
, the survey showed.
"While the world's two largest democracies would seem to make for natural partners, especially given their mutual mistrust of China, Indians have strategic reasons to be wary of the world's Western superpower," according to Sonnet Frisbie and Scott Moskowitz, who oversaw the survey released late on Tuesday.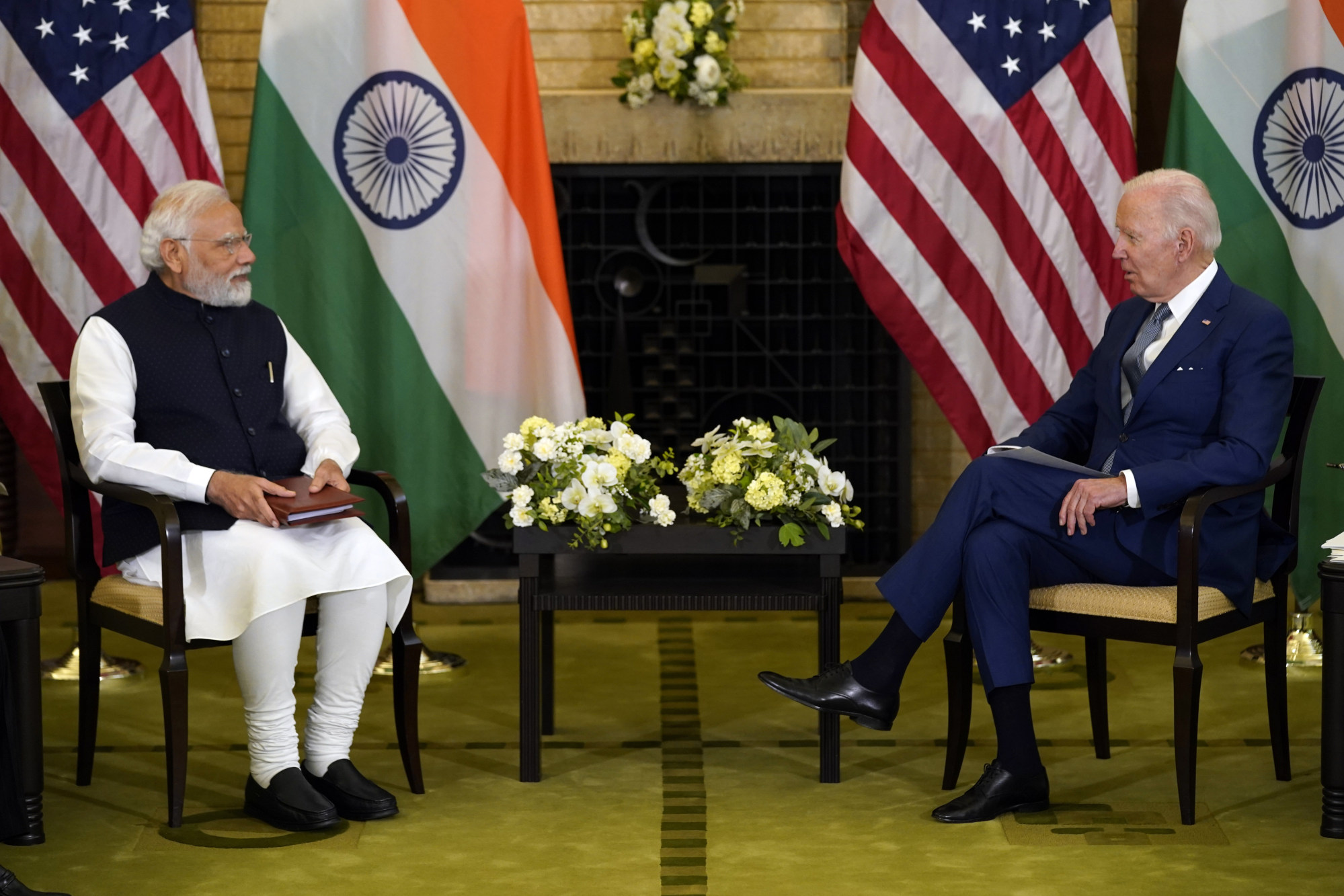 "As tensions between Washington and Beijing increase, the Indian public may be worried about getting caught in the middle of a US-China conflict that destabilises regional security, putting India at risk."
The concerns reflected in the survey – conducted October 14-15 – about the risks from Washington persist despite the South Asian nation's closer partnership with the US,
Australia
, and
Japan
– or the Quad, a grouping of democracies formed to counter Beijing's economic and military ambitions.
The poll found that 60 per cent of the respondents want the government to continue purchasing oil from Russia and 48 per cent of them said Russia should remain India's preferred military equipment provider, compared to 44 per cent for the US. Some 49 per cent also want Prime Minister
Narendra Modi
's government to continue military exercises with the country.
More Indians blame the US and Nato for the war because "historical ties with Russia formed during the Cold War and India's post-independence period run deeper than India's relatively new relationship with the US," said Shumita Deveshwar, India research senior director at TS Lombard.
Russia as the main supplier of weapons and cheap oil to India is also "embedded in the mindset of the people, and that takes much longer to change".
New Delhi and Moscow have a long-standing relationship that spans sectors such as defence and security. India is the world's largest buyer of Russian weapons, and a surge in oil purchases by Asia's second-biggest importer has helped the Kremlin to maintain exports as it tackles Western sanctions.