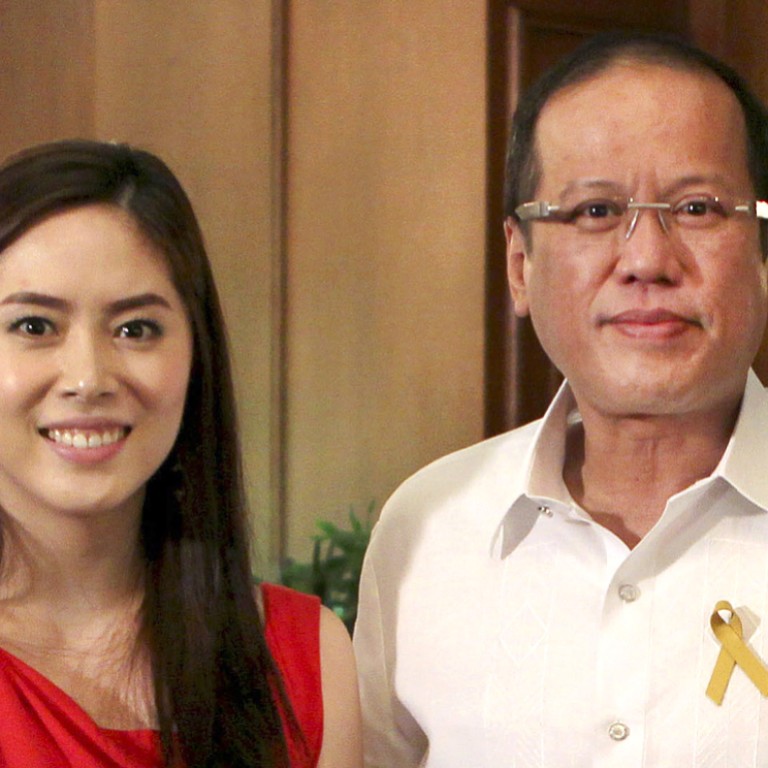 All the president's women: Why Benigno Aquino is still a bachelor
When the Philippines elected Benigno Aquino president in 2010, many predicted the country's most eligible bachelor would soon claim his next big prize: A first lady.
It didn't happen with then girlfriend Shalani Soledad, a local politician he dated for two years. Nor would it be his stylist Liz Uy, television host Grace Lee, or any of the string of other women to whom Aquino has been romantically linked.
When the South China Morning Post asked the 55-year-old Aquino whether he was still hopeful of settling down with someone, he said: "A little less now than I was before."
"At some point in time, it does become kind of a ridiculous exercise," he said.
"You know, just to give you an idea, and you make fun of it. My barkada (friends now) have children more or less … in the dating stage."
He said three of his friends now have daughters old enough to be dating.
He told his friends: "You know, perhaps, that's where God is kind to me. They looked at me and said: 'Why?'"
Aquino said he told them: "You know, by the time I have a daughter who's gonna … be going out on dates, I'll probably be senile and won't understand any of it anymore'. So God has a perfect plan for all of us."
The state of Aquino's love life has long been tabloid fodder. One gossip columnist claims to have counted 18 girlfriends – and that was before Aquino even became president.
Lately, he has been linked to 25-year-old Filipino-German beauty queen Pia Wurtzbach, who described the balding bachelor as "very fun to talk to."
Asked if he still went out on dates, Aquino said coyly: "Secret."
Aquino said he had his first romance when he was a university student. "I've had a lot of serious relationships" starting when he was 18, he said.
But what stops him from popping the question?
Aquino points to a childhood experience seared into his memory. His senator father, after whom he was named, was jailed by the Marcos dictatorship on charges of committing murder and subversion when Aquino was 12.
"There was somebody who was detained in the same facility as my father. And the woman left him [probably saying] 'I can't take this anymore. We'll fend for ourselves and you fend for yourself'," he said.
"He never got any visitor for a period of five years, apart from those who visited his cellmate. So when you talk about [being abandoned], that guy represents to me what it meant to be abandoned and still stand up to your beliefs."
He said the story taught him to look for "somebody [who] will stand by you regardless of what or whatever."
"Ours was not gonna be a simple life. So not just anybody can withstand the pressures of it," said Aquino, who was 23 when his father was assassinated, 26 when his mother Corazon was pressured into the presidency, 27 when he nearly died himself from gunshot wounds, and 50 when he was catapulted into the presidency after the death of his mother.
As for the president's taste for younger women, it is because he wants children, he told one TV presenter.