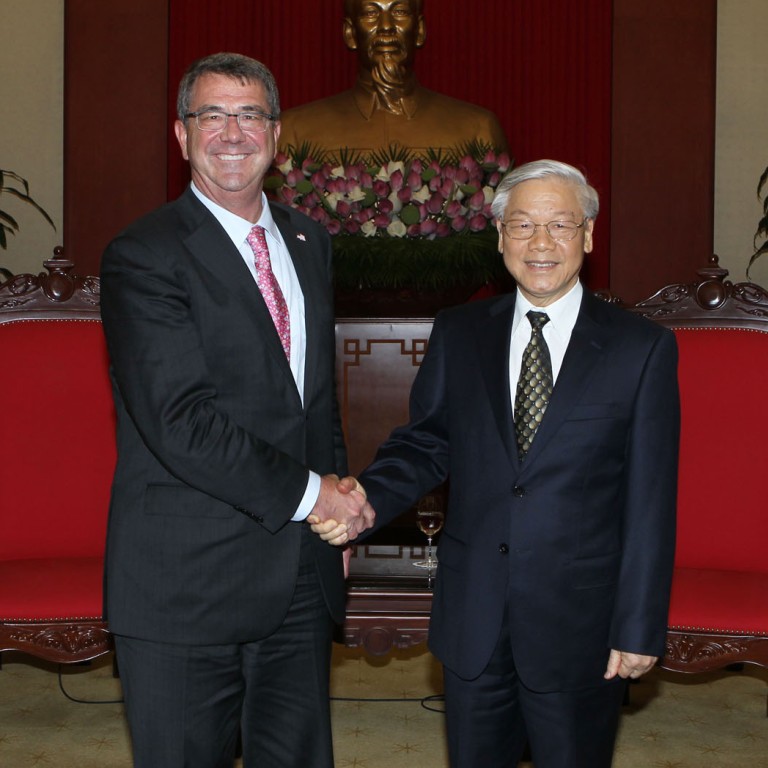 Vietnam's Communist Party chief's visit to White House 'rich in symbolism'
Many have seen the deepening of ties between Hanoi and Washington as a result of their growing concerns over China's ascendance to power.
The White House will receive a rare guest next month as Vietnam's Communist party chief embarks on a highly symbolic trip to mark the 20th anniversary of resumption of diplomatic ties between the former foes.
Nguyen Phu Trong, who will be the first ever Vietnamese Communist Party General Secretary to visit the United States, is expected to discuss a range of issues from security to economic cooperation with American President Barack Obama as the two countries seek to deepen strategic ties in face of China's rise. But symbolism aside, analysts are sceptical whether the trip could accomplish anything beyond White House photos.
"The trip is rich in symbolism, not only for relations between Vietnam and the US, but within Vietnam's communist party as well," said Jonathan London, a Vietnam expert and assistant professor with City University of Hong Kong.
Trong, who unlike his Chinese counterpart does not hold any government position, is associated with the party's conservative wing that has traditionally been suspicious of the United States. By sending him to Washington, London said the trip underscored changing reality of Vietnamese politics.
"Even the most conservative, doctrinaire elements of the Communist Party have now come to recognise the practical indispensability of strong Vietnamese-US ties," he said.
Simmering tensions over the South China Sea territorial disputes have strained ties between the Asian neighbours for years. Their relations nosedived last year after China parked a giant drilling platform in waters claimed by both countries just off Vietnam's coast. A flurry of efforts have since then been made by both sides to patch things up but distrust lingers.
Many have seen the deepening of ties between Hanoi and Washington as a result of their growing concerns over China's ascendance to power. The two countries are in particular working to improve military and economic ties. However, these efforts also meet resistance in both countries as some in Hanoi remain wary of Washington's intensions while Vietnam's human rights issues still draw criticisms in the US.
Trong's visit, if successful, would reassure leaders of Vietnam's Communist Party that strategic trust can be built with the US, said Ernest Bower, senior adviser and Sumitro Chair for Southeast Asia Studies.
"I believe the biggest deliverable for this visit is trust and mutual respect," Bower said.
Issues likely to be discussed would include upgrading bilateral ties from comprehensive partnership to strategic partnership, bilateral negotiations on the Trans-Pacific Partnership (TPP) trade agreement, and completely lifting a decades-long arms embargo on Vietnam, analysts said.
But with leadership reshuffle pending in both countries next year, they said this trip would remain mostly symbolic.
"The main question is whether the soon-to-retire and famously unimaginative general secretary can actually accomplish anything beyond White House photos," London said.
And for Vietnam, managing relations with US and China remain a delicate balancing act after the trip, said Carl Thayer, Emeritus Professor at the University of New South Wales.
"No one in Vietnam is pro-China, no one in Vietnam is pro America. They are pro Vietnam. Where they differ is how moving towards America will get you into trouble with China, and do we really want that," Thayer said.
Trong's trip to Washington would be the second by a top Vietnamese official since Obama's administration rolled out the "pivot to Asia" in 2012. Truong Tan Sang became the second Vietnamese President to have visited US in 2013.