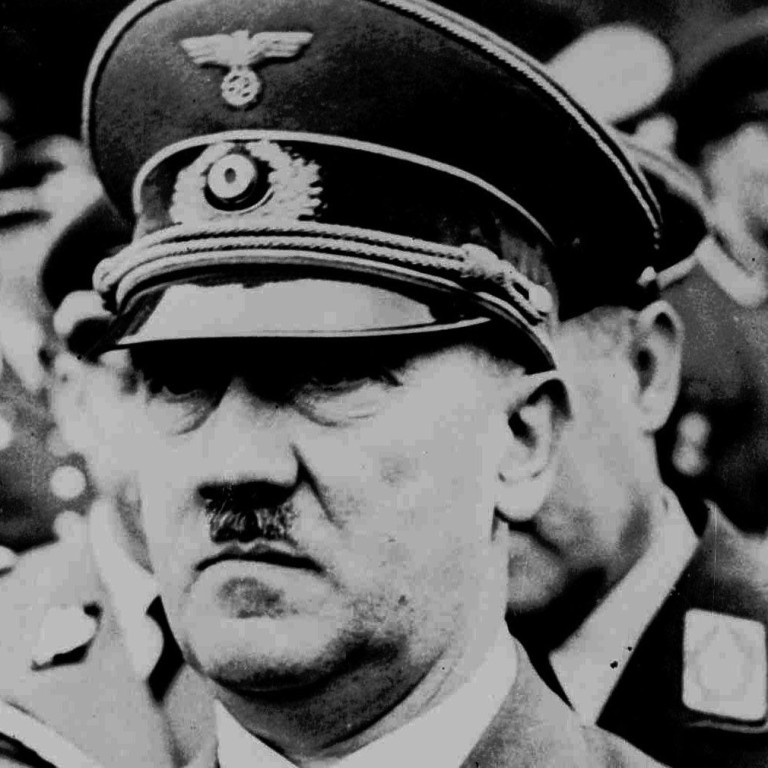 'Superattainers': Philippine firm hails leadership skills of Hitler, Stalin, Mao and Marcos
A Manila-based management recruiting firm that gives leadership awards has extolled Adolf Hitler, Joseph Stalin, Attila the Hun, Mao Zedong and Ferdinand Marcos as "superattainers" who are "high achieving individuals."
The five appear as part of a long list of leadership exemplars on the website of Chalre Associates, which runs the Asia-CEO Awards and hosts a monthly "Asia CEO Forum." This month, it is organising a lunch featuring senator Ferdinand "Bongbong" Marcos Jr, son of the deposed Philippine dictator.
Asked why her company lists the tyrants and their supposed virtues on its websites, Chalre president Rebecca Bustamante-Mills said: "People have different mindsets, have different personalities. It doesn't mean that we follow them."
However, the site doesn't cite the dictators as negative examples - in fact it is silent about their crimes. Of Hitler, it says: "He was instrumental in building the autobahn (superhighway) as well as putting German industry back on its feet" – leaving out the Holocaust in which approximately six millions Jews were killed.
Of Mao, the website says: "(His) supporters view him as a great revolutionary leader whose thought was the highest expression of Marxism." No mention is made of the Cultural Revolution or the catastrophic Great Leap Forward, in which tens of millions likely died.
As for Marcos, whose brutal 14-year martial law regime resulted in the deaths of at least 3,200 Filipinos, the torture of tens of thousands and the plundering of at least US$10 billion, Chalre says: "In 1972 he declared martial law, which allowed him to stay in power until lifting it in 1981".
Of his "main life accomplishments", the site notes: "Due to his iron rule, he was able to impose order and reduce crime by strict implementation of the law."
Told about the lack of detail about Marcos' crimes, Bustamante-Mills said: "I will look into it. We outsource all these things."
Noticeably absent in the leadership list is Corazon Aquino, the inspirational figure in the peaceful "People Power" uprising that toppled Marcos.
Asked why her company was hosting Marcos Jr as a speaker, Bustamante-Mills said a contact who knew Marcos asked Chalre to invite the senator. "We would like the leaders, whatever their personality, to be heard", she explained.
The online invitation to the lunch calls the dictator's son a "leading presidential candidate" with "strategists ... more and more predicting a Marcos victory in the 2016 election."
Surveys actually place the senator near the bottom in a list of candidates. Marcos Jr has not only been unrepentant about his father's use of martial law, he denies any crimes happened.
He once said of human rights victims suing for compensation: "There are no human rights victims … only victims of their own greed" who "only want money."
Earlier this year a local news site revealed that Marcos' claim to have an Oxford degree in political science was false, forcing the senator to change his resume.
Chalre's announcement prominently lists major corporate sponsors, including such firms as PLDT – a local unit of Hong Kong's First Pacific Group. However, when asked about the event, PLDT's public affairs chief Ramon Isberto replied: "PLDT Alpha is NOT a sponsor of the talks that feature possible candidates in the forthcoming elections as speakers. We have instructed the organisers that our name and logo should NOT be used in connection with these talks."
An alleged "media partner" is the Philippine Daily Inquirer, founded as a staunchly anti-Marcos paper. Its assistant vice-president for corporate affairs, Connie Kalagayan, denied any partnership with Chalre. "Based on their website of acclaimed media partners, they have indeed used our brand logo. I will definitely call the attention of the organisers to let them know that they have no right to use our brand name for their benefit."