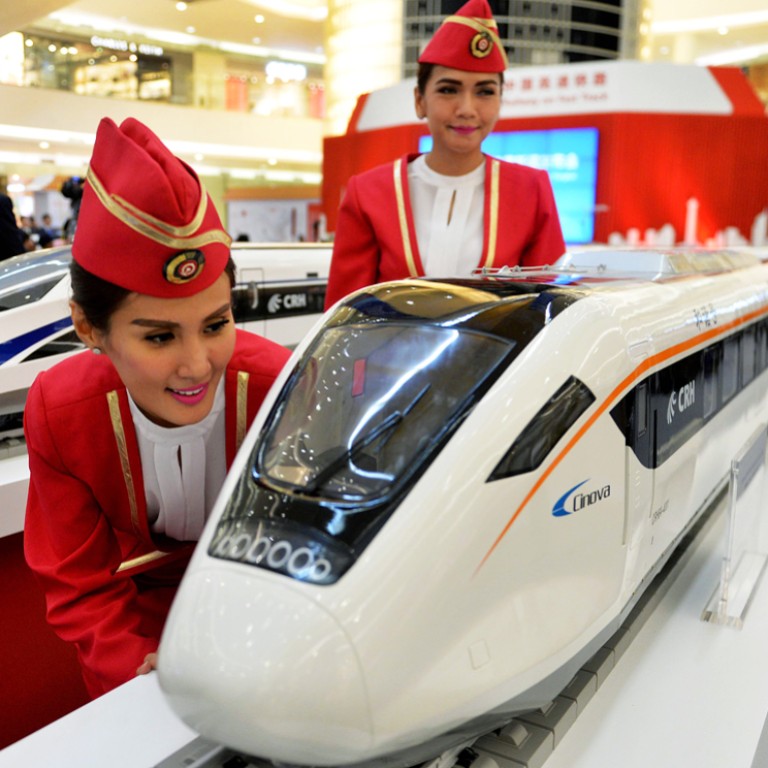 China wins Indonesia high-speed rail project as Japan laments 'extremely regrettable' U-turn
Decision comes after Jakarta had said they were scrapping the high-speed rail project
Japan has lost a key Indonesian high-speed railway contract to China, dealing a heavy blow to Prime Minister Shinzo Abe who is seeking to take advantage of infrastructure exports for economic growth.
Sofyan Djalil, head of the Indonesian National Development Planning Agency, told Japanese Chief Cabinet Secretary Yoshihide Suga in Tokyo on Tuesday that Indonesia planned to accept the Chinese proposal, Suga said.
But Sofyan told Suga that China recently made a new proposal to build the high-speed rail link between Jakarta and the West Java provincial capital of Bandung without Indonesian fiscal spending or debt guarantee. Sofyan was visiting Japan as special envoy of Indonesian President Joko Widodo.
Suga termed the Indonesian about-face "difficult to understand" and "extremely regrettable".
In Jakarta, Presidential Chief of Staff Teten Masduki told a small group of reporters that Japan failed to win Indonesia's heart because its proposal was more about government-to-government cooperation, while Jakarta prefers business-to-business cooperation.
The Japanese government spokesman doubted the feasibility of the Chinese proposal to build the railway without Indonesian funding. The railway project is estimated to cost 78 trillion rupiah (HK$41 billion).
"It defies common wisdom. I doubt if it will be successful," Suga said.
In an apparent effort to dampen the Japanese government's disappointment, Teten said there were still a lot of opportunities for Japan to invest in Indonesia's infrastructure sector.
"There are a lot of infrastructure projects that we have been offering, not only the Jakarta-Bandung high-speed railway project, but also the one connecting Jakarta and (the East Java provincial capital) Surabaya," he said.
This article appeared in the South China Morning Post print edition as: Japan left disappointed as China wins rail project