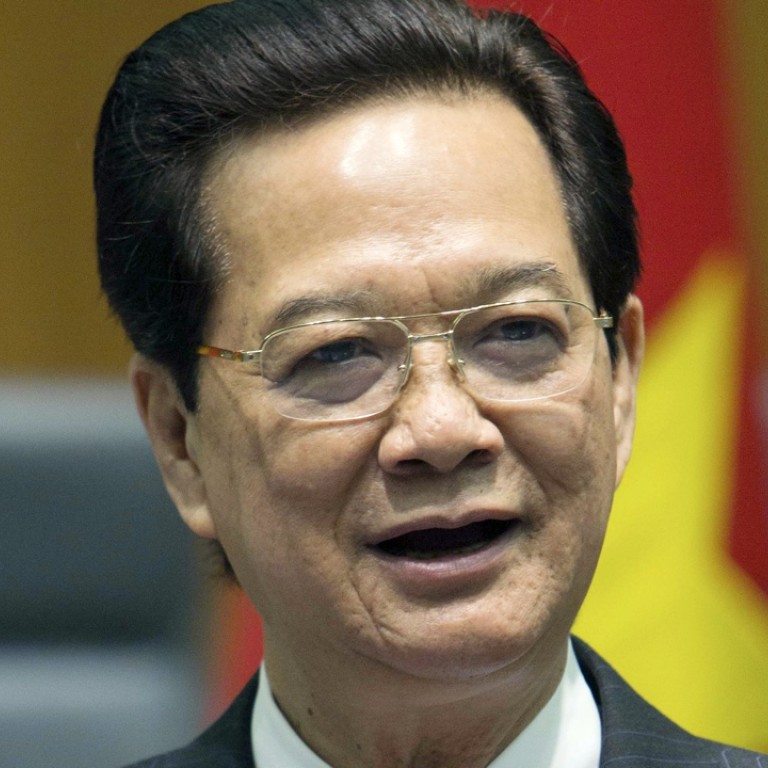 Vietnam's Prime Minister Nguyen Tan Dung withdraws from contest for Communist Party chief
Vietnam's prime minister has withdrawn from a contest to become the Communist Party chief, clearing the way for his rival to keep the post in what appears to be a compromise to present a united party to the nation.
Prime Minister Nguyen Tan Dung had mounted a last-minute challenge during the ongoing party congress after being excluded from an official list of candidates for members of a key party panel. Had he continued his challenge, he could have become part of the Central Committee, and subsequently could have been in the race for party general secretary.
The path is now clear for Nguyen Phu Trong to stay as general secretary, the de facto top position in Vietnam's collective leadership.
Several delegates at the congress said that Dung decided on Sunday to abide by party rules that require him to refuse the nomination for a Central Committee slot proposed by his supporters. The congress then voted on Monday to accept his refusal. The Central Committee, one of two pillars of the ruling establishment, will be chosen Tuesday.