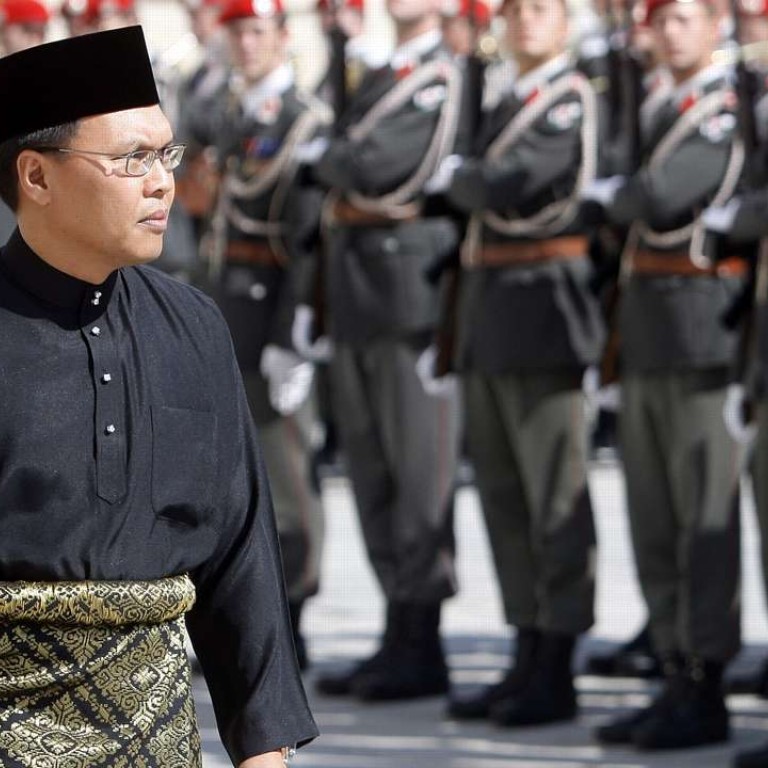 Malaysia summons Chinese envoy over South China Sea intrusion
The Malaysia Foreign Ministry said on Thursday it summoned the China's ambassador for "clarification" and "to register Malaysia's concern" over the encroachment of some 100 Chinese fishing boats into Malaysia's territorial waters in the South China Sea which were accompanied by a Chinese coast guard vessel.
Chinese Ambassador Huang Huikang met with the Deputy Director General Muhammad Shahrul Ikram Yaakob and Azfar Mohamad Mustafar, director general of the Department of Maritime Affairs, at the ministry in Putrajaya, the federal administrative capital.
In a statement, the ministry said it sought to confirm reports about the presence of the huge fleet of Chinese fishing trawlers near Luconia Shoals in the South China Sea and that they were accompanied by Chinese coast guard vessel.
It stated that the relationship between Malaysia and China is "anchored in mutual respect for sovereignty and territorial integrity, mutual non-aggression and non-interference in each other's internal affairs, equality and mutual benefit and peaceful coexistence".
"In this connection, Malaysia is confident that with goodwill and sincerity, Malaysia and China would be able to find an amicable resolution on any issues between both countries," it added.
The Malaysia Maritime Enforcement Agency said on Tuesday that the Chinese boats were first encountered on March 24 and that they remained until Sunday, with the number of boats ranging from 40 to 100 on different days.
The boats were spread out within a 1,931 sq km area inside Malaysia's Exclusive Economic Zone.
The cluster of shoals and reefs that make up Luconia, known locally as Beting Patiggi Ali, is located about 155km off the coast of Miri town in Malaysia's Sarawak state in the Borneo.
China claims over 90 per cent of the South China Sea, parts of which are also claimed by Taiwan, Brunei, Malaysia, the Philippines, and Vietnam.
The alleged intrusion came after Indonesia intercepted a Chinese fishing boat last week off Natuna Island in the southernmost region of the South China Sea, sparking a diplomatic spat.
In the past there have been incidents of Chinese coast guard and fishing vessels encroaching into Malaysian waters in the South China Sea but Malaysia has thus far preferred taking a low-profile approach via a quiet diplomatic protest note to its major trading partner.