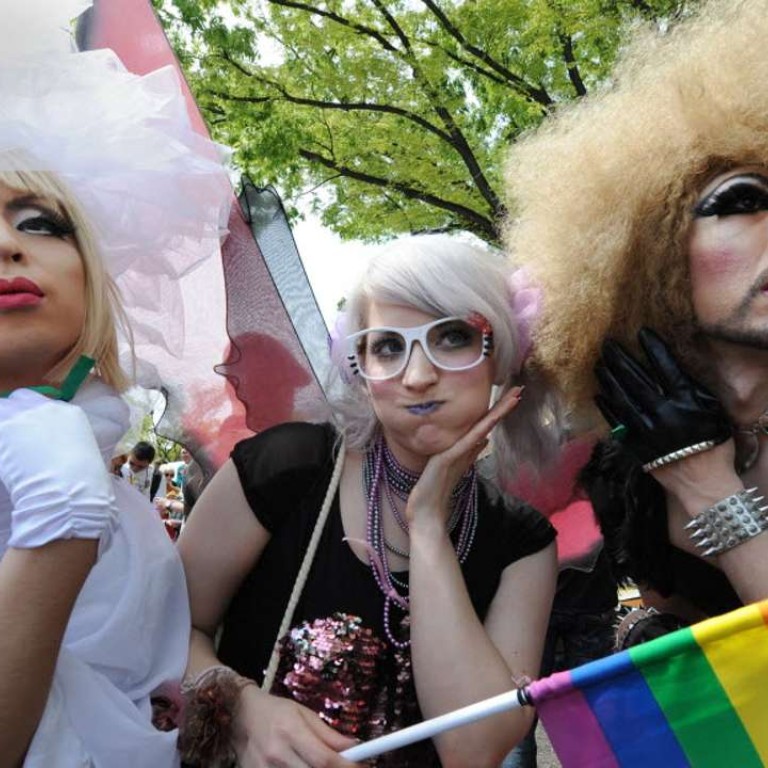 Japan schools a 'hateful' place for LGBT students, says rights group
Discrimination is not just an issue in Japan, the country lags behind the United States and many other Western nations in terms of gay rights and same-sex marriage
Japanese schools are filled with "hateful" comments about gay and transgender people, including remarks by teachers that can aggravate bullying and push some students into depression, Human Rights Watch (HRW) said in a report Friday.
The study was based on interviews with dozens of LGBT students at schools across the country, and also teachers, who the rights group said were often a key part of the problem.
"Hateful anti-LGBT rhetoric is nearly ubiquitous in Japanese schools, driving LGBT [lesbian, gay, bisexual and transgender] students into silence, self-loathing, and in some cases, self-harm," the group said.
Nearly every interviewee "said that they heard anti-LGBT rhetoric in school, including LGBT people called 'disgusting', the use of slur words such as 'homo', and declarations that 'these creatures should never have been born'".
While HRW noted that such discrimination is not just an issue in Japan, the country does lag behind the United States and many other Western nations in terms of gay rights and same-sex marriage.
Historically, Japan has been broadly tolerant of homosexuality, with documented cases of samurai warriors during feudal times having male lovers, while same-sex relationships have been depicted in traditional art, such as ukiyoe, or wood block prints.
As Japan industrialised and modernised, however, from the late 19th century, Western prejudices against homosexuality were increasingly adopted.
Sachi N., a 20-year-old lesbian interviewed for the HRW report, said she learned in class that homosexual relations were the main cause of AIDS and were a "very weird thing to do".
"Everything I heard and was taught [about LGBT people] was bad," she was quoted as saying.
"Even though now I am a lesbian and I know it, I still have a bad concept of it. I still think it's my fault."
HRW researcher Kyle Knight said working with teachers and making LGBT issues part of the curriculum was crucial to fixing the problem.
"The most important thing to combat this ... is to arm the teachers with appropriate information to have LGBT topics included in the curriculum," he told reporters on Friday.
Bullying is widespread – and sometimes brutal – in Japanese schools, but government policies aimed at fixing the problem do not specifically address LGBT students, who are among the most vulnerable, the rights group said.
There are signs of a growing public acceptance, however.
Some other municipal governments have also followed suit, while corporate Japan is also showing signs of moving toward recognising same-sex couples.