CNBC
Get more with myNEWS
A personalised news feed of stories that matter to you
Learn more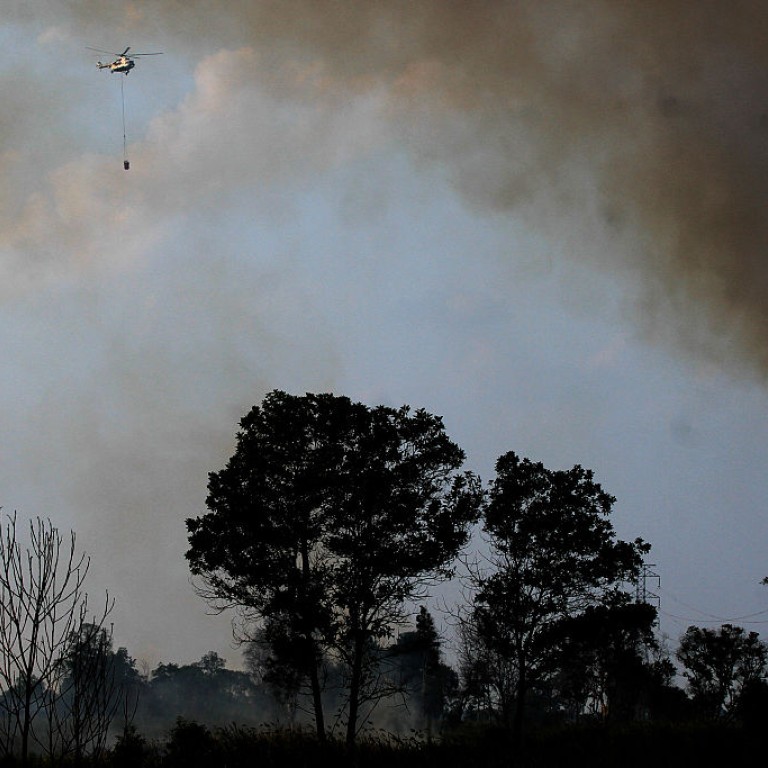 Singapore air quality worsens overnight as Indonesia fire arrests jump
Air pollution hits unhealthy level in the morning despite stepped up efforts against 'slash-and-burn' techniques of cutting down vegetation
Southeast Asia is bracing itself for its annual, uncomfortable tryst with haze as raging fires at Indonesian plantations worsen pollution in the region.
On Friday, Singapore woke up to a deterioration in air quality overnight, as a thin cloak of haze hung over the city-state. The country's environment agency said that its 3-hour Pollution Standards Index hit the unhealthy level at 10am local time.
Neighboring Malaysia had already been feeling the effects of the drifting smog since mid-August, local media reported.
The latest bout of pollution comes even as Indonesia steps up efforts against the 'slash-and-burn' technique of cutting down vegetation on a patch of land, then burning off the undergrowth to make space for new plantations.
The country has arrested 454 individuals in connection with forest fires so far this year, more than double the 196 arrests made in 2015, Reuters reported, citing police data released on Thursday.
The 'slash-and-burn' method is prevalent in Indonesia as it the easiest, fastest and most cost-effective way to clear land. According to the World Bank, about 35 per cent of the Indonesian workforce is employed in agriculture, with palm oil and pulp-and-paper industries key contributors.
The use of fire has been deemed illegal by the Indonesian government due to its detrimental environmental impact.
Earlier in August, a sago plantation company was fined 1.07 trillion Indonesian rupiah (US$81 million) for its link to widespread fires last year - the biggest fine imposed on a plantation business so far.
In 2015, the pollution cost Southeast Asia economic powerhouse Singapore S$700 million (US$517 million), the country's environment and water resources minister said in March.
The smog got so bad it led to school closures as well as air and sea traffic disruptions.
Indonesia, where most of the thick cloud originated, suffered even more economically, with the World Bank estimating damages at US$16.1 billion in 2015.
It is "difficult and tricky" to put a dollar value on damages this year, as what is at stake is often intangible, such as loss in productivity, delayed construction activities and sovereign risk reputation to tourists, said ANZ economist Ng Weiwen.
Singapore hosts the Formula One Grand Prix night time motorsport event in September yearly and concerns have surfaced in previous years over visibility.
There's hope that the pollution will not be as bad as last year in terms of duration and intensity as the weather forecast for the rest of the year points to a La Nina weather phenomenon, which is likely to result in increased rainfall, said a weather expert.
"Of course, this assumes the non-meteorological factors like land clearing through burning by humans don't increase in significance," said Winston Chow, a professor at the National University of Singapore's geography department.
According to the Asean Specialised Meteorological Centre based in Singapore, the number of hotspots (locations with active fires) in Indonesia hit a high of 184 on August 18 due to the ongoing dry spell, but that figure has since eased as rains doused the fires.
On Thursday, there were 17 hotspots in Indonesia.