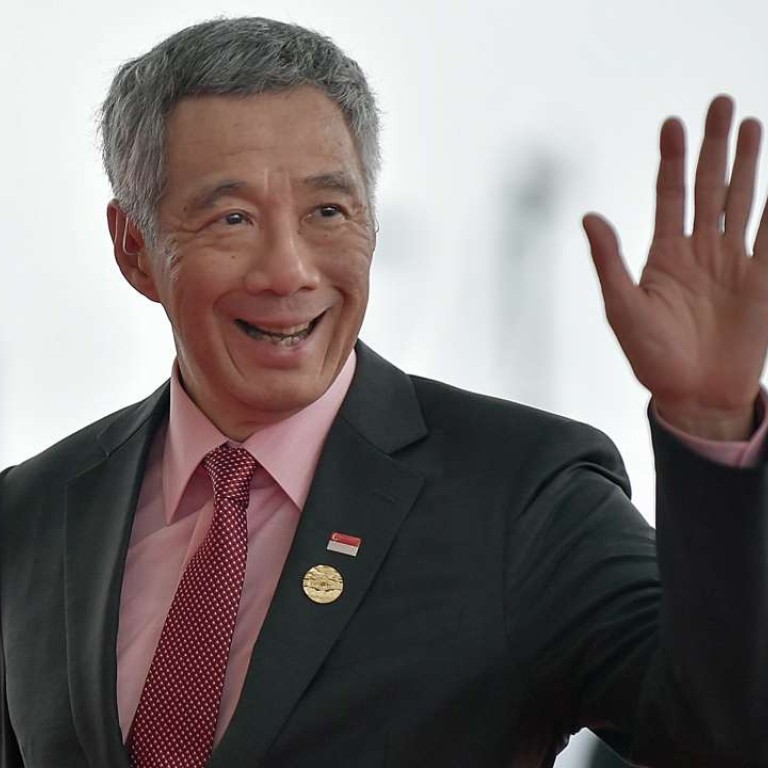 Singapore PM Lee says he is 'alright' after recent wobble on stage
In his first televised appearance since the incident, Lee told local television Channel 5 that doctors concluded that he had suffered "vasovagal syncope", which is the most common type of fainting.
"I'm alright. Doctors went over me very thoroughly the same night and after that night and they went through all the possible causes on why it could have happened," Lee said.
"For the layman it means 'you stood up and you fainted'. Fortunately it's nothing worse than that and no harm came to me but I had a week's break and I'm back at work," said Lee, who is now in China to attend a
summit of leaders from G20 nations
.
Vasovagal syncope is usually harmless and requires no treatment.
"I usually have a doctor travel with me when I'm going on working trips. I just have to keep a sustainable pace," he said at the beginning of an interview about upcoming changes to make it easier for minorities to become the president of the multi-ethnic city-state.
A key change could be that from time to time the presidential race could be reserved to minorities if needed, he said. The presidential role in Singapore is largely ceremonial, but the president has veto rights over the use of past state reserves and key civil servant appointments.
Lee, 64, has twice survived cancer. He was diagnosed with lymphoma in 1992 but the cancer went into remission after successful chemotherapy. He had his prostate gland removed in February 2015.
This article appeared in the South China Morning Post print edition as: Lee insists he is 'alright' after recent stage wobble