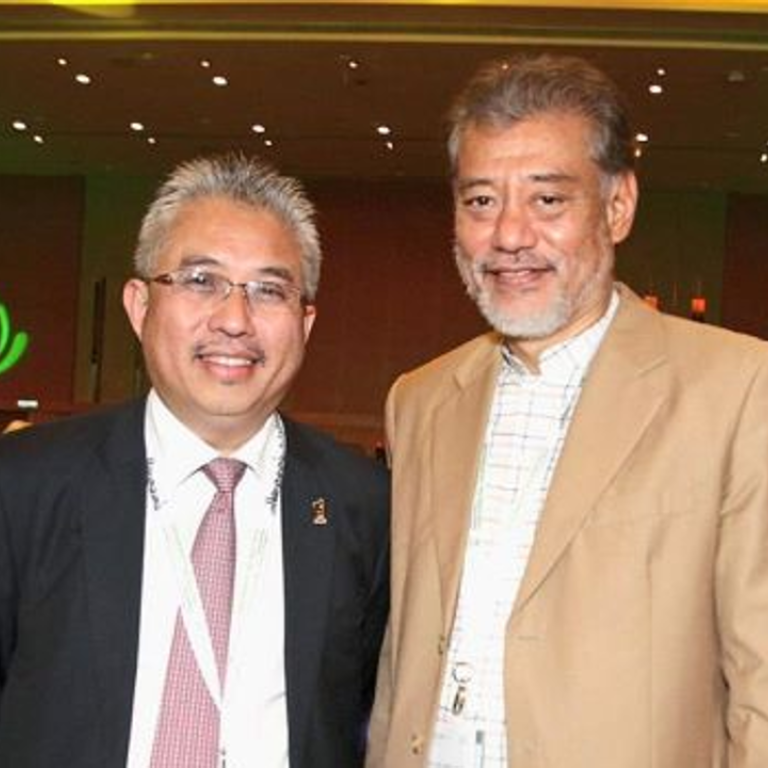 Ageing population adds pressure to Malaysia's social system
Economist says the other factor is falling fertility rates
Malaysia's growing ageing population coupled with decreasing fertility rates will lead to higher pressure on the social system.
"The average Employees Provident Fund savings of a 51-to-55-year-old is RM159,952 (US$38,870), which means that at the current interest and inflation rates, a person drawing a poverty-line income every month would only last 15.6 years," said prominent Malaysian economist Prof Jomo Kwame Sundaram in his opening address during Khazanah Nasional Bhd's Megatrends Forum 2016 yesterday.
He noted that Malaysians were having fewer children and this wasn't just among the Chinese, but all races. Thus, with this, the ageing population is increasing and dependency ratios are moving upwards.
"As the life expectancy of the elderly increases, the level of poverty also increases.
"An ageing society can increase the fiscal and financial pressure of a country," said Jomo.
Khazanah board member Tan Sri Andrew Sheng said that Malaysia faced choices on how to break out into advanced country income levels, by using its strategic geographic position in the fastest growing region in the world.
He noted that inequality was one issue to tackle.
During his closed-door session, Sheng noted that Malaysia had "huge advantages but also difficult constraints".
"Inequality is bound with the issue of national identity, which is not only entangled with culture, religion, language and civilisation, but how the different communities can work together to evolve not only common policies on economy, education and technology, but also visions of how we will compete in an increasingly complex world," he said.
He said that every society must have that important conversation with the Government on where they want society to go.
With Malaysia being a diverse society, that conversation is all the more important.
National University of Singapore's Prof Danny Quah said that society's inequality is very steep, especially in the West. Among his top wish list is for there to be better opportunities for immigration and globalisation, as this reduces the inequality gap.
Quah understands that many are fearful of immigration, as they worry about jobs and opportunities being taken away.
"I feel there is a need to better understand the effects of immigration, for example," he said.
On another issue, Quah feels the world needs to be more accepting of prosperity and development in a different way. Right now, these ideals are very skewed towards the beliefs of the West. That stranglehold needs to be broken.
"As an example, we shouldn't be obsessed with individual liberty. That can be conflicting with the social good. Democracy doesn't always work too," he said.
Separately, Quah believes in state intervention when it comes to dealing with externalities. This is because depending purely on the market has shown that it has failed.
He cites examples of externalities such as global climate changes and the financial crisis in 2008.
"Externalities is an action by someone that is effecting another person without compensation. A simple example is the haze and a lazy colleague.
"We shouldn't just let markets decide, for instance, when it comes to carbon emissions. There needs to be collaborative action, as it is clear that markets have not been doing a good job in reducing these emissions on their own," said Quah.
When it comes to financial markets, Quah said that it is not about putting in more regulations, but coming up with smarter regulations.
The financial crisis of 2008 has shown that we cannot have faith purely in market forces, as trillions of dollars were wiped out from both developed and developing countries and huge unemployment numbers were created.