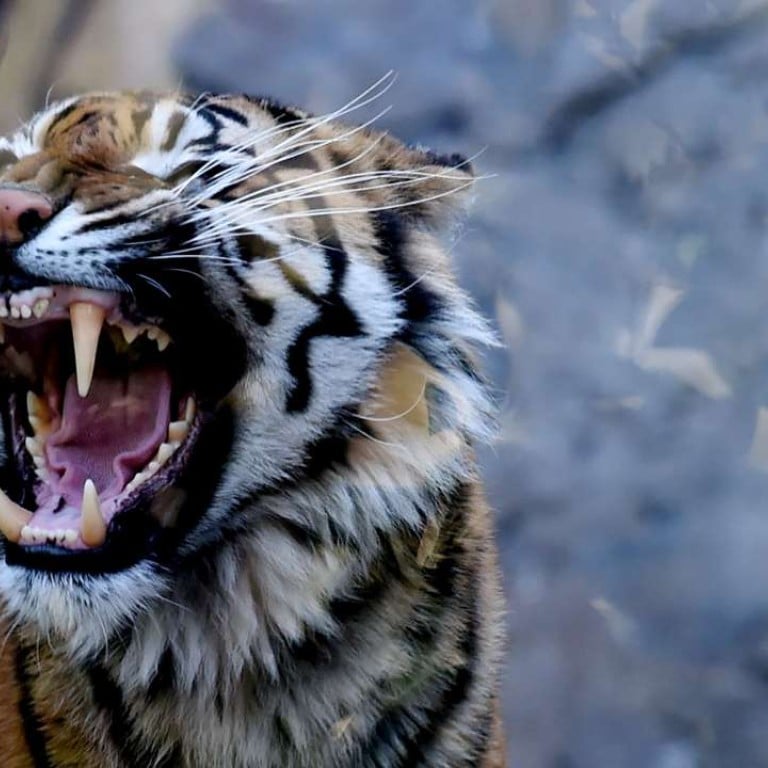 Sumatran tiger attacks group of five after nightfall, mauls Indonesian to death
A Sumatran tiger has mauled an Indonesian man to death in a national park, in a brutal attack that left the victim with bite marks all over his body, officials said on Thursday.
The man, named only as Sudir, was with four friends on Tuesday collecting palm leaves – which are used to make roofs for traditional village houses – when the attack happened, said park official Afan Absori. They were leaving the Sembilang National Park on Sumatra island after night fell when the 25-year-old victim suddenly let out a scream as the tiger pounced.
"The group saw a tiger approaching Sudir and the other four immediately ran away to seek help from people who live nearby," Absori said. "But when they came back, the tiger had gone and had already mauled Sudir."
There have been several cases in recent years of tigers killing people in Indonesia, where logging of rainforest to make way for palm oil plantations is destroying animals' habitat and bringing them into closer contact with humans. Local police spokesman Cahyo Budi Siswanto confirmed the death and said Sudir was left with bite marks on his neck, leg and buttocks.
He was pronounced dead at the scene, said the park official, adding the men should not have been in the area of the park where the attack happened as it is a restricted area.
Sumatran tigers are considered critically endangered by protection group the International Union for Conservation of Nature, with 400 to 500 remaining in the wild.
Sembilang National Park stretches down Sumatra's east coast and is home to an exotic array of animals, including elephants, gibbons and clouded leopards.