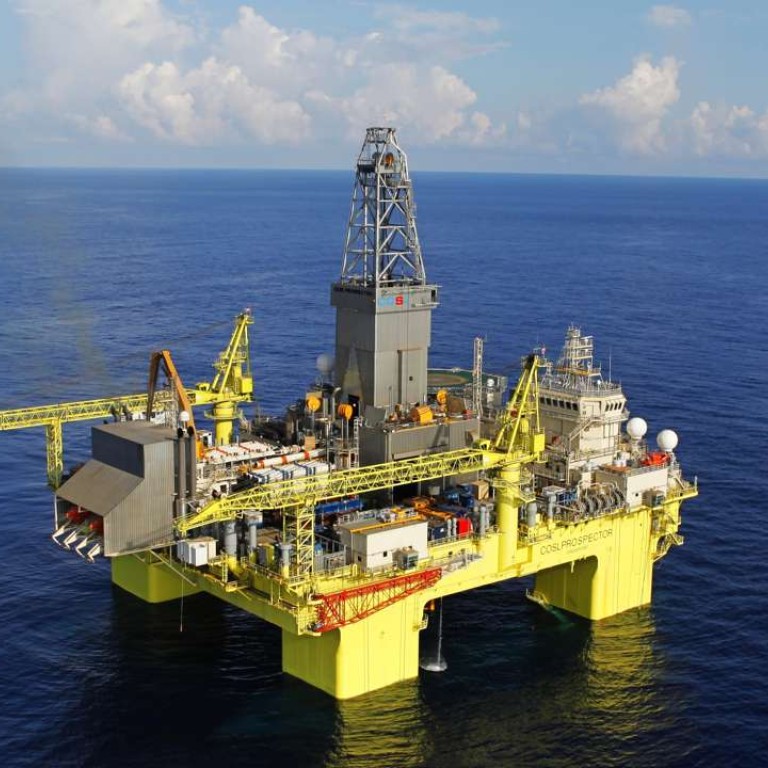 Update
Duterte's defence chief signals Scarborough Shoal is off-limits for Chinese rigs
Defence chief says Chinese ships were spotted last year and if there is a repeat in 2017, the navy has been ordered 'to accost them and drive them away'
Philippine Defence chief Delfin Lorenzana on Thursday said President Rodrigo Duterte had drawn "a red line" on any reclamation by China of Scarborough Shoal, a disputed reef with potentially large oil and gas reserves, 230km from the main Philippine island of Luzon.
"Once the Chinese start exploring, putting rigs there, we'll talk to them," Lorenzana quoted Duterte as saying to him. It is unclear when that conversation took place.
Last month, Lorenzana said he believed that China would eventually reclaim the shoal, also known as Huangyan island, which would be a strategic asset for Beijing.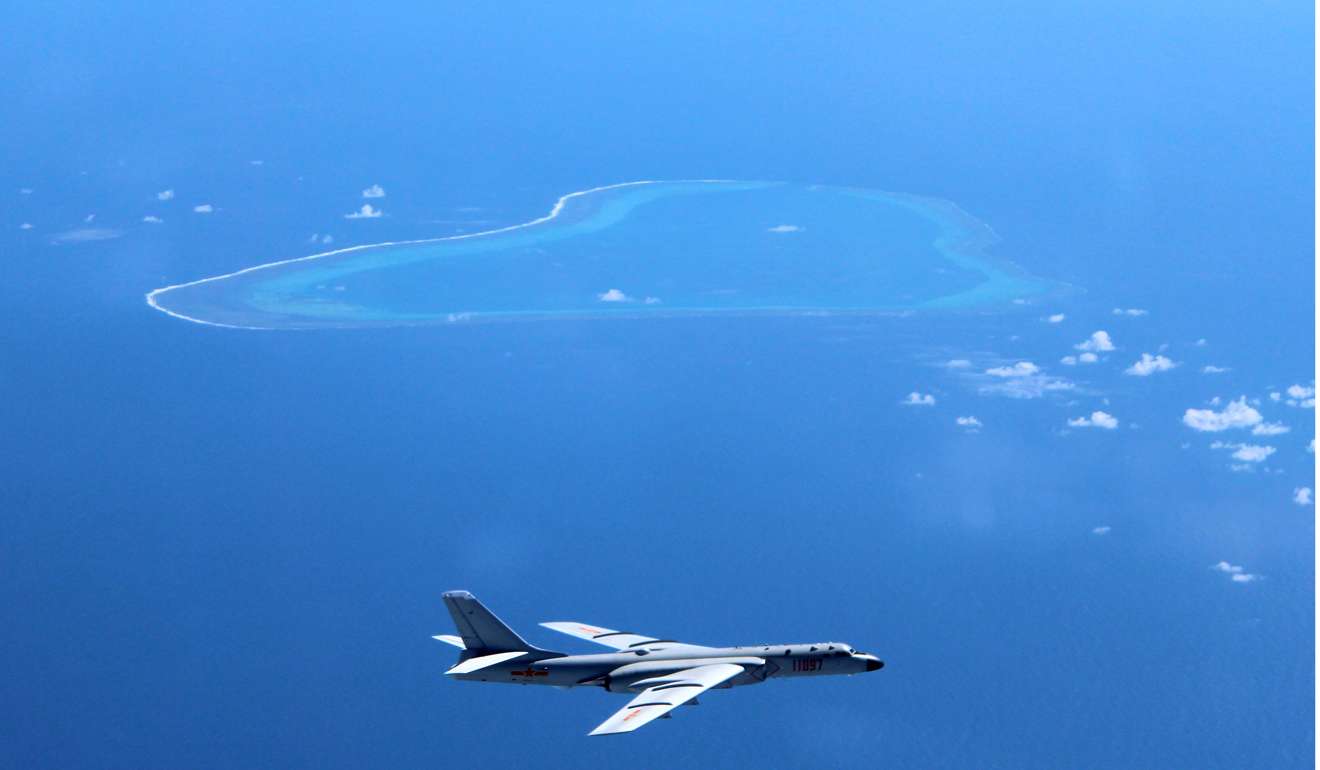 This would happen, he said, despite assurances from the former Philippines foreign secretary Perfecto Yasay, who said President Xi Jinping had pledged China would not occupy the shoal.
Beijing has already built up a number of islets and reefs in the Spratly Islands in the South China Sea, installing military facilities on several of them.
The United States remains concerned about China's construction of artificial islands housing military facilities, and expressed fears they could be used to restrict vessel movement in the vital trade route.
It is unclear what prompted such a strong statement from the defence chief, however it comes as a high-level Chinese delegation led by Commerce Minister Zhong Shan visited Manila to discuss trade and aid grants amid renewed ties between the two nations.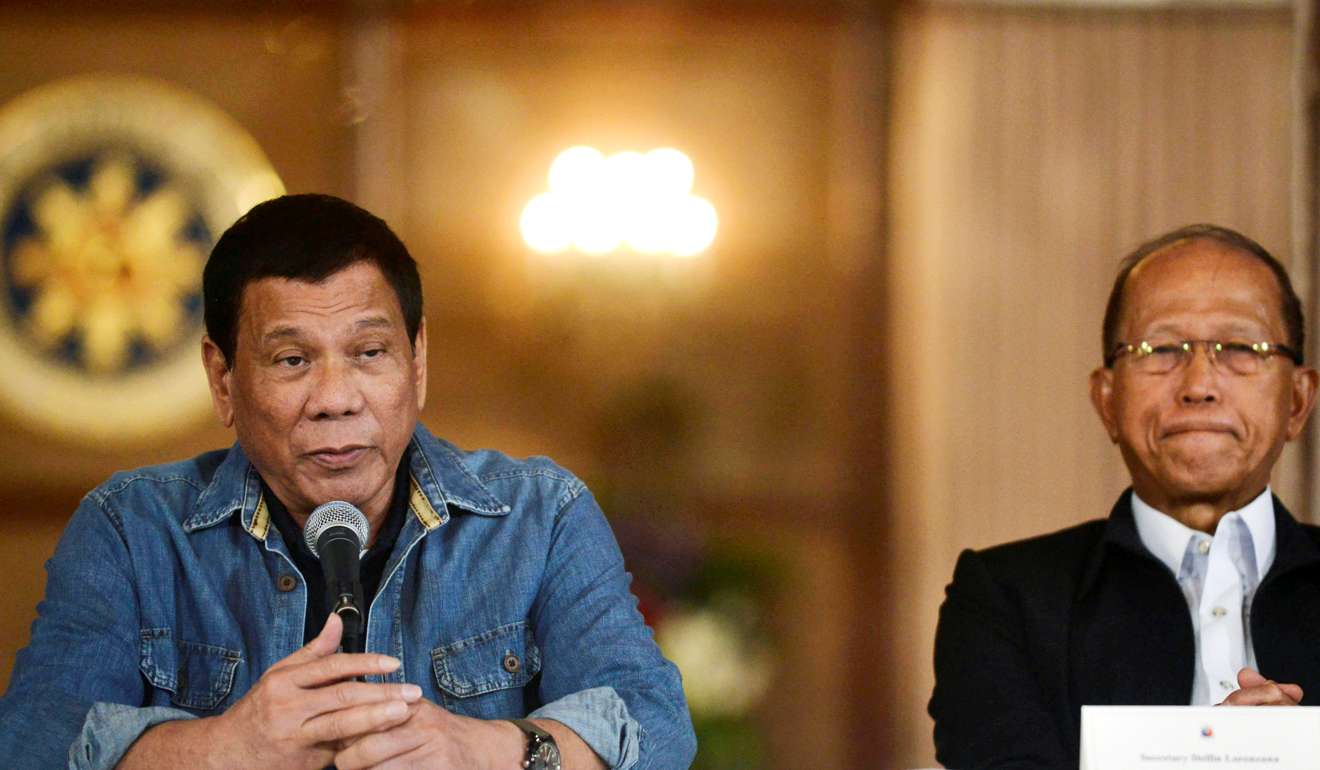 In December, Duterte announced he was not going to talk to China about the South China Sea, downplaying the territorial conflict while seeking financial and military aid.
Instead, he would set aside last year's ruling by the UN Permanent Court of Arbitration that there was no basis under the United Nations Convention on the Law of the Sea for China's so-called nine-dash line claiming sovereignty over nearly all of the South China Sea.
It also marked a clear signal that his administration was backing away from his country's close relationship with the United States.
Duterte said: "In the play of politics, now, I will set aside the arbitral ruling. I will not impose anything on China."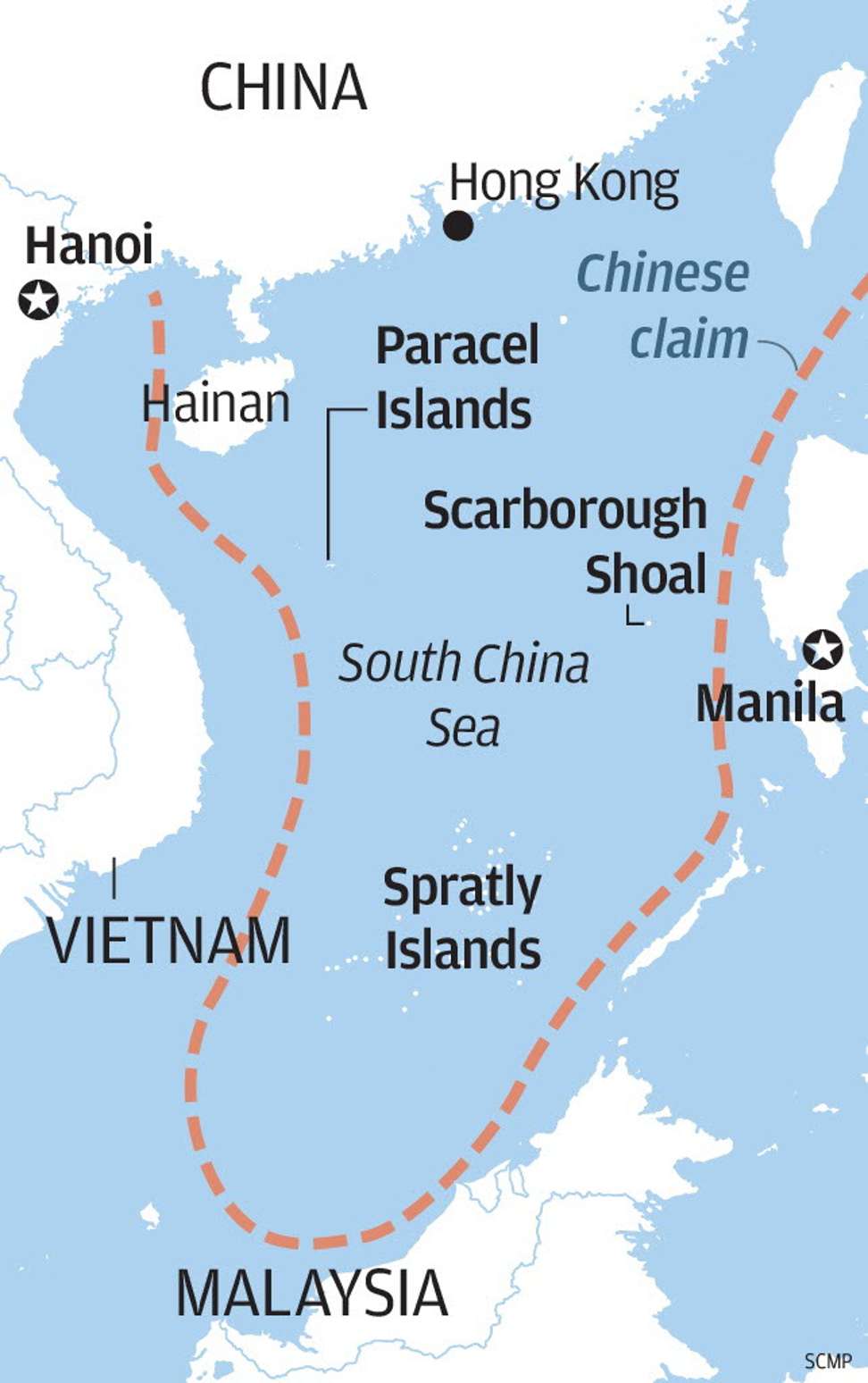 But Lorenzana, who spoke to journalists in Manila, denied that Duterte was setting aside that ruling.
"There is a misperception among us that the president really set aside the ruling. That's not true.
"Let's just manage the conflict with the Chinese, the president said. Let us not taunt the Chinese."
Lorenzana, who called China "both a threat and a friend", said Chinese survey ships had been entering waters recognised by the United Nations as Philippine territory, in a move he described as "very concerning".
Lorenzana said the ships were seen last year near Benham Rise – a Philippine territory 250km off the east coast of Luzon – as well as Reed Bank in the South China Sea.
"I have ordered the navy that if they see this service ship this year, to start to accost them and drive them away" from Benham Rise, Lorenzana said.
Asked why the ships might be surveying in Benham Rise, Lorenzana said he received information the vessels were "looking for a place to put submarines".

Benham Rise is an underwater landmass believed to be potentially rich in mineral and natural gas deposits. In 2012, the United Nations Commission on the Limits of the Continental Shelf approved the Philippines' undisputed territorial claim to Benham Rise.
Lorenzana, who was stationed for 11 years in Washington as Manila's envoy for Filipino war veterans affairs, also clarified that joint military training exercises with the US would continue despite mixed messages from Duterte.
However, the defence minister said that the exercises would no longer be held in the "West Philippine Sea", which would be seen as a calculated attempt to not provoke China.
However, Lorenzana was the first Duterte official to use that name to refer to the disputed sea.
Watch: what's happened so far in the South China Sea
Additional reporting by Reuters and Agence France-Presse
This article appeared in the South China Morning Post print edition as: duterte draws 'red line' over territory spat