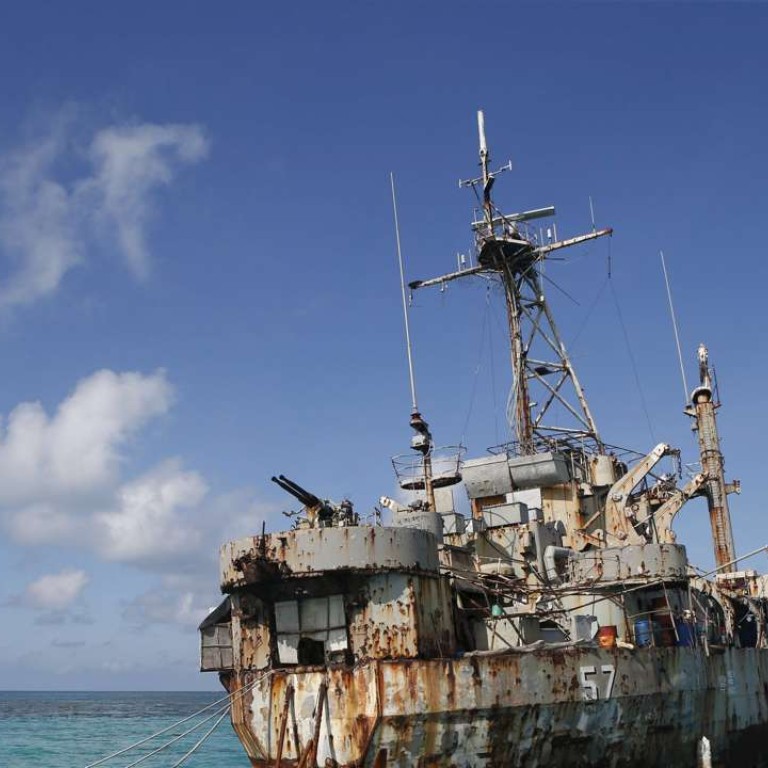 Duterte orders troops to occupy and fortify Philippine-held islands in South China Sea
Philippine President Rodrigo Duterte has ordered the military to occupy and fortify all Philippine-held islands in the disputed South China Sea to assert the country's claims amid what he says is a race to control territory in the area.
Duterte said Thursday that structures should be built on all of the nine to 10 islands, reefs and shoals held by the Philippines in the Spratly Islands.
Duterte said he may visit one of the islands, Pag-asa, the local name for Thitu Island, to plant a Philippine flag on Independence Day.
He said money has been budgeted to repair the runway there, home to a small fishing community and Filipino troops.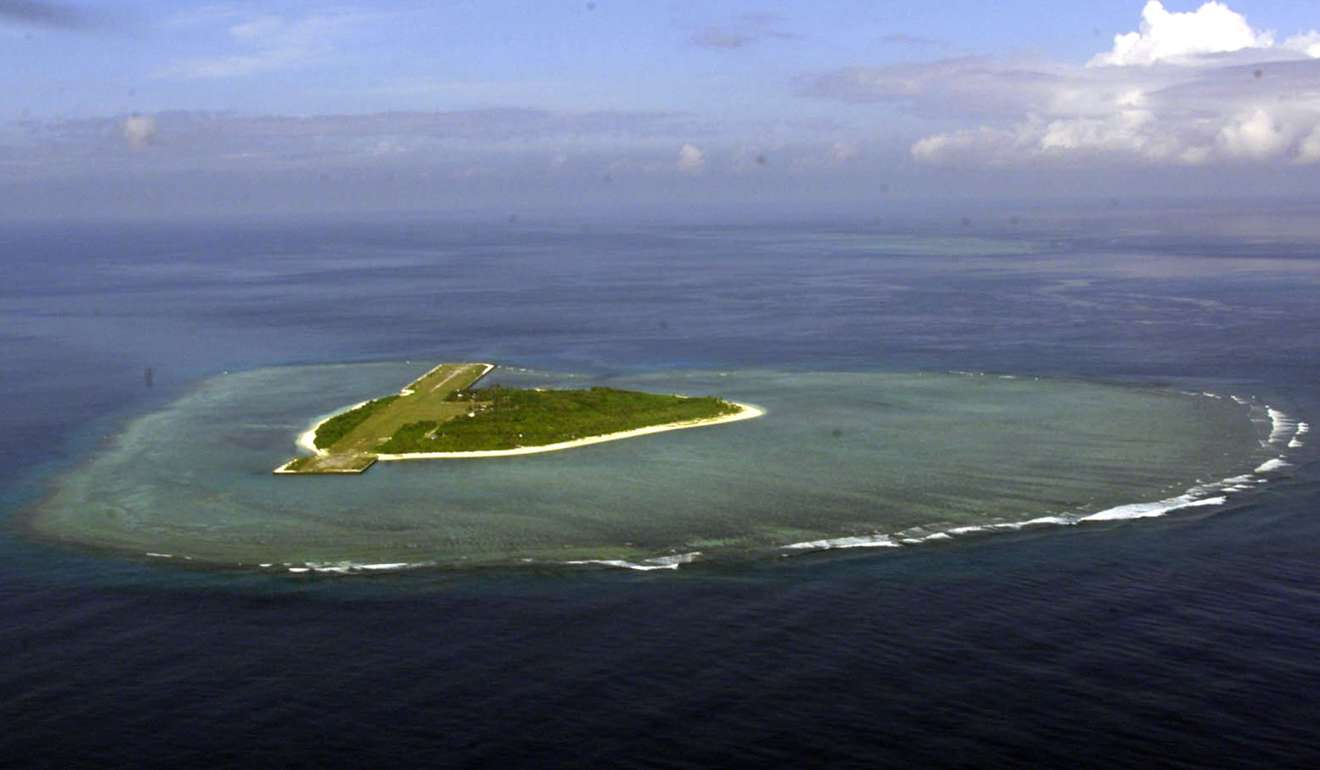 "It looks like everybody is making a grab for the islands there, so we better live on those that are still vacant," he told reporters during a visit to a military camp on the western island of Palawan, near the disputed Spratly group.
China asserts sovereignty over almost all of the resource-rich South China Sea despite rival claims from Southeast Asian neighbours and has rapidly built reefs into artificial islands capable of hosting military planes.
Thitu is close to Subi Reef, one of seven man-made islands in the Spratlys that China is accused of militarising with surface-to-air missiles, among other armaments.
Duterte has previously sought to improve his nation's relations with China by adopting a non-confrontational approach over their competing claims in the strategically vital waters.
But the president appeared to alter his tone with his announcement Thursday, saying it was time to "erect structures there and raise the Philippine flag".
"I have ordered the armed forces to occupy all.
"At least, let us get what is ours now and make a strong point there that it is ours," he said, adding Manila was claiming "nine or 10" Spratly islands, reefs or cays.
An official at the Chinese embassy in Manila seemed surprised when asked to comment on Duterte's declaration, but referred questions on the matter to the Chinese foreign ministry in Beijing.
The Philippines under Duterte's predecessor Benigno Aquino had actively challenged China's claim to control most of the South China Sea, despite counter-claims by several other nations.
But the controversial Duterte, who took office last year on promises to kill thousands of people in a drug war, reversed that policy as he sought billions of dollars worth of investments and grants from Beijing.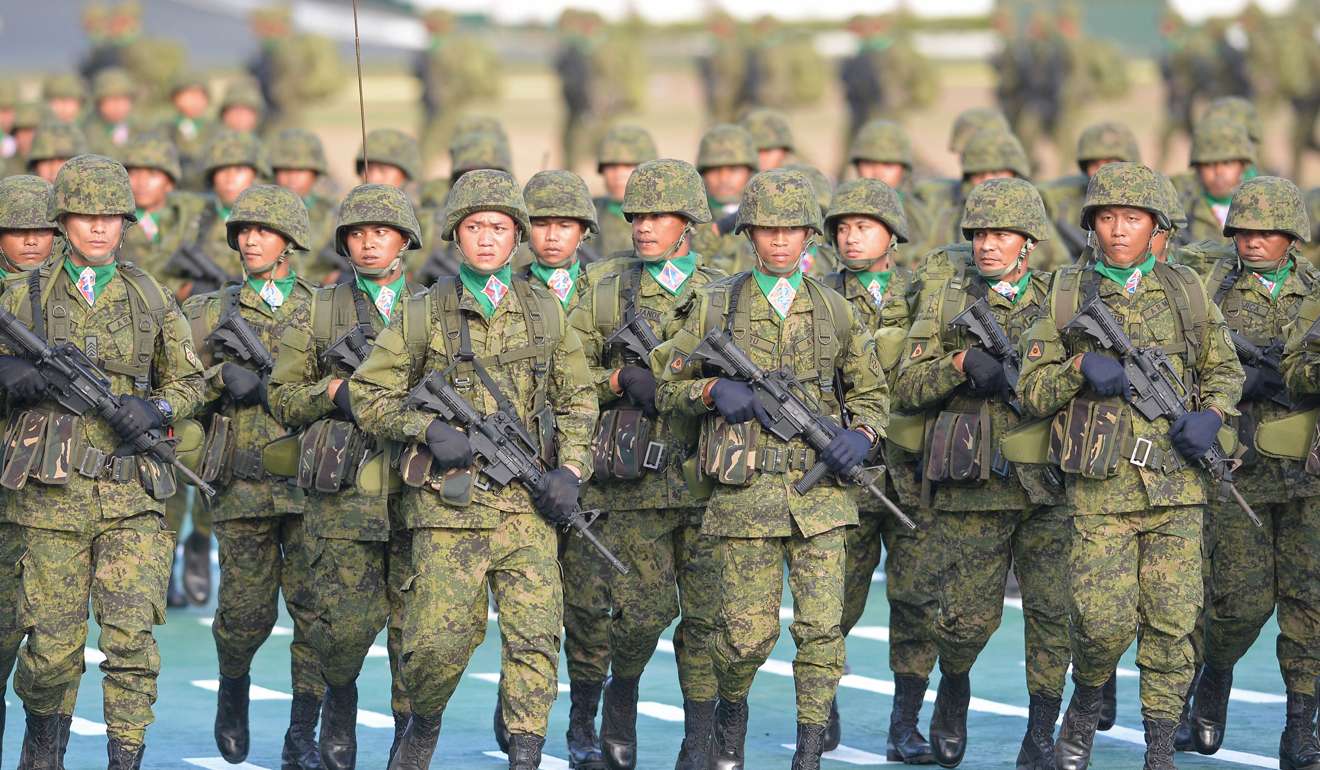 The two neighbours are scheduled to hold talks in China in May to tackle issues related to the sea row.
The Philippine military currently has garrisons on Thitu, the largest of the Filipino-claimed islands.
After China occupied Mischief Reef in the mid-1990s, the Philippines marooned a derelict navy vessel atop nearby Second Thomas Shoal to assert Manila's territorial claim.
Vietnam, Malaysia, Brunei and Taiwan have also sparred with Beijing over territory in the disputed waterway.
Watch: what's happened so far in the South China Sea
Last month, Defence Minister Delfin Lorenzana said the military would strengthen its facilities in the Spratlys, building a new port, paving an existing rough airstrip and repairing other structures.
Chinese coast guard vessels prevented a Philippine nationalist group from planting a Filipino flag on a rocky outcrop in another part of the South China Sea in June.
Duterte said last month it was pointless trying to challenge China's fortification of its man-made islands and ridiculed the media for referring to his comment that he would jet ski to one Beijing's reclaimed reefs.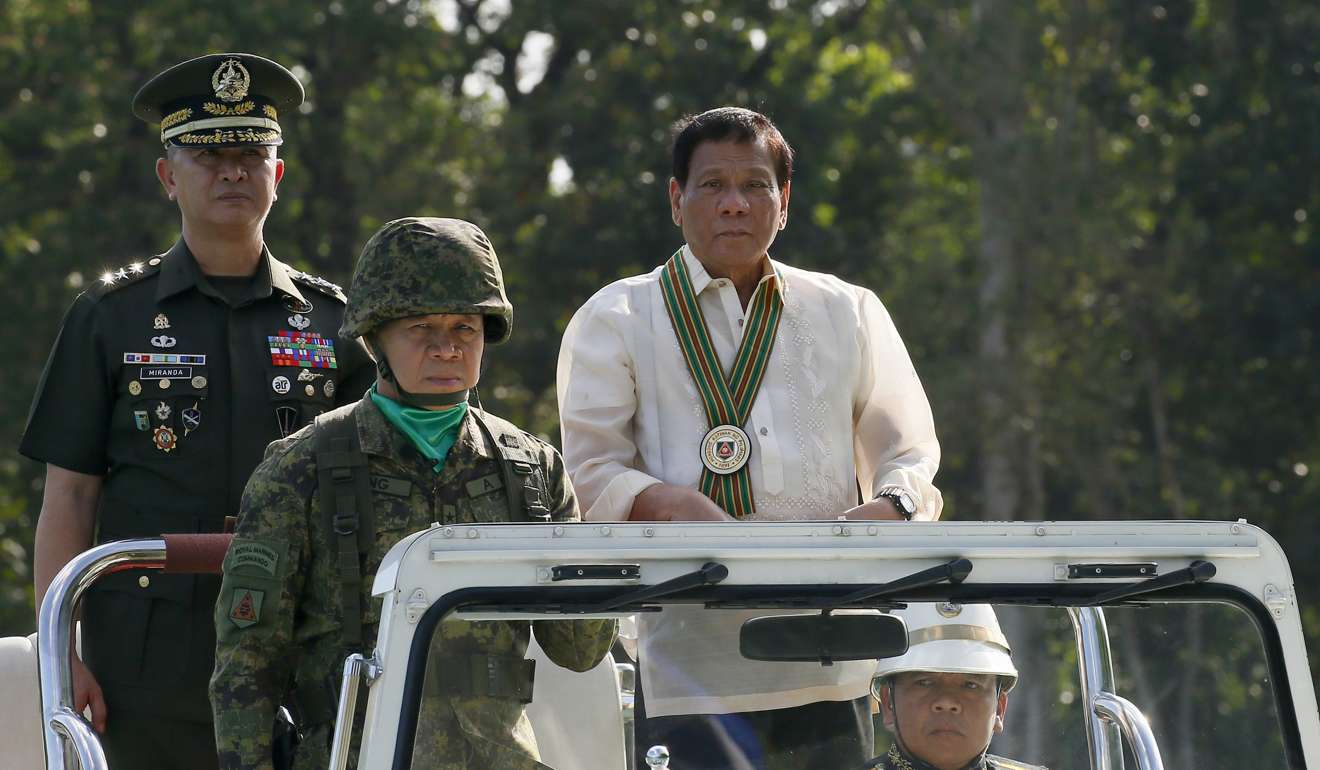 "We cannot stop them because they are building it with their mind fixed that they own the place. China will go to war," he said.
US President Donald Trump's administration so far has taken a tough stance on China's claims in the South China Sea, insisting it will defend international interests there.
Trump was set to sit down with Chinese President Xi Jinping later in the day to discuss a range of issues which will likely including tensions in the South China Sea.
Agence France-Presse, Associated Press, Reuters
This article appeared in the South China Morning Post print edition as: duterte's new order to 'fortify all islands'