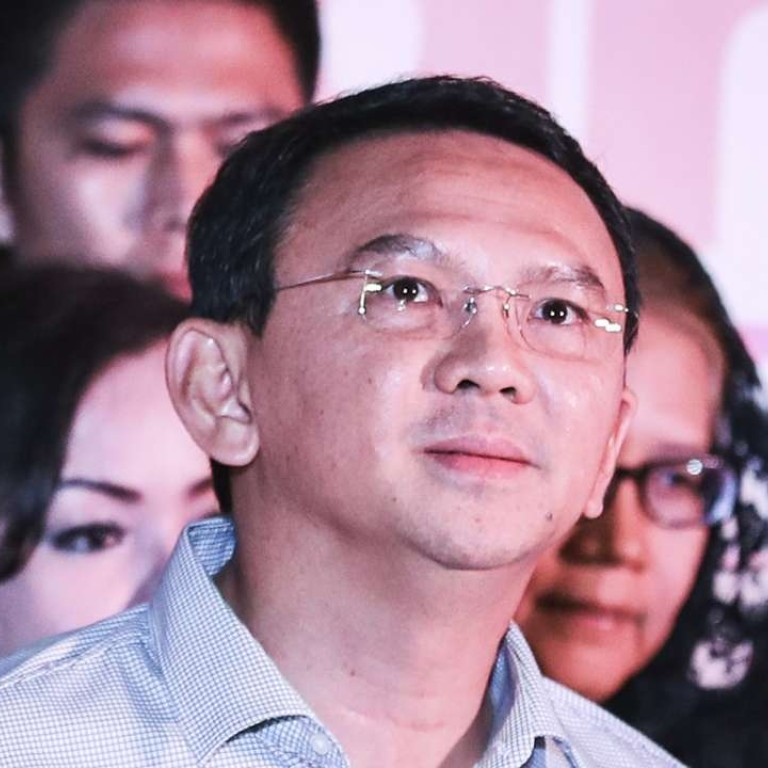 Jakarta's 'Ahok' concedes heavy defeat in governor race
Observers said the victory of 47-year-old Anies Baswedan ­signalled the rising political clout of Islamic hardliners in the world's most populous Muslim nation
A former minister staged a ­decisive victory in Jakarta's knife-edge gubernatorial election ­yesterday, after he courted the support of hardline Islamic groups opposed to the Chinese-Christian incumbent.
Observers said the victory of 47-year-old Anies Baswedan ­signalled the rising political clout of Islamic hardliners in the world's most populous Muslim nation, where leaders have sought to ­promote pluralism after violent riots in 1998 targeted the tiny but affluent Chinese ­community.
A sample count extracted from the nearly six million ballots cast showed Baswedan secured 58 per cent of the vote, against 42 per cent for the incumbent Basuki Tjahaja Purnama.
The early count was done by private pollsters endorsed by election officials. Official results will be released next month.
Observers said the lead in the sample count was too large to be overturned in the final tally. Purnama, who is commonly known by his Chinese nickname "Ahok", took over as governor after his predecessor Joko Widodo vacated the position following his victory in the 2014 presidential race.
Purnama's no-nonsense style, honesty and work ethic had been hailed by investors weary of long years of sluggish bureaucracy in the capital city.
Baswedan – backed by groups such as the Islam Defenders Front (IDF) – is aligned with opposition leader Prabowo Subianto, who lost the presidential election to Widodo in 2014. The 47-year-old academic was education minister until he was sacked last year.
"Now we start a new chapter, and we should work together to improve this city," Baswedan told supporters.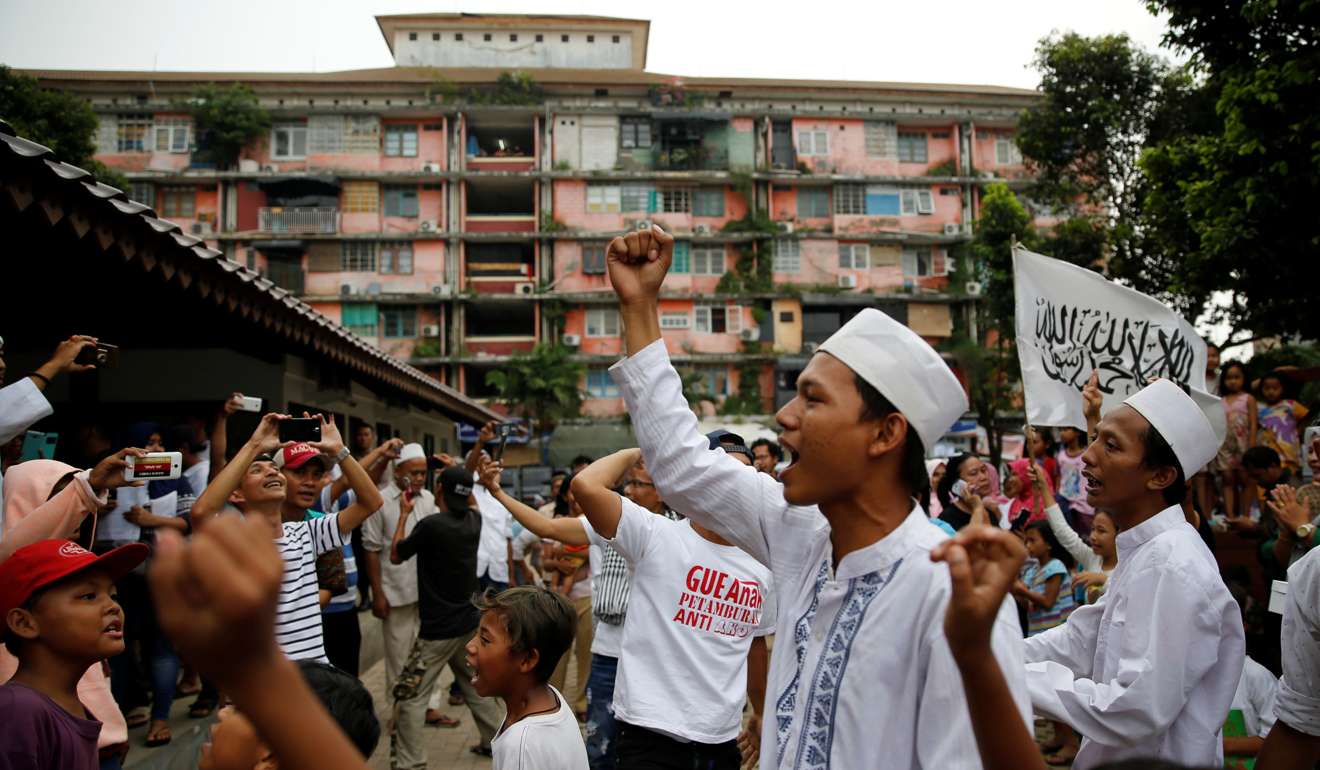 In a press conference, Purnama congratulated Baswedan and his running mate Sandiaga Uno. "We still have six months [in ­office] until the new governor is inaugurated and we will finish up our homework. We hope that in the future everyone can forget the campaign period," he said.
Purnama in November was hit with blasphemy charges for comments he made about ­Islam while on the campaign trail. Groups such as the IDF led mass protests against the governor.
"Anies was largely the anti-Ahok candidate," Marcus Mietzner, an Indonesian politics expert at the Australian National University, said. "He represented everything Ahok isn't: Islamic ­devoutness, politeness, caution.
"Arguably, the electorate wasn't so much impressed by his programme than by his presenting a compelling anti-Ahok ­persona."
The result is also seen as a ­major blow to Widodo, who had backed Purnama's candidacy.
Additional reporting by Reuters, Bloomberg