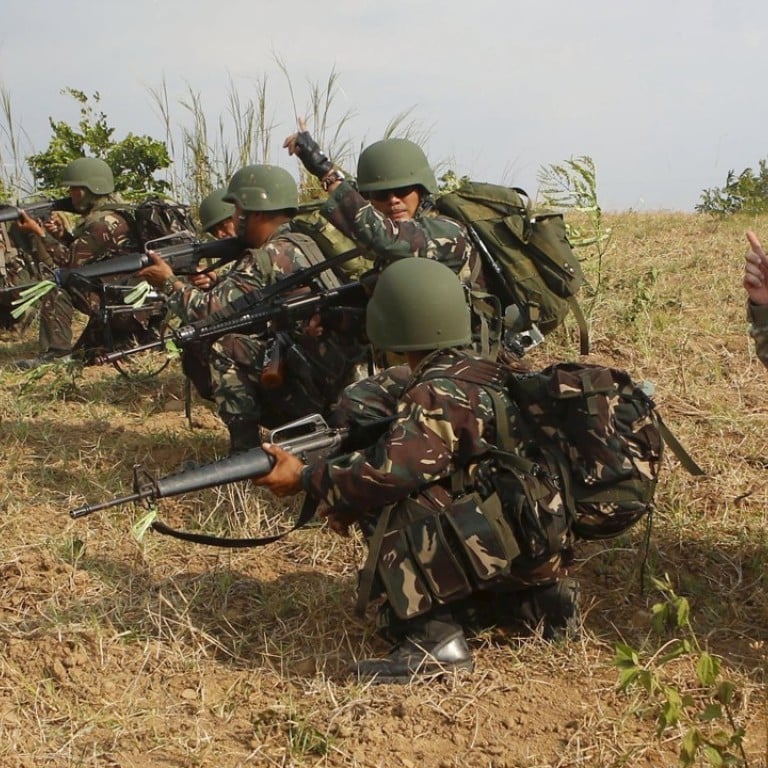 Philippines, US kick off 'Balikatan' annual joint military exercise, minus live-fire drills
After coming to power in June last year, Philippine President Rodrigo Duterte, angered by US criticism of his bloody anti-drugs campaign, announced that the 2017 exercises would be the last
The Philippines and the United States on Monday began a scaled-back version of their annual large-scale military exercise amid moves in the Southeast Asian nation's leadership for more independence from its decades-long ally.
Exercise spokesman Major Celeste Frank Sayson said there around 6,000 participating troops, consisting of some 2,800 Philippine troops and 2,600 US troops, in this year's "Balikatan" (shoulder-to-shoulder) drills.
Sayson said that 10-day exercises are focused on humanitarian and disaster response operations, adding that the effects of a category 5 typhoon hitting the country will be simulated.
He said soldiers from Japan and Australia are also taking part, as was the case last year.
The various drills will be held in the provinces of Nueva Ecija, Aurora, Isabela and Samar, centering on disaster preparedness training, urban search and rescue, mass casualty evacuation and engineer civic action programmes.
Last year, more than 10,000 participants joined the military exercise, which for years included live-fire exercises and amphibious landing exercises.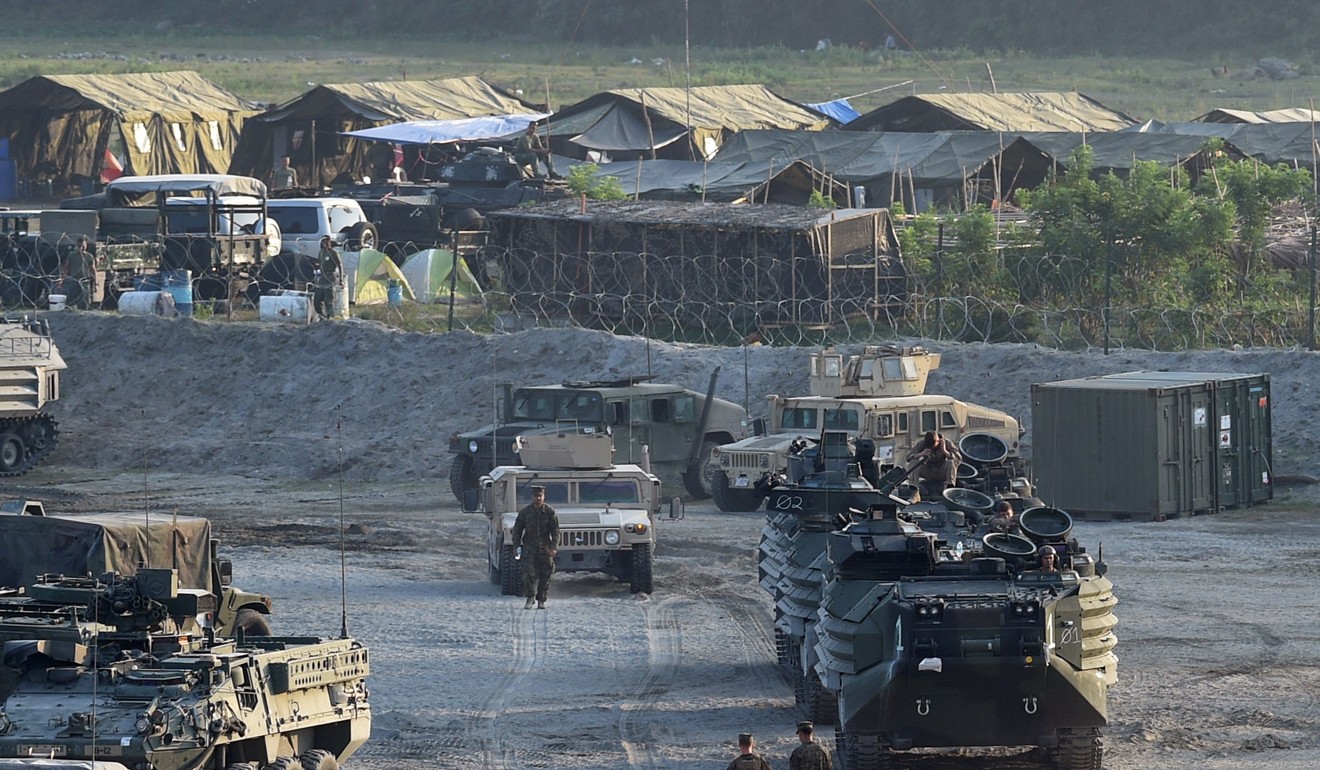 After coming to power in June last year, Philippine President Rodrigo Duterte, angered by US criticism of his bloody anti-drugs campaign, announced that the 2017 exercises would be the last.
The Philippine military confirmed last month that the exercises would go ahead without live-fire exercises.
Duterte also mentioned during his visit to China in October last year that he wanted to chart a more independent foreign policy from Washington.
Bilateral ties have warmed under Obama's successor, Donald Trump, but Duterte has continued to signal his preference for building stronger relations with China and Russia.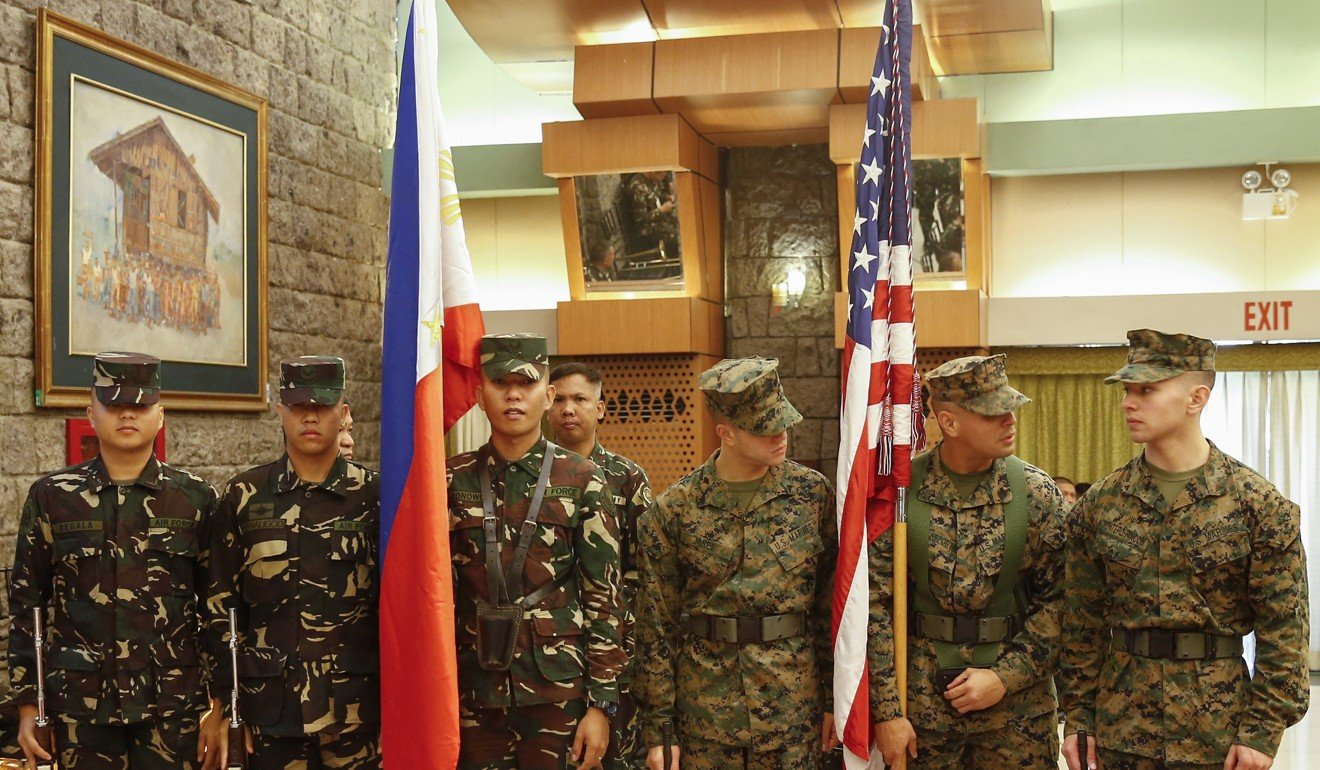 Duterte is due to next week visit China for a second time as leader, and is also expected to this month travel to Moscow for a meeting with Russian President Vladimir Putin.
Duterte last week said he may be too busy to accept an invitation by Trump to visit Washington, even though no date had been proposed for the trip.
Additional reporting by Reuters and Agence France-Presse
This article appeared in the South China Morning Post print edition as: Philippines and US kick off annual drills