Laos
Get more with myNEWS
A personalised news feed of stories that matter to you
Learn more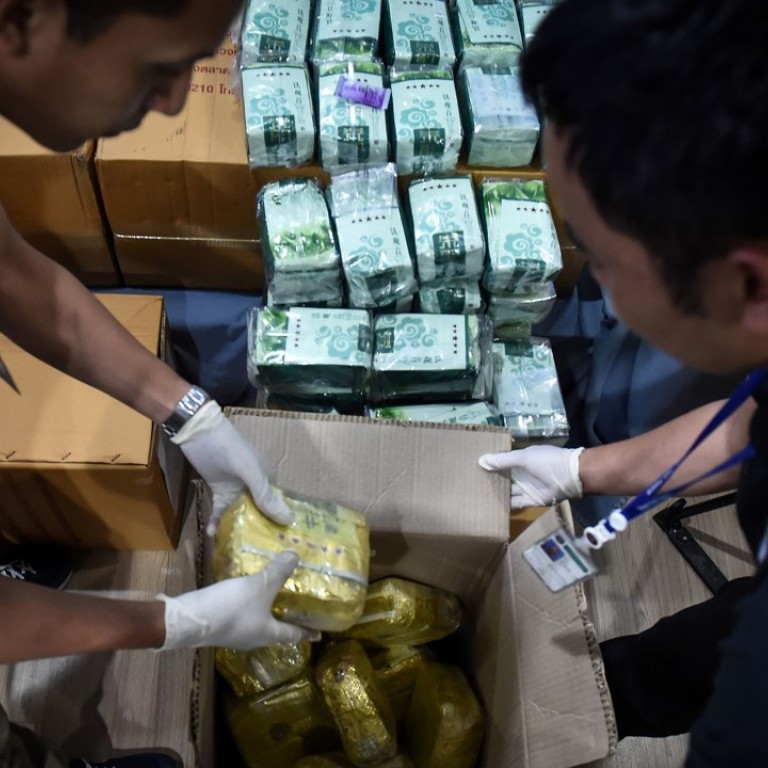 The Laos connections who help shuttle 'yaba' pills across Southeast Asia
Stamped with a distinctive 'WY', the pink and green pills from Myanmar drug labs are supercharging everyone from Malaysian farm hands to Bangkok's high society party crowd
The downfall of millionaire 'Mr X', long shielded by cash and contacts in Laos, has highlighted the role of the secretive, communist country in showering pills across Southeast Asia.
Allegedly a key figure among gangs buying drugs from Myanmar's meth labs, Laotian Xaysana Keophimpha – dubbed Mr X – is believed to have used his graft-riddled country to shuttle narcotics south, first through Thailand then onto Malaysia.
The heavyset 42-year-old was arrested by armed Thai police on January 19 at Bangkok's main airport en route to Laos where he lived freely, revelling in a lifestyle of celebrity parties and supercars.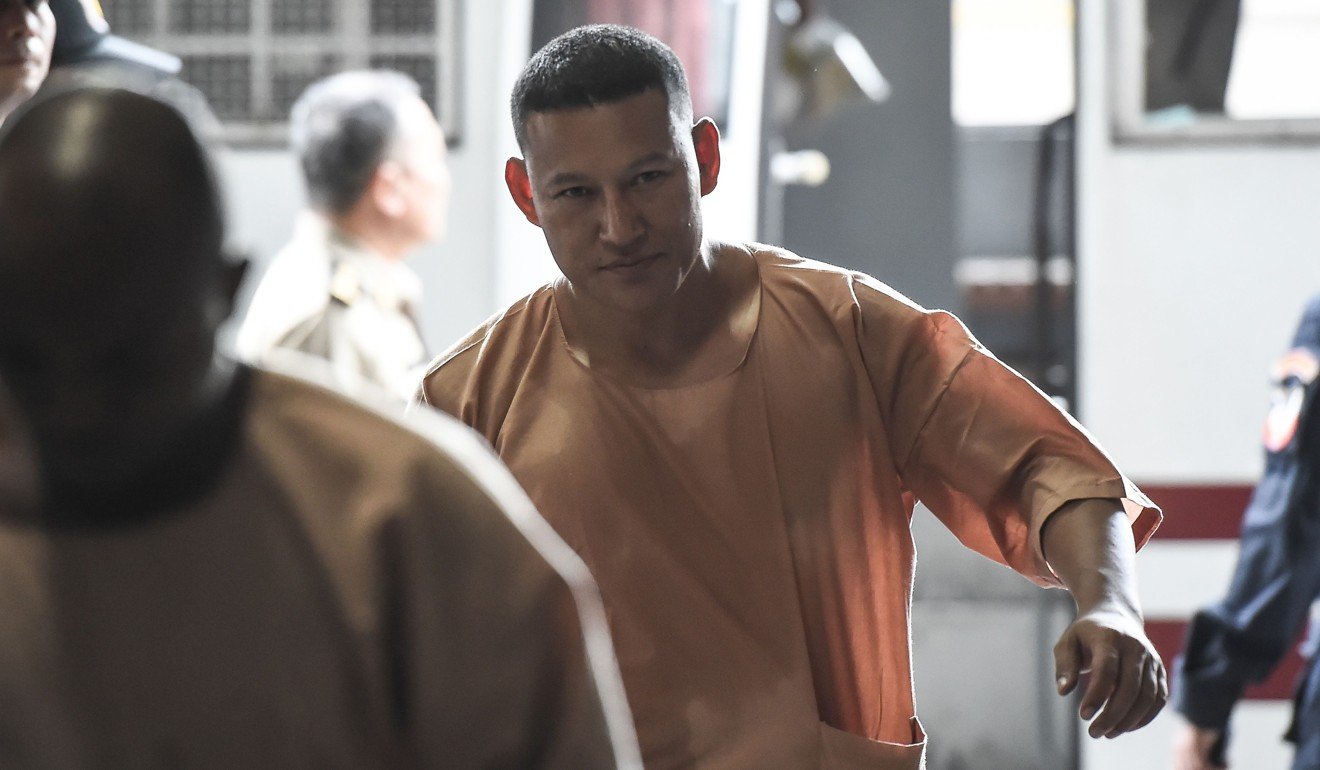 He denies charges of drug possession and smuggling.
But subsequent police operations have turned up several more men accused of running drugs through Laos, an opaque country whose role in the regional narcotics trade is gradually emerging.
They are the suspected middlemen of the 'Golden Triangle', shifting pills, ice and heroin from the world's second largest drug producing zone to a regional market.
Among the accused is Xaysana's friend Sisouk Daoheoung – a minor Laos celebrity with a penchant for thoroughbred horses and a shared devotion to fast cars and fancy holidays flaunted on social media.
If police are right, their ostentation in one of Asia's poorest countries was funded by smuggling highly-addictive caffeine-laced methamphetamine pills – better known as 'yaba' or crazy medicine – and crystal meth (Ice).
"From Xaysana's phone and Facebook records it was clear he and Sisouk are friends ... their [drug] groups are connected," Thai Police Major General Supakit Srijantranon said last week.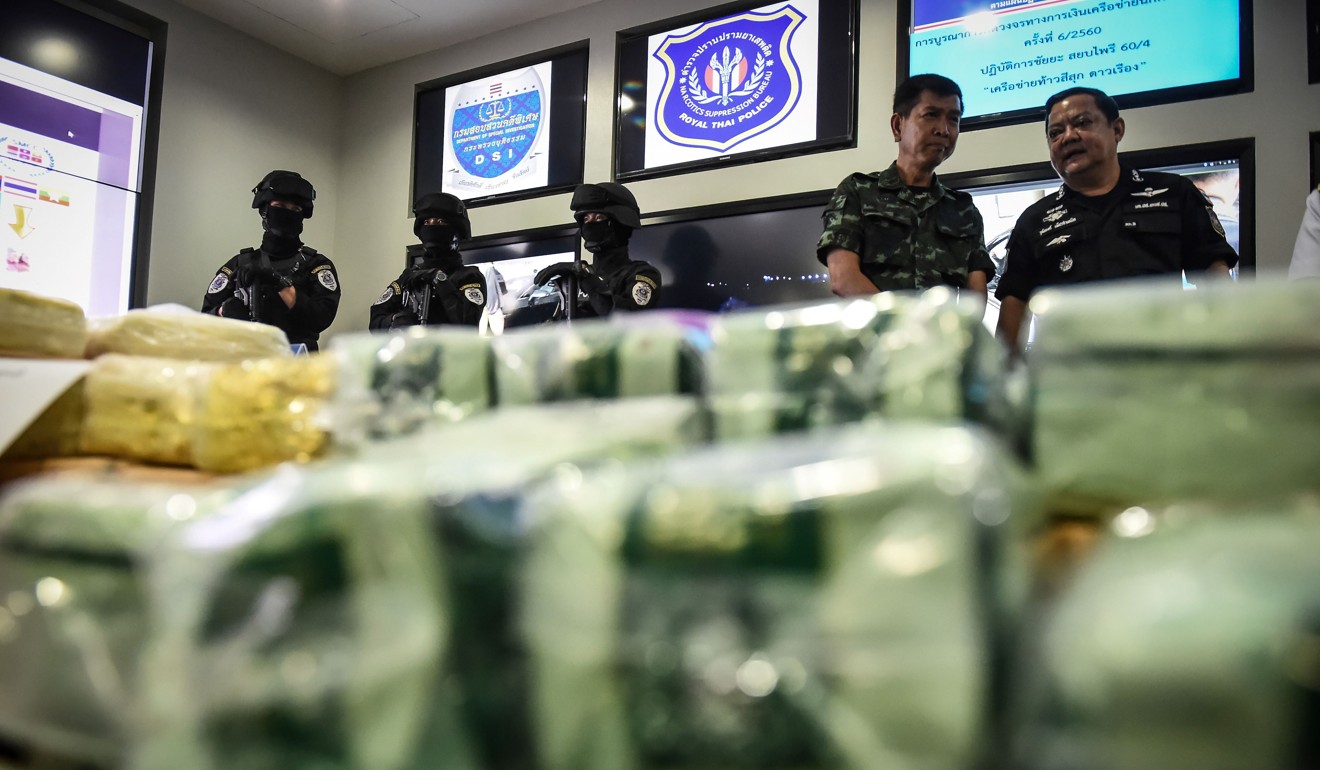 At US$8 a pop in Thailand, the best yaba pills rise in price the further they move from their source, bringing extraordinary rewards to the traffickers.
Stamped with a distinctive 'WY', the pink and green pills of the Myanmar drug labs are supercharging everyone from Malaysian farm hands to Bangkok's 'Hi-So' (high society) party crowd.
Each year regional seizures break records, according to the UN's crime agency.
That points to better law enforcement, they say, but it also shows that the cartels can ramp up production at will to cover losses.
The highest quality pills (15-20 per cent meth purity) come from the factories of the North and South Wa – armed ethnic groups marshalling a self-governing state on the Myanmar-China border – and by the Lahu hill tribe.
Poor, corrupt and bordering five countries, Laos makes for an ideal transit route to the rest of Southeast Asia.
Drugs are shifted down the Mekong river into Thailand then onto Malaysia and beyond.
Thailand is being hit hard by the trade.
Between October last year and April, Thailand seized 74 million pills, according to the kingdom's Narcotics Control Board (NCB), as well as two tonnes of crystal meth and 320kg of heroin.
Official estimates say the kingdom has around 1.3 million addicts, with drug convictions accounting for the bulk of Thailand's prison population of 290,000 – the tenth highest incarceration rate in the world.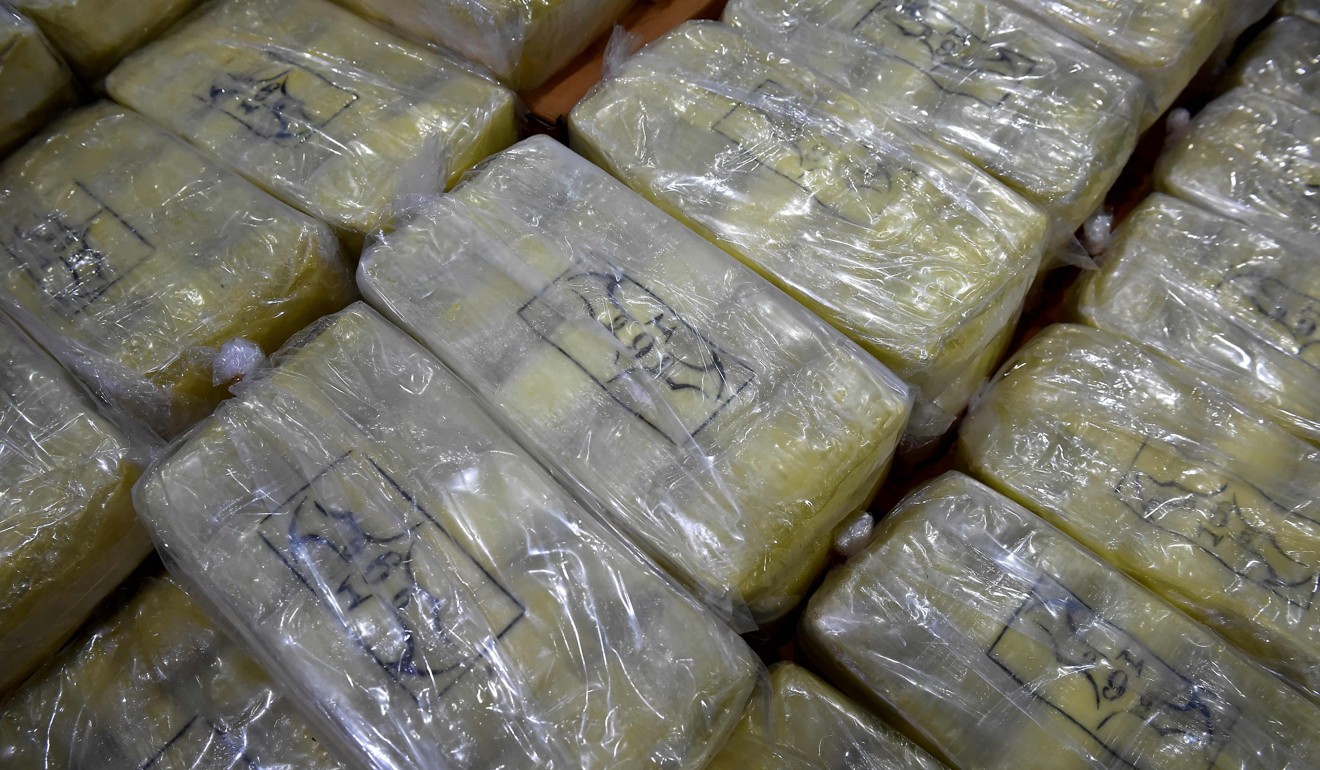 "Drugs are destroying everything. They affect the security of our country, our society and people," NCB secretary-general Sirinya Sitdhichai said.
Cops are fighting back and say they have battered three major Laos-linked drug networks, confiscating tens of millions of dollars worth of assets including hotels, cars, cash and even a horse riding school in Vientiane.
They are still hunting a fourth group led by Usman Salameang, a Thai believed to be holed up in Laos, wanted for moving gear through Thailand's violent border area into Malaysia.
"He is the only big boss we are still trying to arrest," Sirinya said.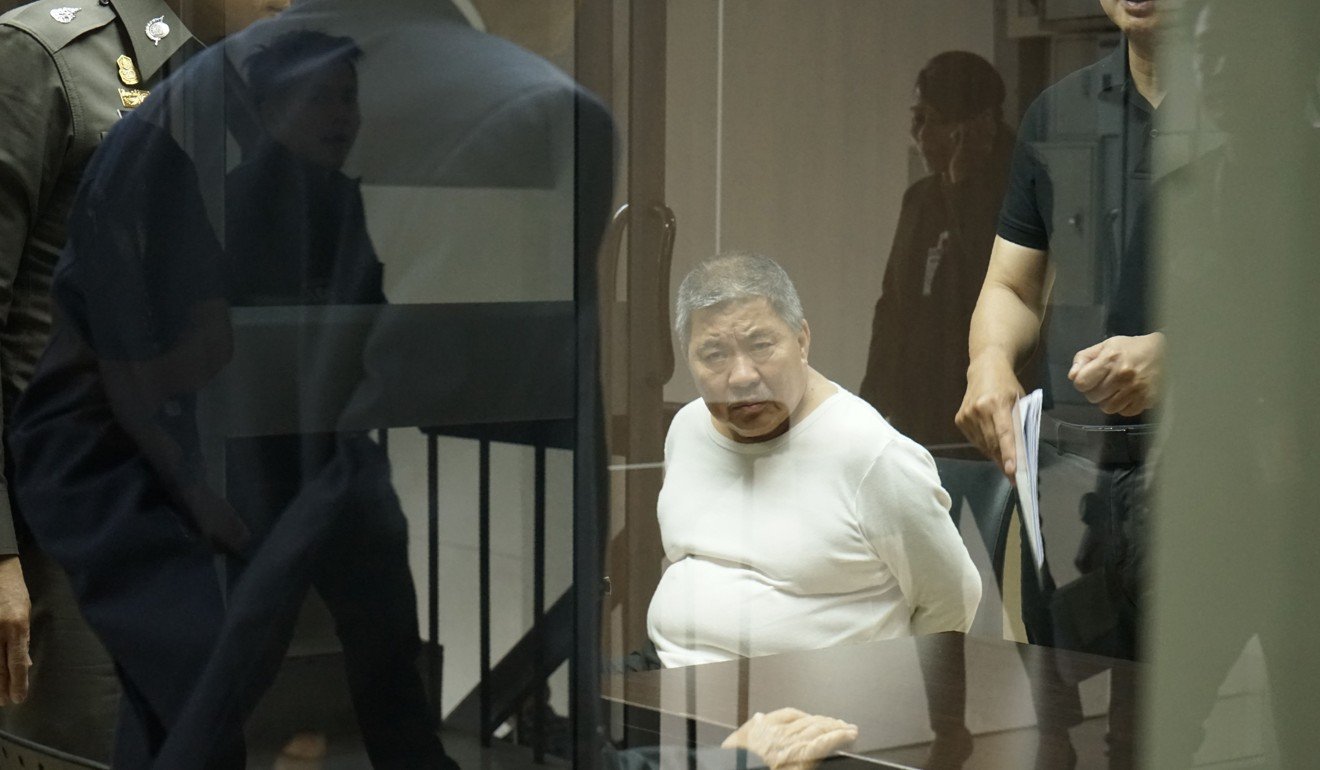 Historically, communist Laos has been reluctant to admit it has a drug problem.
But under Prime Minister Thongloun Sisoulith the country is keen to show it is flushing out criminals and corrupt officials.
The recent arrests are part of his get tough message to the drug gangs.
Last year Laos authorities reeled in a record 144kg of crystal meth and nearly 21 million yaba pills.
The once toothless Lao National Commission for Drug Control and Supervision (LCDC), has been beefed up under control of the Ministry of Public Security.
The fall of Xaysana and his network is being bundled up as victory for intelligence-sharing between Laos and Thailand.
But with many western embassies still unable to post specialist narcotics police in Laos it is hard to get facts on the country's suspected role as a haven for drug producers.
The LCDC did not respond to AFP requests for comment.
And while Laos authorities sweep up mid-ranking henchmen they do not touch "the major organised crime behind significant production and trafficking", according to Jeremy Douglas of the UNODC.
Questions remain over how high-profile suspects could have operated beyond the law for so long.
One reason for that impunity is their aversion to publicity and violence – in contrast to their Latin American peers – a western drug enforcement official said, requesting anonymity.
They live by a maxim of "Don't bring attention to your operations. You work in silence, you work in the dark."
This article appeared in the South China Morning Post print edition as: Mr X and Asia's addiction to pills