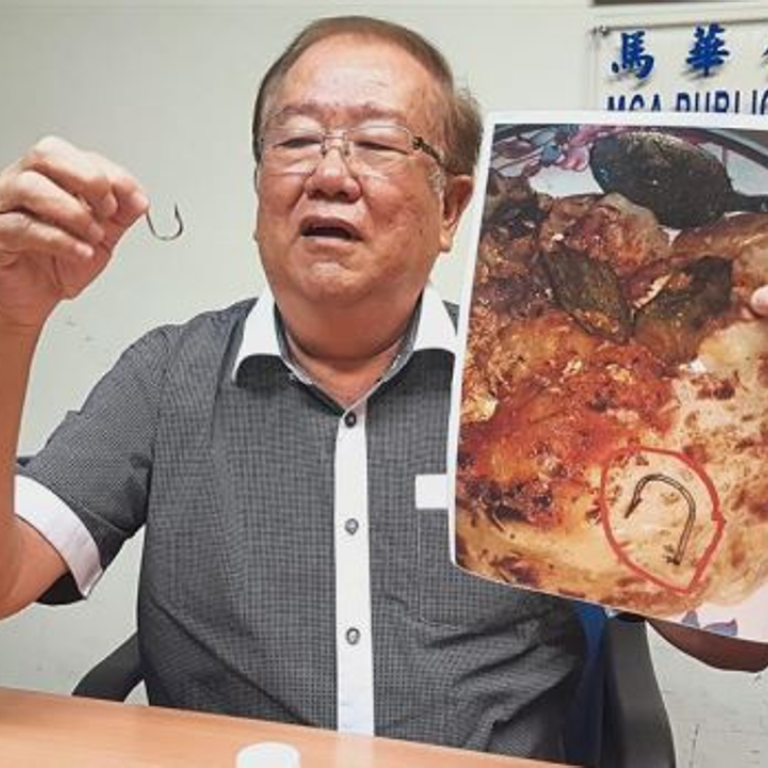 Malaysian department head lodges complaint over foreign object in dish – to himself
Head of the MCA Public Services and Complaints Department says he highlighted the case to warn the public
By Hanis Zainal
Michael Chong, the head of the Malaysian Chinese Association's Public Services and Complaints Department in Malaysia has dealt with every problem under the sun from loan sharks to missing teenagers.
But when he has a problem, who does he turn to?
Chong gave a press conference yesterday to highlight a broken fish hook that he found in a fish head curry.
"We were in a restaurant in Petaling Jaya. I chose this place because I like the fish head curry there.
"I was halfway through the curry and roti canai when suddenly I realised there was an object (inside the flesh of the fish head).
"I separated it from the flesh and saw that it was a broken fish hook," he said, recounting his Sunday dinner outing with his son, daughter and son-in-law.
Chong said he called out the restaurant manager, who then summoned his cook.
"The hook was rusty," Chong said, adding that its end was sharp.
The restaurant apologised and then gave him a discount for the meal.
Chong believed that this was not an isolated case, as he was told that other diners had similar encounters elsewhere.
"I feel that I have an obligation to inform the public that these things happen.
"Maybe when they clean the fish, the hook isn't noticeable.
"As adults, we may notice it (while eating) but what about children? They would not know," he said.
When asked whether he finished his meal that night, the irrepressible Chong quipped: "I finished the gravy because it was very nice!"