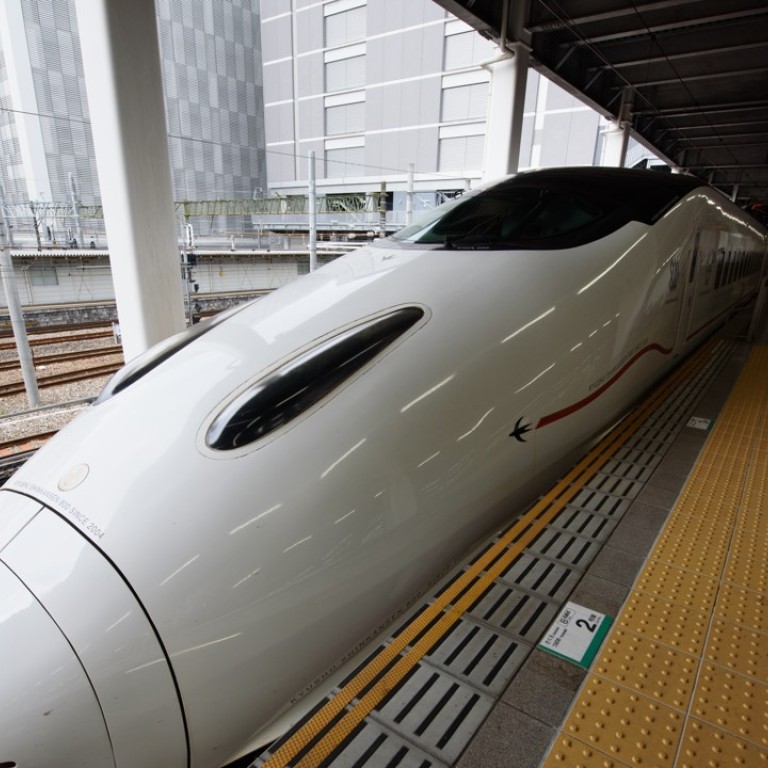 Japan competes with China, makes sales pitch to win Malaysia-Singapore rail project
Besides Japanese companies, firms in China, South Korea and some European countries are competing to win the rail project
Japan is stepping up efforts to win a Malaysia-Singapore high-speed railway project by sending a high-level mission to Kuala Lumpur to campaign for the adoption of the shinkansen bullet train system.
During a recent high-speed rail symposium in the Malaysian capital, Japanese Land, Infrastructure, Transport and Tourism Minister Keiichi Ishii said: "In the past 52 years, there has never been a fatal accident involving the shinkansen bullet train system" which proves its high quality and stability.
"The operating and infrastructure costs of the shinkansen are relatively low, helping to achieve the goal of (minimal) manufacturing and recycling costs, and even profitability," he added.
The 350-kilometre high-speed rail project should link Kuala Lumpur with Singapore in just 90 minutes under an agreement signed by the two Southeast Asian countries in July 2016. Both countries are aiming to begin operations in 2026.
"The high-speed rail is not only linking Malaysia and Singapore, but also the hub of ASEAN countries," Ishii said, referring to the 10-member Association of Southeast Asian Nations of which the two countries are members. He noted that the rail project will also serve as the key to promoting the surrounding economies.
The transport minister said Japan will speed up negotiations to draw up a specific proposal which includes cooperation in the development of human resources and tie-ups with local companies. He also expressed Tokyo's readiness to share its shinkansen success story with Kuala Lumpur.