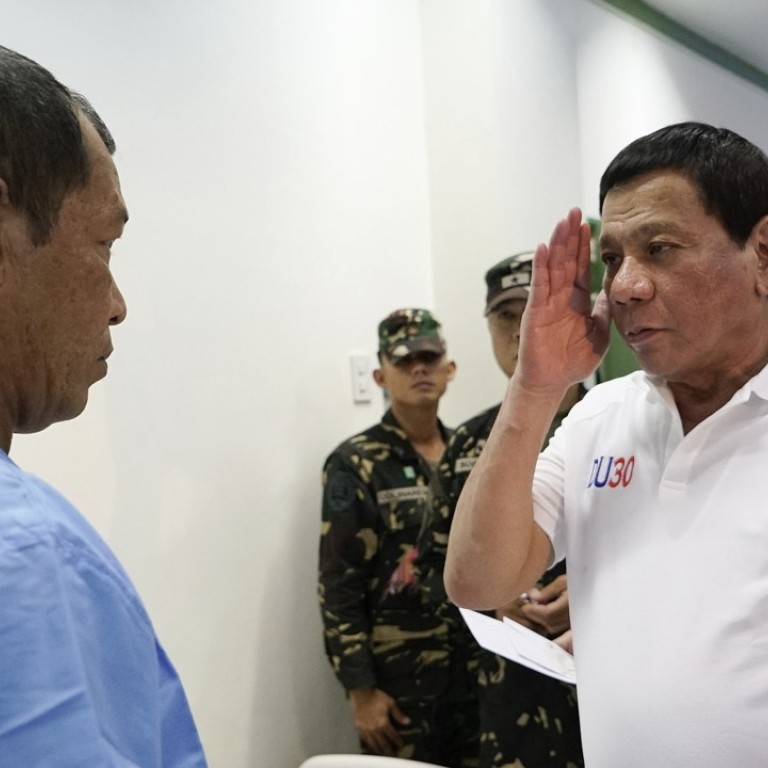 'I will not listen to others': Duterte vows to ignore Supreme Court on declaring martial law
Philippine President Rodrigo ­Duterte has indicated he will ­ignore the Supreme Court and congress as he enforces martial law across the southern third of the country, despite the constitution giving them oversight.
Duterte last week imposed martial law in the Mindanao region, home t­o 20 million people, following deadly clashes in ­Marawi City ­involving militants he said were trying to establish a caliphate for Islamic State (IS).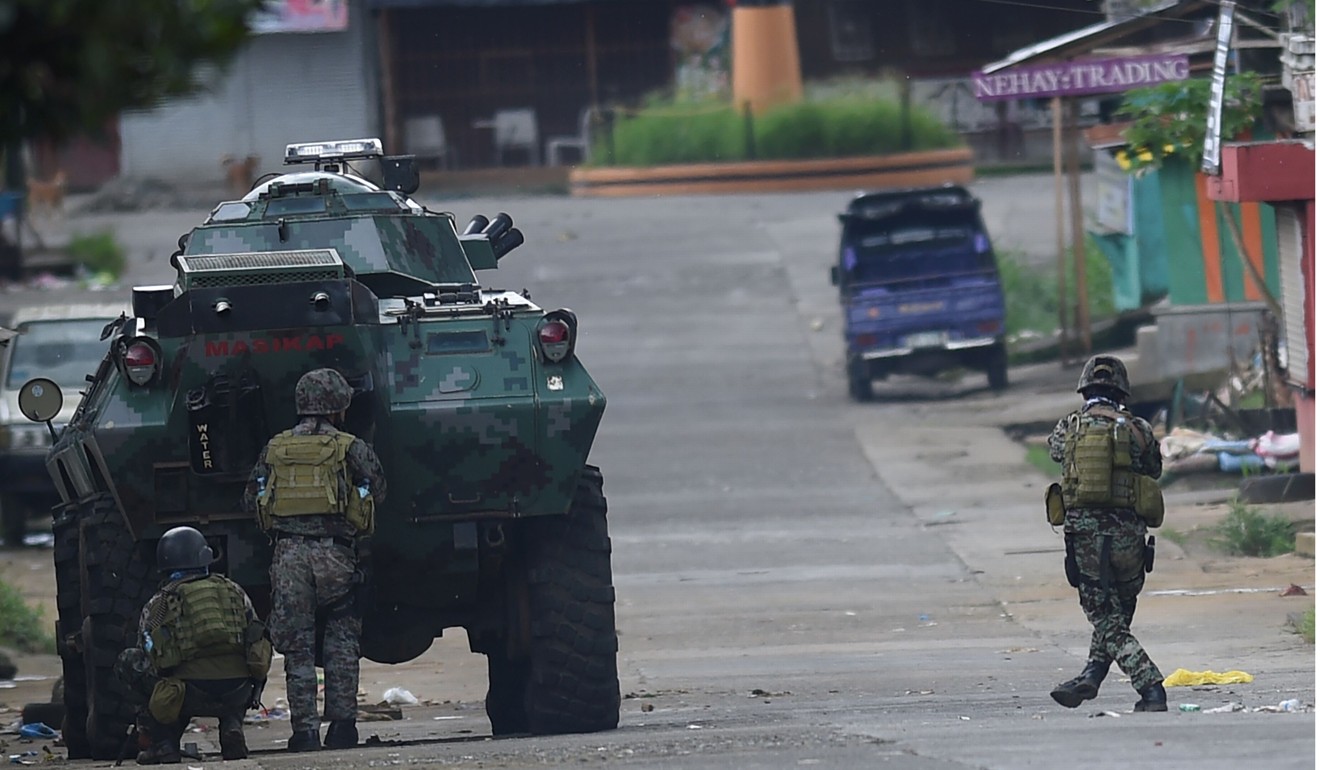 "Until the police and the armed forces say the Philippines is safe, this martial law will continue. I will not listen to others. The Supreme Court, congress, they are not here," Duterte told soldiers on Saturday. "Are they the ones dying and losing blood, bleeding, haemorrhaging because there is no help, no ­reinforcement? It's not them."
The 1987 constitution imposes limits on martial law to ­prevent a repeat of the abuses ­carried out under the regime of dictator Ferdinand Marcos, who was deposed by a revolution the previous year.
The constitution requires congress to approve a president's declaration of martial law, and limits military rule for 60 days. If a president wants to extend it, he or she must again get congressional endorsement. The Supreme Court can also rule on martial law's legality.
"The Supreme Court will say they will examine into the factual [basis]. Why I don't know. They are not soldiers. They do not know what is happening on the ground," Duterte said.
The US embassy in Manila
posted a security message on its website
saying it had "received information that the Philippine government has placed the Philippine National Police (PNP) on full alert throughout Metropolitan Manila" and an army unit "has been deployed to Quezon City to assist the PNP with security operations".
The message said random checkpoints would be set up and extra security patrols carried out.
According to the embassy statement, police said it was "a precautionary measure in light of the declaration of martial law in Mindanao" and was not related to a specific threat to Metro Manila.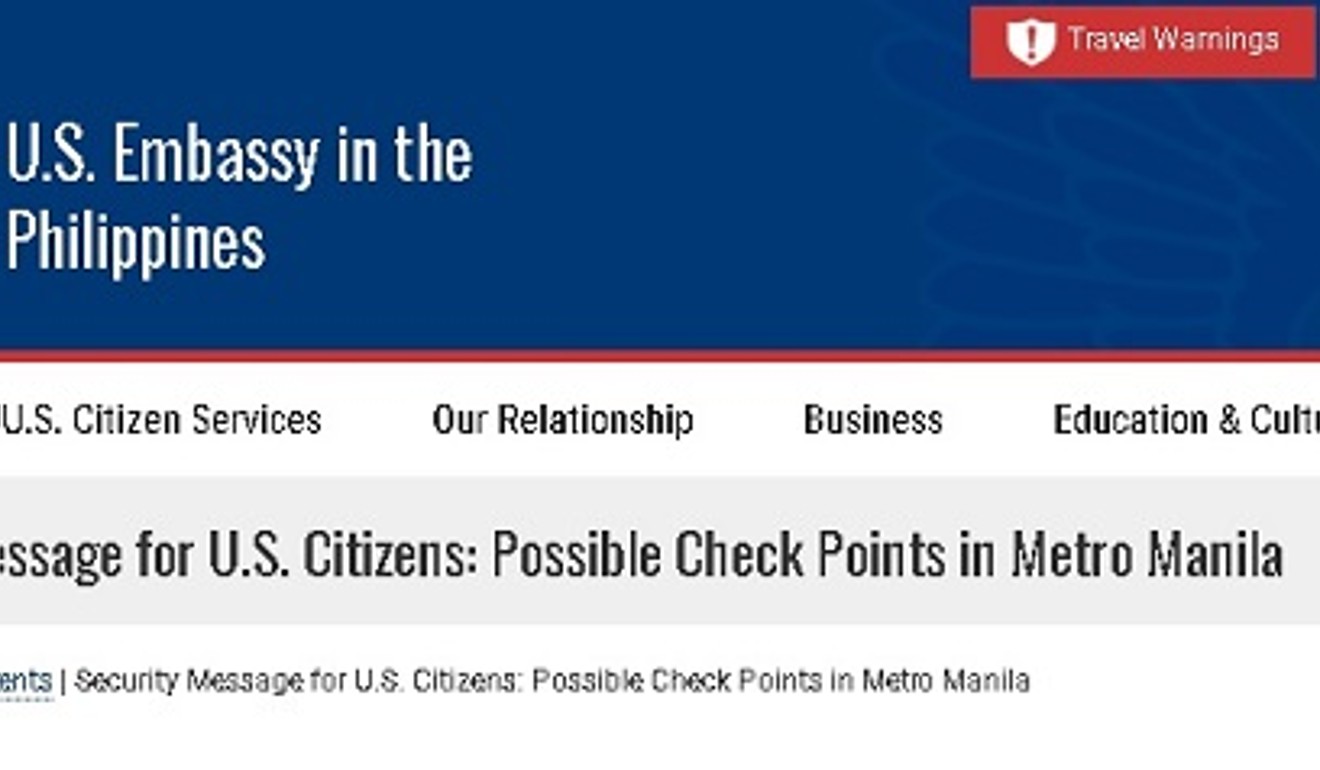 Meanwhile, in Marawi, fighting continued, with some 2,000 civilians still trapped in the city and troops battling militants. The death toll from the fighting has already reached 100.
The military intensified a bombing campaign on parts of Marawi, one of the biggest Muslim cities in the mainly Catholic nation, as it accused the gunmen of atrocities.
Bodies of what appeared to be executed civilians were found in a ravine outside the city yesterday.
The eight dead, most of them shot in the head and some with their hands tied behind their backs, were labourers who were stopped by Islamic State-linked militants on the outskirts of ­Marawi City while trying to flee clashes, police said.
Nine bullet casings were found on a blood-stained patch of road at the top of the ravine. Attached to one of the bodies was a sign that said "Munafik" (traitor).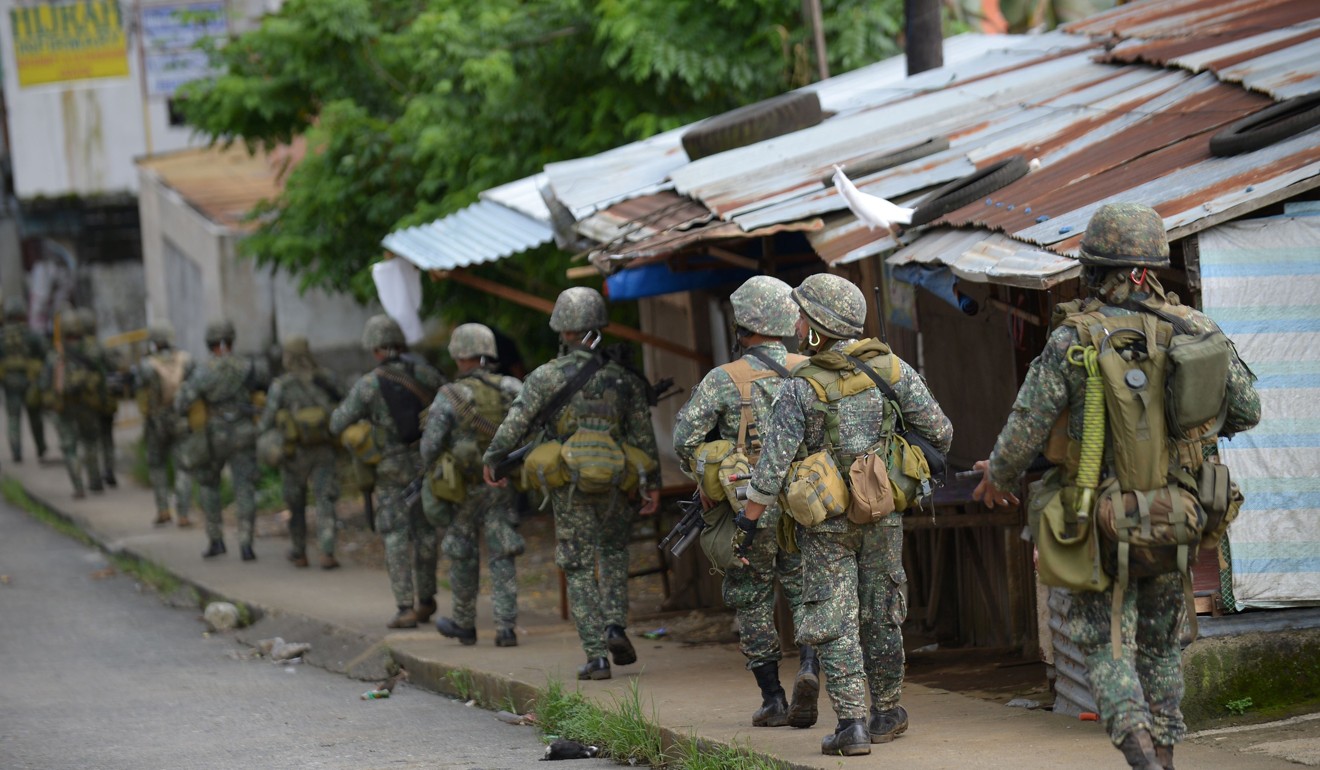 Most of the city's 200,000 res­idents have fled because of the fighting but 2,000 remain trapped in areas controlled by the militants, according to Zia Alonto ­Adiong, a spokesman for the ­provincial crisis management committee.
"They have been sending us text messages, calling our hotline, requesting us to send rescue teams but we cannot simply go to areas which are inaccessible to us," Adiong said. "They want to leave. They are afraid for their safety. Some are running out of food to eat. They fear they will be hit by bullets, by air strikes."
The violence began when dozens of gunmen went on a ­rampage throughout Marawi in response to an attempt by security forces to arrest Isnilon Hapilon, a veteran Filipino militant regarded as the local
leader of IS.
Additional reporting by Reuters