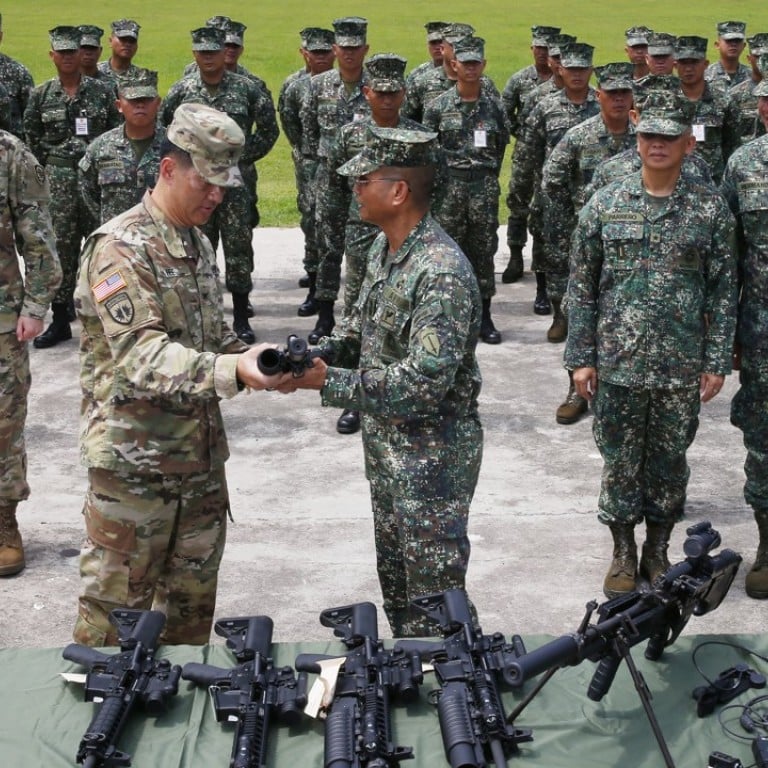 US gives Philippines new weapons after Duterte complains receiving 'second hand' military equipment
Rodrigo Duterte, who took office last year, has sought to loosen the Philippines' ties with the United States while forging closer relations with China and Russia
The United States on Monday gave the Philippines hundreds of machine guns, pistols and grenade launchers, which a local commander said would be used against Islamist militants battling troops in a southern city.
The weapons, including machine guns capable of firing thousands of rounds a minute, were handed over at a ceremony in Manila that highlighted a decade-old American counter-terrorism assistance programme to the Philippines worth about $150 million.
"This equipment will enhance the (Philippine Marines') counterterrorism capabilities, and help protect (troops) actively engaged in counterterrorism operations in the southern Philippines," a US embassy statement said.
Philippine Marines chief Major General Emmanuel Salamat said at the ceremony troops would use the weapons in the ongoing battle against Islamist militants in the southern city of Marawi.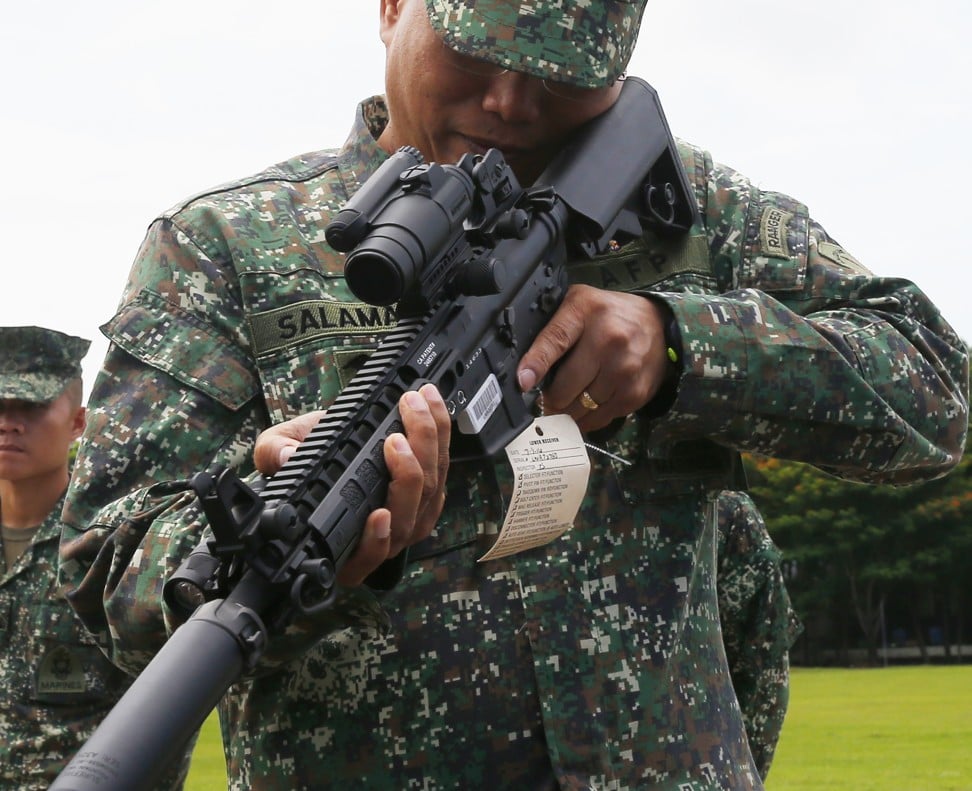 Militants flying black Islamic State (IS) group flags rampaged through Marawi nearly two weeks ago, triggering clashes with troops and police that have left at least 178 people dead.
In response to the violence, President Rodrigo Duterte quickly declared martial law in the southern region of Mindanao to quell what he said was a fast-growing threat from IS there.
The Philippines and the United States have for decades been close allies, and they are bound by a 1951 mutual defence treaty to protect each other if attacked.
The United States is the Philippines' biggest supplier of military hardware and arms.
However Duterte, who took office last year, has sought to loosen the Philippines' ties with the United States while forging closer relations with China and Russia.
Duterte has called for the withdrawal of American troops from his country while scaling down joint military exercises in response to US criticism of his deadly war on drugs.
He has looked to China and Russia as new sources of weapons, and complained about the quality of "second-hand" American military hardware.
"I will not accept any more military equipment that is second hand. The ones the Americans are giving, I do not want that anymore," Duterte said on Friday.
The equipment turned over on Monday was all new, according to US officers at the ceremony.
It included four M134D Gatling-style machine guns, which are capable of firing thousands of rounds a minute, as well as 300 M4 assault rifles and 100 grenade launchers.
This article appeared in the South China Morning Post print edition as: U.S. provides anti-terror weapons